Starz is so much more than just a place to catch up on the adventures of Scotland's steamiest couple. Of course, you can see "Outlander" there, but in addition to its series, Starz also features a wide variety of movies that you can't necessarily find streaming elsewhere. Starz adds new movies every month, so it's worthwhile to check up on the latest in the Starz streaming library.
You can subscribe to Starz with its app (normally $8.99/month), Check out this 1-week free trial. That is just enough time to watch all 7 of the movies below. See our guide to watching Starz online for more information on this streaming service.
Top 7 Movies Coming to Starz in August
Here are a few of the top movies that will be added to the Starz streaming library in August:
1. Panic Room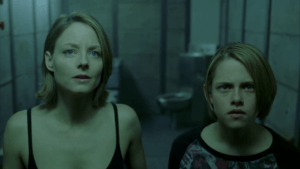 This horror movie from 2002 gave people a whole new way to be terrified of home intruders. In it Jodie Foster plays Meg, a divorcee who moves into an old Brownstone with a quirk: it has a panic room with closed-circuit television monitoring the entire house. Unfortunately, she and her 11-year-old diabetic daughter have to use it immediately as intruders break-in during their very first night there. The panic room does not turn out to be a safe-haven, however, as the criminals will stop at nothing to get what they want – which turns out to be inside the room.
Why it's Worth Watching
Why watch horror movies at all? During scary times it is a little odd to think of watching something scary for fun. However, it can be empowering to face some of your fears in the limited, controllable world of film. Watching Meg take on the horror of a home invasion, compounded by the danger to her daughter, can be cathartic. If she can take on big bad guys with nothing but unpacked boxes and moxie, maybe we can take on a pandemic with fabric masks and handwashing.
2. Dances with Wolves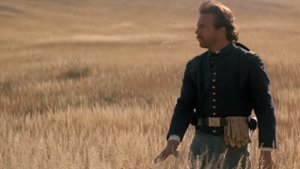 Kevin Costner produced, directed, and starred in this western epic set in the 1860s. He plays a Union officer, John Dunbar, who goes west to explore the frontier. While there he encounters a tribe of Sioux Native Americans and develops a relationship with Stands with a Fist, a white woman who was adopted as a girl by the tribe. Dunbar eventually befriends the people in the tribe and earns the name "Dances with Wolves" for his play with the wolf Two Socks. However, just like in reality, the Union army was always marching westward, and the lives of Dunbar and the Native Americans are soon disrupted.
Why it's Worth Watching
"Dances with Wolves" was a surprise hit in 1990, earning both popular acclaim and seven Academy Awards. Modern audiences may balk a bit at the "white savior" narrative of Dunbar being portrayed heroically to save Native Americans from his people. However, even with its faults, the movie enlightened white viewers about the Native Americans' perspective at the time. "Dances with Wolves" gave viewers a much-needed, visceral kick in the emotional gut, and waking up to the real state of our sins (past and present) is as crucial now as it was then.
Maid in Manhattan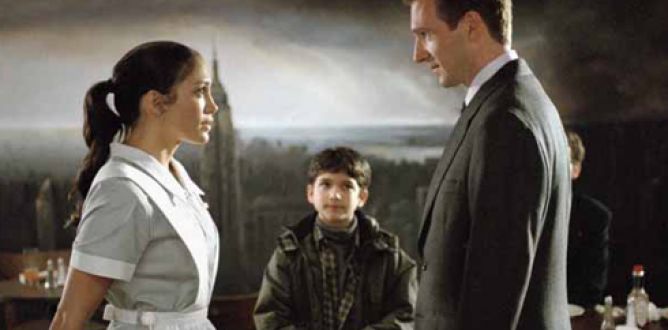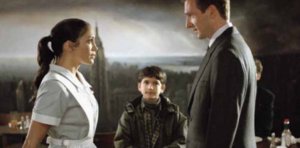 The classic Cinderella story gets another telling in this 2002 rom-com. This time Cinderella is Jennifer Lopez, playing a maid in a Manhattan hotel. While she is trying on a guest's fancy coat, she meets a well-to-do senatorial candidate played by Ralph Fiennes. Fiennes' character is smitten with her, assuming she is a hotel guest, and antics ensue. Along the way, the audience is treated to makeover scenes with gorgeous gowns and all the classic rom-com tropes our modern cynical hearts could desire.
Why it's Worth Watching?
What if Lord Voldemort got together with a fabulous rock star?! For me, that is the hidden subplot of this movie. Any Harry Potter fan will be wide-eyed with muggle wonder at Ralph Fiennes' portrayal of the dashing leading man. I mean, of course, he's an actor, but don't tell that to the images of him as a nose-less villain lodged in my subconscious. Almost equally bizarre is the idea that Jennifer Lopez could be considered anything other than glamourous. Her luscious curls and perfectly lovely lashes are not dampened by hard manual labor, it seems. Nevertheless, my rom-com-loving self can't help but enjoy this movie, and if anything, its oddities in casting give it even more intrigue.
Open Season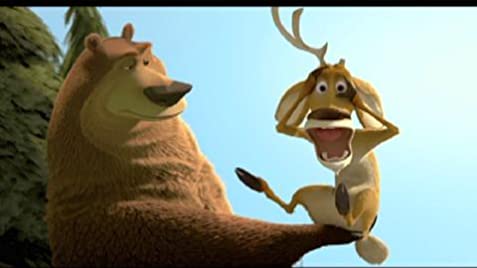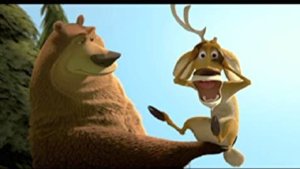 This animated movie from 2006 led to a series of sequels, two of which are currently on Starz ("Open Season 2" and "Open Season Scared Silly"). In the first movie, a bear played by Martin Lawrence ventures out from his home with a human park ranger and rejoins life in the wild. He is joined by Elliot, a mule deer played by Ashton Kutcher. The other creatures in the forest provide a slew of slapstick comedy. The bear and mule deer must band together with the forest animals to repel the human hunters that threaten their safety.
Why it's Worth Watching
Rampant silliness may not be an adult's cup of tea, but kids will get a kick out of animals being weird. Fish-out-of-water stories are always rife with comedic possibilities, and in this case, it can be great fun to see a bear be the fish. Plus, if the kids like this one, parents can happily put on the sequels secure in the knowledge that they will get a few hours' peace.
Annie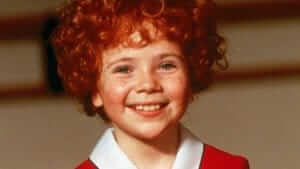 Watch on Starz (Comming August 14)
At this point, you have your choice of "Annie" movies to watch, but this 1982 version will always be the one nearest and dearest to many people's hearts. In it Aileen Quinn is Annie, the orphan red-head with spunk that we all know so well. She rapidly goes from rags to riches when she is taken in by Oliver Warbucks, a billionaire without a family of his own. The musical numbers are lavish. The acting is wonderfully over the top, especially in the case of orphanage matron played by Carol Burnett and her brother and his girlfriend, Tim Curry, and Bernadette Peters, respectively.
Why it's Worth Watching?
Somehow we all can't get enough of Annie. Her story started in the 1920s with a comic book and continued in the Broadway show in 1977. This movie, then, was already treading on hallowed ground when it came out five years later. Though not universally adored at the time, it has come to be must-see viewing for fans of musicals. Even with newer adaptations made in the last few years, this version remains compelling for its dance and its drama. It also remains an illuminating peek into the disparity between the glitz of the rich and the desperation of the poor that was in full force in 1933 – but also continues today.
Before Midnight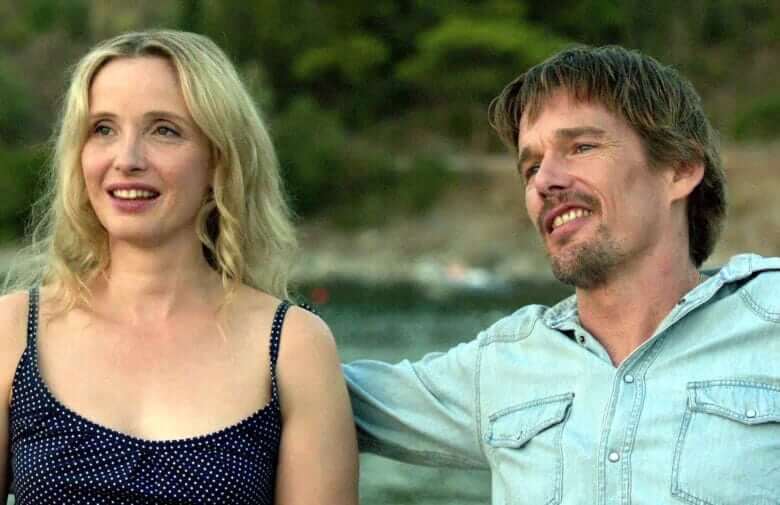 Watch on Starz (coming August 14)
Ethan Hawke and Julie Delpy star in this romance drama from 2013. Remarkably, it is the third in a trilogy that started 18 years prior. "Before Sunrise" in 1995 had the two actors playing the same characters meeting on a train as two young adults, deciding on a lark to spend the night walking around Vienna. In 2004 the characters met again with more walking and talking in "Before Sunset." Finally, in 2013 "Before Midnight" yet again moved the pair nine years into the future. This last movie has them married with twin girls and faces the rewards and stress of a long-term relationship.
Why it's Worth Watching
This trilogy should be required viewing for film fans, if only because it is so amazing that they were made over 18 years. Rarely do we get the chance to examine a relationship in such detail and over such a long time. The subtleties of the acting and the dialogue add depth to that treatment, letting us truly see how two people might find their feelings for each other changing over time. Is it jarring to see young love transform into mature frustration? Yes, of course. But it also feels true, and that is a truth that we all need to see as we grow older like the two characters. Who knows, maybe in 2022 we'll get to see the couple entering their golden years.
Men in Black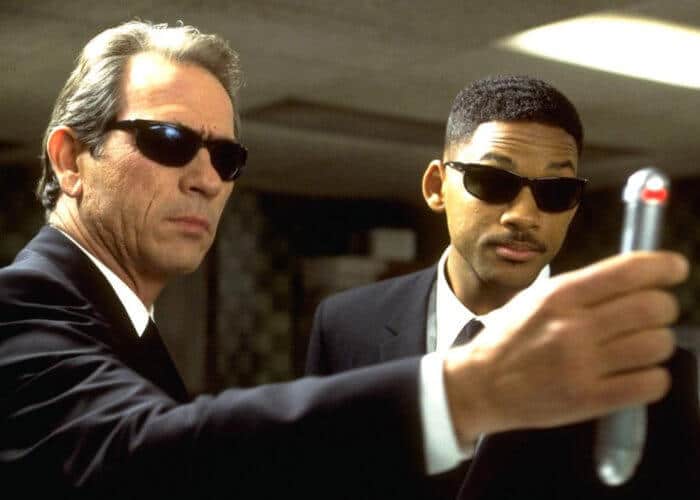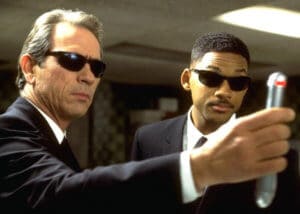 Watch on Starz (Comming August 15)
What if there were a top-secret agency tasked with dealing with alien forces at work on Earth? Such is the premise of "Men in Black," 1997's movie starring Tommy Lee Jones as a seasoned agent who has seen it all and Will Smith, a new recruit. The two don sunglasses and cool black suits and encounter aliens of all kinds, from the silly to the bizarre to the malevolent. The movie was popular enough that a series was made including "Men in Black II" in 2002, "Men in Black 3" in 2012, and "Men in Black: International" in 2019. All except "Men in Black 3" will be on Starz.
Why it's Worth Watching
While shape-shifting aliens may seem crazy, what comes off most unlikely these days is that a secret agency would operate with some level of competence and ethics. We were a bit more trusting in 1997, I think, and it feels nice to go back to that time. A secret agency keeping things from us for our own good? Sounds perfectly legit and reassuring. Also, "Men in Black" blends science fiction and humor in a way that we haven't necessarily seen since, and that alone makes it worth a watch.
Top 7 Movies Added to Starz in July
1. The Shawshank Redemption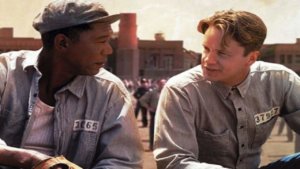 Based on a book by Stephen King, this 1994 drama features Tim Robbins as a banker named Andy, who is imprisoned for murder. While in prison, he endures many trials and abuses but also meets Red, a fellow prisoner played by Morgan Freeman. The two build a relationship that helps them survive and gives them some measure of hope. Although the movie was not initially considered a success, today it is a classic and a must-see for any fan of cinema.
Why it's Worth Watching
"The Shawshank Redemption" is thought to be one of the best movies of the 1990s, and for a good reason. The film illustrates the horror of living in the prison system and an unforgettable sense of release at the end. Viewers of the movie learn how to craft a life and a sense of hope during the worst circumstances, a lesson that will endure long after the movie is over. Just try and forget the image of Tim Robbins throwing back his head in the rain out in the open – although I would never want to try.
2. Shakespeare in Love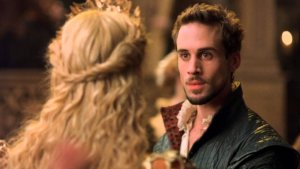 Before he chilled us with his performance in "The Handmaid's Tale," Joseph Fiennes gave us an altogether more charming view of what humanity can accomplish in 1998's "Shakespeare in Love." Fiennes plays the Bard himself during some severe writer's block. He finds inspiration in Lady Viola de Lesseps, a noblewoman played by Gwyneth Paltrow, who loves the theater. Their relationship helps to inspire the "Romeo and Juliet" play that we all know and love so well.
Why it's Worth Watching
Controversy hit the Academy Awards when "Shakespeare in Love" won the Best Picture award over "Saving Private Ryan." Many felt it was undeserved – but at least as far as I'm concerned, it is worthy if only for the enduring legacy of Gwyneth Paltrow's passion for theater and gorgeous dresses. Fans of the stage were granted a gift with this movie, with Paltrow showing just how far we'd go for a life of poetry and adventure. We also gained in-jokes, references to the Bard's plays, and a host of witty quotes that persist backstage today.
3. Ice Age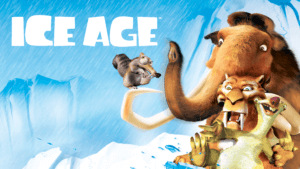 Today the "Ice Age" franchise includes five movies, seven shorts, two television specials, and even a live show. But it all began back in 2002 with the original "Ice Age" movie. Two of the sequels, "Ice Age: The Meltdown" and "Ice Age: Dawn of the Dinosaurs", are also in its streaming library. Sid's original features are a sloth, going on a quest to help a human baby with Manny the mammoth and Diego the saber tooth tiger.
Why it's Worth Watching
With distance learning over for the summer and many camps closed, today's kids have a lot of time. It's great to start a franchise with lots of movies to enjoy, especially one that is almost certainly a sure thing. "Ice Age" was the top animated movie in 2002, as were many of its sequels. The antics of a sloth, mammoth, and tiger, and maybe most notably the zany squirrel with his acorn, are sure to provide a cool way to spend the hot summer months.
4. Philadelphia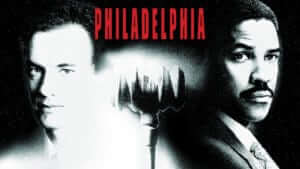 "Philadelphia" caused waves when released in 1993 because it was one of the first major movies to address homophobia and AIDS discrimination. None other than the popular Tom Hanks played the subject of that discrimination, a lawyer named Beckett, who has AIDS. He sues his company for wrongful termination because of the disease. Denzel Washington plays the lawyer who takes his case despite his homophobia. "Philadelphia" received acclaim for its bold message and the acting and makeup used to show Beckett's decline.
Why it's Worth Watching
"Philadelphia" remains an important movie for modern audiences, especially for those hoping to understand the history of discrimination against LGBTQ people and the horrors of the AIDS epidemic. Even those of us who were around at the time probably did not realize the full extent of the havoc AIDS caused in the lives of people who already faced tremendous difficulty. Additionally, we must understand the past to help face today's struggles with equality. Sadly even thirty years later, the fight for LGBTQ rights continues. "Philadelphia" can give crucial context to that battle.
5. The Mask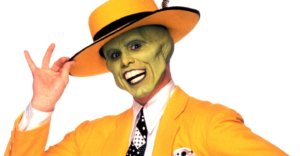 Before the modern glut of superhero movies, we had Jim Carrey in 1994's "The Mask." He played a mild-mannered guy who finds an old mask that transforms him into a wise-cracking, green-headed, mischief-maker. Suddenly he has the confidence to take on the problems in his life like interacting with his crush, played by Cameron Diaz, and counter the evil schemes of a Mafia villain. Ridiculous jokes and effects abound, like Carrey's eyes and tongue popping out of his green head when he sees Diaz. But the movie achieved widespread popularity for its humor and its zany, bold look.
Why it's Worth Watching?
It might be hard to imagine now, in the era of the Marvel Cinematic Universe, but there was a brief period there where "The Mask" was one of the most movies based on a comic ever made. It's a classic superhero origin story, albeit one featuring Jim Carrey at his most ridiculous. The way over-the-top acting combined with new animation effects to create a surreal, absurd couple of hours. That said, watching Carrey in prime form reminds you of how versatile an actor he was and how fun it can be to surrender to the truly silly.
6. The Notebook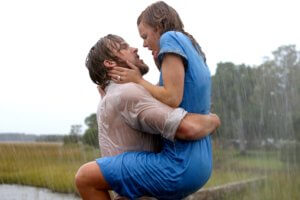 You might love "The Notebook," or you might hate it, but at the very least, you will have the chance to weigh in for yourself on this polarizing 2004 romance. Rachel McAdams stars as heiress Allie who falls for lumber yard worker Noah in 1940. Their romance faces great hurdles in the form of distance and her disapproving parents. The story is narrated by an older man, speaking to a woman with dementia in the present. Though the movie proved to be far too melodramatic for some, it retains a following today due to its sweeping Southern sets and costumes and, most of all, its passionate romance.
Why it's Worth Watching
"The Notebook" is probably the epitome of cheesy romance movies, and while this has earned it some scorn, the film also enjoys a substantial cult following. Rachel McAdams and Ryan Gosling are all in on their performances, giving each desperate look and welp of joy all the drama they can take. As such, the chemistry between them is palpable, and the "will they won't they" tension reaches epic proportions. By the time you reach the ending, the cheese is following freely, but if you are like me, you don't particularly mind. Who doesn't love a good helping of cheese, after all?
7. Little Women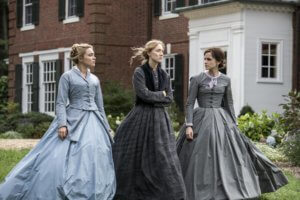 Louisa May Alcott's classic 1868 novel is given a modern makeover in this version of "Little Women," which came out late last year. Like the other movies made from the book, this film tells the story of the four March sisters who come of age in the 19th century. However, this version, directed by Greta Gerwig, moves around in time and focuses on the characters mostly as adults. Much of the narrative focuses on Jo, an aspiring writer played by Saoirse Ronan. Jo rejects traditional notions of love and marriage and wants more accomplishments in her life.
Why it's Worth Watching?
For women today who want still appreciate classic novels, it is great to have an option like "Little Women." The story is reasonably intact, but the values portrayed reflect a more modern sentiment, making it a good choice to show kids. You can simultaneously love the wardrobe, the romance, and the sisterhood, while also relish the girls' independence and feisty spirit.
Need More Information?
If this article didn't answer your specific question, head over to our Home Page! It will guide you to affordable internet providers, streaming services to meet your needs, information on antennas, and many more tools and resources to help you save money on TV and Internet access.
For tips and tricks on cutting the cord and other tech topics be sure to join our Facebook Page.
Join Millions of Cord Cutters
Disclosure: Grounded Reason is supported by a small commission for purchases made through some product links on this website. We do not accept compensation from companies attempting to sway our review of products.