Starz is so much more than just a place to catch up on the adventures of Scotland's steamiest couple. Of course, you can see "Outlander" there, but in addition to its series, Starz also features a wide variety of movies that you can't necessarily find streaming elsewhere. Starz adds new movies every month, so it's worthwhile to check up on the latest in the Starz streaming library.
You can subscribe to Starz with its app (normally $8.99/month), Check out this 1-week free trial. That is just enough time to watch all 7 of the movies below. See our guide to watching Starz online for more information on this streaming service.
Top 7 Movies on Starz in September
Here are a few of the top movies that will be added to the Starz streaming this month.
A Beautiful Mind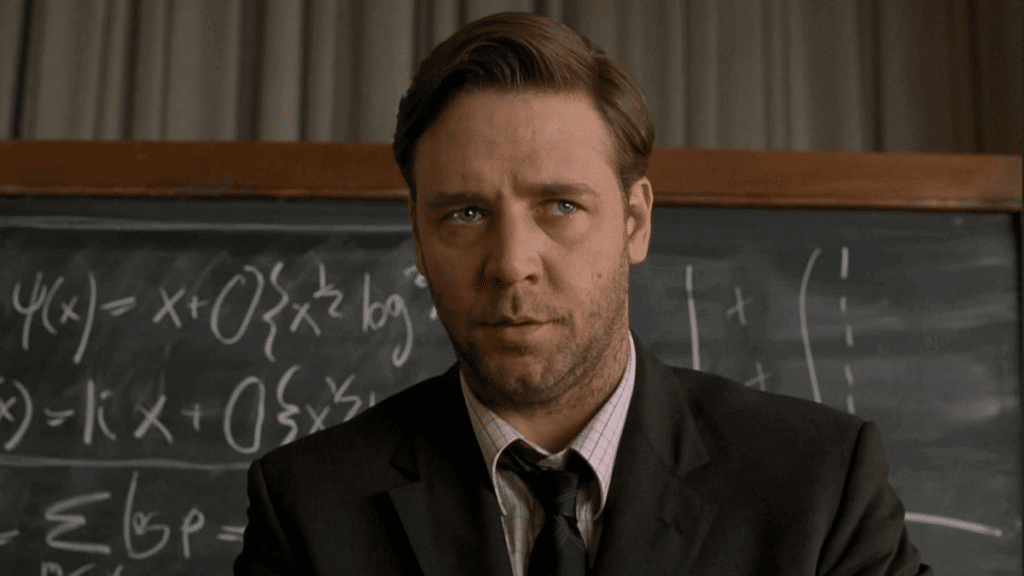 Russell Crow portrays the real-life mathematician and Nobel prize winner John Nash in this 2001 drama. At the beginning Nash is a brilliant graduate student, coming up with theories that win him an appointment at MIT. While there he marries the charming student Alicia (Jennifer Connelly). However, he founds his duties dull and becomes obsessed with an officer from the Department of Defense, William Parcher (Ed Harris), who recruits him to find secret Soviet messages. His erratic behavior leads to troubles with Alicia and a diagnosis of paranoid schizophrenia, making him question everything.
Why it's Worth Watching
It's tricky to portray mental processes on film, even more so when there is mental illness involved. However "A Beautiful Mind" manages to deftly show the danger of Nash's schizophrenia while at the same time illustrating the rich, complex thought processes that led to his success. Of course it must be acknowledged that dramatic license was taken, and the real Nash experienced only auditory hallucinations. Nevertheless, the movie is a must-see for taking us all inside a bit of Nash's double-edged brilliance.
The Tale of Despereaux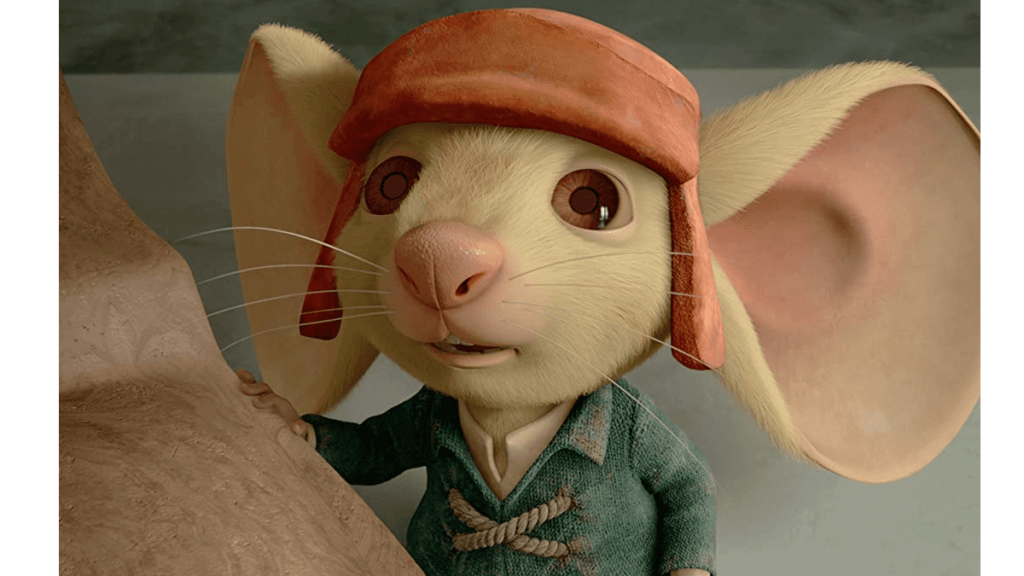 This 2008 animated children's movie stars Matthew Broderick as the voice of Despereaux, a brave little mouse born into a cowering mouse society living under a castle. The humans in the castle are both anti-rodent and anti-soup because a rat once climbed onto a chandelier and fell into the queen's soup, causing her to die. Despereaux boldly befriends the Princess Pea (played by Emma Watson), but is banished to the dungeons for his bravery. He must find his way out, avoid vicious rats, help Pea and along the way reintroduce soup to the kingdom.
Why it's Worth Watching
The movie is based on the 2003 novel of the same name by Kate DiCamillo, a popular children's author who also wrote "Because of Winn-Dixie," "The Miraculous Journey of Edward Tulane," and "The Tiger Rising." She also wrote "Flora and Ulysses: The Illuminated Adventures," which recently popped up on Disney Plus as an adorable live action movie. Despereaux's story is much different but fans of DiCamillo's spunky characters will enjoy seeing them come to life in this lushly-rendered CGI film.
Big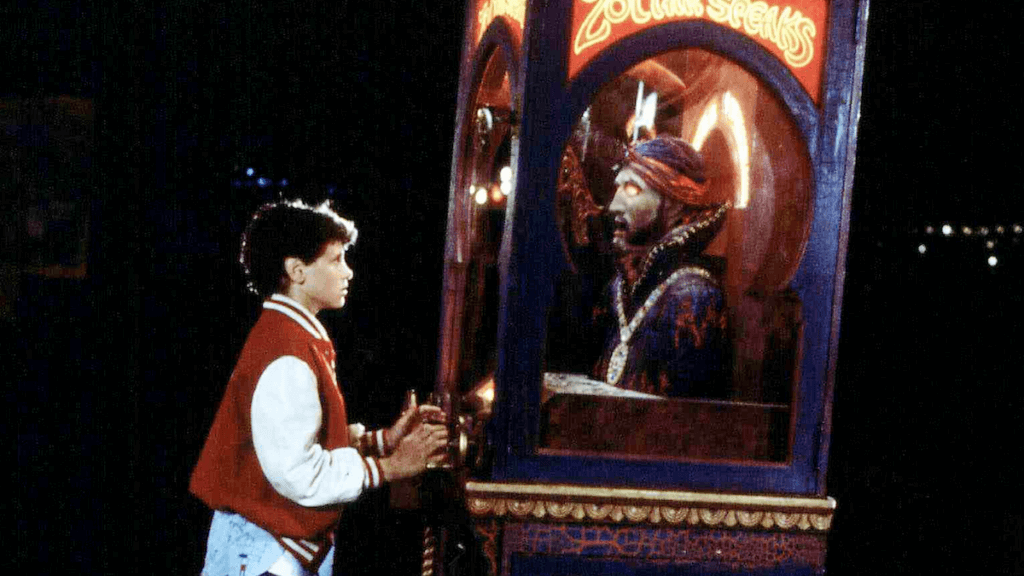 Tom Hanks stars in this classic 1988 comedy about a 12-year-old boy, Josh, who makes a wish to be "big" on a carnival game. He wakes up the next morning as a full-grown man, forced to flee his house because his mother is terrified at the sight of him. With the help of his friend Billy (Jared Rushton), he finds an apartment and a job at a toy company, where his enthusiasm for the toys grants him immediate success. Josh even gets a girlfriend, a colleague named Susan (Elizabeth Perkins) who is charmed by his youthful attitude. Soon, however, Josh must decide between the child and adult worlds.
Why it's Worth Watching
Before Tom Hanks was the superstar we all know and love, he was just a guy who had been in some movies. Back in 1988, we encountered that Tom Hanks in "Big," charming audiences in what had to be a fairly big acting challenge. The movie is just weird enough to support its fantasy element but otherwise totally realistic, letting audiences slide into the world and just enjoy the bonkers situation.
Elf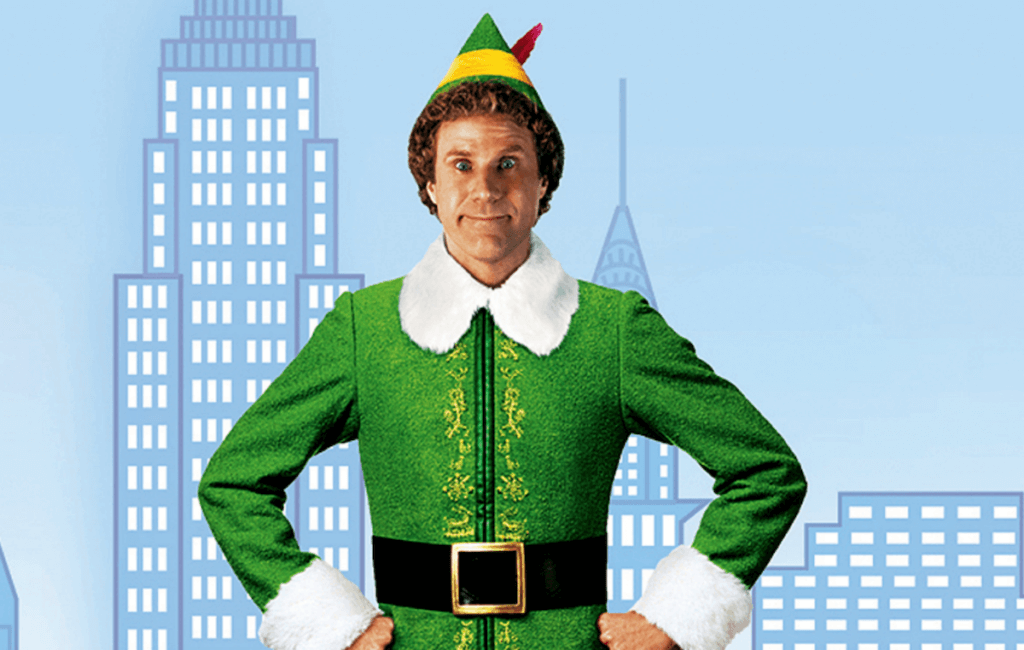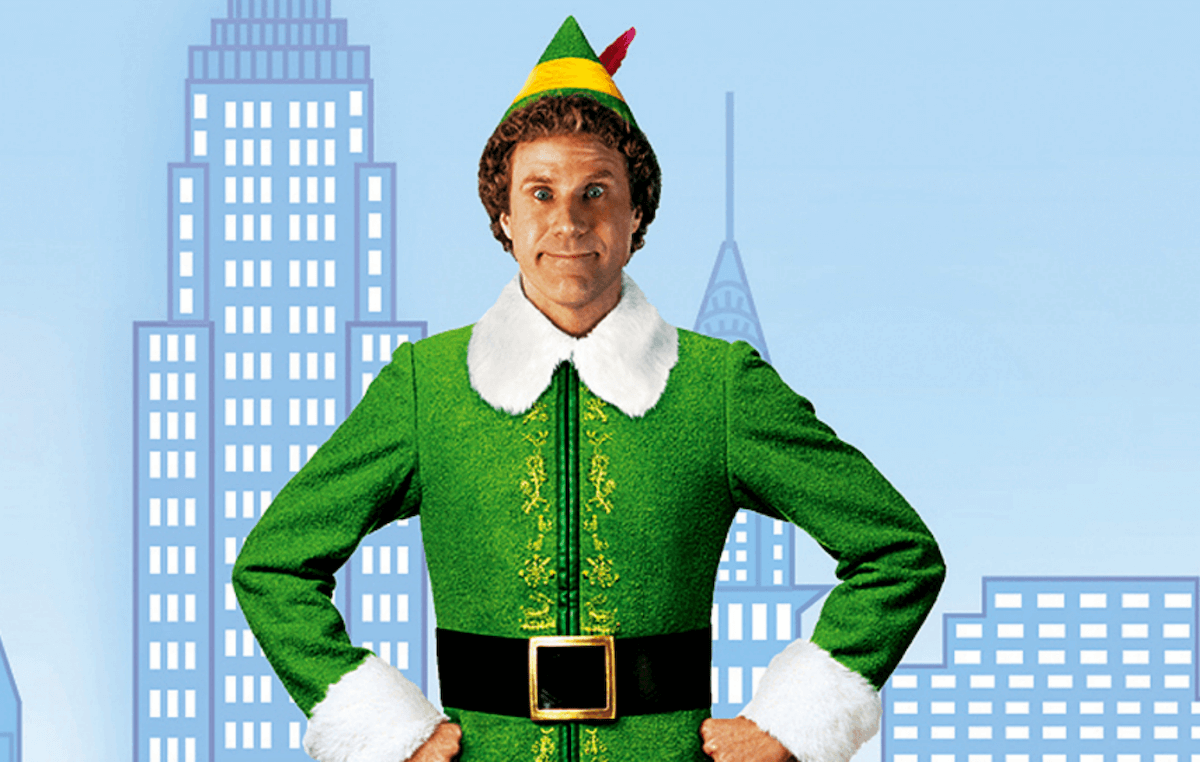 Will Ferrell plays an elf raised by humans in this 2003 comedy, now a Christmastime classic. When Ferrell's character Buddy learns of his true human identity he goes on a journey to find his father, book publisher Walter Hobbs (James Caan), who is on the naughty list. Initially rejected by Walter, he explores the city and gets a job as an elf at a department store, in the process becoming enamored with fellow employee Jovie (Zooey Deschanel). Buddy ultimately is taken in by Walter's family including his wife Emily (Mary Steenburgen) and son Michael (Daniel Tay), but saving his dad and finding his place among humans is a task that will take plenty of Christmas spirit. "Elf: Buddy's Sing & Cheer Along," a version with special features like karaoke lyrics, is also on Starz this month.
Why it's Worth Watching
Yeah it's September, not December, but this film is so cheerful you could really enjoy it any time. Besides, if you truly have not yet experienced the glory that is Buddy pouring syrup on his spaghetti, or eating gum off the subway railing, or stretching his legs up the escalator, you won't want to wait any longer. "Elf" hits that perfect holiday balance of just sweet enough for a family night but also just witty and irreverent enough to make it fun.
Pretty in Pink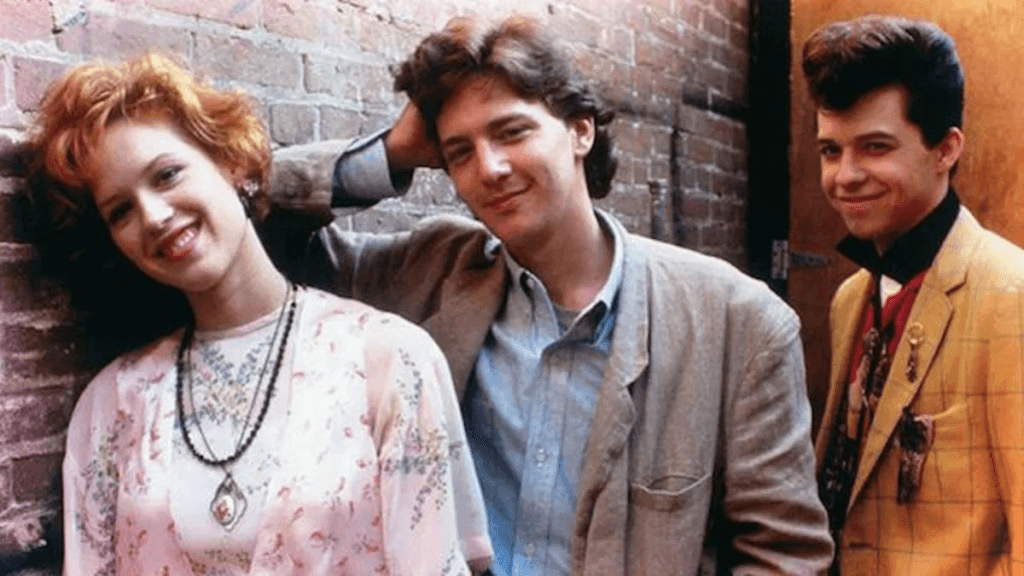 Molly Ringwald stars in this 1986 teen rom com written by John Hughes. It is one of the classics of Hughes' "Brat Pack" films. Ringwald is Andie, a teen whose father is underemployed. As such they don't have much money, which leads to clashes between Andie and the rich kids at school. This doesn't stop her from pursuing a relationship with the preppy Blane (Andrew McCarthy), much to the chagrin of her pal Duckie (Jon Cryer). Helping her navigate the choppy waters of adolescence is her boss Iona, played by Annie Potts.
Why it's Worth Watching
We talk a lot in the modern era about racism (and quite rightly so), but classism is alive and well even among those with the same skin color. "Pretty in Pink" explores a girl trying to do basic teenage things while at the same time dealing with challenges well beyond her control, including discrimination. With the stresses of the pandemic hitting teenagers particularly hard, modern audiences might find some inspiration in a teen's story of trying to be normal in a difficult world.
The Blues Brothers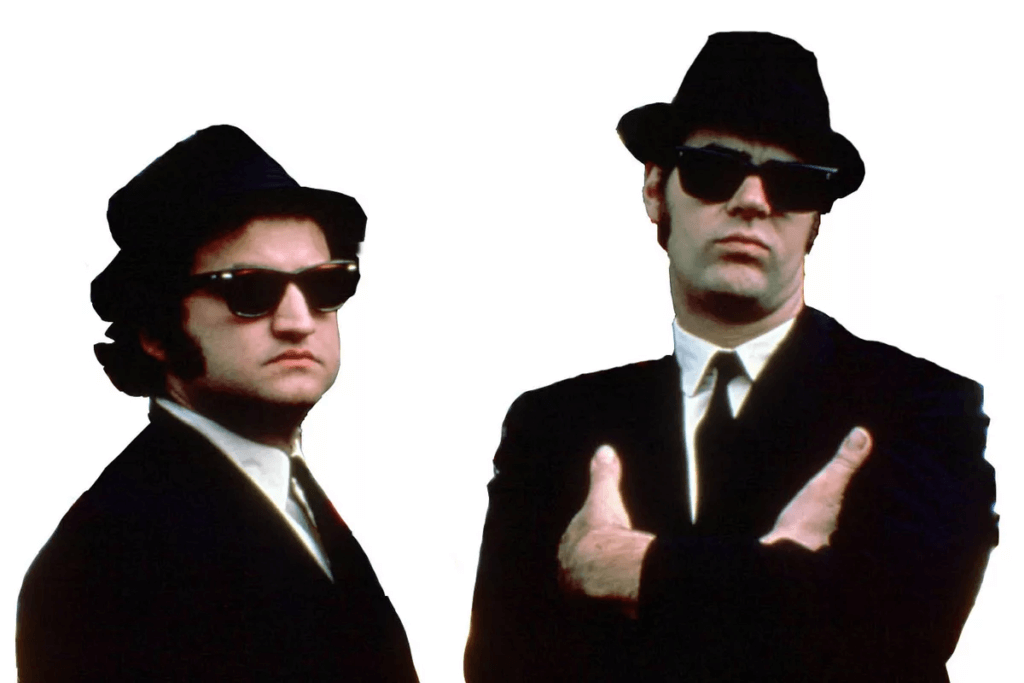 John Belushi and Dan Aykroyd star in "The Blues Brothers," a 1980 musical comedy. Based on the actors' segments on Saturday Night Live, Belushi and Aykroyd play two blood brothers who play blues in dark suits and sunglasses. They believe they are on a "mission from God" to raise money for the orphanage where they grew up and so they must reunite their band. As they attempt to do so they encounter many blues legends and engage in a variety of high-speed car chases, including one through a mall. Carrie Fisher plays a mysterious woman who continuously tries to attack them from afar.
Why it's Worth Watching
If you're of a certain age, it's almost inevitable you watched "The Blues Brothers" in college. Its chill-but-wacky tone, its eternally-quotable lines, and its spectacularly messy car crashes make it a dorm room favorite. And then there are the musical numbers. "The Blues Brothers" is packed with performances by none other than legends Aretha Franklin, Cab Calloway, Ray Charles, and James Brown. Occasionally a cast of extras get in the act, at one point in huge numbers twisting in the street. Whether you think Aykroyd and Belushi are super cool or not, the spectacle of it all makes it necessary to see at least once.
Empire Records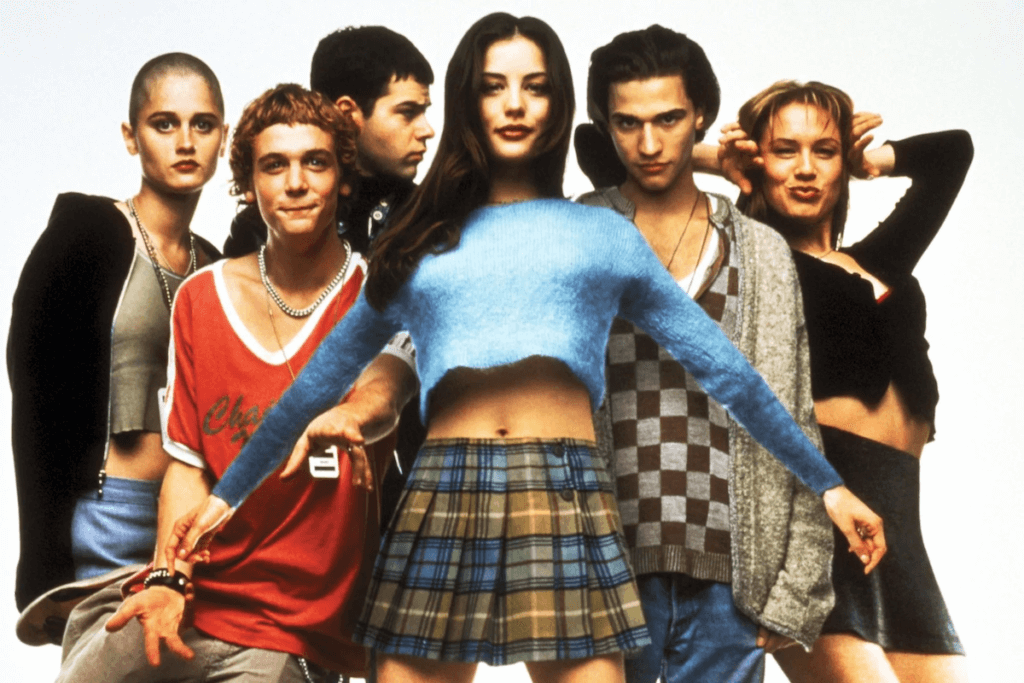 (as of September 17)
The teenage staff of an independent record have one crazy day in this 1995 comedy. Liv Tyler is Corey, who is excited because the store is playing host to her schoolgirl crush, the rock star Rex Manning. Also preparing for the event are her fellow employees including her freewheeling friend Gina (Renee Zellweger), the depressed, head-shaving Deb (Robin Tunney), the goofy Mark (Ethan Embry), A.J. (Johnny Whitworth) and Lucas (Rory Cochrane). Lucas, unfortunately, has just gambled away the store's cash from the previous day. The teens try to save the store from being sold to a big chain and also deal with their crushes and coming of age drama.
Why it's Worth Watching
While it was a commercial flop, "Empire Records" has become a cult hit and even has something of a holiday commemorating it. Since "Rex Manning Day" was April 8 in the movie, fans share gifs on that day, especially one of Mark running down the stairs with the gleeful quote "We mustn't dwell. No, not today. We can't, not on Rex Manning Day!" Watch it to get to joke, also watch it to abide for a small time once again in a world with independent music stores you could hang out in, with music you had to buy in a box you could hold. Dwell on that all you like.
Great Movies Still on Starz
There are some great movies still on Starz from months prior. We keep a running list below.
Inside Out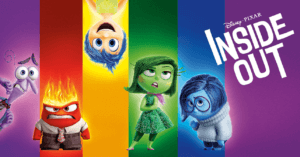 Pixar's "Inside Out" is a computer-animated comedy released in 2015 which depicts the child Riley's emotions as cartoon characters. Riley must cope with the stress of moving from Minnesota to San Francisco and starting at a new school, wreaking havoc with Joy (Amy Poehler), Sadness (Phyllis Smith), Anger (Lewis Black), Fear (Bill Hader), and Disgust (Mindy Kaling.) Complicating it all is her new pre-pubescent volatility and the disruption of her "core memory" islands. As is the case with so many pre-teens, Riley is soon left with only the negative emotions at the wheel.
Why it's Worth Watching
So technically this movie is a comedy, so why then do I bawl like a baby whenever I see it – even for the 10th time? In fact, my kids like to count how many seconds into the movie it will be before I start to tear up. "Inside Out" is one of those masterpieces that it seems only Pixar is able to make – somehow simultaneously very funny but also incredibly meaningful. From its animated depiction of abstract mental processes to the astute emotional manifestations in each character, "Inside Out" shows insight born of years of effort. For a parent, the movie doesn't so much tug on the heart-strings so much as it yanks them brutally about before putting them back together.
Juno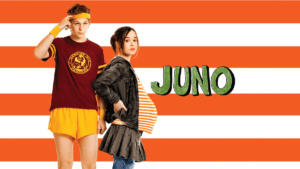 Elliott Page stars in this 2007 comedy/drama about an unexpected teenage pregnancy. Page is Juno, a smart no-nonsense teen who conceives after an encounter with her friend Paulie, played by Michael Cera. Juno attempts to cope with both high school and being pregnant with the help of her friend Leah (Olivia Thirlby) and her dad (J.K. Simmons). While looking for adoption possibilities, Juno decides on a married couple, the well-off Vanessa (Jennifer Garner) and Mark (Jason Bateman). However, the couples' relationship difficulties make her question both her decision and her faith in love.
Why it's Worth Watching
"Juno" is well worth watching if only for its quirky aesthetic and the likeability of Juno and the circle of people around her. However, it also deserves a spot on the watch-list because of the controversy it caused. People who supported abortion rights and people who were anti-abortion found fault in the storyline, making it great fodder for thought and conversation for the modern viewer. That topic is not going anyway any time soon, after all. After that, just revel in the fun of good people being kind to one another, another theme that (I hope at least) will last a long time.
A League of Their Own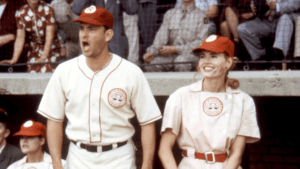 Tom Hanks and Geena Davis star in this 1992 sports film about the women's baseball league started during World War II. Davis is Dottie Hinson, an amateur baseball player and farm worker who is recruited by Hanks' character, manager Jimmy Dugan. With her husband away at the war, Dottie and her sister Kit (Lori Petty) become part of into the Rockford Peaches along with other women that end up becoming their friends as well as teammates, including Mae (Madonna), Doris (Rosie O'Donnell), and Helen (Anne Ramsey). Together they must gain the confidence of a public used to men's baseball, weather personal conflict, and endure the constant backdrop of the war.
Why it's Worth Watching
"A League of Their Own" was a gift to all those girls and women out there who love the sport as well as to fans of sports history. In addition to charming performances by the cast, the movie actually shows women playing a sport and doing it well. We get to see them trying to integrate their love of the game into their lives as women at that time as well as the interpersonal inspirations for their efforts. True, we do get the famous line "there's no crying in baseball," but we also get why you might cry and how a game can show how much you care.
Bring It On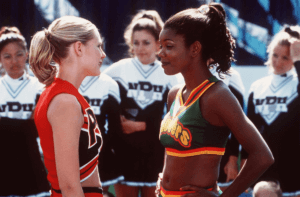 Kirsten Dunst leads a cheer team in this 2000 comedy that spawned many sequels and a musical. She is Torrance, a senior in high school who has newly been made captain of her team. However, things go awry when she discovers from new teammate Missy (Eliza Dushku) that her team has been using the cheer routines made by another squad, the East Compton Clovers. Torrance was unaware but has to face up to the plagiarism and to her boyfriend's bad advice about hiring an abusive consultant. In the end she must find her own style for winning the world of cheer. One of the sequels "Bring It On Again" is also on Showtime this month.
Why it's Worth Watching
While "Bring it On" might seem frivolous, and indeed it often is, fun cheer dance routines are not the only reason to watch. Torrance's team is primarily white while the team they stole from is primarily African-American. As Torrance discovers the unfortunate truth about the origin of their routines, the audience can also learn in a small way about how often white culture has appropriated others for its own. It may be 20 years old and about cheerleading, but we still can still learn something from "Bring It On" – even beyond the importance of "jazz hands."
Lost in Translation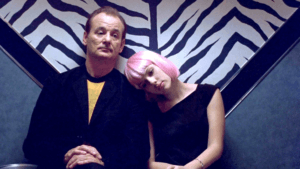 The fish out of water feeling is explored in this 2003 drama starring Bill Murray and Scarlett Johansson. Murray is a movie star past his prime who is filming a commercial in Tokyo. Distraught by the strangeness of his circumstances, he encounters young college graduate Charlotte (Johansson.) She also is adrift in Tokyo, having followed her new husband to the city without a goal for her life. The two bond and talk about their uncertainty about their marriages and where their lives are heading.
Why it's Worth Watching
Anyone who has traveled far away knows the excitement of being in totally new place but also the sense of bewilderment it can inspire. Director Sofia Coppola takes that feeling and builds into it the ennui of two people lost in their search for meaning. As we all try to reestablish ourselves in our (almost) post-pandemic lives, it might be satisfying to see that we are not alone in feeling like we don't quite belong in the place that we find ourselves.
Footloose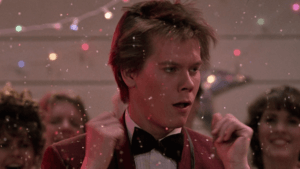 Kevin Bacon stars in this 1984 musical drama. He plays Ren, a teen from Chicago who moves to a rural town where dancing is banned. Ren makes some friends there, including Ariel, the preacher's daughter who plays fast and loose with death-defying stunts. He falls for her and decides to help the local teens have a Prom at last, complete with the dancing that will help put things right in their town.
Why it's Worth Watching
Even if you haven't seen "Footloose," you've probably danced to the song at a wedding. Just like the peppy tune got the lame town moving, it usually gets slightly tipsy receptions going too. The movie has become a cultural icon of sorts for the value of letting loose as well as a important piece of the "Kevin Bacon" game. Practice dancing it at home now before in-person weddings really start back up again.
Eat Pray Love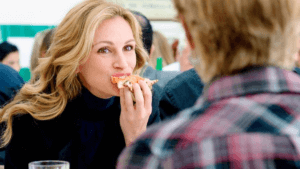 Julia Roberts brought the 2006 memoir "Eat Pray Love" to life in this 2010 movie of the same time. She plays Liz Gilbert, a recent divorcee who decides to take a trip around the world to find herself again. She goes to Italy to learn to really eat with pleasure, to Indian to pray sincerely, and to Indonesia to find love of all kinds. The movie also stars Javier Bardem and James Franco as love interests and Viola Davis as her best friend.
Why it's Worth Watching
Watching "Eat Pray Love" now, you marvel at how easily she moves around country to country and just how close she gets to strangers – mask-less, no less! The movie still feels like a bit of a fantasty in our world now. And, in fact, even in the pre-Covid era such a trip would be beyond possibility for many. Some have criticized this movie (and the book it is based on) as being just whining by a person of privilege. After all, in "Schitt's Creek" the entitled character Alexis says she is going abroad to "eat pray love a bit for myself." And it is that, to some degree. But as the movie itself points out, even people in terrible circumstances care about being loved and finding happiness, and there are certainly worse ways of doing that than exposing yourself to new cultures.
Undercover Brother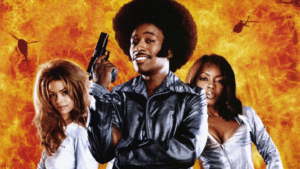 Eddie Griffin stars in this 2002 satire/blaxploitation/spy action film. He is Anton or Undercover Brother, a freelance agent recruited by the B.R.O.T.H.E.R.H.O.O.D., a secret organization that fights The Man – in this case, an actual man, played by Robert Trumbull, who is trying to keep minorities from succeeding. Anton has the help of others in the organization including Sistah Girl (Aunjanue Ellis), the Chief (Chi McBride), Conspiracy Brother (Dave Chappelle), and the intern Lance (Neil Patrick Harris). The Man sends White She-Devil (Denise Richards) after him to make him act more white.
Why it's Worth Watching
Race relations are serious business. However, sometimes it can be empowering to laugh at the bad guys. Plus, if the topics of "how we all get along" are relegated only to think pieces and the news, it will be difficult to get much traction in the long term. People that can laugh together can get along, so why not look at things from another angle – and then keep the fight going in real life.
Spanglish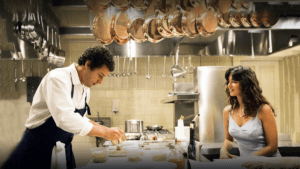 Adam Sandler, Tea Leoni, Paz Vega, and Cloris Leachman star in this 2004 romance comedy/drama. Sandler is John, a chef married to the neurotic Deborah, played by Leoni. They hire a Mexican immigrant, Flor (Vega), to help in their household which includes their children Bernie (Sarah Steele) and Georgie (Ian Hyland). Deborah's alcoholic mother Evelyn (Leachman) also lives with them. Flor, who doesn't speak English, and her daughter Cristina (Shelbie Bruce), become entangled in the family in a relationship that helps them all but eventually becomes too much.
Why it's Worth Watching
"Spanglish" is far less a romance than it is just a movie about people getting along. It has husbands and wives getting along, sure, but it's also about mothers and daughters and people of different races and people of different classes. We've all been in circumstances where for some reason we were thrust together with people who are different than us, and when we are vulnerable during those times good stories can occur. This might not be the best movie but it does make for some compelling situations to ponder.
The Jane Austen Book Club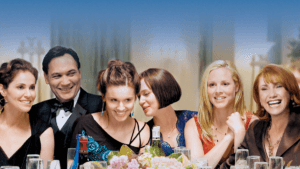 This 2007 romance drama stars Kathy Baker, Emily Blunt, Amy Brenneman, Maggie, Grace, Maria Bello, and Hugh Dancy as members of a book club focusing on Jane Austen. Baker's character, Bernadette, a six time divorcee, starts it after meeting Blunt's Prudie at an Austen film festival. They find the other members including Dancy, a man who is a science fiction fan and a love interest for Brenneman's Sylvia. Soon they find they have similarities to the characters they are studying and that they can learn a lot from Austen about how to find love in their own lives.
Why it's Worth Watching
Any fan of Jane Austen is bound to love a movie with so many references to her books – and with so much conviction that there's a lot to learn about life from them. Plus, the actors make sure that the people in the club are likeable, especially Emily Blunt's Prudie, who we get to cheer on as she breaks out of her tight-wound shell. Pick up the book it's based on, pick up Austen's books, and then check out this movie and chat with your own friends about it all.
Cinderella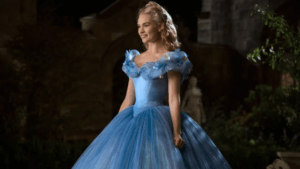 The classic tale was retold once again in this 2015 film starring Lily James. This version is a live action remake of Disney's 1950 animated movie of the girl forced to clean by her evil stepmother and stepsisters. James plays the title role this time with Cate Blanchett as the stepmother. Helena Bonham Carter is the fairy godmother who comes to her aid, while Richard Madden is the prince who becomes smitten with her.
Why it's Worth Watching
You feel remiss not mentioning Lily James' blue dress right away since it seems like a co-star. Voluminously fluffy, it twirls and poofs in a way to delight 4 year old girl in all of us. Is the waist tiny to the point that we really just feel sorry for James? Of course. That said, it is lovely, and paired with crystal shoes (that were CGIed onto her feet) she is a vision. In fact, the costumes top to bottom are gorgeous, with Cate Blanchett slaying in her anachronistic stepmother fashion. While it is on Starz and not Disney Plus this one is well worth a watch.
Rosemary's Baby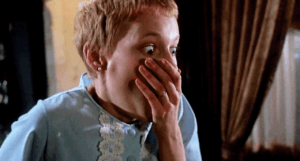 The horror film "Rosemary's Baby" from 1968 qualifies as a must-see for any fan of cinema. Mia Farrow stars as Rosemary, a young woman who moves with her husband into a gothic apartment building. The other tenants get a little too interested in their lives, particularly when she becomes pregnant. Things soon get much worse than nosy neighbors, however, as she grows to suspect occult forces. Rosemary's dread as it turns to terror and panic is palpable.
Why it's Worth Watching
The best horror movies take our latent fears and exaggerate them into concepts we can fight or at least understand. "Rosemary's Baby" is about religious dogma turned very wrong but it is also fundamentally feminist in way that resonates even today. She has no control over her own body and she is not taken seriously even by doctors. In the end, the supernatural forces that control her are scary, but is those recognizable forces endemic to society that truly strike fear in the hearts of those who watch.
Working Girl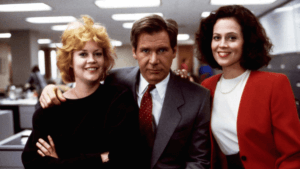 Melanie Griffith is the "Working Girl" in this 1988 romance comedy/drama. She plays Tess, a woman living in Staten Island with ambitions of climbing the corporate ladder. Tess becomes secretary for Signourney Weaver's Katharine Parker and gets an opportunity to stand in for her when Katharine breaks her leg. She achieves some success, pitching her own merger idea that Katharine had rejected, and becomes romantically involved with business associate Jack Trainer (Harrison Ford). Her plan hits a snag, however, when Katharine returns and calls out the deception.
Why it's Worth Watching
It has been over 30 years since "Working Girl" but the navigating the male-dominated business world continues to be tough for women. Watching Tess use her spunk and initiative to do so is as satisfying as it was back then. Likewise, seeing her change her sneakers for heels has become an iconic moment for shoe fashion. Now if only women's work footwear would be as practical as men's, women could use that valuable shoe-changing time to get that much ahead.
Top Gun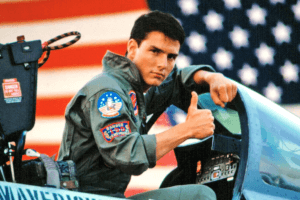 Tom Cruise plays a fighter pilot in 1986's classic "Top Gun." His character Maverick's reckless tactics propel him forward but also cause him problems with his superiors and other pilots at the US Navy. Among those to be both impressed and aghast at Maverick is Charlotte (or Charlie), an instructor and eventually a love interest played by Kelly McGillis. He is also very close with his partner, Goose, played by Anthony Edwards. The movie gained adoration from fans of fast flying everywhere thanks to its aerial acrobatics. The soundtrack also grew famous thanks to hits like Berlin's "Take My Breath Away." A sequel starring Cruise called "Top Gun: Maverick" will come out next year.
Why it's Worth Watching
These days, it's a little tougher to take "Top Gun"'s machismo seriously. Tom Cruise's need to defy death to prove himself feels outdated to say the least. Nevertheless, there are rings of his famous line "I feel a need, a need for speed," even in the much more progressive "Captain Marvel"'s line of "higher, further, faster." Insatiable ambition is interesting, reckless endangerment not so much. Watching characters navigate that line can prove to be insightful. And yeah, sure, there are also super-fast planes going zip and zoom. The kid in all of us approves.
The Good Dinosaur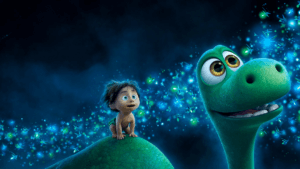 Pixar tackled the world of dinosaurs in this 2015 children's movie. "The Good Dinosaur" presents an alternate history in which an asteroid did not hit Earth and lead to the dinosaurs' demise, and as such they evolved into creatures with jobs like farmers and ranchers. Young Arlo (voiced by Raymond Ochoa) is a farmer Apatosaurus who can't seem to fit in with his family and gets lost from them during a storm. He is helped by a young cave human (Jack Bright) that he names Spot. Together they journey through a dinosaur-filled landscape to try to get home.
Why it's Worth Watching
"The Good Dinosaur" turned out to be Pixar's first big flop. Although filled with a topic perennially popular with kids, the story didn't quite say anything new and the film failed to capture audiences. That said, for those who have depleted the stock of movies on Disney+, this will give you something fresh to show the kids. If you go in expecting the innovation of "Inside Out" you will be disappointed, but if you just want to watch nice dinosaurs wander around in a beautiful landscape, this film is for you.
Hannah and Her Sisters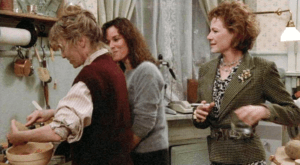 An ensemble cast stars in this 1986 comedy by Woody Allen. Mia Farrow plays Hannah, whose husband Elliott (Michael Caine) is in love with her sister Lee (Barbara Hershey). Her other sister Holly (Dianne Wiest) is involved with Mickey, played by Allen himself. In the film Allen pontificates about his angst and existential dread while Hannah and her sisters attempt to find relationship success.
Why it's Worth Watching
With the release of the "Allen v. Farrow" HBO documentary series, Woody Allen once again was in the public interest. Like many, I grew up finding Allen's movies charming if self-indulgent. Since learning about his family controversies, however, it's harder to appreciate his sense of humor. Now, he is being accused of sexual abuse by his adopted daughter Dylan Farrow. Watching "Hannah and Her Sisters" will give you a sense of how and why Woody Allen came to his position of popularity and power. At the same time, you can do your own psychoanalysis of the man who has made the search for his own motivations a brand.
Crouching Tiger, Hidden Dragon
This foreign language movie became a surprise hit in 2000. Filmed in Mandarin Chinese with subtitles, it features Chinese martial arts done in fantastical ways by both men and women. The movie tells the story of two couples. The older couple is made of is Li Mu Bai, a swordsman played by Chow Yun-fat, and Yu Shu Lien, head of a private security company, played by Michelle Yeoh. There is also a younger couple comprised of the princess Jen Yu, played by Zhang Ziyi, and her lover Lo, played by Chang Chen. The characters find themselves embroiled in a melodrama worthy of the ages peppered with expertly crafted fight scenes.
Why it's Worth Watching
Before she was kick-ass on Star Trek Discovery, Michelle Yeoh was kick-ass in "Crouching Tiger, Hidden Dragon" – and that was a solid 20 years ago. This movie was popular not only for its drama and fight choreography but also because of those involved, not just men but three women including Yeoh. Watching them become so much more than just scenery is eminently satisfying. It's even better when they do so with the spinning, acrobatic flair dreamed up by director Ang Lee.
The Devil Wears Prada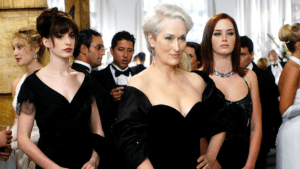 The fashion industry is both celebrated and skewered in this 2006 comedy. Anne Hathaway plays Andy, a college graduate who gets a job at the prestigious fashion magazine Runway. She is co-assistant to editor Miranda Priestly (Meryl Streep), who is as demanding and callous as she is stylish. She must learn the ropes with the help of co-assistant Emily (played by Emily Blunt) and art director Nigel (Stanley Tucci). In the process, however, Andy just might lose her soul.
Why it's Worth Watching
This popular film lets you both enjoy the fashion industry as well as critique it. I'd say you can have your cake and eat it too, but there's definitely no cake in the skinny world of fashion. Critics love the biting, acerbic performance by Meryl Streep, which is no surprise since she is consistently a darling of the movie world. However, the movie wouldn't be the success it is without other performances, especially Hathaway's. As in "The Princess Diaries" she gets gloriously made over, but this fashion upgrade comes with a cost.
There's Something About Mary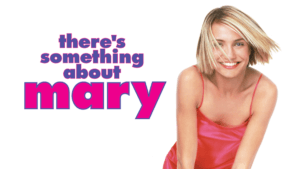 This comedy from 1998 stars Cameron Diaz as Mary, a woman who is pursued by a series of men willing to do anything to date her. Among them is Ben Stiller's Ted, who almost got to go to Prom with her in high school before an unfortunate accident with a zipper and his private parts. He later hires an investigator played by Matt Dillon to find her, but he too falls in love with her. Along the way there are a wide variety of crude jokes and physical humor.
Why it's Worth Watching
"There's Something About Mary" was one of the most popular movies of 1998, making a lot of money and launching the infamous scenes like the "hair gel" incident into cultural talking points. You'll definitely spend half the movie cringing, but the sheer audacity of the jokes will leave you laughing, too.
An Officer and a Gentleman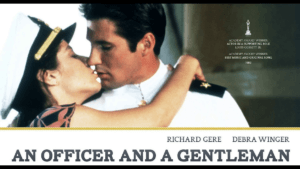 Richard Gere stars in this 1982 film as a Navy Aviation candidate, Zack, attempting to get through 13 weeks of training. He is haunted by his troubled family past but determined to persevere despite the exceptionally harsh treatment by the drill sergeant Emil Foley (Louis Gossett Jr.) Further complicating this stressful time is a relationship that he develops with a factory worker from town, Paula (Debra Winger).
Why it's Worth Watching
This movie became one of the most popular in 1982, giving audiences a peek into the difficult world of Naval Aviation officer training. At the same time, it hits many emotional chords, as Zack struggles with the intense relationships in his life as well as with his reasons for enduring such an ordeal. "An Office and a Gentleman" is also significant because it marked the first time a black man (Louis Gossett Jr.) won an Academy Award for Best Supporting Actor.
So I Married an Axe Murderer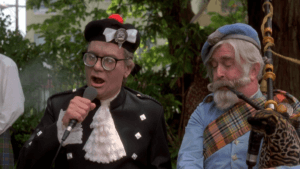 The concept of this 1993 black comedy is laid right out in the title. Mike Myers is Charlie, a guy scared of commitment until he meets the butcher Harriet (Nancy Travis). After the wedding, however, he discovers terrible truths about his bride and must try to escape with his life. Also starring is Anthony LaPaglia as Charlie's detective friend and Amanda Plummer as Harriet's sister Rose. Myers also plays his father.
Why it's Worth Watching
Fresh off his success in "Wayne's World," Mike Myers was just coming into his own when he made this movie. He wasn't yet Austin Powers but he had a cheesy style that people found appealing, even in this bizarre scenario. If you are looking for something off-beat, weird, and you are ready for ample doses of Myers' brand of crazy, this movie will fill the bill.
It Could Happen to You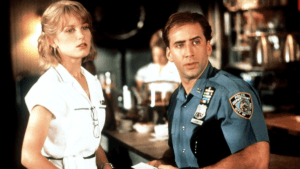 (Watch on Starz) (as of June 18)
A policeman and a waitress share lottery winnings in this 1994 comedy. Nicholas Cage is Charlie, a kind police officer who offers to give local waitress Yvonne (Bridget Fonda) half his potential lottery winnings in lieu of a tip. When he wins he does just that, changing both of their lives and infuriating his selfish wife Muriel (Rosie Perez.) Charlie and Yvonne share a generous disposition and as time grows on their relationship grows.
Why it's Worth Watching
Although much of the movie is fictional, the premise actually did happen in 1984 in New York when a police officer shared his lotto winnings with a local waitress. It's a charming sort of thing to happen in real life and fun to extrapolate what else could have happened afterward. For a happy, feel-good flick, this one is a good bet.
The Last Temptation of Christ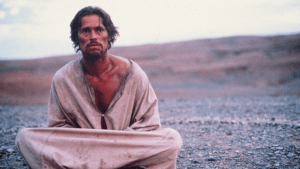 (Watch on Starz)(as of June 18)
Martin Scorsese directed this 1988 version of the story of the life of Jesus. In addition to relating the more well-known stories in the Bible, the movie probes what Jesus' temptations might have been like. Jesus, played by Willem Dafoe, struggles with whether to peruse violent revolution or preach peace. He is also tempted by more carnal pleasures. The movie was well-reviewed but controversial in its time.
Why it's Worth Watching
There have been so many movies about Jesus that we are getting nearly Spider-Man-like in numbers of iterations. In comparison to the others, this one is a bit more out there. Scorsese explores more of the grittier side of what Jesus's mind might have been going through, so much so that the movie led to protests and death threats. I would say take of it what you will and if it bugs you just hop on over to another Jesus in the movie multiverse.
Seven Years in Tibet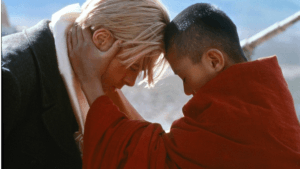 This 1997 war drama stars Brad Pitt as Henrich Harrer, an Austrian mountaineer who ends up unable to return home during World War II. In a harrowing journey, he makes his way to the capital of Tibet, Lhasa, where he befriends the people there and learns the culture. He even meets the Dalai Lama, a 14-year-old boy, and becomes a mentor to him. Tensions mount, however, as China prepares to invade.
Why it's Worth Watching
"Seven Years in Tibet" is based on a book written by the real-life Heinrich Harrer about his time in Tibet. While there are differences between the movie and the book, it is still an interesting glimpse into the political forces that helped put Tibet where it is today. The film also shows different cultures mixing at a time when Tibet was still quite remote.
Indecent Proposal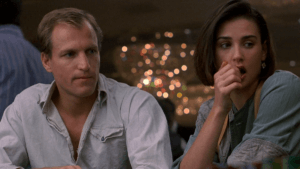 This 1993 drama features Diana (Demi Moore) and David (Woody Harrelson), a married couple in need of cash. When they go to a casino to try to win it, they encounter John Gage (Robert Redford), a billionaire who offers them a million dollars if Diana will spend the night with him. Doing so, however, leads (perhaps predictably) to strain on the marriage. Paid infidelity might not turn out to be all they hoped it would be.
Why it's Worth Watching
Although the movie is clunky in a few ways, it was still a commercial success, perhaps because the premise was so scandalous. Indeed, my interest in the movie largely stemmed from the fact that I was too young to watch it when it first came out. But watching something because it transgresses social norms is totally valid, I say. Give it a try and revel in the sheer inappropriateness of it all.
The Nanny Diaries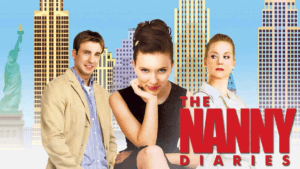 Another college graduate encounters the harsh side of the New York elite in this 2007 comedy-drama. Scarlett Johansson is Annie, a girl who agrees to work for the rich Mrs. X (Laura Linney) as her nanny. The boy she watches, Grayer, is spoiled and difficult but the two eventually bond. She also gets to know a "Harvard Hottie" played by Chris Evans. Life gets increasingly difficult, however, as the cracks in the X family begin to show.
Why it's Worth Watching
In another parallel universe, Black Widow and Captain America have very different jobs, it seems. The two actors famous for their roles as Avengers were also entangled in this film, and it's funny to see them act like they don't have superpowers. Despite that, however, they are still drawn to each other, which is kind of nice to see. There's also class commentary and some heartwarming kid stuff, but really I'm in it to see them "assemble" as normal people.
Steel Magnolias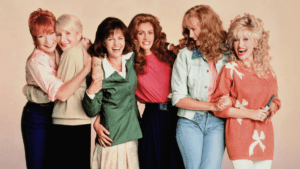 A group of women in a small southern town is the subject of this 1989 comedy/drama. In it, Shelby, played by Julia Roberts, is about to get married, and she is helped by her mom M'Lynn (Sally Field), and older friends Louisa (Shirley MacLaine) and Clairee (Olympia Dukakis). Shelby gets her hair done at a hair salon owned by Truvy (Dolly Parton), who has just hired the new and awkward Annelle (Daryl Hannah). Despite the risks inherent in having children and a Type I diabetes diagnosis, Shelby longs to have a baby.
Why it's Worth Watching
This movie's tagline was "the funniest movie ever to make you cry," and you can consider that your Surgeon General's warning for the film. Yes, it's very well done and shows the bonds of female friendship and mature female friendship. Yes, the actors are amazing. But oh boy, will the ending hit you like a ton of bricks. Cry, as it suggests, or sob like a total baby into your couch cushions as I did.
Groundhog Day
This 1993 classic comedy stars Bill Murray as Phil, a weatherman forced to relive the same day over and over again. For him, it's always Groundhog Day in Punxsutawney, PA, and the cynical Phil must cope with getting stuck in a place he can't stand. Despite all his best efforts and even suicide attempts, he wakes every morning on Feb. 2. In order to escape, he must learn to embrace his situation and care about others, including his charming coworker Rita played by Andie MacDowell.
Why it's Worth Watching
This classic is perennially popular for its comedy as well as for its philosophy. There's remarkably a lot to think about while watching this movie and many life lessons to be learned. In particular, this movie has been referenced lately since quarantine life likewise seems to repeat itself over and over in the same way. Whether we will all learn to care about others is still up in the air, but giving this movie a few more viewings certainly can't hurt.
Bewitched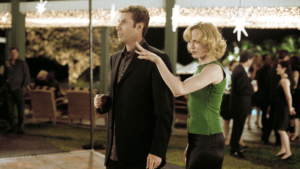 Based on the 1960s sitcom, this 2005 romantic comedy features Nicole Kidman as Isabel, a witch who decides to renounce her powers and live a normal life. Meanwhile, actor Jack Wyatt (played by Will Ferrell) is looking for a costar for a "Bewitched" sitcom reboot. Isabel seems perfect for the role, but things get complicated when Isabel's romantic feelings and Jack's ego clash.
Why it's Worth Watching
Sure, this isn't the best rom-com ever made. But "Bewitched" has been on people's minds lately because the series was spoofed on the Disney+ show "WandaVision." The characters on that show mess about with old-fashioned romances to great effect, and so it's worth a try to see how "Bewitched" translated to the early 2000s. Even if Jack's a bit annoying, Kidman's Isabel saves the day with a wry, clever performance that just might charm you.
Stepmom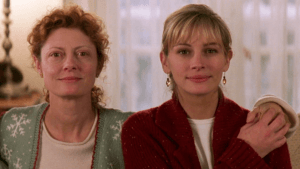 Julia Roberts and Susan Sarandon star in this 1998 drama about a broken family and then patched back together. Sarandon's character Jackie has divorced from her husband Luke, played by Ed Harris. Luke's new girlfriend Isabel is helping to raise their kids. The two women can't stand each other or their parenting style. When Jackie reveals she has a terminal cancer diagnosis, they find a new reason to try to make things work.
Why it's Worth Watching
The heartbreaking emotions brought on by divorce are some of the worst people experience in their everyday lives. Watching two women go through that genuine and terrible situation can be tough. However, they both rise to the occasion and make it work. As families are strained under quarantine, we too often find that we have to do the difficult thing and make life work even when it's tough. Watching Julia Roberts and Susan Sarandon make it through might help.
St. Elmo's Fire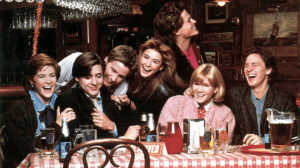 An ensemble, "Brat Pack" cast stars in this 1985 movie about university graduates in Washington D.C. Among them is Rob Lowe, who plays Billy, once a frat boy and now a miserable husband and father. Ally Sheedy plays Leslie, who is dating the yuppy Alec played by Judd Law. Emilio Estevez is Kirby, who is in love with medical student Dale, played by Andie MacDowell. Also in the group are Demi Moore's Jules, Mare Winningham's Wendy, and Andrew McCarthy's Kevin. The group tries to deal with adult life while debating the merits of marriage and commitment.
Why it's Worth Watching
"Adulting" wasn't a word back when this movie came out. But really, that's what it's about – trying to work through a new and alien world. As we slowly creep out of our COVID quarantines, we might just feel like we are new to the world, too. Plus, if you are a Parks and Recreation fan, you will enjoy this very un-Chris Traeger-like Rob Lowe, complete with the 80s do and dangly earrings.
Peggy Sue Got Married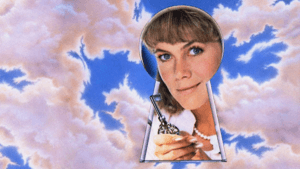 Kathleen Turner stars in this 1986 comedy/drama as Peggy Sue, a 42-year-old woman thrown back in time to her senior year of high school. This time around she has the chance to do things differently – including maybe to not marry her high school sweetheart Charlie (played by Nicholas Cage). Their marriage in the future is on the rocks due to his infidelity. While in the past Peggy Sue must figure out what she really wants and who she wants to be with. Also, starring is Barry Miller, who plays the high school geek turned into a future billionaire.
Why it's Worth Watching
We all wonder what would have happened if we had done things differently. The recent hit book "The Midnight Library" by Matt Haig explores the possibility of enacting that possibility in the world of fantasy, and back in the 1980s, this movie did much the same thing. "Peggy Sue Got Married" has the advantage of being directed by Francis Ford Coppola, giving it more heft than you might expect. Plus, you get a woman as the protagonist of this adventure – and time-traveling stories featuring women can be few and far between.
Office Space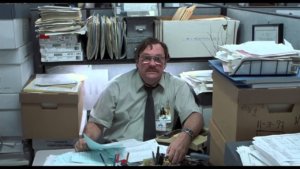 Cult classic "Office Space" gives the world view from a cubicle and how dreary it is. Ron Livingston plays Peter, a guy just zoning through the constant mild irritations of life at a software company. After attending a hypnotherapy session with his girlfriend, he has an epiphany of sorts and begins to give work its due, which is very little. With that off his mind, Peter can concentrate on getting together with a similarly frustrated waitress named Joanna, played by Jennifer Aniston, and on hatching a scheme with his coworkers to get even with the company for its workers' poor treatment.
Why it's Worth Watching
Is it possible that there was a time before we knew about the sweet satisfaction of smashing a printer to bits in an open field? Or that we didn't know about the agony of TPS reports? "Office Space" launched as many memes as it did because it managed to show so adeptly what millions of workers know: office work can be soul-sucking. Give it a watch, validate your own experience of frustration, and then order your own red stapler, which Swingline started making after being popularized in the movie.
Looper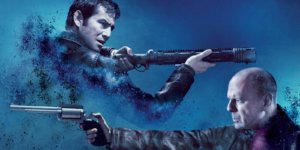 "Looper" from 2012 provided another take on time travel, this time involving assassins. Joseph Gordon-Levitt plays Joe, one such time-traveling killer aka "looper." Part of the deal is that he must eventually kill his future self, played by Bruce Willis. Older Joe, however, has a plan of his own. Emily Blunt also stars as Sarah, a woman with telekinetic powers. Many of the mind-bending paradoxes of time travel that we know and love come into play, combined with non-stop action-adventure.
Why it's Worth Watching
There are many iterations of time travel, from the cerebral in "Star Trek" to the funny suspense in "Back to the Future." "Terminator" gave us a glimpse of the sort of terror that could ensue when the future comes back to bite you. And then there is "Looper," which gets your heart pounding even as your head spins. Anyone who wants to know the full extent of time travel possibilities will want to give it a watch.
Starship Troopers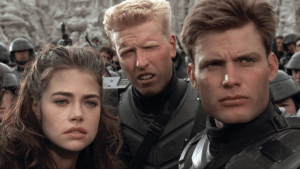 This 1997 science fiction movie explores a future where humanity is at war with a race of insect-like aliens. A group of young friends signs up to fight in different ways, with Johnny Rico (played by Casper Van Dien) in the Mobile Infantry. Neil Patrick Harris plays Colonel Carl Jenkins, a psychic who ends up in the intelligence agency, and Denise Richards is his girlfriend who becomes a starship pilot. They battle the bugs in increasingly desperate and gory ways as they attempt to save the human race from destruction.
Why it's Worth Watching
Robert A. Heinlein's 1959 novel "Starship Troopers" is decidedly too right-wing and militaristic for many people now (as I'm sure it was then as well.) Based on that book, this movie also skewers it a bit by going over the top with its nationalism and propaganda images. The result is a critique of hawkish war-worship, sort of, while keeping the drama of it. It's a bit of a case of having your cake while eating it too, and while it doesn't work for everyone, at the very least, it's an interesting take on how to adapt a questionable original work.
Spider-Man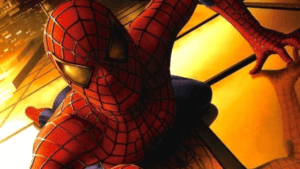 Before Tom Holland, before Andrew Garfield, there was the Tobey Maguire Spider-Man. This version, now on Starz, told the hero's origin story back in 2002. Maguire is nerdy Peter Parker, bitten by a spider and granted superpowers. Kirsten Dunst is his love interest Mary Jane, and James Franco is Harry, Peter's well-off best friend. Willem Dafoe hams it up as Harry's father, a brilliant scientist who transforms into the villain Green Gobin.
Why it's Worth Watching
With this movie's inclusion, Starz now has the version that began the modern 21st-century obsession with the hero. Sure, you could stick with Tom Holland, who fits so neatly into the Marvel Cinematic Universe since 2017. But the Tobey Maguire trilogy that starts with this one has its own charms. You can feel how fresh it felt to have a radioactive spider bite a guy back then. Maguire is adorkable too, which may be just one of the reasons the upside-down kiss in the rain between him and Dunst is as glorious a lip-locking as you could hope for.
Titanic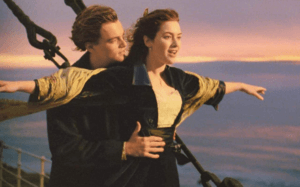 The story of the Titanic shipwreck in 1912 was re-told in an elaborate and expensive style in 1997's "Titanic." Kate Winslet is Rose, a first-class teen engaged to the overbearing but rich Cal, played by Billy Zane. Her world opens up as she encounters the third-class Jack, and they start a steamy secret romance. Upon meeting an iceberg, however, everything falls apart – most notably, the ship. "Titanic" achieved spectacular popularity after it came out and caused legions of movie audiences to swoon and cry in equal measure.
Why it's Worth Watching
The rocket of "Titanic" 's success was fueled largely by teenage girls, and I will admit that I was one of the most enthusiastic of all of them. I saw it many times in theater with my friends, I belted out the cheesy theme song "My Heart Will Go On," I planned for my bridesmaids' dresses to be modeled after Rose's wardrobe. Oddly enough, perhaps, I haven't seen it since then. It was just so popular in the late 90s that it would naturally lay fallow for a while. Now, however, it seems like a great time to visit the movie. Is it a bit melodramatic? Perhaps. But it's hard to match it for romance and sheer spectacle – and beyond that, for the fact that it's the general story of a tragedy happened.
Glory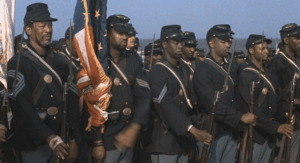 "Glory" depicts the first African-American regiment in the American Civil War, led by the white Colonel Robert Gould Shaw (played by Matthew Broderick.) Included among the soldiers are Private Trip, played by Denzel Washington, and Sergeant Major John Rawlins, played by Morgan Freeman. Even as their reasons for fighting are personal, being ex-slaves, the soldiers also struggle to get the supplies, pay, and status as their white counterparts.
Why it's Worth Watching
Historical dramas are fascinating – and often deeply flawed. It's a strange phenomenon to watch something purporting to be a "true story," as "Glory"'s trailer states, while also knowing that certain events and certainly dialogue are fabricated. In fact, there are several inaccuracies in the movie "Glory," including one in the text shown after the movie's conclusion. The fort they attacked did, in fact, fall later. However, that said, these kinds of movies and this one, in particular, are still important. Knowing abstractly that there was a black regiment in the Civil War like this one and watching the soldiers' emotions play out are two different things. Watching it all brings awareness as well as entertainment. Just take the details with a grain of salt.
The Dark Crystal (1982)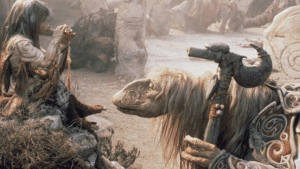 In 1982, the incredible puppeteer Jim Henson created "The Dark Crystal" based on the idea that children should be sometimes scared by their fairy tales. The movie is indeed scary at times, but it is also high fantasy done completely with puppets and animatronics. It follows Jen, a "Gelfling" tasked with saving her world of Thra by fixing the broken and powerful dark crystal. This will rid the world of the cruel Skeksis, bird/dragon creatures.
Why it's Worth Watching
Anyone with Netflix has been able to watch its prequel series, "The Dark Crystal: Age of Resistance," since 2019. To truly appreciate all that is going on with this prequel, though, you need to see the movie, which has been considerably trickier to find. Watching "The Dark Crystal" on Starz will give you everything you need to know about this rich and complicated fantasy world – and as a bonus, you will also be in on the shared nightmare fuel we all share from the puppets.

Chicago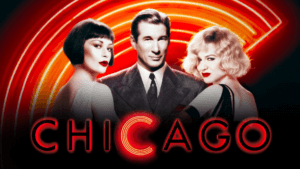 The gritty jazz scene of 1920s Chicago comes to life in this musical film made in 2002. Renee Zellweger is Roxie, a housewife who pines for a glamourous life as a singer at a club. Her idol is Velma, played by Catherine Zeta-Jones. Both Roxie and Velma land in jail together for murder, Roxie for killing a lover who dismissed her as having no talent, and Velma for killing her sister and her cheating husband. Sultry musical numbers illustrate the story as they both try to avoid being hanged with the help of sleazy but sophisticated lawyer Billy Flynn, played by Richard Gere.
Why it's Worth Watching
"Chicago" has been captivating audiences since 1975 when the stage musical first came to Broadway. The revival has been on Broadway longer than any show other than "The Phantom of the Opera." This film version won an Academy Award for Best Picture, which is unusual for musicals. The appeal has a lot to do with the jazz music and Bob Fosse's legendary slinky choreography – it's mesmerizing to watch. But the story also resonates with audiences, particularly the way the women use forbidden music and crime to vent frustration over their lack of power. They must manage the push and pull over what society demands and what they crave. Most of the time, they are selfish, and sometimes they spill blood, but when they do it in sparkles and feathers, it's ceaselessly entertaining.
Bridget Jones' Diary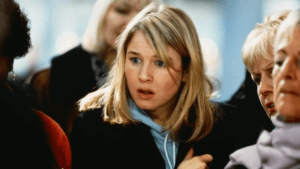 The popular book "Bridget Jones's Diary" was adapted into this film of the same name in 2001, bringing Renee Zellweger into the lead role. She plays Bridget, a woman who struggles with her job, her weight, and her love life, keeping a diary about the process as a way to cope. However, things change for her when two men come into her life: there is Hugh Grant's dapper Daniel, her boss, and Colin Firth's grumpy Mark Darcy. Bridget must awkwardly navigate the choice between the two. Her further adventures are explored in two sequels, 2004's "Bridget Jones: The Edge of Reason," and 2016's "Bridget Jones' Baby."
Why it's Worth Watching
Bridget Jones is certainly not the most stellar example of a modern, feminist woman. None of us aim to obsess over our weight that much, and her diary's obsession with men means she might not pass the Bechdel test with herself. That said, these are things that women (and people in general) think about, and we don't do ourselves any favors denying it. Sometimes it is just fun to poke fun at ourselves. The book is also known to be loosely based on Jane Austen's "Pride and Prejudice," which means that these obsessions have the heft of classic literature.
Spy Kids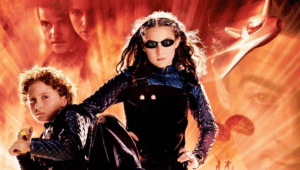 Carmen and Juni Cortez (played by Alexa Vega and Daryl Sabara) are kids who think their parents are just normal, not-cool people. However, they soon find out that their parents, played by Antonio Banderas and Carla Gugino, are top spies – spies that have been captured and need rescue. It is up to Carmen and Juni to figure out how to work all their parents' tech and infiltrate the lair of Fegan Floop (played by Alan Cumming), a tv show host and maker of nefarious robots. "Spy Kids" was popular enough that three sequels, "Spy-Kids 2 followed it: The Island of Lost Dreams" in 2002, "Spy Kids 3-D: Game Over" in 2003, and "Spy Kids: All the Time in the World" in 2011. The first three are all on Starz.
Why it's Worth Watching
Kids love to feel powerful. Heck, don't we all? "Spy Kids" started a franchise of movies that celebrate kids' abilities to not only cope with the world's problems but also to face them head-on. Even better, this movie involves actively rescuing parents, those symbols of the Man who are always keeping kids down. At the same time, however, it celebrates family integrity and family loyalty in ways that please the older set.
Panic Room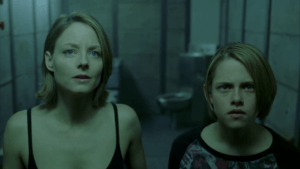 This horror movie from 2002 gave people a whole new way to be terrified of home intruders. In it Jodie Foster plays Meg, a divorcee who moves into an old Brownstone with a quirk: it has a panic room with closed-circuit television monitoring the entire house. Unfortunately, she and her 11-year-old diabetic daughter have to use it immediately as intruders break-in during their very first night there. The panic room does not turn out to be a safe-haven, however, as the criminals will stop at nothing to get what they want – which turns out to be inside the room.
Why it's Worth Watching
Why watch horror movies at all? During scary times it is a little odd to think of watching something scary for fun. However, it can be empowering to face some of your fears in the limited, controllable world of film. Watching Meg take on the horror of a home invasion, compounded by the danger to her daughter, can be cathartic. If she can take on big bad guys with nothing but unpacked boxes and moxie, maybe we can take on a pandemic with fabric masks and handwashing.
Sleepy Hollow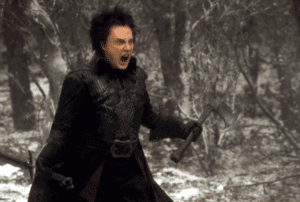 The classic American tale "The Legend of Sleepy Hollow" was adapted into this movie in 1999 by Tim Burton, known for his dark and bizarre style. This version stars Johnny Depp as Ichabod Crane, a New York City constable sent to investigate beheadings in the town of Sleepy Hollow. There he encounters the enchanting Katrina and a host of townspeople terrorized by the murders. Ichabod must confront his own fear and piece together the mystery before it is too late.
Why it's Worth Watching
Winter isn't when we necessarily watch gothic horror, but a bit of a weird aesthetic might be welcome these days. When day after day starts to look the same, stories of fantasy, even dark ones, become more appealing. While Depp is often the craziest in the room, this movie lets him be more of a straight man and instead surrounds him with the macabre. This leaves us with a sense of foreboding in the creepy colonial surroundings and the characters themselves.
What Lies Beneath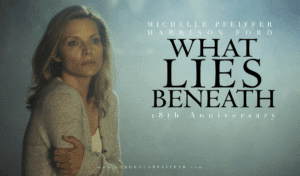 A pair of empty-nesters become involved in a terrifying paranormal mystery in this movie from 2000. Michelle Pheiffer and Harrison Ford are Claire and Norman, a Vermont couple who has just sent their daughter off to school. Pheiffer begins to hear strange voices and see scary images, leading her to investigate the mysterious occurrences. Unfortunately, what she finds hits far too close to home.
Why it's Worth Watching
There are horror films aplenty about teenagers stumbling into their terrible doom. In a twist, this movie uses two older adults for its suspense, notably older adults we know pretty well. Harrison Ford, in particular, is our beloved Solo and Indiana Jones. Seeing him unravel is particularly unsettling, like Jimmy Stewart in "Rear Window." The reality today is pretty darn unsettling too, but at least when watching this movie, you know nothing bad will actually happen to you. Vent few your frustrations with a few old-fashioned scares.
Zero Dark Thirty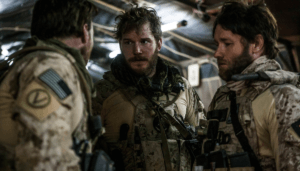 Jessica Chastain stars in this drama about the real-life hunt for Osama Bin Laden. It came out in 2012, one year after Bin Laden was killed. Chastain plays Maya, a CIA analyst who helps investigate the decade-long manhunt for the Al-Qaeda leader. She acts as a liaison to the military personnel that carries out the successful raid. The film is critically acclaimed and gained five Academy Award nominations.
Why it's Worth Watching
We all have an obligation to grapple with our history, both in the distant past and in recent decades. Bin Laden's death was considered a triumph of President Obama's presidential years, but this movie examines the human cost involved in the effort. Particularly controversial is its depictions of the torture used to extract information from the people involved. Bearing in mind that it is fictionalized, this movie still gives an important perspective on historical events that are continuing to unfold.
Girl Interrupted
The 1999 film "Girl, Interrupted" stars Winona Ryder as Susanna, a teen who spends 18 months in a psychiatric hospital in the late 60s. There she encounters other girls dealing with their own rough issues, including Angelina Jolie's rebellious Lisa and Elizabeth Moss's fragile Polly. The movie is based on the popular memoir of the same title.
Why it's Worth Watching
How to deal with your mental health is a question we have always faced but perhaps never so much as right now. What's normal life angst? What requires treatment? What goes so far as to require you to take a break from life? The group of young women in this book-turned-movie is teenagers when shifting cultural mores, making their mental state even more confusing. It is the work of all of us now to try to cope with what life is throwing at us – we might as well do it while watching Susanna's story.
My Hero Academia: Heroes Rising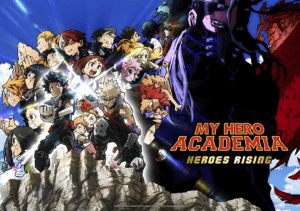 This the second movie featuring characters from the "My Hero Academia" animated series. It came out in the U.S. in February 2020 and featured Izuku Midoriya in his continual attempts to be the best in his school for heroes. In this film, he and his fellow students from Class 1-A must defend an island and its inhabitants from a group of villains.
Why it's Worth Watching
Right before the world shut down, "My Hero Academia: Heroes Rising" was released in U.S. theaters. If you weren't one of the fans to see it right away, you would be happy to see it in Starz's roster. The movie gives you everything you have come to expect from the anime, including plenty of superpowers or "quirks." Here you get a chance to see the heroes engaging in a quest outside of school- making them more plus ultra than ever. Whether or not this is the final movie in the series, it is a must-see for fans of Izuku, his nemesis/classmate Bakugo, and their fellow students.
Friday the 13th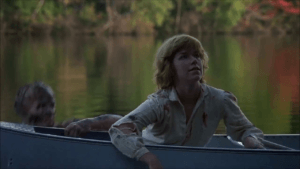 This horror movie series began in 1980 with the original "Friday the 13th," which featured Camp Crystal Lake ready to open after a boy named Jason apparently drowned there the previous year. However, Jason himself is found to be alive and in the many subsequent movies is the cause or inspiration for many more murders.
Why it's Worth Watching
With the sourdough bread-baking portion of quarantine over, some of us may be turning our attention to a new endeavor, like catching up on the pop culture of the past. There are few as pervasive or influential as "Friday the 13th" when it comes to horror franchises. Many scary movies that came afterward used the movie as a template that should be considered required for students of the genre. Who knows, perhaps a little bit of pretend fear will give you an inoculation against the real-life threats around us.
Godzilla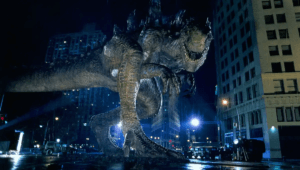 A huge lizard-like monster threatens New York City in this 1998 movie. Based on the long-running Japanese series of movies, Hollywood's first take on the well-known character. It stars Matthew Broderick as Nick, a scientist investigating evidence of the monster's appearance and realizes it was created due to nuclear testing. Along with his reporter girlfriend Audrey, played by Maria Pitillo, Nick must try to figure out how to bring down Godzilla before it can wreak even more havoc and destroy the city.
Why it's Worth Watching
We have a fascination with monster movies. The idea of our huge, busy cities made to seem miniscule is horrifying enough to be fascinating. Of course, they are sometimes brought to a standstill in real life for scary reasons, like COVID. But taking that fear and making it a bit ridiculous is a way to cope. Is this movie the best example of the genre? Not by a long shot. That said, you can sit back and soak up the ridiculousness, maybe even adding your own commentary like "Mystery Science Theater 3000." It beats watching the scary things on the news.
Postcards from the Edge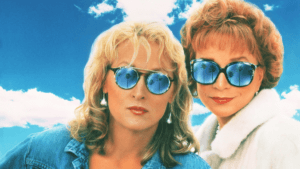 Meryl Streep and Shirley MacLaine star as daughter and mother in this comedy/drama from 1990 based on the novel "Postcards from the Edge" by Carrie Fisher. The plot is loosely based on Fisher's own life, including being an actress and having a famous actress as a mother. Streep plays Suzanne, who is recovering from drug addiction while also trying to start acting again. To do so, she must go back to living with her overbearing actress mother, Doris. As she tries to navigate that relationship, she also pursues love in the form of producer Jack (Dennis Quaid).
Why it's Worth Watching
It's unclear just exactly how much of "Postcards from the Edge" is actually autobiographical but many of the details mimic Fisher's life, including drug addiction. However much of it is based on fact, Fisher's fans will certainly want to watch to understand her mindset. Since her tragic death in 2016, we have been without her signature insight and acerbic remarks. This movie lets you feel like you are with her just a little bit more.
Me, Myself, and Irene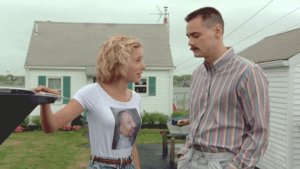 Jim Carrey is a police officer with two personalities in this 2000 comedy. People in his life have always taken advantage of his first personality, Charlie, leading him to repress his anger. When provoked, he becomes the aggressive and rude Hank. Charlie encounters Irene, played by Renee Zellweger, who is entangled with both the law and her mob ex-boyfriend. Together they have a madcap adventure as they flee the bad guys and attempt to overcome Hank.
Why it's Worth Watching
This movie comes right in the prime era of Jim Carrey when he was often portraying such a tight-wound guy who suddenly bursts out of his shell. The same happened in 1994's "The Mask" due to a magical mask and in 1998's "The Truman Show" when he had to escape an artificial world. This version is different, however, because he is portraying someone with an actual mental disorder, and as such, it grants the jokes a bit more of a sense of the taboo. Bearing in mind that actual people do suffer from similar disorders, you can still appreciate the sheer silliness of it all and cheer as Charlie comes into his own.
Mr. Mom
A 1983 comedy, this film stars Teri Garr as Caroline, a woman re-entering the workforce, and Michael Keaton as her husband Jack who stays home to watch the kids. Many antics ensue as Jack feebly attempts to take over Caroline's duties around the house. She, meanwhile, deals with the stresses of workplace harassment. Eventually, Jack finds his footing and the two must decide the best way to share roles in their household.
Why it's Worth Watching
If anything, watch this as an archaeological interest. Back in the 80s, a man changing diapers and doing household chores was hilarious. Now, thankfully, stay-at-home dads are for the most part a much more common and accepted phenomenon. However, that isn't the case everywhere and things are still hard for parents in unusual roles. "Mr. Mom" will show you how it was and what we should try to avoid. Also drying a baby's bottom with a hand dryer is in fact funny – and probably a useful parenting tip, too.
The Amazing Spider-Man (2012)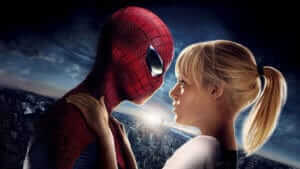 After Tobey Maguire but before Tom Holland, there was Andrew Garfield. In this 2012 film, Spider-Man's origin story is told once again, complete with slick effects and all the catharsis of seeing an angst-ridden teen given superpowers. Uncle Ben is there as well as Aunt Mae, played notably by Sally Field. The villain he faces this time is the reptilian lizard. This iteration of Spider-man got one sequel before the franchise spun off to Disney.
Why it's Worth Watching
Just how many times can we watch Peter Parker get bitten by a spider, be surprised by his powers, and finally take to heart that with great power comes great responsibility? Well apparently our appetite for his origin story is never ending. This SpiderMan came about soon after Sam Raimi's SpiderMan trilogy starring Tobey Maguire. Modern audiences are probably more familiar with the Disney versions from the Marvel Cinematic Universe starring Tom Holland. Do we need Andrew Garfield in there too? Well, why not. If there's anything we learned from "Spider-man: Into the Spider-verse," endless variation on a theme can be endlessly entertaining.
Need More Information?
If this article didn't answer your specific question, head over to our Home Page! It will guide you to affordable internet providers, streaming services to meet your needs, information on antennas, and many more tools and resources to help you save money on TV and Internet access.
For the latest news tips and tricks on cutting the cord and other tech topics be sure to follow our Google News Feed, like our Facebook Page and Follow Us on Twitter.
Join Millions of Cord Cutters
*
Disclosure: Grounded Reason is supported by a small commission for purchases made through some product links on this website. We do not accept compensation from companies attempting to sway our review of products.