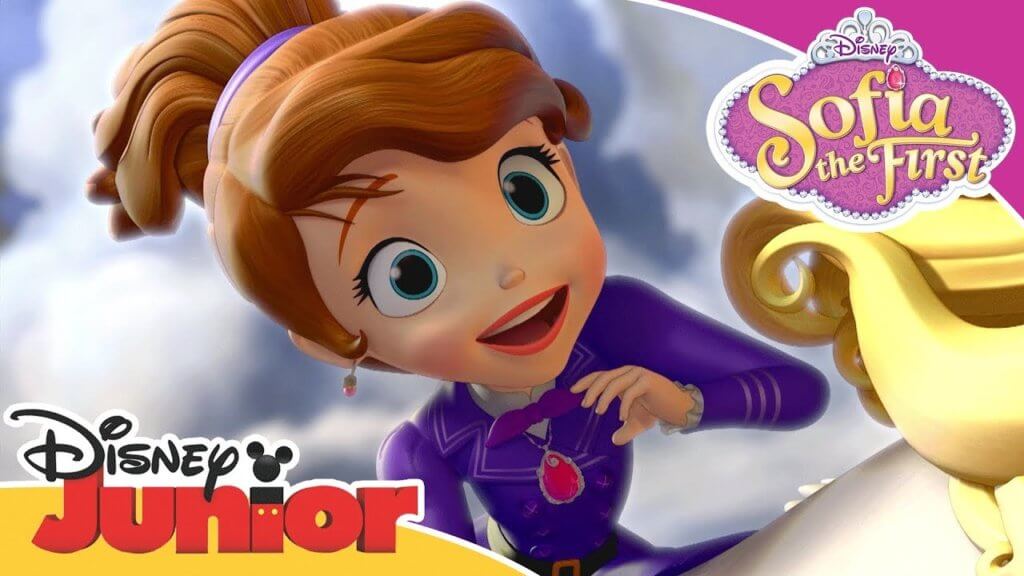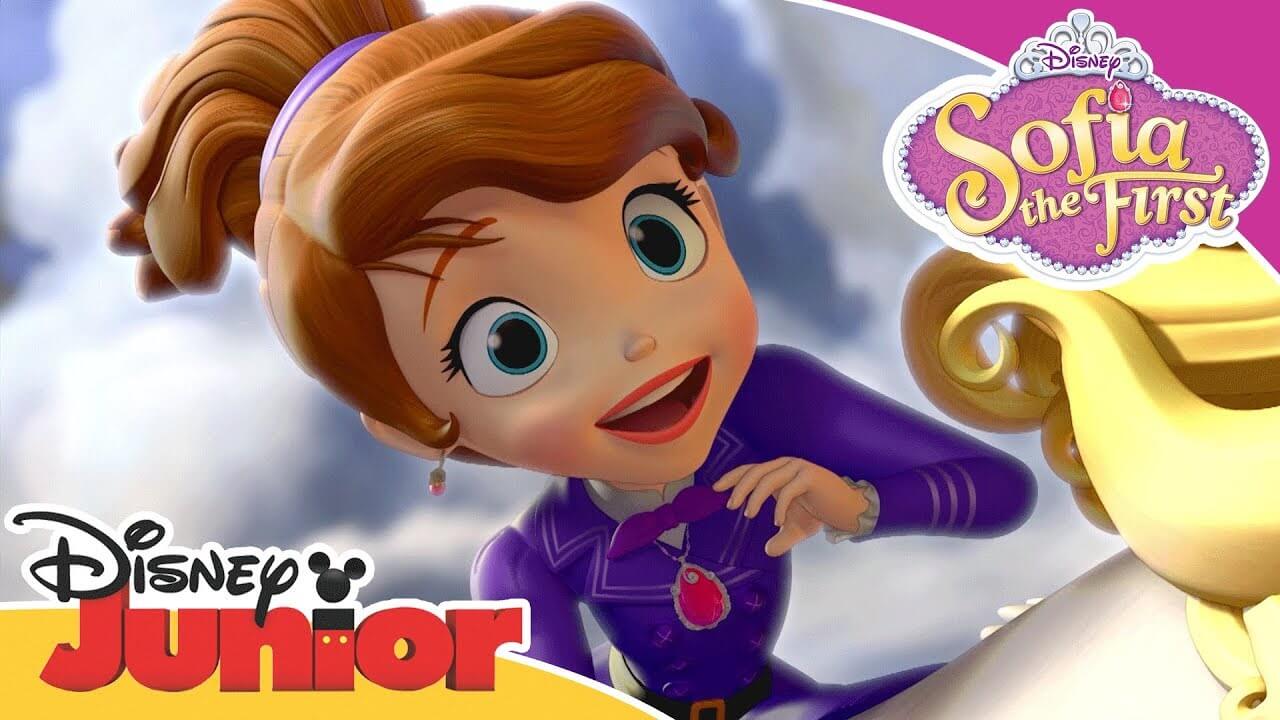 The reign of the princess isn't what it used to be. Although the likes of Cinderella, Ariel, and Snow White might still be appealing to kids, parents now are taking a more critical look at these characters' feminism (or lack thereof.)
How, then, could Disney appeal to those that love both womanly spunk but also glittery dresses? Enter Sofia the First, who in 2012 became Disney's first child princess to be featured in her own series. She had the big poofy purple dresses, talking animal sidekicks, and enchanted jewelry – but she also had adventures galore.
Anyone concerned about Sofia being too superficial could enjoy watching her subvert gender norms in elegant princess pant suits, like when she fought to race her pegasus alongside the boys (and sang about it, to boot.) And while her back story is typical rags-to-riches stuff, in which her mom marries a king so she becomes a princess, the writers are careful not to disparage her working class roots. She says at the beginning of every episode she was a "girl in village doing alright, then I became a princess overnight."
Throughout it all, classic princesses like Mulan and Rapunzel make cameos, but largely to help Sofia realize her own strength in achieving a goal. Learning to navigate the royal world becomes the backdrop for lessons about friendship, family, and standing up for what's right.
"Sofia the First" ran for four seasons, ending in September 2018 but carrying on in the hearts and on the screens of her many admirers. To be sure, part of that appeal was the potential to dress up in those aforementioned outfits (we still have a tiny sparkly play dress around my house somewhere.) However, Sofia had a bit of a superhero vibe too. Her necklace (or the "Amulet of Avalor)", given to her by her stepfather as a welcome gift, endows her with a bevy of magical powers. She can talk to animals, become a mermaid, shrink to the size of fairy, etc., whatever is needed for the story (and the wish fulfillment of its young audience.)
Throughout its four seasons, the show managed to go off on wild tangents to keep things fresh. Who could have foreseen that another princess was actually stuck inside the amulet – a princess revealed to be none other than Elena of Avalor, hero of another Disney show?! (I have to admit that blew my mind a little.) You never knew where Sofia would go next, boldly marching into so many adventures that you wondered if her parents ever stopped to wonder where she was all the time.
Sofia's never-ending quests to lands far away require complicated flow charts to understand, but in general every story supports the idea that she's independent and fierce – and a princess you can support without trading in your Women's March merch.
That said, there's a bit of an odd vibe in the Amulet, which rewards its wearer with powers when they make morally good decisions and punishes them with curses when they don't. Relying on jewelry for moral absolutism is a strange motif.
In any case, thanks to modern streaming services, we can catch up with Sofia (and learn life lessons from her necklace) any time we want, even without cable.
Where to Watch 'Sofia The First' Online
Since the show has stopped airing, Netflix is the easiest way to watch Sofia's adventures. All four seasons are available to stream for the cost of $8.99-$15.99/month.
If you just want to try the show out, a few episodes are available on the Disney Now web site and app, half of which you can watch without a log-in.
Buying Episodes or Seasons
You can buy individual episodes or whole seasons of "Sofia the First" on a few different platforms. On Amazon and Itunes, regular episodes for $2.99 each or $19.99 per season in HD. Longer special episodes cost a bit more, with the first episode "Once Upon a Princess" at $4.99 and the "Floating Palace" episode at $3.99.
YouTube and Google Play have the same prices but also give the option of purchasing in SD for $1.99/episode or $14.99/season.
Need More Information?
If this article didn't answer your specific question, head over to our Home Page! It will guide you to affordable internet providers, streaming services to meet your needs, information on antennas, and many more tools and resources to help you save money on TV and Internet access.
For tips and tricks on cutting the cord and other tech topics be sure to join our Facebook Page and Follow Us on Twitter.
Join Millions of Cord Cutters
*
Disclosure: Grounded Reason is supported by a small commission for purchases made through some product links on this website. We do not accept compensation from companies attempting to sway our review of products.