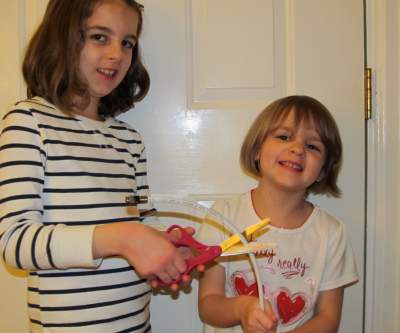 Everybody knows there are financial benefits realized when cutting the cable cord. However, there are certain perks one doesn't realize until they drop their cable subscription for a Mohu Leaf and a Roku.  This is especially true of one unexpected benefit my kids are reaping due to living a life without cable; Watching less advertising.
I'm the father of two girls, and that can adjust your perspective on how women are portrayed by the media in our culture. I've always considered myself a somewhat progressive guy when it comes to women's issues.
I don't think feminist is a negative word, and I consider myself one. I know what the Bechdel test is. I even took a Women's Study course in college, and enjoyed it. None of that prepared me to sit down and watch TV with my daughters.

Is It Always This Awful for a Girl to Watch TV?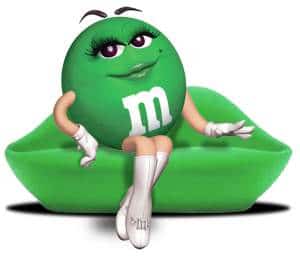 I'm not naïve. I fully understood the state of media in our country before I had kids. I understood that sex sells, even if it's in the form of an anthropomorphic green M&M.   I've seen the countless GoDaddy commercials objectifying women because . . . web servers.  And it's not as if I've never seen a beer commercial before.
However, I didn't grasp how numb I've become, until one of those commercials came on while my little girl sat next to me. There were three commercials in a row where a woman was either being stared at by everyone as she walked down the street or  a woman nagging her man on how to live his life. I looked at my wife and asked,  "Is it always this obviously awful for a girl to watch television?"
With sexism being beamed into our eyeholes daily, many of us have become desensitized. If we are to believe marketing departments, there are only two types of women in the world.
First, there are the silent objects that need to be drooled over and ogled. Then, there are the demanding and controlling creatures that exist solely to crush men's souls.  Wait!  I forgot the ones that solely exist to consume jewelry. (Every kiss begins with . . . our companies scheme to make you feel that the love your partner has for you is proportional to the money spent on our hideous "Open Hearts Collection.")
For those that think I'm overreacting, I point you to this recent study on the long term effects of gender stereotypes. The study suggests that teacher gender bias toward children during elementary school can have an impact on that person's future earnings and career choices.
We all know the world depicted on TV ads is a fantasy, but it can't be healthy to raise our girls (or boys for that matter) watching women being portrayed this way on a daily basis. Furthermore, it's next to impossible to teach our children equality between the sexes against the backdrop of a naked Charlotte McKinney hocking burgers for Carl's Jr.
Have Kids Watch Less TV Ads
As long as the money keeps rolling in, the marketing plan will be viewed as a success. Since these ads play to the cave men deep in our brains I don't envision a change any time soon.  Fortunately cutting the cord has offered some relief.
The majority of the shows my kids watch are on Netflix, which means there are no commercials. There are a few shows we watch on Hulu, but there are considerably less adds than we encountered with cable TV networks.
Ultimately, the less sexism our kids encounter, the better off they'll be. This just adds to the reasons to cut the cord. Our girls won't be subject to as much self-esteem wrecking advertising, and our boys won't get the wrong idea of what it means to be a man.
Need More Information?
If this article didn't answer your specific question, head over to our Home Page! It will guide you to affordable internet providers, streaming services to meet your needs, information on antennas, and many more tools and resources to help you save money on TV and Internet access.
For the latest news tips and tricks on cutting the cord and other tech topics be sure to follow our Google News Feed, like our Facebook Page and Follow Us on Twitter.
Join Millions of Cord Cutters
*
Disclosure: Grounded Reason is supported by a small commission for purchases made through product links on this website. We do not accept compensation from companies attempting to sway our review of products.