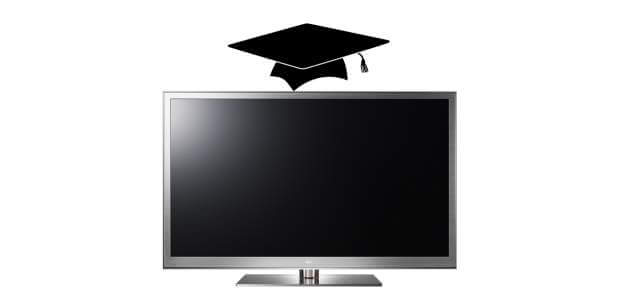 The word is getting out about how easy and affordable it is to enjoy TV without cable. While there are a number of articles and guides on which streaming device and subscriptions to buy to replace your monthly cable bill, there is much less information on what kind of TV you need.
I've encountered numerous people that assume a smart TV is required to cut the cord. That isn't necessarily the case. In this article, I'll cover why you don't need a smart TV and the details on what kind of TV is required to cut the cord.
You Don't Need a Smart TV to Cut the Cord?
No, you don't need a smart TV.  In fact, I advise against it.  Smart TV's are TVs that connect to the internet and have software built in that allows the use of apps for streaming content from the internet. So why wouldn't you want that?
Well, the software and interface are designed and built by TV manufactures like LG, RCA, and Sony. While those companies produce fantastic televisions, their streaming software is generally terrible.

Even if you find a decent one, at the rate streaming technology moves the "smart parts" of the TV will be obsolete in a few years.  I tend to keep my TVs much longer than that.  So what do you do?
I recommend picking up a streaming media player.  They are typically always priced under $100, and they are made by companies that have put maximum effort into designing a quality streaming device.
As for the TV, you can either buy one that isn't "smart" or buy an affordable smart one with a quality picture and just ignore the "smart parts." The important part is the HDMI connection as it's the standard for getting a picture onto the TV from an external device.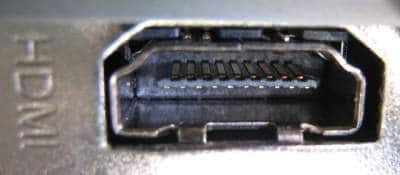 To cut the cord you just need to be able to stream video and/or capture over the air TV.  You don't need a smart TV to watch Netflix, Hulu, or any internet streaming service. And the TV simply needs to capture digital signals to watch local broadcast channels.
Digital Broadcast Signals
While it's possible to cut the cord without a TV antenna, I recommend and antenna to capture over the air TV signals. This will provide access to ABC, CBS, NBC, FOX, CW, PBS and numerous other stations through local broadcast signals.
These signals are in digital high definition and have a higher quality HDTV picture than what you are accustomed to with cable or satellite TV. However, in order for a television to interpret the digital signal, it must have a digital tuner.
Thankfully, laws were put in place to ease the transition to digital television in the United States. Therefore, any devices that receive over the air signals were required to have digital tuners as of March 1st, 2007. So if you're television was manufactured after that date you should be set to receive signals from an antenna.
To be certain, inspect the back of your TV.  There should be some indication of it being able to receive a digital signal.  Look for labeling that says  "Digital Tuner Built-In,"  "DTV, " "Integrated Digital Tuner," "HDTV," "ATSC," or , "Digital Receiver."  You can also check your owners manual, or look up the specifications online by searching for the TVs make and model.
Don't confuse this with the antenna.  The tuner is required to be digital.  There are no "digital antennas."  You can use one of those ugly erector sets that used to be on everyone's roof, or you can opt for a stylish antenna if it's being placed indoors. If you have an antenna handy it can also be used to see if the TV is digital ready. Connect it to the antenna port on the TV.  If the TV has a digital Tuner then local stations should come in.
If your television doesn't have a digital tuner, then you have two options. Either upgrade your television or purchase a digital tuner for your television. If you decide to upgrade the only real requirement is an HDMI port which is standard on every TV I've encountered lately.
Bottom Line
Ensure your TV has a digital tuner. It can be built in or external.
Your TV doesn't need to be smart. I find smart TVs to be relatively stupid compared to streaming media players.
HDMI connections make life easier. Otherwise, you may need to buy a digital converter box to work with modern streaming devices.
Need More Information?
If this article didn't answer your specific question, head over to our Home Page! It will guide you to affordable internet providers, streaming services to meet your needs, information on antennas, and many more tools and resources to help you save money on TV and Internet access.
For the latest news tips and tricks on cutting the cord and other tech topics be sure to follow our Google News Feed, like our Facebook Page and Follow Us on Twitter.
Join Millions of Cord Cutters
*
Disclosure: Grounded Reason is supported by a small commission for purchases made through product links on this website. We do not accept compensation from companies attempting to sway our review of products.