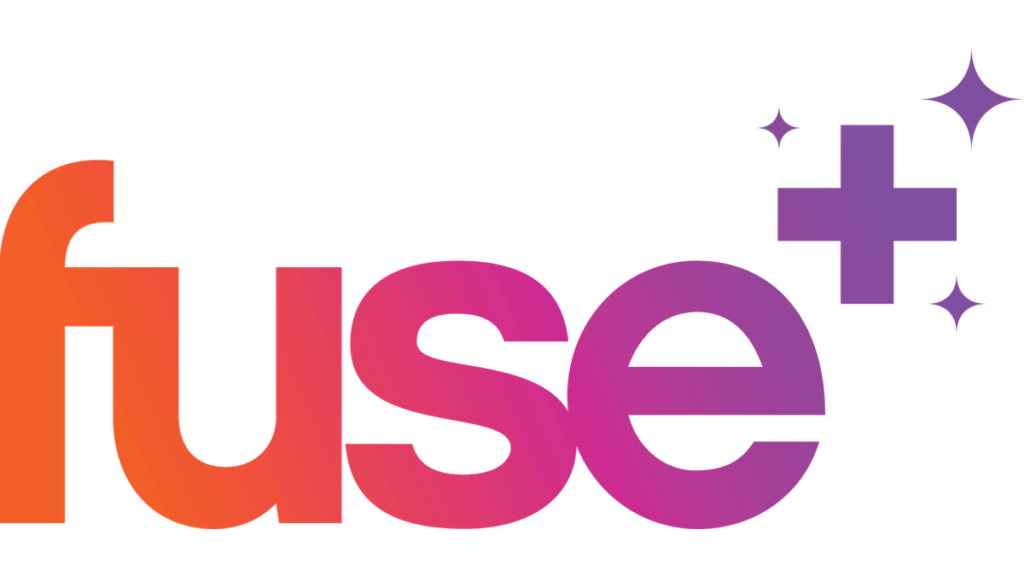 Fuse+ launched on September 13, 2021. The new streaming services isn't just what's on the Fuse channel, but a whole new platform dedicated to empowering and inspiring a multicultural, millennial audience with extensive original programming, as well as access to all of the Fuse Media brands.
Before I detail the Fuse+ streaming service, let's cover the basics of this on-demand streaming service.
How much is Fuse+? – Fuse+ has limited ads and costs $1.99 per month or a discounted $99.99 annually. Both Plans offer a 7-day free trial. There is also a free tier that allows limited access to select series and content from other Fuse Media brands.
What Does Fuse+ Include? – Fuse+ includes original content you will only find on Fuse+, as well as all Fuse Media originals as they premiere on the company's channels and the entire library of Fuse programming on demand.
How Can I Watch Fuse+? – The Fuse+ app is available to watch on Android and iOS smart devices, as well as through Amazon Fire TV, Apple TV, and Roku. Unlike the Fuse.tv channel, however, it does not currently seem to support web browser-based streaming.
Read on to learn more.
What Is Fuse+
Fuse+ is a new streaming video-on-demand subscription platform dedicated to serving a multicultural, millenial audience, and expanding on the programming of its flagship Fuse channel. The service combines new exclusive original programming with traditional linear date-and-time viewing from the Fuse channel, as well as an on-demand library of the company's entire library of shows. In addition, viewers can also access programs from Fuse Media's other brands on both the monthly and free tiers, including:
Fuse Backstage (music)
Fuse Beat (Black and hip-hop culture)
Fuse Sweat (retro home fitness)
At launch, Fuse+ will feature 500 hours of original programming, from original content and all of the current content from the Fuse channel, to a lineup of exclusive independent films and documentaries.
How Much Is Fuse+
Fuse+ (Pronounced "Fuse Plus") costs subscribers $1.99 per month, or $99.99 annually, and both plans are supported with limited ads. Both Plans offer a 7-day free trial. There is also a free tier that allows access to select series with ads and content from other Fuse Media brands.
Fuse+ can also be accessed with the TV Everywhere authentication included with cable or satellite services.
How To Watch Fuse+ on Your TV
The Fuse+ app works on the following devices.
Android and iOS mobile devices
Amazon Fire TV
Apple TV
Roku
If you want to watch Fuse+ on your television, you will need a streaming device like a Roku, Apple TV, or Fire TV. We recommend the Roku Streaming Stick. To watch Fuse+ on your TV with a Roku or other streaming devices, follow these steps:
Sign up for Fuse+
Download the Fuse+ app from the Channel Store on your device.
Open the Fuse+ app and sign in with the Fuse+ username and password you signed up with
start watching Fuse+
Please note: As of this posting, while using the app for viewing after sign up is fine, there have been some technical challenges accessing user accounts online and through the app. The current issue makes it difficult to change, update, or cancel payments or accounts after signing up. We will update this when the issue is resolved or addressed by customer service.
Original Shows on Fuse+
In addition to the exclusive new content on Fuse+, Fuse Media has announced a new partnership with Afro-Latina global star, musician, entrepreneur, author, and activist Amara La Negra. The partnership will kick off with the new series, Don't Cancel Me With Amara La Negra, premiering on December 1 on both Fuse+ and the Fuse Channel. The series follows La Negra as she ventures into the streets of Miami to have honest, in-person conversations about honest, often taboo topics, including immigration, colorism, body image, LGBTQIA+ rights, and more.
In addition to La Negra's show, Fuse+ will launch with more than 500 hours of original programming, including (Show Descriptions from Fuse Media):
Series
QShine True (original series, premieres on September 14) – Extended episodes of this Critic's Choice Real TV and Imagen nominee, in which mentors and role models help a non-binary or trans person explore their inner identity and passions. In addition to additional bonus footage in each episode, a never-before-seen reunion show will also be available.
Made From Scratch (original series, season 3 premieres on September 15) – The "not-really-a-cooking-show" that goes beyond the recipe to serve up a candid look into the lives of our favorite artists as they prepare their most-loved childhood dishes with the family who knows them best.
Sex Sells (original series, every episode premieres on Fuse+ on September 21) – Celebrates sex-focused businesses from a female perspective while helping to normalize the topic of sex – especially female sexuality.
The Canvas: Los Angeles (new original series, premieres on October 6) – An intimate look into the unconventional journeys of some of Los Angeles' most enigmatic visual artists making their mark today.
Like a Girl (new original series, premieres 2022) – Denise Jones is a dynamo. Since the age of 8 or 9, she's been kicking the asses of over-confident boys on-and-off the pitch. And, as an adult, she's been a vocal leader in the fight for gender equality in sports. Now, in Like a Girl, Denise will bring the fight for gender equality to life via a multigenerational interview and competition series. Every episode, Denise will spend a day with a talented young, female athlete, including training and competing with some of the biggest athletes on the planet.
Films
Fuse Films: The MisEducation of Bindu (premieres on October 12) – follows a bullied Indian teen who forges her mother's signature to test out of high school. When she discovers she must pay a test fee by the 7th period, she is left with no choice but to turn to the students she desperately wants to leave. Directed by Prarthana Mohan, The MisEducation of Bindu stars Megan Suri, Gordon Winarick, and David Arquette. The Duplass Brothers serve as executive producers.
Fuse Films: Sam & Mattie Make a Zombie Movie (premieres October 26) – Two best friends with Down syndrome rally an entire town to help them make a zombie film. With appearances from the documentary's executive producer Peter Farrelly (There's Something About Mary, Dumb and Dumber), Conan O'Brien and DJ Pauly D (MTV's Jersey Shore).
Fuse Films: Unsound (premieres February 2022) – A musician's romantic spark is ignited by a deaf, emerging trans man as they work together to save his community nightclub for the deaf. Starring Reece Noi (Game of Thrones), Yiana Pandelis, Paula Duncan, Todd McKenney and Christine Anu.
Documentaries
Fuse Docs: The All-Americans (premieres on November 23) – Home to the nation's largest Latinx immigrant population, East Los Angeles sits squarely in the crossfire of debate about American identity. Yet every November, this community comes together for a distinctly American event, one of the country's fiercest high school football rivalry games: The East L.A. Classic. The All-Americans follows four students seeking glory on the field, while grappling with personal obstacles and striving to make sense of their community's place in today's America. Executive Produced by Becky G.
Fuse Docs: Inherent Good (premieres on December 14) – As an urgent response to swelling economic anxiety and wealth inequality in America, comedian Trae Crowder takes us on a journey to the South to explore a transformative idea of giving free cash to every citizen – no strings attached.
Fuse Docs: The Third Strike (premieres on January 18, 2022) – Attorney MiAngel Cody leads a small – but mighty – team of women fighting to free people sentenced to life in prison for drugs and to end the brutal "Three Strikes" drug law that put them there.
Need More Information?
If this article didn't answer your specific question, head over to our Home Page! It will guide you to affordable internet providers, streaming services to meet your needs, information on antennas, and many more tools and resources to help you save money on TV and Internet access.
For the latest news tips and tricks on cutting the cord and other tech topics be sure to follow our Google News Feed, like our Facebook Page and Follow Us on Twitter.
Join Millions of Cord Cutters
*
Disclosure: Grounded Reason is supported by a small commission for purchases made through product links on this website. We do not accept compensation from companies attempting to sway our review of products.