Dennis is the editor in chief at Grounded Reason. Before writing about using technology to save you money he spent 20 years working in the tech sector as a sysadmin, an analyst, and an enterprise architect.

Latest posts by Dennis Restauro (see all)
This post is a sponsored opportunity from Verizon Fios. However, all content and opinions expressed here are my own.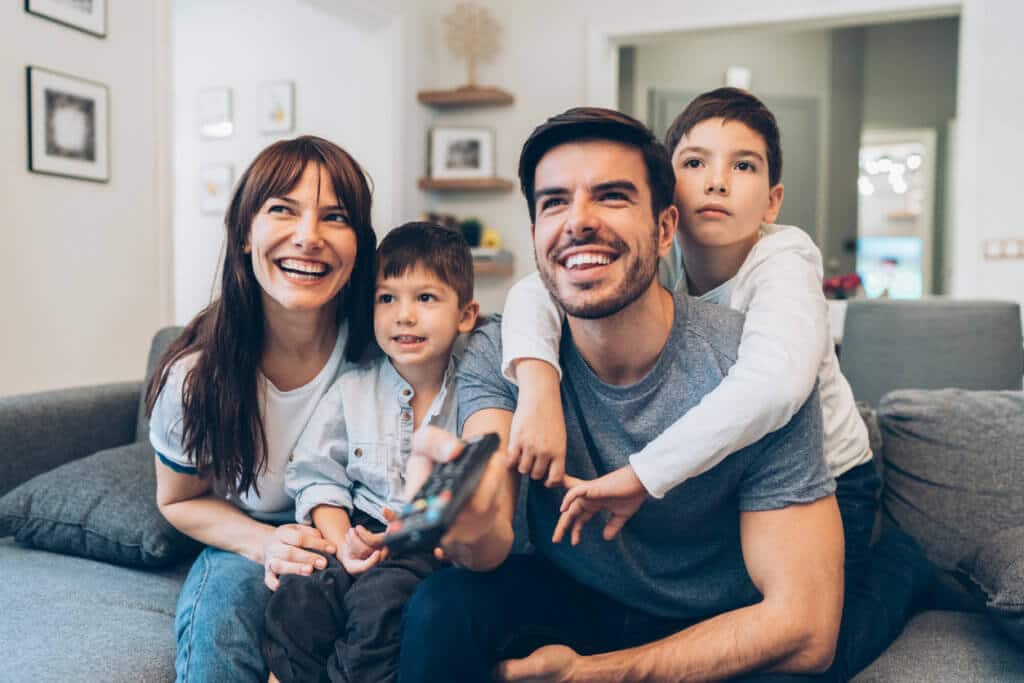 We all know how important fast and reliable internet service is when cutting the cord. Currently, Fios is running a promotion to provide its dependable and speedy internet access while providing a little bonus from Visa®.
Right now, when you subscribe to Verizon's Fios 100/100 Mbps Internet for $39.99 per month*, you can get a $50 Visa® Prepaid Card. This offer includes the following
Internet access with 100 Mbps download speed, and 100 Mbps upload speed
$50 Visa® Prepaid Card
Up to a $500 credit to help cover your early termination fee if you are stuck in a contract with another provider.
Save on the standard setup charged when ordering online.
I've been using Fios for the last 10 years, and it's incredibly reliable. For a cord cutter like me, it's critical to have fast reliable internet service to meet all my video streaming needs.
Other Fios Internet Offers
This is your last chance to get a free Samsung Chromebook 3 or $200 credit toward select Samsung tech when signing up for Verizon's Fios Gigabit Connection (deal expires 8/28)
As if Fios Gigabit Connection wasn't already a great deal, here is a list of everything you receive with this offer:
Internet access with up to 940 Mbps download speed and 880 Mbps upload speed
Your choice of either a Samsung Chromebook 3 11.6" (4GB RAM, 1.6 GHz processor) or $200 credit toward select Samsung tech.
Free router rental for 3 years
A 3-year price guarantee
Up to a $500 credit to help cover your early termination fee if you are stuck in a contract with another provider.
The $99 standard setup charged is waived when ordering online
With Fios Gigabit Connection, you can simultaneously stream select TV shows or movies in 4K resolution with HDR on your 4K enabled device and still have plenty of bandwidth left for other online activities.
Of course, you can always check for other amazing offers from Fios on Verizon Fios' website.
Fios Not Available Near You
Is Fios not available in your area? Don't worry. Verizon has been rolling out its Verizon Home 5G fixed wireless home internet in select cities.
Verizon 5G Home offers around 300 Mbps of wireless internet in your home. Right now, you can get your first 3 months of Verizon 5G home for Free!
After the free trial, the cost is $50 per month if you have a qualifying Verizon Wireless plan. Those without qualifying Verizon Wireless Plan pay $70 per month. This amazing deal provides the following "extras."
3 months of Verizon 5G Home Free
Your choice of Apple TV or Chromecast
1 month of YouTube TV for free! Then it's just $49.99/mo unless you cancel.
All hardware upgrades free for the first year
Residents in parts of Houston, Sacramento, Los Angeles, and Indianapolis can currently order the service, and Verizon will expand its 5G Home markets in the second half of 2019.
You can check if the service is available in your area. Remember, sign up now and get your first 3 months free.
* with Auto-Pay for 1 yr. plus taxes, equipment charges and other fees
Need More Information?
If this article didn't answer your specific question, head over to our Home Page! It's designed as a guide to our most important articles to help you ditch pay TV.
For tips and tricks on cutting the cord and other tech topics be sure to join our Facebook Page and follow us on Twitter @Grounded Reason.
Grounded Reason Top Deals of The Month
When you subscribe to Verizon Fios Gigabit Internet you get a $100 Visa® Prepaid Card, your first month of YouTube TV covered, and an entire year of Disney+ on Verizon!!! Check out this Amazing Offer!
With 58 live channels and a cloud DVR for just $20 per month, Philo TV is one of the best deals you 'll find online. Try a Free Trial to Philo Now! No credit card required!
Join Millions of Cord Cutters
Disclosure: Grounded Reason is supported by a small commission for purchases made through some product links on this website. We do not accept compensation from companies attempting to sway our review of products.