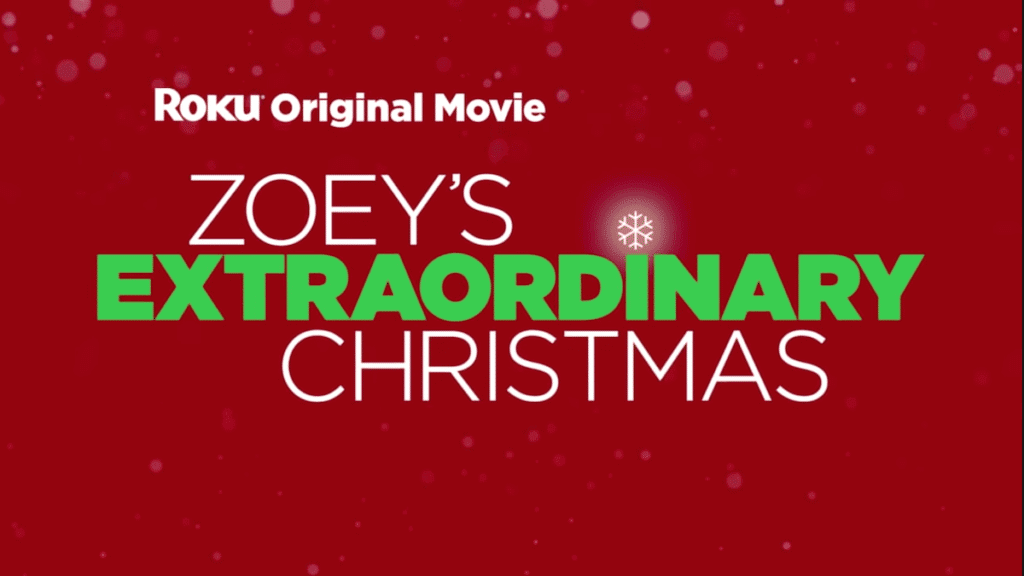 Hold on, Zoey fans, the gang is back! Wednesday, December 1, catch Zoey's Extraordinary Christmas, an exclusive new Roku Original Movie streaming on the Roku Channel. Picking up with where the story of the second (and at that time final) season of Zoey's Extraordinary Playlist left off, the holiday special brings back the entire cast for a song-tacular movie event. Fans have their fingers crossed that a successful holiday film could lead to a revival of the series on the Roku Channel. Haven't watched Zoey's Extraordinary Playlist yet? Read on for how to catch up on seasons 1 and 2 and how to watch the holiday movie without cable.
When Does Zoey's Extraordinary Christmas Premiere: Wednesday, December 1
Where Can You Watch Zoey's Extraordinary Christmas: Roku Channel
Where Can You Watch Past Seasons of Zoey's Extraordinary Playlist: Roku Channel
Where You Can Watch Zoey's Extraordinary Christmas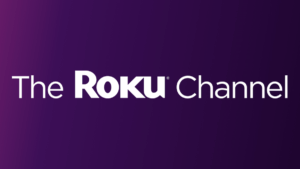 Zoey's Extraordinary Christmas will be available exclusively on the Roku Channel streaming service. Roku Channel is a free, ad-supported streaming channel, which offers TV, movies, and news to anyone with a Roku account. All you need to do is sign up with an email address. After free registration, you can watch The Roku Channel on almost any device. A wide selection of on-demand and live content is available at no extra cost.
The Roku Channel is a free service available via apps for iOs, Android, and Roku devices; Amazon Fire and Samsung Smart TV. For more information on this streaming service, check out our review of Roku Channel.
Where to Watch Past Seasons of Zoey's Extraordinary Playlist
Seasons 1 and 2 of Zoey's Extraordinary Playlistare available on Roku Channel and Peacock TV.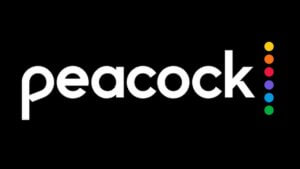 The first two seasons can also be found on the Peacock app. Peacock as part of its Premium plans. The most affordable Peacock plan where you can watch Halloween Kills costs $4.99 per month, but you can cancel at any time. You watch Halloween Kills on Peacock by signing up here on or after October 15th.
Peacock is the over-the-top streaming service from NBCUniversal, with video-on-demand and some live events. In addition to TV shows and movies from the NBC and Universal libraries, plenty of third-party content is available from Lionsgate, Starz, Warner Bros, A&E Networks, ViacomCBS, Paramount, Cinedigm, and more. The service has free, premium, and ad-free options.
About Zoey's Extraordinary Playlist
Zoey's Extraordinary Playlist was a beloved but short-lived (two seasons) show that ran on NBC. The plot focuses on Zoey, a talented but closed-off computer programmer who, through a freak MRI/earthquake event, can hear the innermost feelings of people around her as expressed in song and is bound to help resolve their issues once she hears them. Despite the somewhat silly premise and a classic ongoing love triangle, the series hit a deep heart chord, mainly because it balances comedy and music with empathy and some heavy themes centered on family, death, and grief. In addition, it has a stellar cast of both seasoned screen performers and powerhouse singers, and everyone sings on this show.
However, despite a strange cult fan following, the show was canceled after season 2. The second season was solid and went on to receive four Emmy Award nominations (winning one for choreography in its first season). Season two also garnered acting awards from the Hollywood Critics Association for star Jane Levy and supporting actor Mary Steenburgen, who plays Zoey's mother.
Zoey's Extraordinary Playlist stars Jane Levy (Shameless, Castle Rock) as Zoey; Alex Newell (Glee, Broadway's Once On This Island) as her fabulous neighbor and confident Mo; Skyler Astin (Crazy Ex-Girlfriend) and John Clarence Stewart (Luke Cage) as her coworkers and love interests; Mary Steenburgen as Zoey's mother and Peter Gallagher as her father who, in season one, is dying from a degenerative disease that inhibits ability to move or communicate with his family; as well as Andrew Leeds, Alice Lee, Michael Thomas Grant, Kapil Talwalker, and David St. Louis. Lauren Graham (Gilmore Girls) appears as a regular in season 1 and Broadway veteran Bernadette Peters in season 2.
Now, the Roku Original Movie Zoey's Extraordinary Christmas reunites the entire cast of Zoey's Extraordinary Playlist, picking up with the story after the end of season 2. The special was written to continue the story (music and all) that creator Austing Winsberg intended to tell had the show continued to a third season. It is hoped by fans that should the holiday film succeed, Roku may consider picking the show up for another full season.