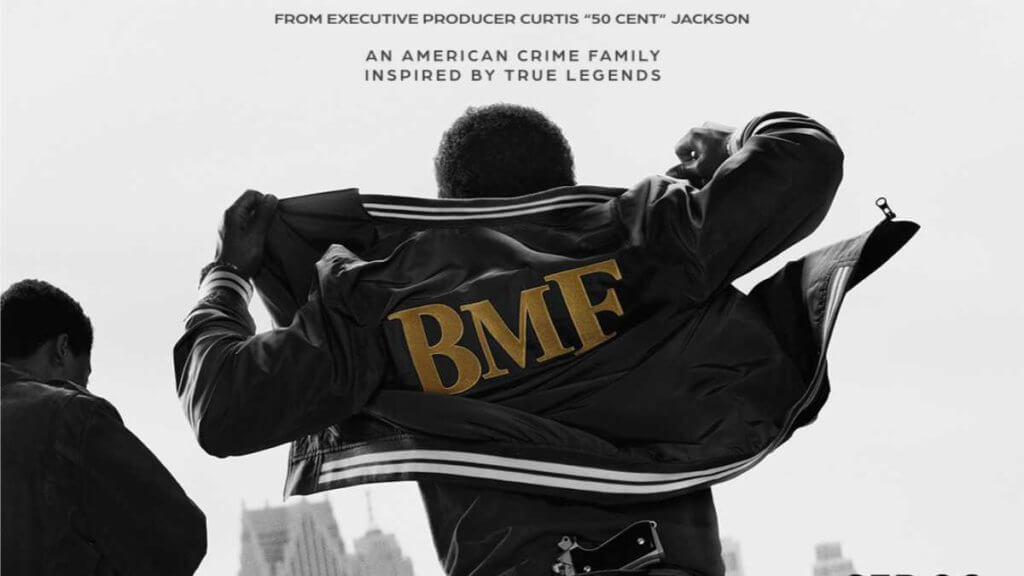 On Sunday, September 26, at 9 p.m. ET, the new series BMF premieres on Starz. Based on the exploits of real-life Detroit brothers Demetrius and Terry Flenory, BMF tells the story of how they become involved in a multi-state drug and money laundering organization. Read on to learn how to watch BMF on Starz.
When BMF Airs: 9 pm ET on Sundays
TV Network: Starz
Best Way to Stream Live: Anyone can watch using this special offer to Starz
How To Watch BMF
BMF airs on Starz, but you don't need cable to watch. You can sign up for Starz directly and watch BMF on your TV with just about any streaming device. Right now, there is a special offer to give you Starz for $2.99 per month for three months.
The Starz App is supported on Roku, Apple TV, Amazon Fire TV, Android TV devices, and modern web browsers. You can also use the Starz App on iOS and Android tablets and phones.
Once you sign up, you can watch BMF on your TV by activating Starz on your device by following the instructions below on most streaming devices:
Sign in to your Roku or other streaming device.
Launch the Starz app/channel. (If the App isn't in your menu, simply download it from the appropriate app store on your device)
Sign in to the Starz app with the email address and password you used when signing up for Starz. You will see an activation code.
Then, go to activate.starz.com
Enter the activation code on the Roku TV screen in the provided box.
You can also sign up for Starz directly through Philo, Hulu, Sling TV, DIRECTV STREAM.
What Is BMF About
Inspired by a true story, BMF is about two brothers, Demetrius "Big Meech" Flenory (Demetrius Flenory, Jr.) and Terry "Southwest T" Flenory (Da'Vinchi), who built up one of the most prominent drug trafficking organizations in the U.S., known as "Black Mafia Family," or BMF. Set in the inner-city streets of southwest Detroit in the late 1980s, the series explores their lives, families, and relationship with the community, highlighting their traditional family upbringing. Despite the urging of their parents and pastor to pursue formal educations, the two instead turn to crime to pull themselves up from poverty, causing tension between their blood and criminal families.