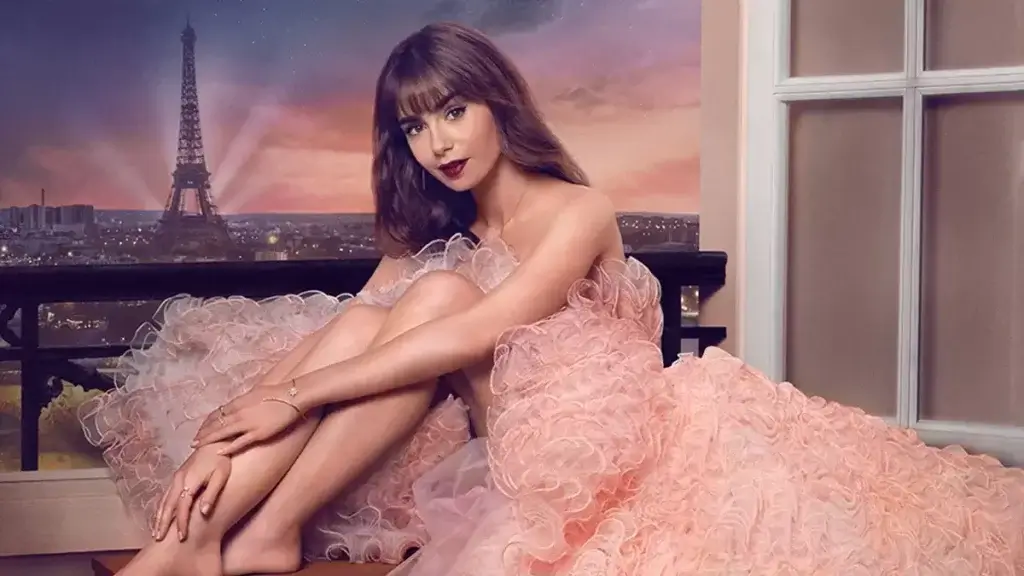 The surprising comedy hit Emily in Paris returns for a third season on Wednesday, December 21, on Netflix. Charming despite its cliches, Emily in Paris is an American-French comedy about a young American woman who gets a job at a French marketing firm. Emily (Lily Collins) struggles to succeed at work while juggling complicated romances, all the while finding a big culture clash between the French lifestyle and her Midwestern upbringing. The series was created by Darren Star (Sex and the City, Younger), and despite being a bit more tame and predictable than his other series, it won over fans with earnestness and heart-stopping Parisian scenery, making it one of Netflix's biggest hits of 2020 and shocked lukewarm critics with two Golden Globe nominations. Season two kept die-hard fans onboard with its lush French cinematography and fashion (even if Emily can be a big of a train wreck). And, don't worry, it has already been renewed for a fourth season, so there is plenty more Paris to come. Read on to learn more about the series and how to watch it.
When Does Emily in Paris Season Three Premiere: Season three of Emily in Paris drops on Wednesday, December 21.
Where to Watch Emily in Paris: Emily in Paris is available on Netflix.
How Many Episodes are in Season Two: Season three will have 10 episodes, all are available at once on Wednesday, December 21.
Where to Watch Past seasons: The first two seasons of Emily in Paris are available on Netflix.
Watching Emily in Paris
Emily in Paris is exclusive to Netflix, and you can watch it by subscribing to Netflix via one of the following plan options:
Premium – $19.99 per month – 4K HDR – allows four simultaneous viewings
Standard – $15.49 per month – HD – allows two simultaneous viewings
Premium – $6.99 – SD – allows one stream at a time
Also, check out our review of Netflix for more information on the service.
How to Stream Emily in Paris
You can subscribe to any of the plans above and watch Emily in Paris on Netflix through the Netflix Website with your web browser. You can also sign up and watch Netflix by downloading the Netflix App to any of the following supported devices:
Roku
Fire TV
Nvidia Shield
Apple TV
Chromecast
Android Devices
iOS Devices
Windows Phones
If you don't have any of the devices above and are watching on your browser, you can connect your laptop to the TV to watch Netflix.
How to Watch Past Seasons
Emily in Paris seasons one and two are available to stream on Netflix now, so you can binge it now and catch up with the new season.