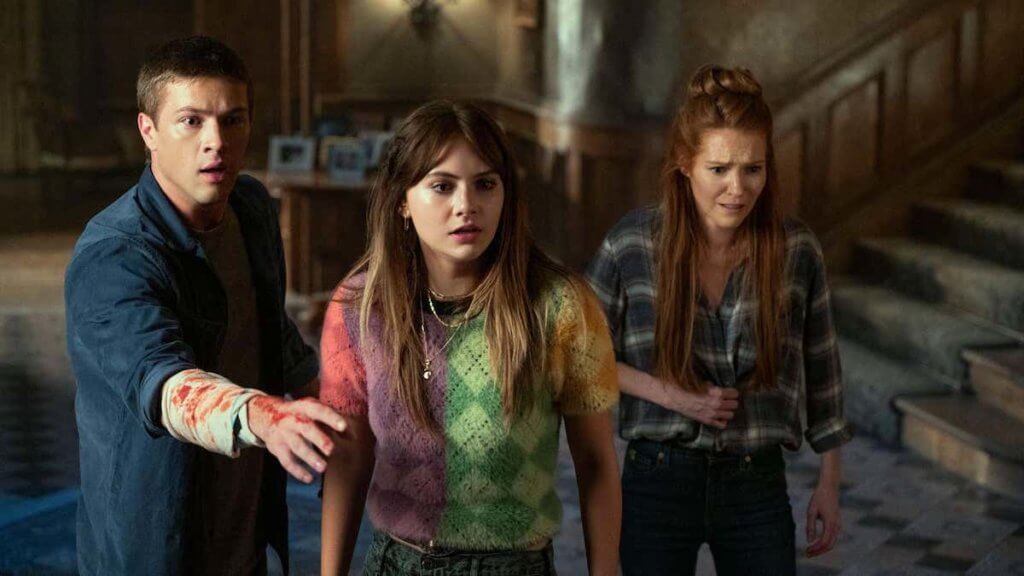 Locke & Key, the eerie supernatural series, returns for its third and final season on Wednesday, August 10, on Netflix. Locke & Key is based on the best-selling graphic novels of the same name by Joe Hill and Gabriel Rodriguez, and follows the three Locke siblings who move with their mom to their parents' hometown after their father's murder. In the ancestral home, they discover a series of magical, reality-bending keys that show them awesome wonders but also put them in perilous danger.
Season 1 found the Lockes uncovering the magical keys and learning about the dark forces they are capable of releasing. In the second season, they held an epic showdown with the demonic foe hell-bent on possessing the keys. However, despite a seemingly magnificent triumph, the keys are not yet safe, and the third and final season will find Tyler, Kinsey, and Bode up against a new (old) villain once again as they try to hold on to the keys and their lives. The series stars Darby Stanchfield, Connor Jessup, Emilia Jones, Jackson Robert Scott, Petrice Jones, and Hallea Jones. Read on to learn how to watch Locke & Key.
When Does it Premiere: Locke & Key season 3 premieres on Wednesday, August 10.
How Many Episodes: Locke & Key season 3 has 8 episodes, all of them released on August 10.
Where to Watch: Locke & Key is available on Netflix.
Watching Locke & Key
Locke & Key is a Netflix Original and will stream exclusively on that service. You can watch all eight episodes of Locke & Key when it drops on August 10 by subscribing to Netflix via one of the following plan options:
Premium – $19.99 per month – 4K HDR – allows four simultaneous viewings
Standard – $15.49 per month – HD – allows two simultaneous viewings
Premium – $6.99 – SD – allows one stream at a time
Also, check out our review of Netflix for more information on the service.
How to Stream Locke & Key
You can subscribe to any of the plans above and watch Locke & Key on Netflix through the Netflix Website with your web browser. You can also sign up and watch Netflix by downloading the Netflix App to any of the following supported devices:
Roku
Fire TV
Nvidia Shield
Apple TV
Chromecast
Android Devices
iOS Devices
Windows Phones
If you don't have any of the devices above and are watching on your browser, you can connect your laptop to the TV to watch Netflix.