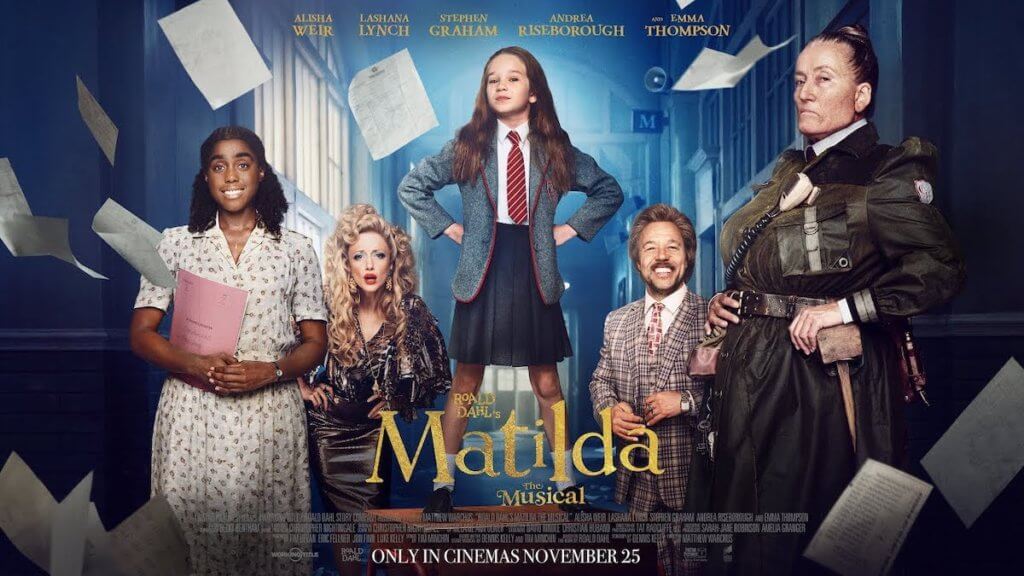 Matilda the Musical comes to streaming on Christmas Day, Sunday, December 25, on Netflix. The film is a whimsical and fantastical cinematic approach to the award-winning stage musical, based on the book by Roald Dahl. It is the story of an extraordinary young girl with a combined imagination and intellect that makes her surprisingly powerful. Sent to a dark and hopeless school, she uses her mind, independence, and miraculous new powers to take a stand and lead a revolution agains her oppressive parents and the school's vicious head teacher. Roald Dahl's Matilda the Musical stars Alisha Weir as Matilda, Emma Thompson as the odious Miss Trunchball, and Lashana Lynch as the kind-hearted teacher Miss Honey, who sees Matilda's true potential. Read on to learn how to watch Matilda the Musical.
When to Watch: Matilda the Musical begins streaming Friday, December 23.
Where to Watch: Matilda the Musical is currently available on Netflix.
Watching Matilda the Musical
Matilda the Musical streams exclusively on Netflix. You can watch it by subscribing to Netflix via one of the following plan options:
Premium – $19.99 per month – 4K HDR – allows four simultaneous viewings
Standard – $15.49 per month – HD – allows two simultaneous viewings
Premium – $6.99 – SD – allows one stream at a time
Also, check out our review of Netflix for more information on the service.
How to Stream Matilda the Musical
You can subscribe to any of the plans above and watch Matilda the Musical on Netflix through the Netflix Website with your web browser. You can also sign up and watch Netflix by downloading the Netflix App to any of the following supported devices:
Roku
Fire TV
Nvidia Shield
Apple TV
Chromecast
Android Devices
iOS Devices
Windows Phones
many Smart TVs, Game Consoles, and other devices
If you don't have any of the devices above and are watching on your browser, you can connect your laptop to the TV to watch Netflix.