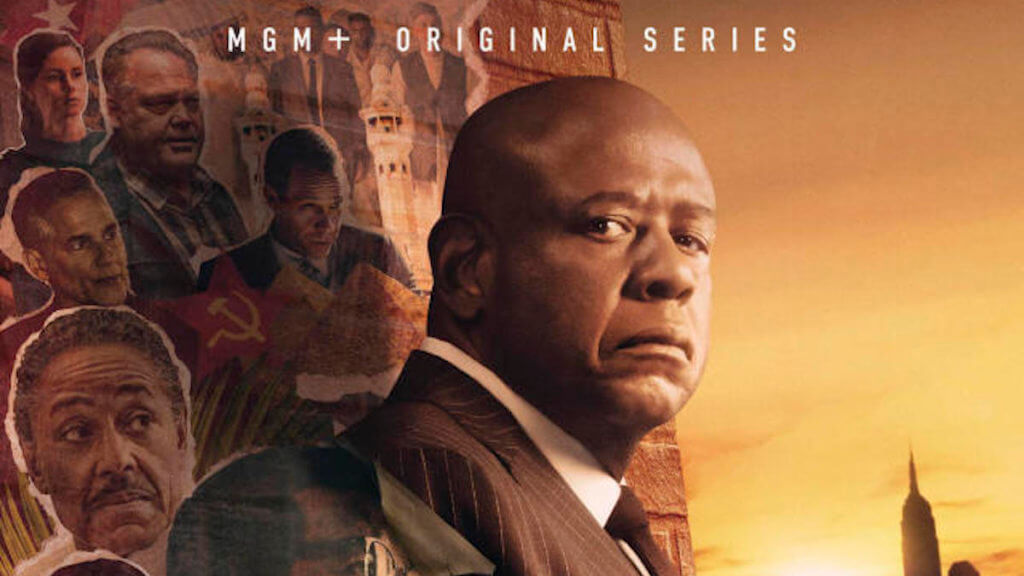 Returning for season 3, timed with the rebranding of EPIX into MGM+, The Godfather of Harlem is a period crime drama set in the early 1960s. When infamous crime boss Bumpy Johnson (Forest Whitaker) returns from 10 years in prison, he finds the streets he once ruled in shambles and under the thumb of the Italian mob. It's a legendary battle of the New York crime families as Bumpy takes them on to take back his neighborhood. Moving through the turbulent years of the 1960s, the series follows Bumpy's rise and struggle to rule his city as he negotiates syndication with other black crime bosses around the U.S. in a story that explores the crossing of the criminal underworld and the civil rights movement. Read on for more on how to watch The Godfather of Harlem.
When Does it Premiere: Season 3 of The Godfather of Harlem premieres on Sunday, January 15.
When to Watch: New episodes of The Godfather of Harlem are available on Sundays at 9:00 p.m. ET.
Where to Watch: The Godfather of Harlem airs on MGM+ (previously EPIX).
How to Watch: MGM+ is available for streaming starting at $5.99 a month (sign up here).
Where to Watch The Godfather of Harlem
The Godfather of Harlem airs on EPIX, now rebranded as MGM+. Available as a subscription channel or streaming service, MGM+ carries an extensive film collection of both leading Hollywood titles and blockbuster premieres and original series offered ad-free and on demand. The MGM+ streaming service offers new subscribers two options when signing up. There is a $5.99 monthly plan, which comes with a 7-day free trial, as well as a discounted one-price annual plan of $49.99 (available for a limited time at this price). You can sign up here for either plan.
MGM+ channel is also available as in packages or as an add-on many cable and digital TV plans, for varying prices. Services that include MGM+ include FuboTV, Philo, Sling TV, DIRECTV Stream, and Amazon Prime Video.
MGM+ offers live streaming of the channel, as well as full on-demand offerings through the streaming service. The is available on iPhones and iPads, Apple TV, Android phones, tablets, smart TVs, Roku, and Fire TV.