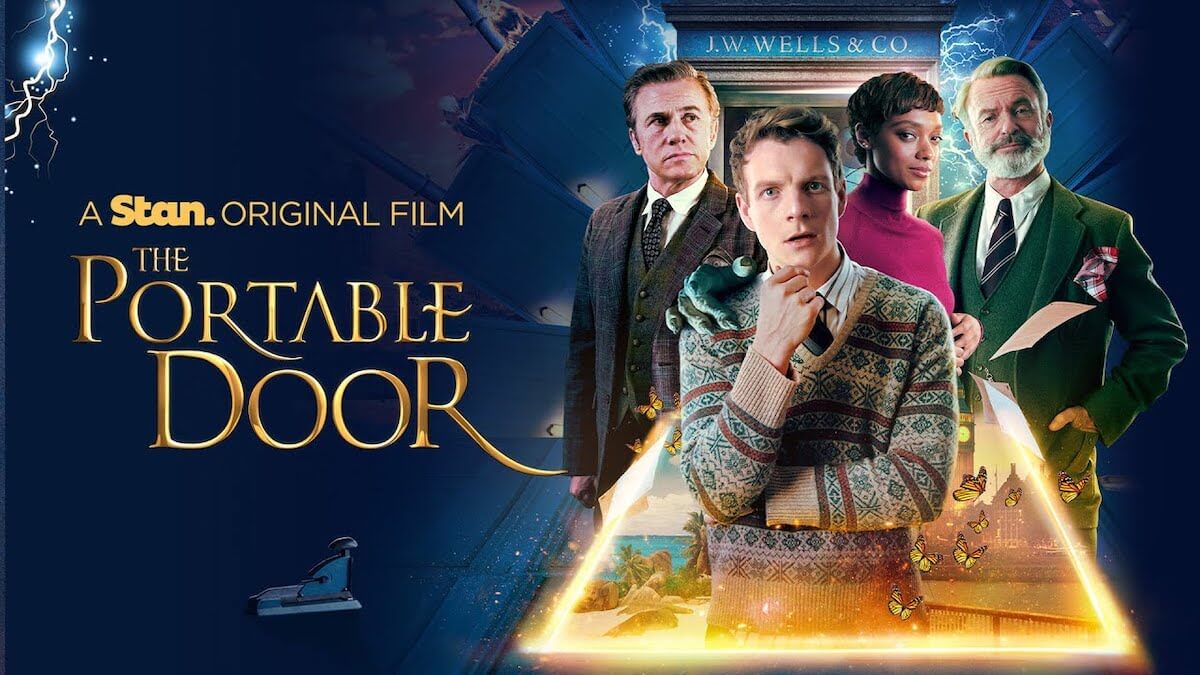 The Portable Door is a new fantasy film from The Jim Henson Company. It centers on a mysterious London firm, J.W. Wells & Co., with access to the secret world of magic. When two lowly interns, Paul (Patrick Gibson) and Sophie (Sophie Wilde), discover their bosses, Humphrey Wells (Christoph Waltz) and Dennis Tanner (Sam Neill) are attempting to use modern corporate business practices to disrupt the world of magic, they have to take things into their own hands. The Australian film is adapted from The Portable Door, the first book in author Tom Holt's J.W. Wells & Co. series. Read on for more on how to watch The Portable Door.
When Does it Premiere: The Portable Door premieres on Saturday, April 8.
Where to Watch: The Portable Door airs on MGM+ (previously EPIX).
How to Watch: MGM+ is available for streaming starting at $5.99 a month (sign up here).
Where to Watch The Portable Door
The Portable Door premieres on MGM+. Available as a subscription channel or streaming service, MGM+ carries an extensive film collection of both leading Hollywood titles and blockbuster premieres and original series offered ad-free and on demand. The MGM+ streaming service offers new subscribers two options when signing up. There is a $5.99 monthly plan, which comes with a 7-day free trial, as well as a discounted one-price annual plan of $49.99 (available for a limited time at this price). You can sign up here for either plan.
MGM+ channel is also available as in packages or as an add-on many cable and digital TV plans, for varying prices. Services that include MGM+ include FuboTV, Philo, Sling TV, DIRECTV Stream, and Amazon Prime Video.
MGM+ offers live streaming of the channel, as well as full on-demand offerings through the streaming service. The is available on iPhones and iPads, Apple TV, Android phones, tablets, smart TVs, Roku, and Fire TV.