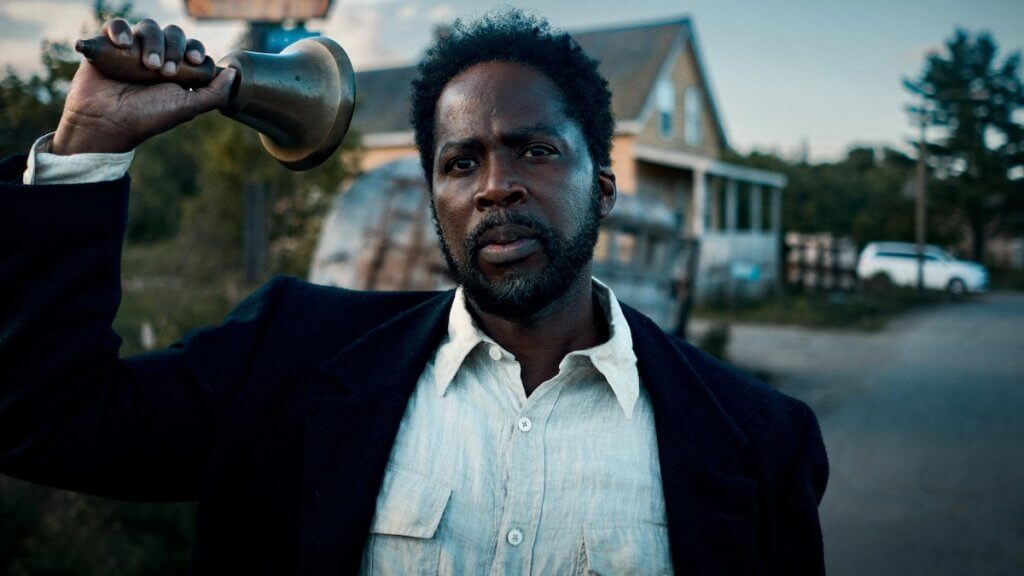 If you were a fan of the show Lost but wanted less philosophy and more sci-fi horror elements, then From is the show for you. From is a science-fiction horror show that follows the terrors of a mysterious nightmare town run by Sheriff Boyd Stevens, played by Harold Perrineau. All those who enter the town and the unwilling residents are trapped together, fighting to keep a sense of normalcy while searching for a way out. A surrounding forest of terrifying creatures and supernatural dangers that come out when the sun goes down continues to threaten their daily existence.
The first two seasons of From were stellar. I was surprised by how good the show is, considering MGM+ doesn't have the prestige TV reputation that networks like HBO or even Showtime have. The show works on many levels with horror and suspense elements with the townsfolk facing a nightly danger of supernatural creatures coming for them. However, the cause of supernatural elements, and how things like electricity even work is shrouded in a mystery left for the town to uncover. Every episode left me craving the next one. If you can deal with a little gore, it's definitely worth the watch.
From airs on MGM+. You can stream all episodes from seasons 1 and 2 by subscribing to MGM+ through Amazon Prime Video with this 7-day Free Trial or subscribing directly to MGM+ with streaming plans starting at $5.99 a month (sign up here). From has been renewed for season 3 and is expected to release sometime in 2024.
Where to Watch From
From airs on MGM+. Available as a subscription channel or streaming service, MGM+ carries an extensive film collection of both leading Hollywood titles and blockbuster premieres and original series offered ad-free and on demand. The MGM+ streaming service offers new subscribers two options when signing up. There is a $5.99 monthly plan, which comes with a 7-day free trial, as well as a discounted one-price annual plan of $49.99 (available for a limited time at this price). You can sign up here for either plan.
MGM+ channel is also available in packages or as an add-on to many cable and digital TV plans, for varying prices. Services that include MGM+ include FuboTV, Philo, Sling TV, DIRECTV Stream, and Amazon Prime Video.
MGM+ offers live streaming of the channel, as well as full on-demand offerings through the streaming service. The is available on iPhones and iPads, Apple TV, Android phones, tablets, smart TVs, Roku, and Fire TV.