The new animated sci-fi series Pantheon premieres on Thursday, September 1, on AMC+. The series follows bullied teen Maddie (voiced by Katie Chang) as she begins to receive mysterious online messages from someone claiming to be her deceased father, David (Daniel Dae Kim). She discovered he is now an "UI" or Uploaded Intelligence: his human consciousness was uploaded to the Cloud prior to his death. It turns out he's not the only one, and she soon discovers an complex global conspiracy that could threaten a very different type of world war.
Based on a collection of award-winning writer Kenneth Liu's short stories, Pantheon hits on some of the near-future-possible themes of shows like Black Mirror and, more closely, Prime Video's Upload, exploring the intersection of humanity and technology. Can the human consciousness live online and outlive the human body? The voice cast also includes Paul Dano, Aaron Eckhart, Rosemarie DeWitt, Taylor Schilling, William Hurt, and more.
In addition to streaming on AMC+, the series will also be featured on AMC's newly-acquired anime streaming service HIDIVE. Read on to learn how to watch Pantheon.
When Does it Premiere: Pantheon premieres on Thursday, September 1.
How Many Episodes: Pantheon has 8 episodes in its first season, all of them released on September 1.
Where to Watch Pantheon: Pantheon is available on AMC+ and HIDIVE.
How to Watch Pantheon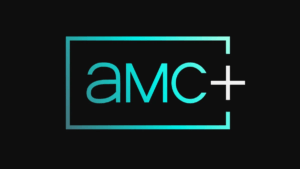 Pantheon on AMC+
You can watch Pantheon directly through the Prime Video App, Roku Channel, and Apple TV Channels if you subscribe to AMC+. Subscriptions to AMC+ are free for seven days; after that, it is $8.99 a month, which includes ad-free access to shows on AMC, BBC America, Shudder, SundanceTV, and IFC. You can watch Panteon through AMC+ using the following methods.
Prime Video Channels: First, sign up for AMC+ on Prime Video Channels through your Amazon account. Then you can download the Prime Video App to your supported device and sign in with your Amazon account, and Pantheon will be available for you to watch through the Prime Video App.
The Roku Channel: While the Prime Video app is available on Roku devices, users of the Roku Channel can sign up for AMC+ through the Roku Channels App. You can do so through the Roku Channel app interface.
Apple TV Channels: While the Prime Video app is available on Apple TV, users may choose to sign up for AMC+ through the Apple TV channels interface.
For more information, see our review of AMC+.
Pantheon on HIDIVE
HIDIVE is a new(ish) anime streaming service that was purchased earlier this year by AMC Networks. The direct-to-consumer subscription service offers access to over 500 series, movies, and OVAs, as well as simulcasts, dubs, exclusives, and even live-action titles. It allows users access to both censored and uncensored content, the ability to change color of subtitles, and an interactive chat feature for fans to discuss favorite content. HIDIVE offers a 7-day free trial, after which it is $4.99. Logins can be used on multiple devices, but only two can stream simultaneously. It is accessible on Amazon Fire TV, Apple TV, Google Chromecast, Roku, Android TV, iPhone/iPad, Android Phone/Tablet, Mac, Windows, PlayStation, Xbox, and Sony Smart TV.