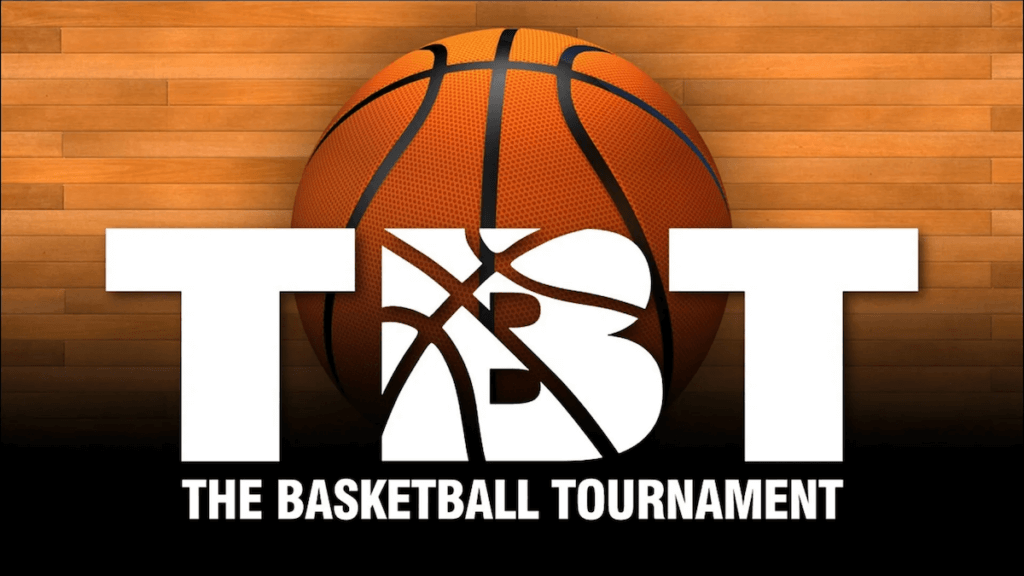 The Basketball Tournament (Known as the TBT Tournament) is a United States-based open-application, single-elimination tournament currently underway, with games running almost daily until the championship game on Thursday, August 3rd, where the winners will receive $1 million and bragging rights. All TBT games are air on ESPN, ESPN2, and ESPN+.
Most Convenient Way to Watch: The best streaming service to have all the coverage of the TBT is Hulu Live TV. This service provides a live stream of ESPN, ESPN2, and includes ESPN+, so you can watch The TBT in just the Hulu App. You can sign up for Hulu Live TV here. Read on for more details on watching The 3M Open through Hulu Live TV and other streaming services.
Cheapest Way To Watch The TBT Tournament
The Most Affordable Way to Watch The TBT Basketball tournament is to pick up a subscription to ESPN+ for $9.99 for the first month. This will provide most TBT basketball games, but you will still need access to ESPN and ESPN2 to watch all the games through the TBT Championship on August 3rd. For those networks, you can juggle the following free trials.
DIRECTV STREAM – Watch TBT games on ESPN and ESPN2 with a risk-free 5-Day Free Trial
fuboTV – Watch TBT games on ESPN and ESPN2 with a 1-week free trial
YouTube TV – Watch TBT games on ESPN and ESPN2 with this free trial
TBT Men's Basketball Tournament Streaming Schedule
Below is when and where you can watch each game of the 2023 TBT Men's Basketball Tournament.
| Date | Time (ET) | Game | Round | Network |
| --- | --- | --- | --- | --- |
| Thu, Jul 27 | 6:00 PM | Gutter Cats – Shell Shock (Maryland) | Round 2 | ESPN+ |
| Thu, Jul 27 | 7:00 PM | Best Virginia (West Virginia) – Herd That (Marshall) | Round 2 | ESPN+ |
| Thu, Jul 27 | 8:00 PM | The Ville (Louisville) – Jackson TN Underdawgs | Round 2 | ESPN+ |
| Thu, Jul 27 | 9:00 PM | Sideline Cancer – Challenge ALS: Florida | Round 2 | ESPN+ |
| Fri, Jul 28 | 6:00 PM | Friday Beers – Men of Mackey (Purdue) | Round 2 | ESPN+ |
| Fri, Jul 28 | 8:00 PM | Carmen's Crew (Ohio State) – India Rising | Round 2 | ESPN+ |
| Fri, Jul 28 | 9:00 PM | Blue Collar U (Buffalo) – Boeheim's Army (Syracuse) | Round 3 | ESPN+ |
| Sat, Jul 29 | 12:00 PM | Louisville regional | Round 3 | ESPN2 |
| Sat, Jul 29 | 2:00 PM | Wheeling regional | Round 3 | ESPN2 |
| Sat, Jul 29 | 7:00 PM | Dayton regional | Round 3 | ESPN+ |
| Sun, Jul 30 | 4:00 PM | Wheeling regional | Quarterfinal | ESPN2 |
| Mon, Jul 31 | 7:00 PM | Dayton regional | Quarterfinal | ESPN2 |
| Wed, Aug 2 | 6:30 PM | Dunk Contest | | ESPN+ |
| Wed, Aug 2 | 7:00 PM | TBT semifinal | TBT semifinal | ESPN |
| Wed, Aug 2 | 9:00 PM | TBT semifinal | TBT semifinal | ESPN |
| Thu, Aug 3 | 7:00 PM | TBT Championship | TBT Championship | ESPN |
How to Watch The TBT Tournament on ESPN Plus
Once you subscribe to ESPN+, you watch it through the ESPN app. The ESPN App supports Roku Players and TVs, Amazon Fire TV devices, Chromecast, Apple TV, Android, iPhone, Samsung TVs, Xbox One, and PS4. To add ESPN+ to your ESPN app, follow these instructions:
Download and Open the ESPN app on your mobile or TV device
Click the Settings Gear in the upper right corner
Select "Account Information" then "Log Into ESPN Account." You should receive an activation code.
Visit https://espn.com/activate on your phone or laptop and type in the code
Log in with your ESPN+ credentials.
You should then get confirmation that your ESPN+ account is linked and now see and "ESPN+" tab in the ESPN app. Just search through the college basketball tab to see TBT Tournament games
All the games from round 1 to the finals from both tournaments will stream live on ESPN+, ESPN, and ESPN2. However, if you are simply looking for a way to stream the championship games, you can get a 5-Day Free Trial to DIRECTV STREAM and watch the TBT Championship on ESPN. You can also look at more options in my articles on How to Watch ESPN and How To Watch ESPN2