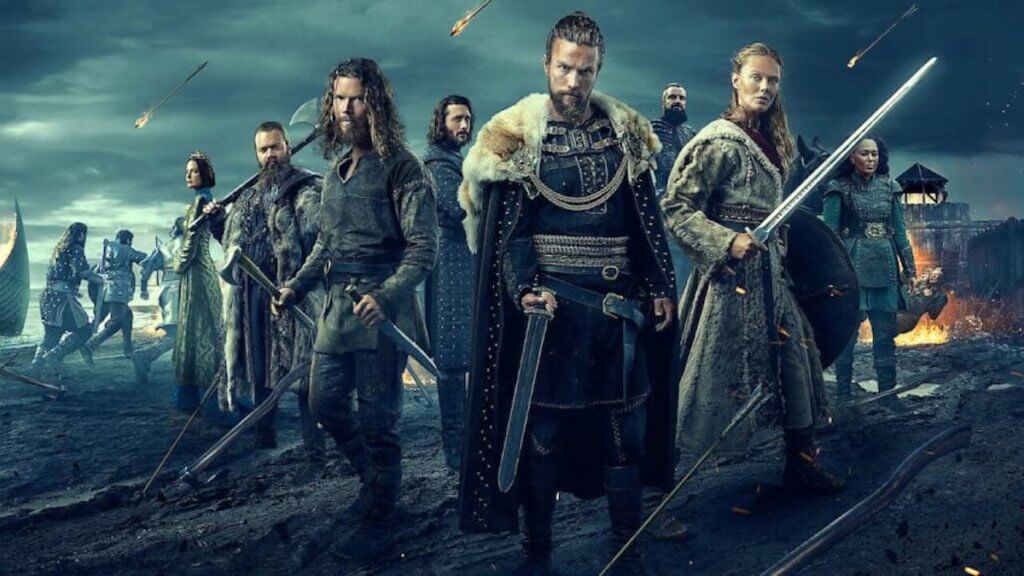 Vikings: Valhalla, the sequel to the popular History Channel series Vikings, returns for season 2 on Netflix on Thursday, January 12. The new series moves the action forward a hundred years from the original series, with a new generation of heroes. Tensions between the Vikings and the English royals are reaching a violent breaking point at the same time as the Vikings themselves grapple with conflicting Christian and Pagan beliefs. Vikings: Valhalla follows the stories of historical Norse explorers who journeyed beyond their homelands throughout Europe and across the sea to North America. Read on to learn how to watch Vikings: Valhalla.
When Does it Premiere: Vikings: Valhalla season 2 premieres on Thursday, January 12.
Where to Watch: Vikings: Valhalla is available on Netflix.
How Many Episodes in Season One: Vikings: Valhalla will have eight episodes in its second season.
Watching Vikings: Valhalla
Vikings: Valhalla is exclusive to Netflix, and you can watch it by subscribing to Netflix via one of the following plan options:
Premium – $19.99 per month – 4K HDR – allows four simultaneous viewings
Standard – $15.49 per month – HD – allows two simultaneous viewings
Premium – $6.99 – SD – allows one stream at a time
Also, check out our review of Netflix for more information on the service.
How to Stream Vikings: Valhalla
You can subscribe to any of the plans above and watch Vikings: Valhalla on Netflix through the Netflix Website with your web browser. You can also sign up and watch Netflix by downloading the Netflix App to any of the following supported devices:
Roku
Fire TV
Nvidia Shield
Apple TV
Chromecast
Android Devices
iOS Devices
Windows Phones
If you don't have any of the devices above and are watching on your browser, you can connect your laptop to the TV to watch Netflix.