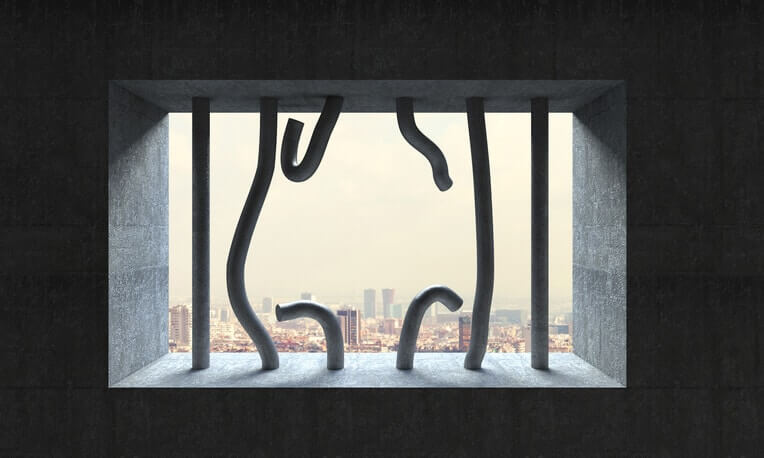 Recently, I've received a lot of questions about "jailbroken" Amazon Fire TV devices. Today I wanted to explain what jailbreaking is, whether it is legal or illegal, and how it pertains to Amazon Fire TV Stick. The fire stick is very affordable at Amazon. The price, coupled with the ability to "jailbreak" it, has caused a surge in popularity.
Also, be aware there are plenty of legal and worry-free ways to watch TV that are much cheaper than a traditional pay-TV package. For information on those, check out my article on How to Cut the Cord.
What is a Jailbroken Amazon Fire TV Stick
Before I discuss if it's illegal to have a "jailbroken" Amazon Fire TV Stick, I wanted to point out that they do not truly exist. When people refer to an Amazon Fire TV Stick as "jailbroken," it just means media server software is installed on it (typically KODI see: What is KODI and is it Legal).
As I addressed in a jailbreaking FAQ, the term "jailbreaking" is typically used when superuser access with unrestricted rights and privileges are gained to install apps or utilize functionality that is usually off-limits to a device's owner. People routinely jailbreak iOS devices to circumvent iTunes Digital Rights Management on music, TV, and Movies.
However, this isn't the case with Amazon Fire TV or the Fire TV Stick. No modification or hack is required to install a media server on a Fire TV Stick. However, if you want to use KODI, the Fire Stick and Fire TV isn't the best option. That honor goes to the Nvidia Shield. The Shield has the tech specs to helm a KODI-driven media center. Furthermore, it natively supports KODI along with almost every streaming service.
Installing Kodi on an Amazon Fire TV
Don't be fooled by scammers saying they are "jailbreaking" your device. Anyone can install Kodi simply by following the steps below. This works on both Amazon streaming devices. Check out my article "Fire TV vs Fire TV Stick" to see which device is right for you.
From the Fire TV Home screen, navigate to "Settings."
Then select My Fire TV / Device and choose Developer Options.
Enable both the ADB Debugging and the Apps from Unknown Sources options. If you have the new Fire Stick interface, this is found in Settings > Device > Developer Options. If you have the old interface, go to Settings > System > Developer options.
Go to Device -> About -> Network, and take note of the Fire TV's IP address.
Then go to "Settings" and open Preferences > Privacy Settings. Turn OFF the Device Usage Data and Collect App Usage Data
Install ES Explorer by searching for it and installing it from the Amazon App Store
Start ES Explorer and expand the "Tools" menu in the left column. From underneath "Tools," select "Download Manager."
Press the "Right Button" on your remote, then highlight and click "New" at the bottom of the screen.
Type in the direct link to the Kodi file for Android in the Download dialogue box. I've shortened it to "https://bit.ly/3fkX0uD" for ease of use. (As of 5/14/21, the full link is "https://mirrors.kodi.tv/releases/android/arm/kodi-19.1-Matrix-armeabi-v7a.apk". You can check for newer versions here. It's the "ARMV7A 32 bit" file)
When the download completes, select "Open File," then on the next box, select "Install."
Next, the Kodi installation screen will come up. Click "Install" again. Once the app installs, click "Open." Kodi is now installed and will start.
Read the section below before continuing.
Is it Illegal to Jailbreak Amazon Fire TV
Plainly, No. It is not illegal to jailbreak a Fire TV Stick. The only difference between a regular Fire TV Stick and a jailbroken one is the installation of KODI. Its legality depends on how you use the device.
If you are using the Fire Stick to view movies and TV shows you would typically have to pay for, you are probably in a legal gray area. If you are paying someone to "Jailbreak a Fire Stick," they are more than likely configuring KODI to watch content that you would normally be required to pay for. This is done through 3rd party Kodi-Plugins that provide access to pirated/unlicensed content.
If you plan on using KODI in this manner, you will want to use a VPN like IPVanish to keep yourself anonymous online. IPVanish provides excellent instructions on installing their VPN on the Firestick. This is only possible with the newer Fire-sticks.
For more information, check out my article explaining what a VPN is in detail and how to choose the best one for you. If you decide not to heed my warning, then the route you want to go is:
Get a VPN like IPVanish to hide your traffic. Here are instructions for installing their VPN on the Firestick
Install a Kodi 3rd party plugin. This guide regularly updates which plugins are the best to use.
KODI is reputable legal software. However, its misuse could land someone in criminal court. At that point, it is up to a judge if streaming pirated content is illegal. As I mentioned in my post, Is KODI Legal, KODI is cracking down on those enabling their product to be misused.
Remember, there are plenty of legal ways to watch TV without cable out there. Always be wary of people offering devices that will magically provide all the TV and Movies you want for a nominal one-time fee. If something is too good to be true . . .
*This article is not intended to be used as legal advice
Need More Information?
If this article didn't answer your specific question, head over to our Home Page! It will guide you to affordable internet providers, streaming services to meet your needs, information on antennas, and many more tools and resources to help you save money on TV and Internet access.
For the latest news tips and tricks on cutting the cord and other tech topics be sure to follow our Google News Feed, like our Facebook Page and Follow Us on Twitter.
Join Millions of Cord Cutters
*
Disclosure: Grounded Reason is supported by a small commission for purchases made through product links on this website. We do not accept compensation from companies attempting to sway our review of products.