Dennis is the editor in chief at Grounded Reason. Before writing about using technology to save you money he spent 20 years working in the tech sector as a sysadmin, an analyst, and an enterprise architect.

Latest posts by Dennis Restauro (see all)


I've been getting many questions about using a Virtual Private Network or VPN when watching video online. Today, I'm going to explain why I recommend NordVPN to remain anonymous when utilizing peer to peer torrent software like BitTorrent. Be forewarned that while torrenting is technically legal, downloading and distributing copyrighted material is not. This is similar to the rationale I explained in my article titled: Is It Illegal to JailBreak a FireStick.
Best VPN For Torrents
As I explained in my article why you should use a VPN, there are many considerations to account for when deciding on a VPN. Below are the major considerations when choosing a VPN to use for torrenting and how NordVPN meets those requirements.
Bypass Torrent Connection Blocking
Many ISPs, DNS servers, and corporations have taken measures to disallow torrent connections on their networks.  Before you can even think about the security and anonymity questions surrounding torrenting, you need the ability to make a peer to peer torrent connection.
Not only does NordVPN allows P2P connections on their network but they have specific VPN servers all over the globe that are optimized for P2P torrent connections.
To find the servers optimized for torrenting is simple. First, open up the available server list from your NordVPN client.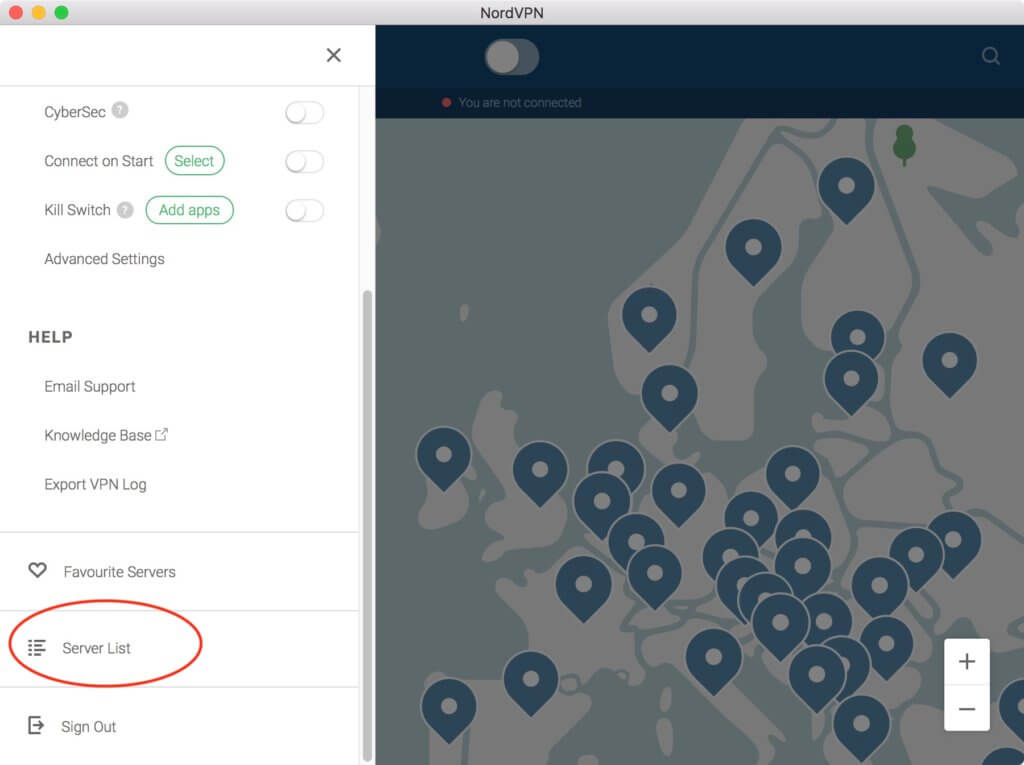 Next, simply filter on P2P to get a listing of the best P2P VPN servers. Below shows UK server, but there are plenty available all over the world once you scroll down. It has one of the largest set of VPN services optimized for torrenting in the U.S.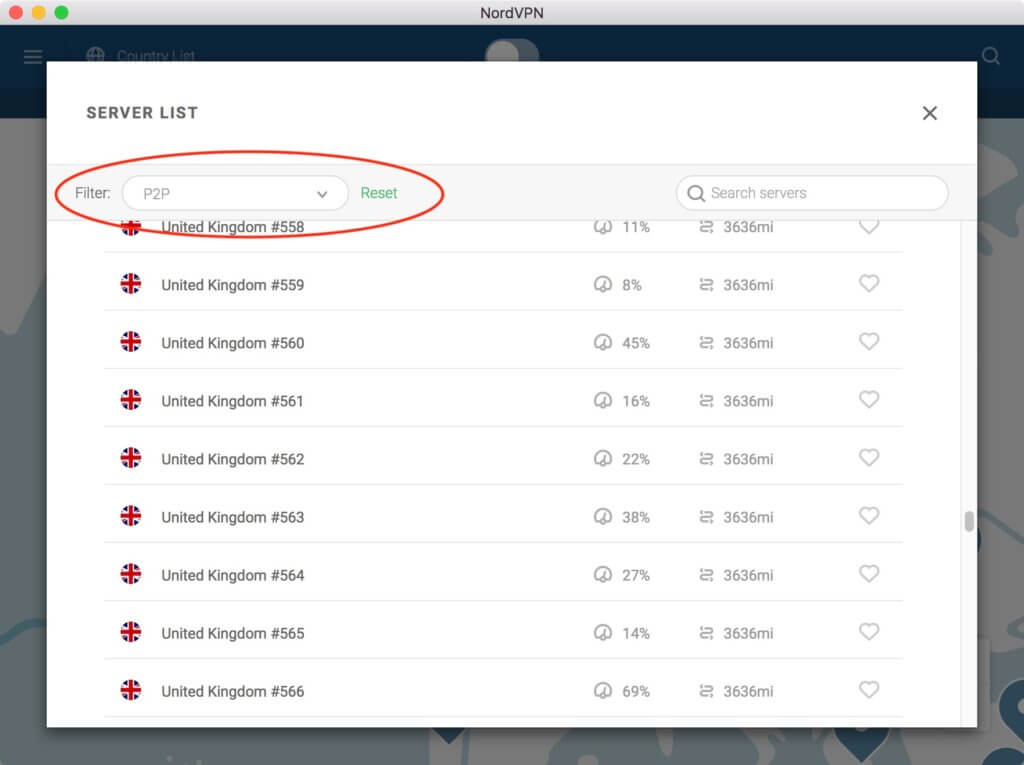 Hide Your IP Address
A VPN using a technique called IP Tunneling to make your computer or device part of another network through the internet. In doing so, your true IP address is hidden and replaced with an IP address of the VPN you've joined. NordVPN not only accomplishes this but has a strict no logging policy. This means none of your internet traffic will be monitored or logged at any time.
Security and Encryption
Not only is your true IP address hidden, but your data is encrypted and secure. Not even your ISP can see what you are doing. They will just see a bunch of indecipherable gibberish being transmitted back and forth.
NordVPN uses security encryption protocols like IKEv2/IPsec and OpenVPN with AES-256-CBC encryption with a 2048-bit DH key. These are encryption  AES (Advanced Encryption Standard) with 256 bit-keys protocols used by NSA and other high-level security specific U.S. government agencies.
Protect your Identity
While all the benefits of a VPN can keep your identity hidden, people do make mistakes. Majority of the time a person's anonymity is compromised because of the VPN not being turned on, or the VPN connection dropping while online.
NordVPN offers two great options to avoid these issues. First, they allow you to configure NordVPN to start on boot. Next, they allow you to set a kill switch that closes applications  (like your torrenting client) to shut down as soon as the VPN connection is lost.
In addition, NordVPN also provides the ability to use a double VPN. This allows your first VPN connection to connect to another VPN server providing encryption and an IP address twice removed from your actual IP address. This adds the following additional benefits.
the online traffic is encrypted not once but twice;
the second VPN server will not be aware of your real IP address since it was changed by the first server;
the final destination on the web will remain unknown, even though your ISP will recognize that you are using a VPN service;
the connections are mixed between UDP and TCP, which also increases the security level when you are browsing the web;
an extra layer of additional security is created.
Double VPN servers can be found by filtering on "double VPN" as I explained above in the section on finding P2P optimized VPN servers for torrenting.
Other Benefits of NordVPN
Offers CyberSec Feature which blocks pop-up and autoplay advertisements. Furthermore, CyberSec blocks dangerous websites and protects you from botnet attacks.
NordVPN has 4189 servers in 62 different countries. This opens up online video streaming content from all over the globe.
It is one of the fastest VPNs we have tested.
They offer a  30-day money-back guarantee which I tested by signing up for 2 accounts. They refunded my money immediately.
Setting Up NordVPN
Another reason I recommend NordVPN is ease of use. It's simply a matter of signing up for the service, downloading the NordVPN to your device and turning on the VPN.  While there isn't a free trial, you can get the VPN as cheap as $2.75 per month using this special deal.  Otherwise, you can check out their standard pricing here. Rember there is a 30-day money back guarantee. I have tested this myself and NordVPN quickly refunded my money upon asking.
Once you sign up, you will receive an email on how to download your NordVPN client. After that, it's simply a matter of starting the client, logging in, and clicking a button to turn on your VPN.
NordVPN is supported on Android devices, Windows, MacOS, iOS, iPhone, and iPad. They also offer browser extensions for Chrome and FireFox.
Deal of The Month
Looking for fast Internet and a way to stream live TV online? Right now, new Fios customers can get blazing fast internet and 1 month of Free YouTube TV!.
Need More Information?
If this article didn't answer your specific question, head over to our Home Page! It's designed as a guide to our most important articles to help you ditch pay TV.
For tips and tricks on cutting the cord and other tech topics be sure to join our Facebook Page and follow us on Twitter @Grounded Reason.
Join Millions of Cord Cutters
Disclosure: Grounded Reason is supported by a small commission for purchases made through some product links on this website. We do not accept compensation from companies attempting to sway our review of products.