One of my worries when purchasing a smart TV is the streaming technology and video standards going obsolete. The 4K UHD resolution standard just came out a few years ago and 8K resolution is already on the horizon. Plus, there are color standards like High Dynamic Range (HDR) that are sure to evolve in the near future.
Purchasing a new smart TV to just have it go obsolete in 2 years is a worry many cord cutters express. That's why this new Samsung TV Upgrade Program is a great deal for those in the market for a new smart TV. Here are the basics of the new program:
Go to Samsungs Website and purchase your new upgrade eligible Smart TV. Select "Samsung Upgrade" upon checkout with Samsung Financing. (During the promotional period you may qualify for 0% APR)
24 months from the date your new TV ships you become eligible for a TV upgrade.
When you choose your new TV Samsung will credit 33% of the amount you originally financed toward your new television. The new TV must be equal or greater value compared to the originally purchased TV
The best part of the deal is you don't have to trade in the first TV. You get to keep both! Essentially, you are buying a TV now and getting a discount on another TV in 2 years. This program is an opportunity of buying one of the best TVs on the market without the fear of it going obsolete in the next few years.\
Which Samsung Smart TV Buy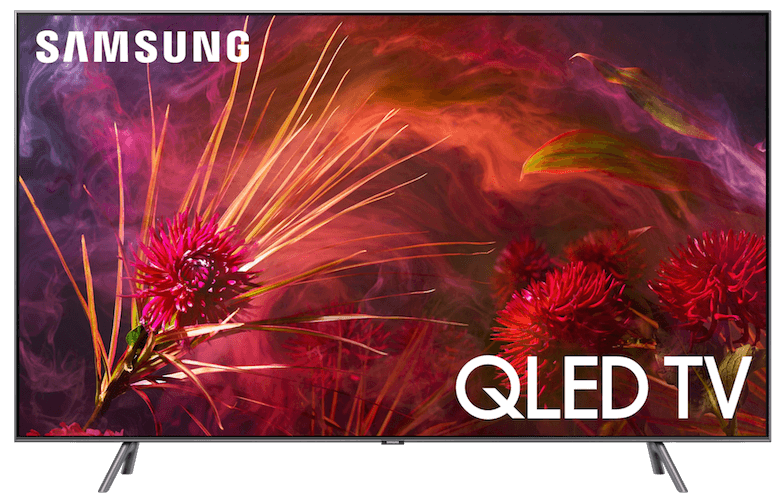 Samsung TVs have a reputation for being one of the highest quality TVs on the market. Its new QLED line may just be the best brand of Smart TV you can buy when it comes to picture quality and available features. You can see in the list below see the QLED checks all the boxes when it comes to purchasing a Smart TV in 2018. Each Samsung QLED Smart TV feature:
4K Ultra HD Resolution
High Dynamic Range (HDR) which provides lifelike colors that pop.
Samsungs Q Color™ technology provides over a billion shades of color with 100% color volume to provide a cinema-like visual experience
120 Hz screen refresh rate with Motion Rate 240
The ability to use stream TV and movies with apps like Netflix, Hulu, Amazon Prime Video, Sling TV and more. Check out the Samsung app store for all the available streaming apps.
OneRemote with Voice Assistance lets you voice search streaming and live TV shows with a universal guide that integrates multiple apps.
The SmartThings App allows you to connect and manage a whole host of various SmartThings smart devices.
Comes with Bixby, Samsung's virtual assistant.
Steam Link allows you to stream games from your Steam account to your Samsung Smart TV without a console.
Dolby® Digital Plus Audio with 40 Watt / 4.1 Channel
Not only are you getting one of the best Smart TVs on the market for all your movie and TV streaming needs, but a smart home hub, gaming console, and virtual assistant as well. The Samsung QLED Smart TV screen dimensions are available in 55″, 65″, and 75." Each supports 802.11ac WiFi, Ethernet, and Bluetooth. You can check out all the details and information on the QLED here on Samsungs website.
If you are in the market for a Smart TV and want the best possible TV experience, then it only makes sense to take advantage of this upgrade program and get yourself a Samsung QLED TV.