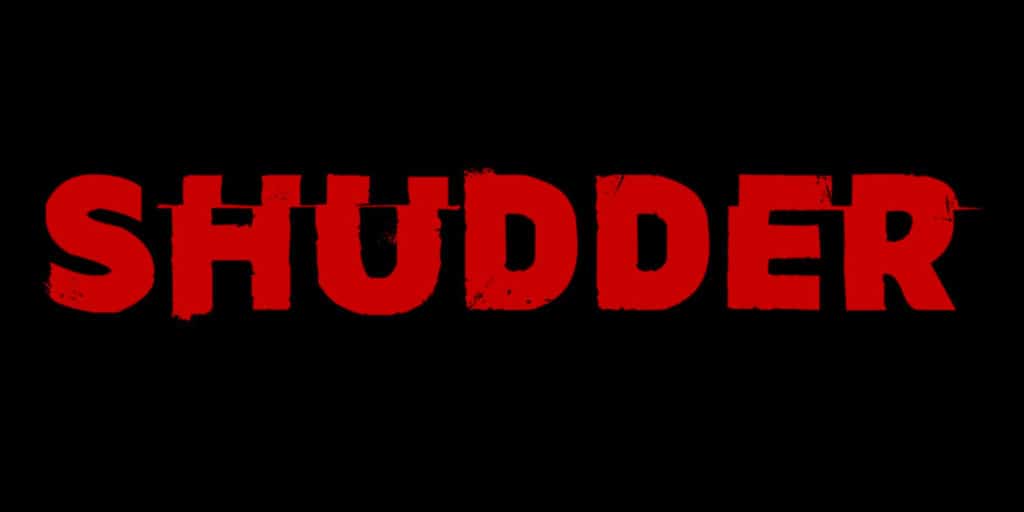 Not had enough Horror and thrillers for your spooky season? Want to keep it going all year round? Shudder is a streaming video service catering to fans of Horror, thriller, and supernatural movies and TV shows. With hundreds of films, including both popular classics and international titles, as well as TV series and documentaries, there is enough high-quality and kitsch Horror to keep you watching year-round.
What is Shudder
Shudder is a monthly subscription service, providing endless hours of classic scares and thrills for just $5.99 per month (Currently offering 31% off an annual subscription through Halloween). The paid service has a nearly infinite supply of films for the horror connoisseur and casual viewer alike. It claims to have the "largest and fastest-growing selection of exclusive new releases and genre-defining classics." They're not wrong in the scope of their collection. Backed by AMC, Shudder has access to an extensive film library, exclusive releases, and has started creating original content as well, including movies, series, and podcasts. 
Through AMC, the service includes recent hit series NOS4A2, Eli Roth's History of Horror, and an exclusive uncut version of the series as well. No Walking Dead, however, as the popular zombie franchise is surely worth more to them on other subscription models.
Shudder has several nice features, including comment and review sections below every film's info page, allowing for feedback from fellow viewers. Shudder gives the subscriber the feeling of being among like-minded fans. Not only will you find typical horror genres like monsters, psychological, killers, and aliens, but there are collections cultivated for specific sub genres. Choice collections include:
Cult Classics
Queer Horror (one interesting find is the short film The Quiet Room)
Shudder Essentials
Horror Noire
Vengeance is Hers
Horror 101 – Foundations
Each group of categories has multiple collections within them, so you can genuinely find your specific niche of Horror and thrillers. Perhaps one of the true highlights of the collection is the wide range of international horror films, from a good selection of Japanese and Korean Horror to many of the excellent thrillers of the last few years. And the Only on Shudder category contains nearly 100 titles, showcasing the breadth of the site's unique collection.
Shudder TV
Another nice feature on the website version of the service is Shudder TV. This free streaming channel shows curated picks from the site's collection back to back all day. To access Shudder TV, you still need a login, but you can register for a login and free trial without entering any payment information and use the free login for streaming Shudder.TV.
Shudder TV can be streamed through the website only, and not through device apps. However, there are several ways to get a browser on your TV. If you have a smart TV, you can open Shudder TV on your TV's web browser. Other methods include broadcasting between devices, like AirPlay from your Apple mobile device to Apple TV, or via a Google ChromeCast. The lowest-tech version is using an HDMI port on your laptop and TV to connect the two and watch your computer on the TV screen that way.
Best Movies on Shudder
There are so many options and niche genres on Shudder that it might be impossible to pick the "best" for everyone, but we've done our best! Here are some of the truly classic horror films the site has, as well as a range of discoveries and popular international movies that the site has to offer (including Rotten Tomatoes average rating when available).
Horror Noire: A History of Black Horror(2019, 100%)is a new documentary and Shudder Original that discusses the history of Black Americans in horror films, and their development from caricature and exploitation to leading roles in today's cinema. Horror Noire features interviews with filmmakers and scholars across the genre, including Jordan Peele, the acclaimed writer/director of Get Out and Us.
George A. Romero's Night of the Living Dead(1968, 97%)is probably the most iconic zombie film, basically reinventing the genre as we know it today. Primarily all set in one location, the story follows a group of strangers drawn together in a farmhouse as reanimated ghouls wander the countryside on a killing spree. It's a great film in both horror circles and as a cinematic legacy.
Halloween(1978, 96%) is the ultimate scary classic, and the birth of Michael Myers, the mask-wearing slashing psychopath who returns to his hometown after 15 years in an asylum for stabbing his older sister to death when he was just 6 years old. Terror lurks behind every street corner in this suburban slasher flick, and it also features the cinematic debut of Jamie Lee Curtis as the terrorized baby sitter, establishing her for the next few years as a leading "scream queen."
Prom Night (1980, 45%) had a much more uneven reception overall, but it features another round of Jaime Lee Curtis in one of her iconic horror roles and has garnered a strong cult following for its place in influential slasher films—with a killer soundtrack.
The Texas Chain Saw Massacre(1974) adds another psycho killer to the classic horror archive with Leatherface, a chainsaw-wielding madman, and member of a terrifyingly twisted family. Despite frequent banning for its extreme violence and gore, the film has been a hit since it's release.
Phantasm(1979, 73%)
Producer/director J.J. Abrams and his production company lead the restoration on this 1979 sci-fi horror classic, about body-snatching, UFOs, and dwarf zombies. The film features the terrifying Tall Man, a supernatural undertaker, is challenged in his evil deeds by a young boy and his friends. This beloved cult classic is considered one of the greatest horror films ever made for its intense and often realistic terror.
Re-Animator (1985, 93%) is a popular favorite for its blend of scary gore with deadpan humor, walking the line between comedy and Horror. The film is loosely based on the work on H. P. Lovecraft, about a medical student who has invented a way to reanimate dead bodies.
Oldboy (2003, 82%, Korean)
Park Chan-Wook's acclaimed revenge classic tells the story of a once-ordinary man shut away for 15 years, and his shockingly vicious and violent path of vengeance when he is released.
Dogtooth (2009, 92%, Greek) tells the story of a family who locks their children away from the outside world, creating a strict home life inside a gated compound. However, the introduction of a young woman into their world shatters their sheltered life in a haunting and violent way.
A Girl Walks Home Alone at Night, (2015, 96%, Persian) is a joyful pulp of a film, pulling from graphic novels and spaghetti westerns to create the first Iranian Vampire Western (no, really). Aesthetically exciting and surreal, the film was a massive hit for fans of many genres.
Sang-ho Yeon's Train to Busan (2016, 94%, Korean) is a zombie thriller of epic proportions, featuring a group of civilians traveling cross-country on a bullet train as a zombie outbreak strikes. Each stop the train makes raises the stakes and the risk of infection to the survivors trapped inside, including a distracted and overworked father traveling with his young daughter.
One Cut of the Dead (2019, 100%, Japanese), a Shudder Exclusive distribution, is a quirky, witty, and bloody comedy about a crew of low-budget filmmakers shooting a zombie flick who come face to face with the real thing—but the cameras won't stop rolling.
Series and Specials on Shudder
Shudder also features several special series, both original content and programs from AMC. Here are a couple of select finds:
Shudder's The Core is a behind the scenes talk show from the creative minds of Horror. Interviews look at special effects, techniques of storytelling, discuss the psychology of fear, and more.
Born to Kill is a Shudder distribution of a 2017 British miniseries about a 15-year-old boy harboring psychopathic tendencies. His mother, distracted and addicted to prescription pain medication, unknowingly provides him access to a bevy of geriatric victims through her work at a local hospital ward.
The 1982 horror-comedy classic Creepshow inspires Shudder's new anthology series, in which a comic book comes to life. Jumping from the pages is undead, werewolves, goblins, and more in this comedic and scary series.
Season 1 of AMC's new series, NOS4A2 (70% fresh), is based on Joe Hill's best-selling novel that puts a new spin on the vampire genre. When a young woman discovers her supernatural ability to find lost things, she ends up face to face with an immortal being up to devious soul-sucking deeds.
How to get Shudder
A Shudder subscription is very reasonable, with either a $5.99 a monthly option, or an annual rate of $56.99 (equaling $4.75 a month). Both are available after a free 7-day trial. It is also available as an Amazon Prime add-on for a discounted rate of $4.99 a month.
Shudder can be watched online or via the Shudder app on the following devices:
iPhone, iPad, and iPod touch
Apple TV
Android
Roku
Amazon Fire TV and TV Stick
Xbox One
Need More Information?
If this article didn't answer your specific question, head over to our Home Page! It will guide you to affordable internet providers, streaming services to meet your needs, information on antennas, and many more tools and resources to help you save money on TV and Internet access.
For tips and tricks on cutting the cord and other tech topics be sure to join our Facebook Page.
Join Millions of Cord Cutters
Disclosure: Grounded Reason is supported by a small commission for purchases made through some product links on this website. We do not accept compensation from companies attempting to sway our review of products.