Dennis is the editor in chief at Grounded Reason. Before writing about using technology to save you money he spent 20 years working in the tech sector as a sysadmin, an analyst, and an enterprise architect.

Latest posts by Dennis Restauro (see all)
This post is a sponsored opportunity from Verizon Fios. However, all content and opinions expressed here are my own.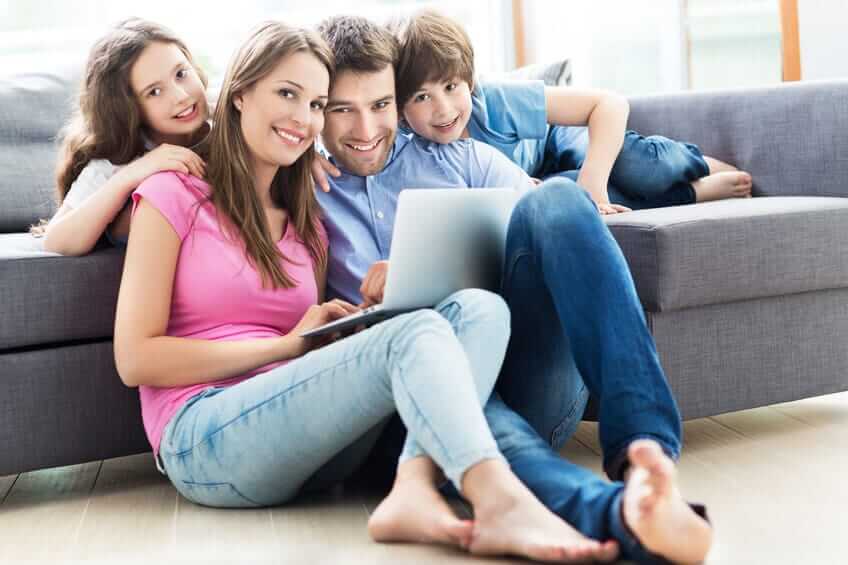 Once considered a luxury, in today's digital world, reliable internet access is a necessity. For years, I lived in an area with only one cable TV provider as an option for internet access. It was anything but reliable. I routinely suffered through outages and slow connections.   Thankfully, Verizon Fios began offering fiber optic internet access in my area. I made the switch and never looked back.
Verizon Fios offers fiber-optic Internet, TV, and Telephone to residential customers living in New York, New Jersey, Maryland, Virginia, Pennsylvania, Rhode Island, Massachusetts, and Washington D.C. Their affordable fast internet is great for cord cutters. Furthermore, it's offered independently of TV and phone service.
If you currently live or are planning to move to an area where Fios is offered, I strongly recommend trying out their service. They currently have a very affordable offer for their Standalone Gigabit Internet access
. I've been a customer for 5 years now. It's easily the most reliable internet service I've used. This is mainly due to their bandwidth speed and top notch support.
Check out Fios Gigabit Connection Standalone Internet!
Verizon Fios Speed and Support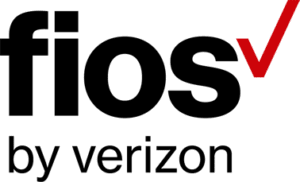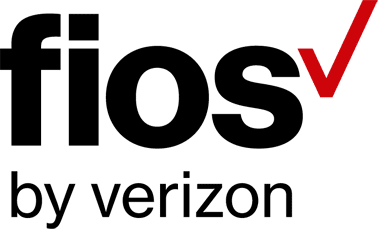 As a cord cutter, blogger, and website owner, dependable internet service is critical. A part of that dependability is consistent bandwidth or "speed". With previous providers, inconsistent upload and download speeds were always an issue.
Prior to switching to Verizon Fios, my cable provider internet access fluctuated wildly. It was most noticeable during peak usage hours. This is typically due to congestion in the provider's local network. Ultimately, it can be a problem if you are like me and depend on consistent bandwidth. Verizon Fios delivers that consistent speed better than any ISP I've used.
Verizon Fios delivers that consistent speed better than any ISP I've used. In fact, I tend to receive slightly more bandwidth than I originally signed up for.
Consistency isn't the only reason I switched to Verizon Fios. Previously, my internet would go down on a routine basis. Repeatedly, I'd have to reboot my router or call my cable internet provider for support every month. Since making the switch to Fios, I've rarely had a reason to touch my router. In fact, the few issues I've had over the years were immediately resolved by support.
Verizon Fios Gigabit Internet
Currently, Verizon offers Fios Gigabit Connection Standalone Internet for $69.99/mo. with up to 940 Mbps download and 880 Mbps upload. This includes up to $500 credit to help cover an early termination fee from your current provider if you switch to Verizon Fios.
However, this deal is only offered until September 14th, when the price changes to $79.99 per month. Interestingly, that is the same price as their Fios Gigabit Connection plus Custom TV and Phone bundle
.

Verizon Custom TV
Now as a cord cutter, I typically don't write about TV offerings from tradition Pay TV offerings. However, Verizon's Custom TV offer was different from what I usually see from pay TV companies.
The Verizon Custom TV package appears to be a direct appeal to those wanting a more a la carte offering from their TV providers. The service lets customers choose from one of several custom TV packages shown below.
Action & Entertainment – Includes local networks (ABC, CBS, FOX, NBC, etc.), FX, TNT, AMC, and more
Sports & News – Includes local networks (ABC, CBS, FOX, NBC, etc.), ESPN, FOX Sports, MSNBC and more
Kids & Pop – Includes local networks (ABC, CBS, FOX, NBC, etc.), Disney, USA, Nickelodeon, and more
News & Variety – Includes local networks (ABC, CBS, FOX, NBC, etc.) Fox News, CNN, Discovery Channel, and more
Infotainment & Drama – Includes local networks (ABC, CBS, FOX, NBC, etc.), ID, National Geographic Channel, USA, and more
Lifestyle & Reality – Includes local networks (ABC, CBS, FOX, NBC, etc.), Lifetime, Freeform, VH1 and more
Home & Family – Includes local networks (ABC, CBS, FOX, NBC, etc.), HGTV, Food Network, A&E, and more
Each Custom TV package comes with more channels than listed here so check out their Fios Gigabit Connection plus TV and Phone offer for full channel details.
Check Out Fios Gigabit Connection plus TV and Phone for $79.99/month!
Remember, getting the bundle will be subject to the usual broadcast network fees, regional sports network fees, set top box rental, and other fees associated with pay TV and phone service.
Deal of The Month
Looking for fast Internet and a way to stream live TV online? Right now, new Fios customers can get blazing fast internet and 1 month of Free YouTube TV!.
Need More Information?
If this article didn't answer your specific question, head over to our Home Page! It's designed as a guide to our most important articles to help you ditch pay TV.
For tips and tricks on cutting the cord and other tech topics be sure to join our Facebook Page and follow us on Twitter @Grounded Reason.
Join Millions of Cord Cutters
Disclosure: Grounded Reason is supported by a small commission for purchases made through some product links on this website. We do not accept compensation from companies attempting to sway our review of products.