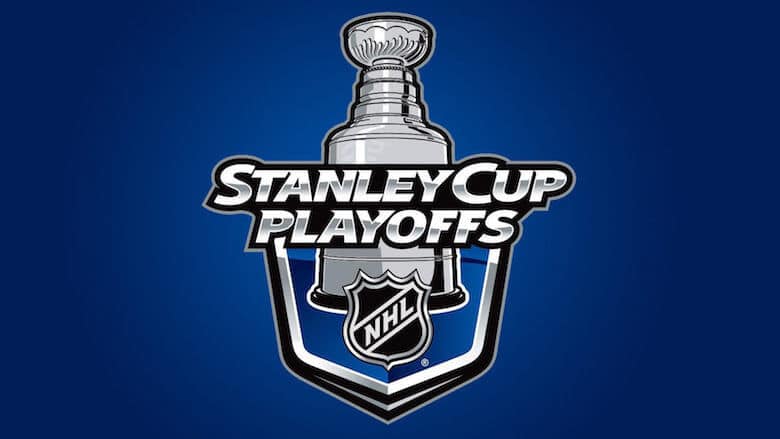 The NHL playoffs are underway. All of the playoff games including the Stanley Cup games will air on NBC owned networks. That means you will need some combination of NBC, NBCSN (NBC Sports Net), CNBC, USA Network and NHL Network. NBC will also make use of the Golf Channel to air games when there are scheduling conflicts.
Luckily, these networks are available on one of several legal live TV streaming services that stream games online. Here are your best options for watching this year's NHL Playoffs online.
FuboTV


FuboTV provides the best coverage for the NHL Playoffs at the best price. The service provides live online access to NBC, NBCSN (NBC Sports Network), CNBC, USA Network, NHL Network,  and The Golf Channel. They offer a free 7-day trial, and the first month is only $19.99. That will cover a good porting of the playoffs. After that, the service is $44.99 per month with no commitment so you can cancel at any time.
Fubo TV also streams live NBC to many markets. This will be important to watch all the games as the NHL playoffs continue on.  Below are the over 70 markets where FuboTV offers live NBC.
Albany-Schenectady-Troy, NY
Albuquerque-Santa Fe, NM
Atlanta, GA
Baltimore, MD
Birmingham, AL (Anniston-Tuscaloosa)
Bluefield-Beckley-Oak Hill, WV
Boston, MA (Manchester)
Buffalo, NY
Burlington, VT-Plattsburgh, NY
Charleston-Huntington, WV
Charlotte, NC
Chicago, IL
Cincinnati, OH
Cleveland-Akron, OH (Canton)
Colorado Springs-Pueblo, CO
Columbia, SC
Dallas-Ft. Worth, TX
Denver, CO
Detroit, MI
Evansville, IN
Green Bay-Appleton, WI
Greensboro-High Point-West Salem, NC
Greenville-New Bern-Washington, NC
Greenville-Spartanburg, SC – Asheville-Anderson, NC
Harrisburg-Lancaster-Lebanon-York, PA
Hartford-New Haven, CT
Hastings-Lincoln-Kearny, NE
Honolulu, HI
Houston, TX
Huntsville-Decatur-Florence, AL
Indianapolis, IN
Jackson, MS
Jacksonville, FL
Kansas City, MO
Knoxville, TN
Lexington, KY
Los Angeles, CA
Louisville, KY
Madison, WI
Memphis, TN
Miami-Fort Lauderdale, FL
Milwaukee, WI
Minneapolis-St. Paul, MN
Monterey-Salinas, CA
Nashville, TN
New Orleans, LA
New York, NY
Omaha, NE
Orlando-Daytona Beach-Melbourne, FL
Philadelphia, PA
Phoenix, AZ (Prescott)
Pittsburgh, PA
Portland-Auburn, ME
Portland, OR
Raleigh-Durham, NC (Fayetteville)
Richmond-Petersburg, VA
Roanoke-Lynchburg, VA
Rochester, NY
Sacramento-Stockton-Modesto, CA
Salt Lake City, UT
San Diego, CA
San Francisco-Oakland-San Jose, CA
Santa Barbara-San Marcos-San Luis Obispo, CA
Seattle-Tacoma, WA
South Bend-Eikhart, IN
Springfield-Decatur-Champaign, IL
St. Louis, MO
Tucson, AZ (Sierra Vista)
Tulsa, OK
Waco-Temple-Bryan, TX (Split DMA with KAGS)
Washington, DC (Hagerstown, MD)
West Palm Beach-Ft. Pierce, FL
Wilmington, NC
Check out our full review of FuboTV for more information.
Sling TV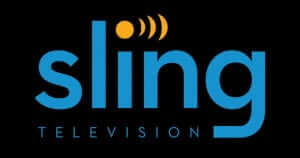 Sling TV is an online streaming service that offers NBC owned networks as a part of their "NBC Blue" package. The package costs $25 per month. However, they offer a 7-day free trial for you to test the service.
While Sling TV Blue will provide NBC, NBCSN (NBC Sports Net), CNBC, USA Network, and The Golf Channel, you will need to add their "Sports Extra" add-on package for the NHL Network at an additional $10 per month. After your 7-day free trial, the total cost will be $35 per month to watch the NHL playoffs. However, there are no long-term commitments and you can cancel at any time. Check out my review of Sling TV for more information.
Sling TV also offers live local NBC in quite a few markets, but not as many as FuboTV. You can check to see if Sling offers NBC in your area here.
If neither of these services offers live NBC, check out these other ways to watch NBC without cable.
NHL Playoff TV Schedule
Here are the upcoming games and the networks that will air them
Round 1 (Games 5, 6, 7 are scheduled if necessary):
Wild vs Jets – April 11, 13, 15, 17 on CNBC, USA
Flyers vs Penguins – April 11, 13, 18 on NBCSN
Kings vs Golden Knights – April 11, 13, 15, 17 on NBCSN
Maple Leafs vs Bruins – April 12, 16, 19 on NBCSN
Blue Jackets vs Capitals – April 12, 15, 17, 19 on USA, NBCSN
Avalanche vs Predators – April 12, 14, 16, 18 on NBCSN, CNBC
Sharks vs Ducks – April 12, 14, 16, 18 on USA, NBCSN, CNBC, Golf Channel
Lightning vs Devils – April 16, 18 on CNBC, Golf Channel
Check Out How To Get Gigabit Internet and Free Netflix
If you enjoyed this article, please Subscribe to our weekly newsletter. It goes out every week and keeps you up to date on information relevant to cord cutters. Subscribing will also inform you on the latest deals out there for internet, streaming, and more.
If this article didn't answer your specific question, check out the Cord Cutting Guide. It provides links to the most important articles in our over 200 pages of content to help you ditch pay TV.
For tips and tricks on cutting the cord and other tech topics be sure to join our Facebook Page and follow us on Twitter @Grounded Reason
.