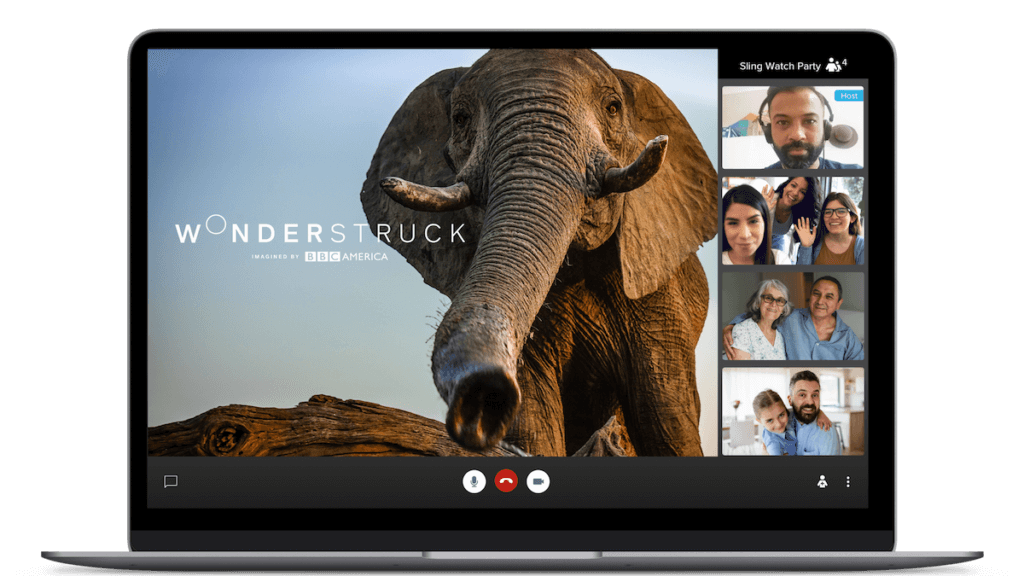 Sling TV is asking subscribers to test their upcoming feature, "Sling TV Watch Party." This feature allows Sling TV subscribers to watch their favorite live programming with up to three other people while interacting in real-time via video and text chat. This feature will be available to Sling subscribers until September 30th.
How To Use Sling TV Watch Party
Here are the steps to follow to use Sling TV Watch Party
Click here on a laptop or desktop Chrome browser to sign in to your Sling account.
Find a TV Show, Movie, or Sporting Event you want to watch and click the Create Watch Party button.
You will then see a link. Please copy the link and email it to up to 3 other people.
Once your friends click the link, all they need to do is click the link and register a sling account. They do not need to be a subscriber to use this feature currently.
Sling TV Watch Party Details
I wanted to cover any questions that may come up regarding using "Watch Party." Here are the answers to common questions that arise.
Watch Parties are not currently available with local channels (NBC and FOX), rentals, Pay-Per-View events, Premium or standalone channels, programming recorded on Cloud DVR, and standard regional blackouts apply.
Watch Party will only work on Google Chrome Browsers on a laptop or desktop. Watch Party will not work on mobile devices, tablets, and most chrome books.
While you can use Watch Party as much as you like, you can only host one watch party at a time. Each Watch Party can support four devices, the host, and three invited persons' devices.
For more details on Sling TV, see our detailed review of Sling TV.