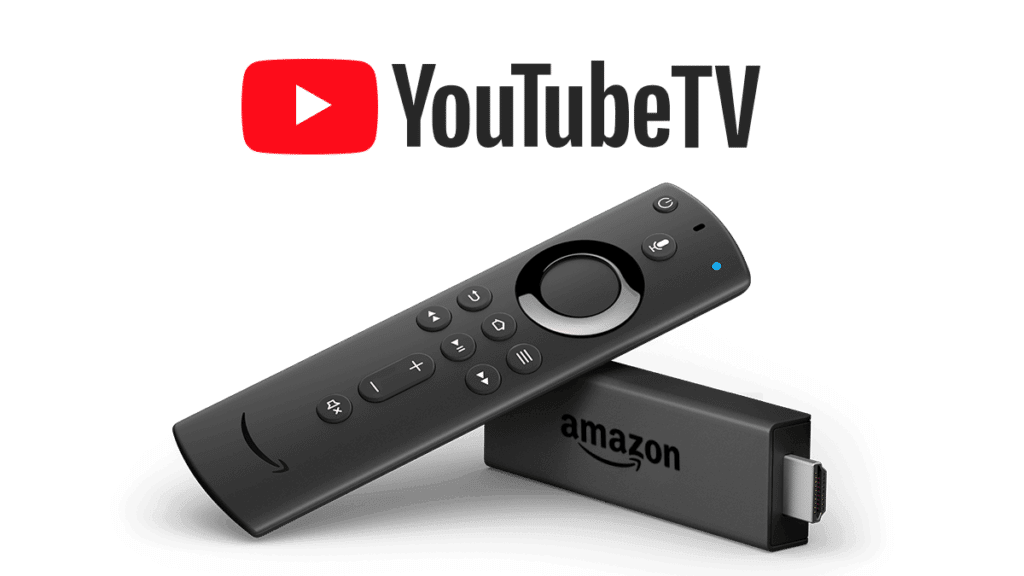 For YouTube TV users looking for an affordable alternative to Roku, I recommend the Amazon Fire Stick. The Fire Stick has been supported by YouTube TV since September of 2019, so it's a proven platform for YouTube TV.
Using YouTube TV on Amazon Fire Stick
There are a few versions of fire sticks to choose from. I recommend the Amazon Fire Stick Lite for around $25 or the Amazon Fire Stick 4K for around $40. The significant difference between these devices is the ability to watch videos in 4K, so this device may interest you if you want to take full advantage of YouTube TV's 4K+ add-on package. For more information, you can look at our comparison of Fire TV Devices.
Installing YouTube TV on a Fire Stick
Use the following steps to install the YouTube TV app on your Amazon Fire TV Stick.
On the Fire Stick Home screen hover over the Search icon.
Enter "YouTube TV" then scroll down and click on YouTube TV when the search result appears
Press the down directional button and select YouTube TV and select Download.
When the app is finished downloading, click the Back button on your remote until you return to the Home screen
Then click on YouTube TV to launch the application.
YouTube TV is now successfully installed! You can now either start a free trial or sign in to your existing account.
If you log in with your existing YouTube TV account, the app will remember all of the preferences you had set on your YouTube TV account.
About YouTube TV
YouTube TV is a live TV streaming service that boasts over 85 live TV channels in its lineup. Also, there are shows and movies available on-demand through YouTube TV. YouTube TV supports Android, iOS, Apple TV, Fire TV, Chromecast, and more. See ou review of YouTube TV for more details on this streaming service.