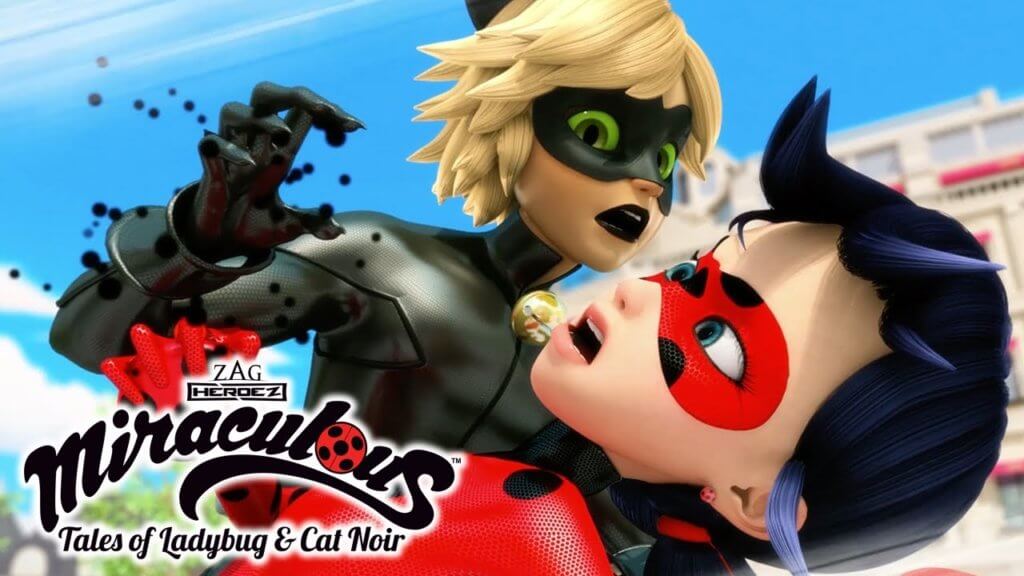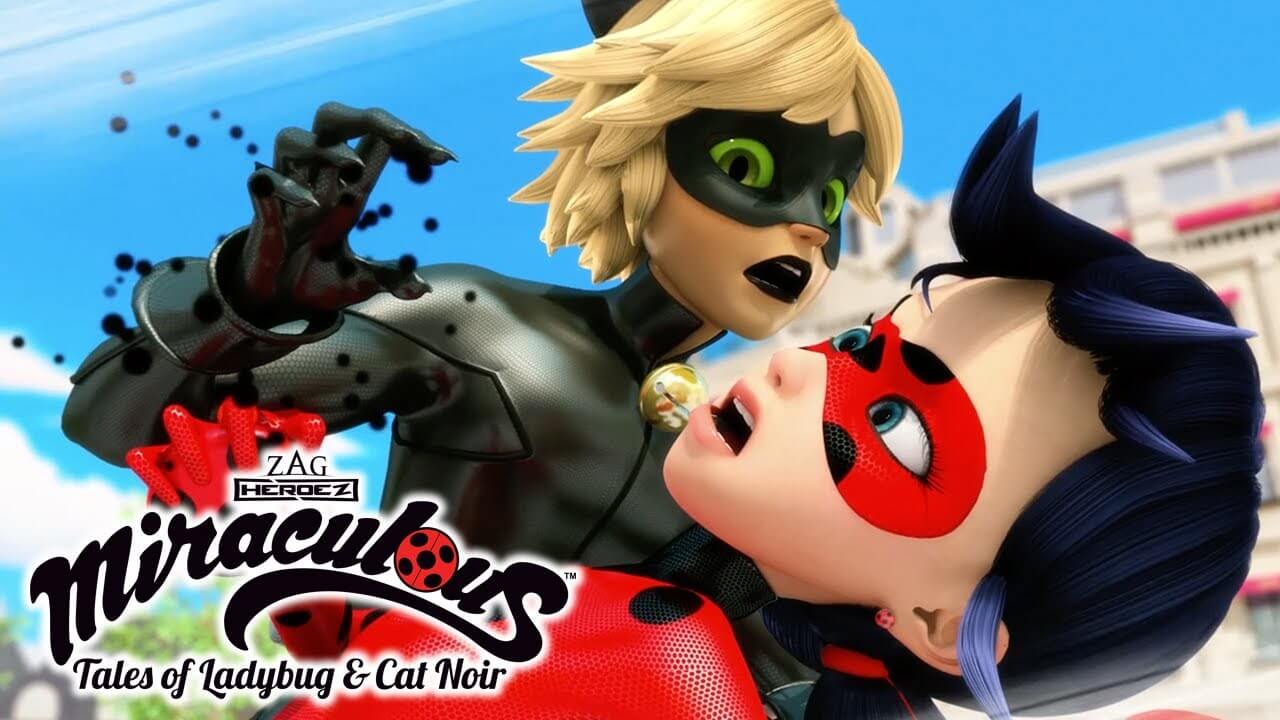 Since its premiere in 2015, Miraculous has skyrocketed to popularity among kids, tweens, and even adults – so much so fans eagerly awaited news of the new Season 4. We're going to tell you when you can expect season 4 and how you can watch every episode of Miraculous.
What Is Miraculous: Tales of Ladybug & Cat Noir About
What is a ship? If you answered a boat on the ocean or something that UPS does, you are hopelessly out of date. These days, a ship is a "relationship," used as both a noun and a verb. And if you tune in to the animated show Miraculous: Tales of Ladybug and Cat Noir, chances are you do so because of the character ships.
Fans have strong and heartfelt opinions on who should be with who. The right ship gives you all the feels, while the wrong is just triggering, as they say. Of course, there are other reasons to watch. It's a fun superhero adventure, with our clumsy, hapless heroine taking on evil in a spotted CGI spandex suit. In general, the animation is as clear, 3D, and detailed as a computer can generate these days. 
Despite this modern look, fans of traditional anime, or Japanese animation, find lots to love in its cute animal side kicks, its magical transforming relics (in this case, earrings), and the general high-school vibe. Miraculous is actually made by studios in France, Italy, and South Korea as well as Japan, and it is set in Paris, but you can't help but get the anime vibe.
Regardless of all that, you really watch it for the ships. The basic run-down is that awkward high schooler Marinette has unrequired love for rich fellow student Adrien. Little do they both know that they fight bad guys together on a daily basis as alter egos Ladybug and Cat Noir. When that happens, Cat Noir actually has unrequired love for Ladybug but not the other way around. (You couldn't call it a love triangle, more of maybe an inverted rhombus?)
The will-they won't-they keeps the fandom on its toes. Near and dear to the hearts of many is the Adrinette ship (formed by combining the names Marinette and Adrien), or even Marichat (Marinette with Adrien as Chat Noir). The combinations continue – and who ends up with who can be told only by time (and, perhaps, college selection?).
Where to Watch Miraculous Ladybug
Disney+ has acquired all five seasons of Miraculous Tales of Ladybug and Cat Noir from ZAG and (Season 4 is airing in France and Season 5 is in production.) The show will stream on Disney+ worldwide except for Brazil, Korea, and China. However, it's still unclear how these rights will work out with Netflix who currently holds the streaming rights in the US for seasons 1, 2, and 3.
Watching Miraculous Ladybug Season 4
Season 4 of Miraculous: Tales of Ladybug & Cat Noir premiered on April 11, 2021, in France on TFOU. In the US, the season will premiere in the summer of 2021 on the Disney Channel before moving to Disney+. Season 4 of Miraculous Ladybug will have 26 episodes. We will let you know when you can watch once we have a confirmed date for the US premiere of season 4.
Watching Miraculous Ladybug Season 1-3
In the US, Miraculous season 1 through season 3 is available on Netflix. Netflix costs between $8.99-$17.99/month, depending on how many screens you use at the same time.  Netflix offers the following plan options.
Premium – $17.99 per month – 4K HDR – allows four simultaneous viewings
Standard – $13.99 per month – HD – allows two simultaneous viewings
Premium – $8.99 per month – SD – allows one stream at a time
Netflix supports most streaming devices. Check their support page for more information. Also, check out our review of Netflix for more information on the service.
At some point all episodes of Miraculous will move ove to Disney+. It's currently unknown when Netflix's rights to the show expire. When they do, Disney+ will own the streaming rights to the Show in the U.S.
Need More Information?
If this article didn't answer your specific question, head over to our Home Page! It will guide you to affordable internet providers, streaming services to meet your needs, information on antennas, and many more tools and resources to help you save money on TV and Internet access.
For tips and tricks on cutting the cord and other tech topics be sure to join our Facebook Page.
Join Millions of Cord Cutters
Disclosure: Grounded Reason is supported by a small commission for purchases made through some product links on this website. We do not accept compensation from companies attempting to sway our review of products.