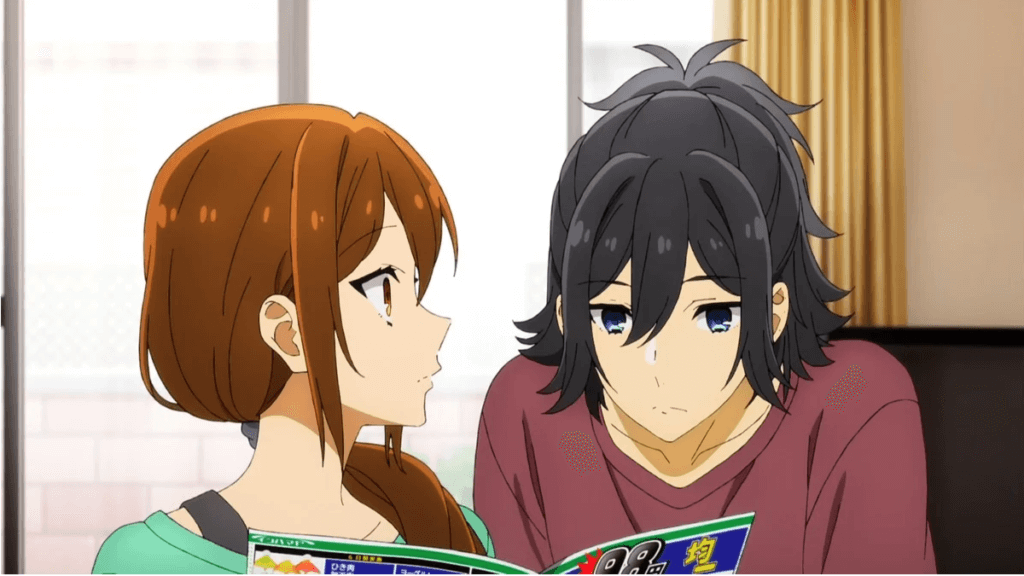 Where To Watch Horimiya: Available on Funimation (14-day free trial)
When Did Horimiya premier: The first episode was released on January 10, 2021.
Number of Episodes: 13, The first season was completed on April 4, 2021.
Subbed/Dubbed: All 13 episodes are available in english subtitles and dubbed
Info on Season 2 of Horimiya: Considering the Horimiya Manga series finished publication in March, and the final episode parallels the last chapter of the Manga, it's unlikely we will see a 2nd season, but you never know.
What is Horimiya
Horimiya is an anime based on the manga by Hiroki Adachi. It's a familiar story of a high school bond between the unlikely pair of Hori and Izumi. Hori is the popular girl at school that does well in all her classes, but her home life leaves Hori dedicated to caring for her younger brother and doing housework due to her two working parents hardly ever being home. Izumi appears to be your typical quiet and distant high school nerd, but that is just his surface. The bookish facade hides a boy struggling with school with tattoos and piercings. The two opposites meet and begin sharing their secret side with each other and building a friendship and possibly more.
The series is one to check out if you enjoy Rom-Com anime. I'm hard-pressed to think of a better one. This takes a very down-to-earth premise that is generally light and full of fluff but keeps us invested with great writing and a fun cast of characters. Just before the story of Hori and Izumi has a chance to get stale, their dynamic is refreshed by the classmates around them, each well written and fleshed out. If Shonen is your thing, then you should give this one a try.
Where To Watch Horimiya
Below are the services where you can watch Horimiya.
Horimiya is on Funimation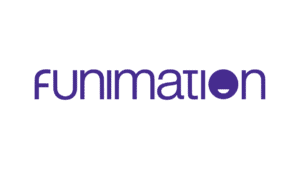 Horimiya is currently only available on the Funimation streaming service. You can watch all 13 episodes of the first season free in Japanese with English subtitles. Funimation has a great English dub of Horimiya, but you need to sign up for a premium account to see all the episodes dubbed. There is a 14-day free trial which is plenty of time to watch the entire series. Note that this is a new series so, a little less than half of the first season is finished dubbing.
If you cancel within your trial, you won't be billed. After the free trial, the service starts at $5.99 per month, but you can cancel at any time. You can watch on the web, on mobile, or your streaming device. The Funimation App is supported on the following devices:
Streaming Devices: Roku, Amazon Fire TV, Android TV, Apple TV, and Chromecast
Mobile: Android, iOS, and Amazon Kindle.
Smart TV: Roku TVs, Amazon Fire TV's Samsung smart TV, LG smart TV.
Gaming consoles: PS4, PS5, Xbox One, and Xbox Series X.
For more information see our review of the Funimation.
Horimiya is On Hulu
The 1st season of Horimiya is available through Hulu On-Demand, but all episodes are currently subtitled. If the dubbed version becomes available it won't be until all episodes are dubbed on Funimation. Hulu's On-demand streaming library starts at $6.99/month. That plan shows limited ads but Hulu offers an ad-free version for $12.99 per month. When subscribing to Hulu On-Demand there is no contractual obligation. Cancel any time at no additional cost. Features include:
Hulu Watch Party lets Hulu subscribers watch movies and shows together from different locations.
Watch Hulu Originals like The Handmaid's Tale, Shrill, and The Act.
Watch the current season of popular shows like Horimiya and more.
Watch on Roku, Amazon Fire TV, Apple TV, Google Chromecast, iOS, Android, and more
Hulu offers a 30-day free trial, which is plenty of time to watch all 4 seasons of Horimiya. You can also bundle Disney+, Hulu, and ESPN+. All three are only $12.99 per month! Check out our review of Hulu's Streaming Library for more information.
Need More Information?
If this article didn't answer your specific question, head over to our Home Page! It will guide you to affordable internet providers, streaming services to meet your needs, information on antennas, and many more tools and resources to help you save money on TV and Internet access.
For tips and tricks on cutting the cord and other tech topics be sure to join our Facebook Page.
Join Millions of Cord Cutters
*
Disclosure: Grounded Reason is supported by a small commission for purchases made through some product links on this website. We do not accept compensation from companies attempting to sway our review of products.