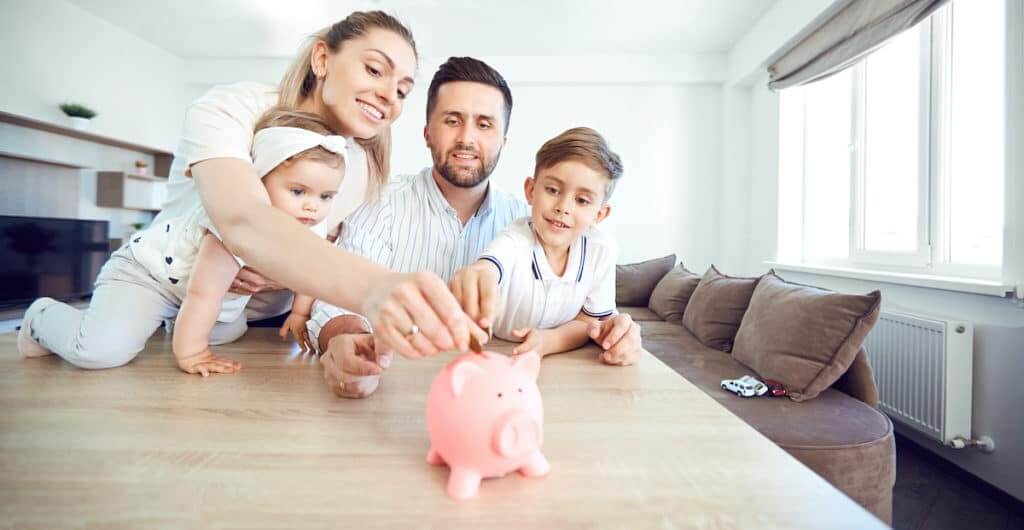 While watching TV without a cable subscription is easy for most. However, there are situations where some may need to keep cable TV. Some can't find an affordable internet provider. Others are tied to cable or satellite TV due to where they live. Some areas of the country do not have adequate over-the-air coverage and miss out on network TV.
Whether it's local sports or the inability to use a TV antenna, there are solutions to save money by trimming your cable bill, Here are five ways you can save money on cable TV without completely cutting the cord.
1. Use Your Own Cable Box
According to Consumer Reports, cable companies charge an average of $7-$13 per month for a basic cable box. The ability to record with a DVR can add another $10 to $25. Device fees are a multi-billion dollar revenue source for cable and satellite providers. They are taking us all for a ride.
Did you know you do not have to pay your pay TV provider $240 a year in device fees? You can use your own cable box. They have to allow this to stay in compliance with the law.
Most will want a DVR, and if that is the case, you may want to look into Tivo. However, Tivo also comes with monthly charges to maintain the DVR service. Check your TV provider's website for the equipment they support. Most cable companies use a CableCARD compatible devices. Your cable company must supply you with a CableCard by law. This card decrypts the cable company's digital signal so your device can read it. There may be a small fee, but it is considerably less than renting a box.
2. Local Channel Bundles
Satellite and Cable TV providers use the number of TV subscribers as a metric when reporting to Wall Street. To keep their stock prices up, they want you to have a set-top box. This means they will usually offer a super slimmed down package at a premium. These deals typically provide you with broadband, local network stations like ABC, NBC, CBS, Fox, and more.
Be wary. This deal usually lasts for a stated amount of time before increasing in price. Make sure you read the fine print. If you do not have your cable box, you can add an average of $25 every month to the promo price, while taxes and fees will add another $10. Ultimately, it does not beat cable TV alternatives I have laid out elsewhere, but it is better than paying close to $220 per month to watch television.
Another option may be Orby TV. They are a satellite company, but if you pay for installation, they install a TV antenna for local channels. They don't even force you to pick up their monthly programming. You can have them out to install the equipment and watch local programming without subscribing to the satellite channels.
If you are curious about setting up a TV antenna for free broadcast TV, check our explainer on over the air TV.
3. Cancel Cable Phone Service
There are plenty of ways to replace your landline telephone these days. Why shell out an extra $25 per month plus taxes and fees to your cable TV provider when you simply use your cell phone.
If you must have a home telephone, then a service like Magic Jack will provide one for about $35 a year! Don't get hustled by cable TV and phone providers; check out my article on home phone alternatives for more affordable solutions.
4. Use your Own Cable Modem
Like the cable box, the cable modem is another way your TV provider likes to inflate your monthly bill. Your TV provider may be charging you about $100 a year in rental fees to use their modem and router for your internet connection.
You can not only replace the modem with your own, but also install a more efficient network in your home. I give tips on how to do this in my post on using your own cable modem. The article even breaks down which modem to use for each cable provider.
5. Haggle, Haggle, Haggle
If you are still stuck with your pay-TV provider, you should be checking in at least once a year to see if you can lower your bill. Many times, there is a promotion or other discount you are missing. They surely won't call to tell you. If you live in an area with more than one provider, you can usually play them against one another to get yourself the best deal possible. We explained similar techniques when trying to negotiate a better internet price. These should also work when it comes to negotiating the price of your cable TV bundle.
We can't all cut the cord, but that doesn't mean you have to hand over every dollar your cable TV provider requests. Become cord shaver and save some of that hard-earned money for yourself