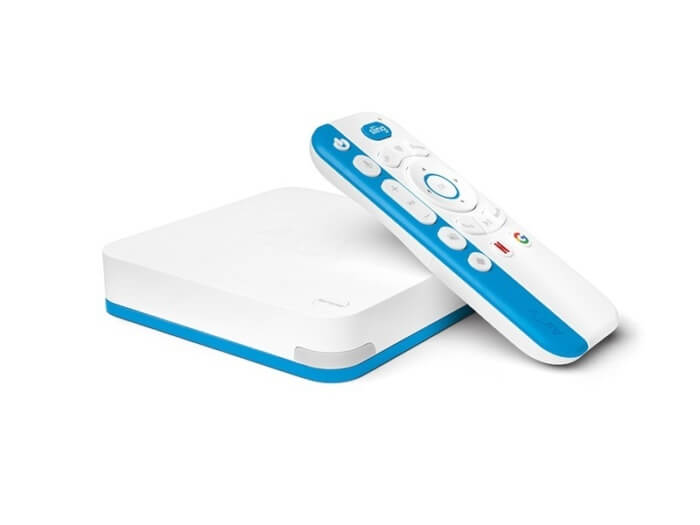 Dish Network has released a streaming device that supports up to 4K video, integrates with Google Play store, and accepts an OTA antenna input. The device is "AirTV" and is available starting today. It also made an appearance at CES 2017 this week.
While the device focuses on Dish's Sling TV, it is essentially an Android TV box. Therefore, anything available on Google Play should work on the device. While AirTV has shown the device working with Netflix and YouTube, it should also work with apps like Amazon Instant Video, Hulu, and more.
You can purchase AirTV in two flavors; A straight up Android TV device for $99, or the device with an OTA adapter for watching TV channels received from an antenna. The latter costs $129.99. If you opt to purchase just the AirTV Android box, you can add the OTA adapter later for $39.99. Therefore, buying both up front will save you $10. Both can be order through Dish's AirTV website.
Dish also provides $50 of Sling TV credits, so you can add a month or two of Sling TV free when you purchase AirTV. Although, Sling TV isn't required to use the device. AirTV function's using apps you can download from Google Play Store. Ultimately, it works like any other streaming device.
With the integration of OTA with Android TV, cord cutters will no longer need to switch between multiple inputs. For example, if I'm currently watching OTA TV through my antenna, I have to switch my TV input to my Roku if I want to watch Netflix. AirTV brings them both together in one device. Furthermore, the AirTV remote will control volume and power on most TVs.
To take full advantage of what AirTV offers you will need to install an antenna. I've written a guide to help choose which an antenna is the best based on your situation. However, installation of an antenna may be a different story. Luckily, dish will help you with that as well. You can have a Dish technician come to your house to have the antenna installed.
My AirTV should be arriving soon. I'll let you know what I think of Dishes latest cord cutting device once I take it for a test drive. Stay tuned.
Disclosure: Grounded Reason is supported by a small commission for purchases made through some links on this website. I only accept compensation from companies for products I support. I will not accept compensation from companies attempting to sway my review of products. All thoughts and opinions expressed are my own.
Be Sure To Listen To The

If you enjoyed this article, please subscribe in the sidebar to the right and we will notify you when new articles are published. If you are using a mobile device, click subscribe to Grounded Reason to get to the sign-up.