Heather C. Jackson is a freelance writer, editor, costume designer, and self-proclaimed television junkie located in Baltimore. Her writing work includes copywriting and editing art books, play scripts, and academic work; time as an editor, communications specialist, and publicist in regional theatre; and several years as a home and lifestyle writer and editor.

Latest posts by Heather C. Jackson (see all)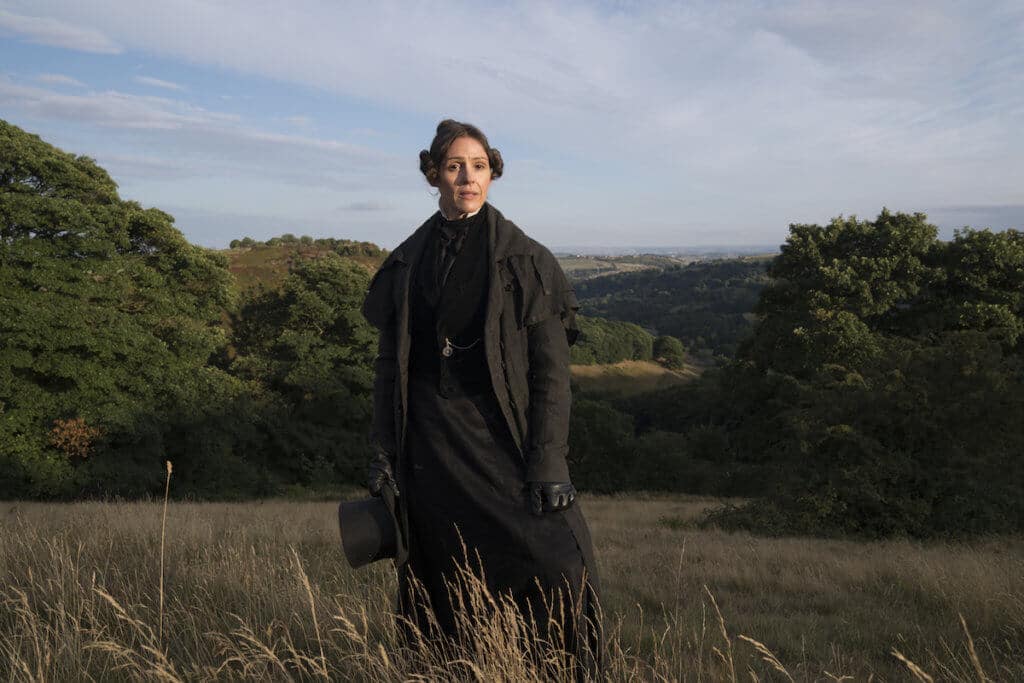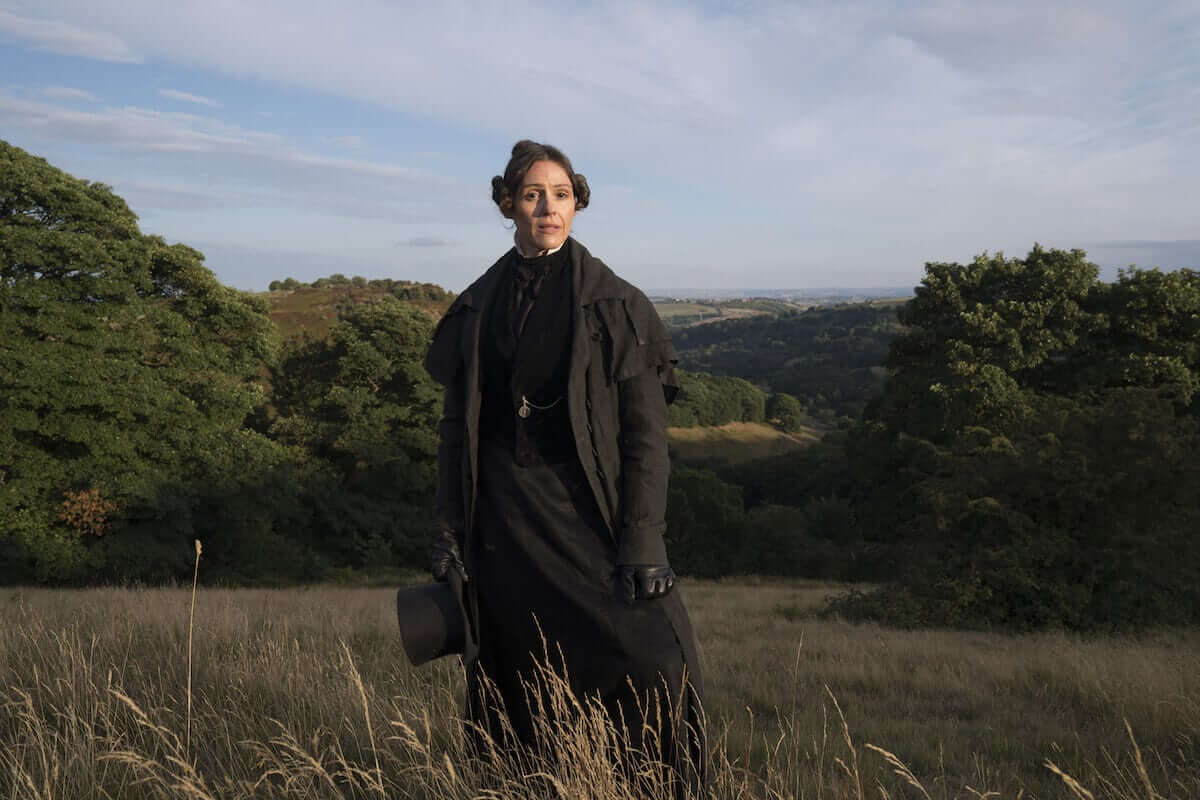 Not to be overshadowed (completely) by the final season of Game of Thrones, HBO has brought viewers a period drama of a much different flavor in Gentleman Jack, a series about a determined woman who chose to follow a life of largely men's pursuits in the mid-19th-century. From owning land to openly living with female partners, Anne Lister is an entirely different breed of powerful women.
Gentleman Jack is based on the life of the very real Anne Lister, a charismatic and strong-willed woman who managed her own business holdings, family land, and had what is widely considered the first lesbian marriage in Britain. Much of her life—including her many female lovers—was chronicled in her nearly 30 volumes of diaries, largely written in a code of her own devising. Among her adventures, she was also a world traveler and mountaineer, industrialist, and very much her own person.
The HBO series focuses on the early 1830s, when Anne is returning to Shibden Hall, her ancestral home, for a respite between adventures, and decides to take charge of running her family estate. She also has decided that it is time to make an advantageous match to help increase the family funds but has no intention of marrying a man. Dressing in a largely masculine way and brusquely facing off with anyone who challenges her ability to manage her own business interests, she nonetheless radiates a confident charisma that is clearly a magnet to the women she romances. Suranne Jones (Doctor Foster, Save Me) brings a captivating blend of strength, charm, and at times deep vulnerability to this complex woman. 
Drawn to Miss Lister's charisma is the delicate and beautiful Ann Walker, a local wealthy heiress, played by Sophie Rundle (The Bletchley Circle, Peaky Blinders). The two quickly form an attachment, and Anne Lister zeroes in on her goal: to marry well and to marry a woman, as a woman.

Gentleman Jack was created, written, and co-directed by Sally Wainwright (Happy Valley, Last Tango in Halifax), and co-directed by Sarah Harding (Vikings, Queer as Folk) and Jennifer Perrott (Doctor Who). The eight-episode series debuted April 22 on HBO to widely good reviews, averaging 85% from critics on Rotten Tomatoes, with even higher reception from audiences. New episodes are added weekly on Monday evenings. 
A co-production with BBC One, Gentleman Jack features many of the trademarks of classic BBC historical "costume dramas," including wide sprawling shots of the British countryside, rustic and dark interiors, and of course the aforementioned costumes. With stunning period detail, the team captures the 1830s with a natural realism, grit, and lushness. This rich past world is complemented by modern filmmaking touches, as Anne Lister frequently makes curt, off-handed comments and glances directed at the camera, a winking nod to the audience, and a voice-over often lets us into the thoughts that are ending up on the pages of her scintillating diaries.
In addition to Jones and Rundle, the cast includes several strong female actors, such as Gemma Whelan (most recently recognizable as Yara Greyjoy in Game of Thrones) as Anne Lister's sister, Marian, who is rather overshadowed and impatient with her sister's perceived eccentricity; and Gemma Jones (Harry Potter, Bridget Jones's Diary movies) as her doting Aunt Anne Lister, as well as an extensive cast of leading names in British television.
Like most period dramas "based on a true story," the real-life story of Anne Lister was more complex than the series may lead you to believe. However, between excellent filmmaking, charismatic actors, and the dedication to telling the story of a truly unique and resilient woman who forged her own path, Gentleman Jack is definitely an enjoyable watch.
How to watch Gentleman Jack without Cable
Gentleman Jack is available through HBO subscription formats, including HBO NOW, HBO GO, HBO On Demand, and partners' streaming platforms.
While HBO GO is the mobile access point for streaming HBO with a cable login, HBO NOW allows fans to subscribe to HBO without cable service. HBO NOW is available for $14.99 a month after a 7-day free trial. Check out our review of HBO NOW. Both options have apps and websites that allow viewing via laptop, phone, or TV, as well as through devices such as Roku, Google Fire, and Apple TV.
Both Amazon Prime and Hulu offer an HBO NOW add-on channel through their sites, at the same rate as the standalone service, including the 7-day free trial. It is also available as an add on with PlayStation Vue ($15/month) and DIRECTV NOW (starting at $17.99/month).
Need More Information?
If this article didn't answer your specific question, head over to our Home Page! It's designed as a guide to our most important articles to help you ditch pay TV.
For tips and tricks on cutting the cord and other tech topics be sure to join our Facebook Page and follow us on Twitter @Grounded Reason.
Grounded Reason Top Deals of The Month
When you subscribe to Verizon Fios Gigabit Internet you get a $100 Visa® Prepaid Card, your first month of YouTube TV covered, and an entire year of Disney+ on Verizon!!! Check out this Amazing Offer!
With 58 live channels and a cloud DVR for just $20 per month, Philo TV is one of the best deals you 'll find online. Try a Free Trial to Philo Now! No credit card required!
Join Millions of Cord Cutters
Disclosure: Grounded Reason is supported by a small commission for purchases made through some product links on this website. We do not accept compensation from companies attempting to sway our review of products.