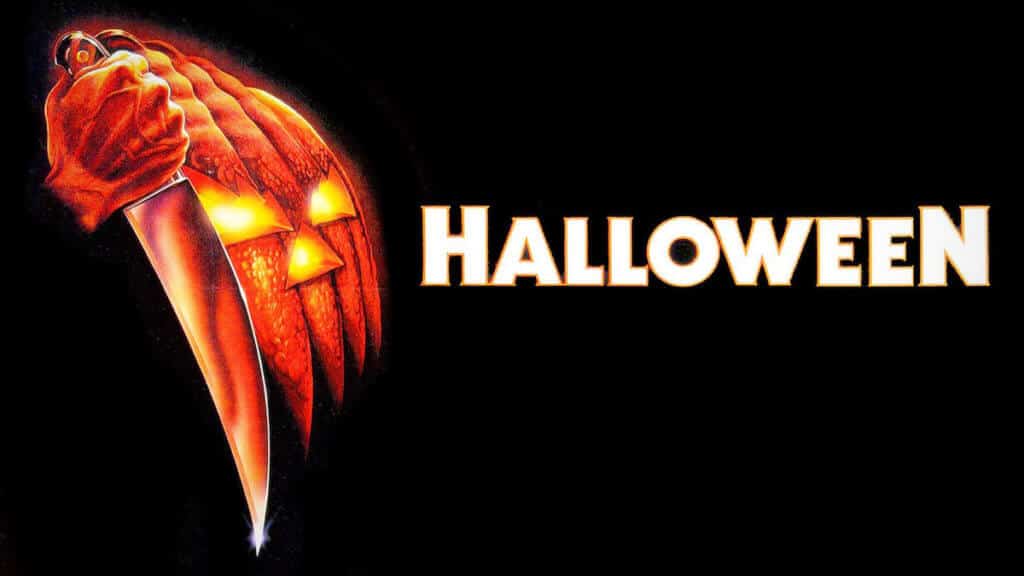 Nothing says Halloween like, well, Halloween. The mega movie horror franchise has made 12 movies over the last 43 years, with at least one more guaranteed in the coming year. With the final installment of the Laurie Strode era of the Halloween saga, Halloween Ends, releasing on October 13 in theatres (and on Peacock on October 14), there is revived interest in the whole saga. Here we tell you how to stream them all without cable, as well as give insight into the best (and worst) of the bunch and a brief timeline on how they all connect–or don't.
Where to Stream Every Halloween Movie
First up, we've listed them in release order, with a link to the best place to stream each one, based on ease of use and subscription value. For at least nine of the films, subscribing to AMC+ or a service that gets you AMC and Shudder will get you most of them.
Also included by each film is the Rotton Tomatoes review score, so you can see how it rates with both critics and audiences (critics% / audience%). Please note, some plot spoilers are inevitable in summaries, but we will try to limit those!
Halloween (1978) – 96%/89% – available on Shudder and AMC+. John Carpenter's original film introduced audiences to the slashing serial killer Michael Myers, and the teen babysitter he hunted, Laurie Strode (played by Jamie Lee Curtis in her film debut). The original film also introduces Myers' other chief antagonist, psychiatrist Dr. Loomis who is eternally on his former patient's tail.
Halloween II (1981) – 31%/63% – available to rent on Amazon Prime, stream on Peacock. Michael Myers stalks Laurie to the Haddonfield Memorial Hospital, where she's been admitted after Myers' gruesome attempt on her life. Halloween 2 is also currently available on the Peacock streaming service, which you can check out here.
Halloween III: Season of the Witch (1982) – 39%/27% – available to stream on Peacock. In an attempt to branch the franchise into an anthology, this is the one film to not include the seminal killer himself, Michael Myers, in some form, but rather refers to the first two films as fictions within its larger narrative.
Halloween 4: The Return of Michael Myers (1988) – 29%/52% – available on Shudder and AMC+. Michael Myers' return improved the audience reception slightly, in the fourth entry of the slasher series, in which a comatose Myers awakens and goes on the hunt for his 7-year-old neice.
Halloween 5: The Revenge of Michael Myers (1989) – 12%/37% – available on Shudder and AMC+. Dr. Loomis is still chasing Myers in what is considered one of the crudest films in the series… and the pitiful reception of the film may have led to the long break before the next attempt at resurrection.
Halloween: The Curse of Michael Myers (1995) – 9%/37% – available on Shudder and AMC+. Perhaps one of the worst rated of the series, the sixth film is the last of the original timeline before several reboots that jump back to the first two films as origin. However, it does have Paul Rudd, so that's something.
Halloween H20: 20 Years Later (1998) – 52%/49% – available on Shudder and AMC+. Jamie Lee Curtis is back for the first time since Halloween II, and this film reverts back to the end of that second film as its origin point, ignoring the intervening films. Two decades after escaping Myers, Laurie is under a new identity and headmistress at a school (full of CW teen stars of the mid-1990s), but Myers has finally tracked her down.
Halloween: Resurrection (2002) – 12%/25% – available on Shudder and AMC+. Myers stalks Laurie one more time, and then is off to his childhood home to terrorize a reality show being filmed there…? Yup.
Halloween (2007) – 28%/59% – available to rent on most platforms, Amazon Prime, iTunes. Instead of continuing either of the first two timelines, this remake of the original goes back to look deeper at the origins of Michael Myers and his muderous behavior with an all new cast and divergent storyline.
Halloween II (2009) – 22%/45% – available to stream on Peacock. Following the end of the 2007 reboot, Laurie and Michael discover a possible psychic link, and the ending of the sequel hints at an alternate timeline possibility that is never explored.
Halloween (2018)- 79%/70% – available to rent on most platforms, Amazon Prime, iTunes. The most recent reboot of the story, which this time goes all the way back to the end of the first film, is one of the most popular. It also marks the return of Jamie Lee Curtis (again), branching off into her own alternate timeline.
Halloween Kills (2021) – 39%/71% – available on HBO Max. This year's film picks up on the heels of the previous, with Laurie, her daughter, and granddaughter fleeing the house they thought they successfully left Myers to die in. However, of course, he (un)naturally survives and heads off on a brutal killing spree.
Halloween Ends (Releases in Theaters on October 13, streaming on Peacock on October 14). In the anticipated third installment of the new films, will we finally see the end of Michael Myers?
How to Watch Halloween Movies on AMC+
AMC+ is an ad-free premium subscription service that bundles AMC, BBC America, Shudder, SundanceTV, and IFC. AMC+ allows you to watch shows on these networks without commercials and sometimes provides episodes before they air on the linear network. Between AMC and Shudder, nine of the 12 movies are available to stream, so AMC+ is your best bet for Halloween. AMC+ costs $8.99 per month and can even be added directly through the Prime Video App, Roku Channel, and Apple TV Channels. For more information, see our review of AMC+.
How to Watch Halloween Movies on Peacock
Peacock is an over-the-top streaming service from NBCUniversal, with video-on-demand and some live events. While most TV shows and movies are from the NBCUniversal libraries, there is also a lot of third-party content available from Lionsgate, Starz, Warner Bros, A&E Networks, ViacomCBS, Paramount, Cinedigm, and more. The service has a free, premium, and ad-free options. The service is $4.99 per month. Once you subscribe, you can watch Peacock on Roku, Fire TV, Apple TV, Android, iOS, and more. Read more on Peacock in our guide to streaming on Peacock.
How to Watch Halloween Movies on Shudder
Shudder is a monthly subscription service featuring TV Shows and Movies from horror, thriller, and supernatural fiction genres. Backed by AMC, Shudder has access to an extensive film library, exclusive releases and has started creating original content as well, including movies, series, and podcasts. Shudder provides endless hours of classic scares and thrills for just $5.99 per month. You can try a 7-day free- trial to Shudder to see if you like it before subscribing. If you sign up for AMC+, Shudder is bundled into the service.
How to Watch Halloween Kills on HBO Max
Halloween Kills is available on HBO Max. A subscription to HBO Max costs $15.99 per month for their ad-free plan and $9.99 per month for their ad-supported service (meaning a few commercials with every episode). You can sign up here. HBO Max is supported on Android, iOS, Apple TV, Chromecast, Playstation, Roku, Amazon Fire TV, and more. You can check out my review of HBO Max for more details on this streaming service. HBO Max doesn't only air HBO but content from WarnerMedia and other sources.
About the Halloween Movies Chronology
Warning, this section contains a few more spoilers as I will attempt to give a brief overview of how the films in the series interact with one another.
The original series chronologically goest Halloween, Halloween II, and then jumps over Halloween III: Season of the Witch, which is standalone, and returns to the Michael Myers plotline for Halloween 4 and 5, and a sixth installment Halloween: The Curse of Michael Myers. The first two films in the series costar Jamie Lee Curtis, who made her film debut in the original as Laurie Strode, the teen babysitter that Michael Myers stalks. She will go on to star in six more entries the franchise after the first, including all three timelines (but not the 2007 reboot). Halloween II reveals Laurie is Michael's sister, a plotline that continues in movies 4 through 6. The first film also introduces the character of Dr. Loomis, Michael's psychiatrist and hunter, who will appear in eight of the 12 movies.
Halloween III: Season of the Witch is a standalone attempt to make the franchise more of an anthology series, creating an entirely new storyline and referring to the first two films as fictional entries in the narrative. But it didn't work for fans, so we'll just move on.
The second timeline and first "reboot" is in the 1990s, with H20: 20 Years Later and Halloween: Resurrection returning to the original story where Halloween II ended. They stick with the revelation from Halloween II that Laurie is Michael's sister and again star Jamie Lee Curtis, but all of the insanity of the intervening films (Laurie being dead and having her daughter, Jamie) is forgotten.
Next comes another pair of reboots in 2007 and 2009, which stand completely alone from the existing storylines, being more of a remake of the first movie that further examines Michael's origin story. While these movies still establish Laurie as his sister and Dr. Loomis as his psychiatrist, they are otherwise largely unassociated with the major timelines in the others.
That brings us up to the newest trio of films, and the third reboot, with 2018's Halloween. This one goes back to the end of the first film and doesn't include anything about Laurie being Michael's sister (yet). It also marks the return of Jamie Lee Curtis once (or thrice) more, as yet a third timeline of her original character. The 2018 reboot led into this month's new Halloween Kills and next year's Halloween Ends. But will it ever really be the end for Micheal Myers?
Need More Information?
If this article didn't answer your specific question, head over to our Home Page! It will guide you to affordable internet providers, streaming services to meet your needs, information on antennas, and many more tools and resources to help you save money on TV and Internet access.
For the latest news tips and tricks on cutting the cord and other tech topics be sure to follow our Google News Feed, like our Facebook Page and Follow Us on Twitter.
Join Millions of Cord Cutters
*
Disclosure: Grounded Reason is supported by a small commission for purchases made through product links on this website. We do not accept compensation from companies attempting to sway our review of products.