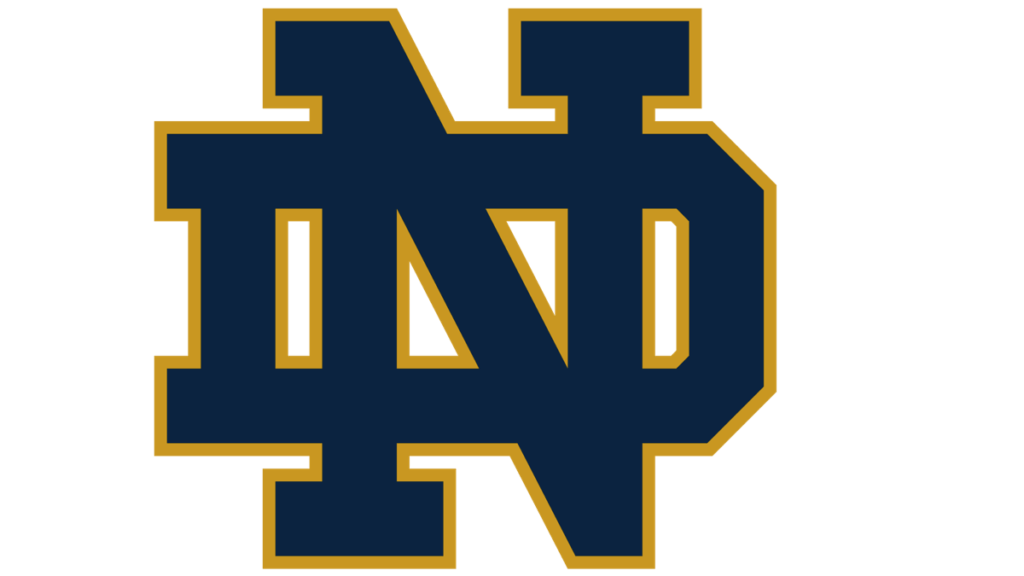 To watch Notre Dame football this season you will need access to NBC, ACC Network, and Fox. This article will explain how you can stream every Notre Dame Fighting Irish this season without having to pay for cable TV.
Watch Every 2021 Notre Dame Game
The Majority of the Irish games this season are on local channels like NBC. Using a TV antenna will allow you to watch games on NBC, ABC, and Fox, but you would be missing out on their game against Virginia Tech on ACC Network and possibly Virginia and Stanford. But don't worry, there is a way to watch every Notre Dame game, not on Peacock, and it doesn't require cable TV.
How To Watch Notre Dame Games Every Week: The streaming service fuboTV offers a 7-day free trial and provides live streaming access to ABC, NBC, Fox, ACC Network, and just about every channel that airs college football every week. We cover fuboTV and other streaming services you could use below.
fuboTV


FuboTV is our favorite option for college football and will let you watch Notre Dame Games every week. FuboTV also offers a 1-week free trial. After the free trial, the fuboTV Pro Plan costs $74.99 per month and includes the following channels for watching college football: ABC, CBS, NBC, FOX, NBC Sports Network, CBS Sports Network, ESPN, ESPN2, ESPN3 (Through the ESPN app), FS1, FS2, BTN (Big Ten Network)
To watch ACC Network, you need to add the "Sports Plus" channel pack for an additional $10.99 per month, but you only need it for one 1-month and can drop it right after the Irish play Virginia tech. The Sports Add-on includes the following additional channels: ESPNU, ACC Network, SEC Network, PAC-12 Network, and Stadium.
The FuboTV app is available on major platforms, including Apple TV, AndroidTV, Roku, and Amazon FireTV. We also have a full review of FuboTV for more details on their service. To see all the channels you can receive through FuboTV in your area, check out this link.
Hulu Live TV

Hulu Live TV provides the channels you need to watch Notre Dame play every week. Here are all the channels carrying college football you get with Hulu Live TV: NBC, FOX, CBS, NBC, ESPN, ESPN2, ESPN3, ESPNU, ACC Network, FS1, FS2, SEC Network, BTN, and CBS Sports
Hulu + Live TV is supported on Roku, Fire TV Devices, Apple TV, Chromecast, Xbox One, iOS, Android, and more. Check out our review of Hulu Live TV to see if they are right for you, or check out their 1-week free trial. The only college networks missing from their lineup are the Pac-12 Network, Longhorn Network, and Eleven Sports.
YouTube TV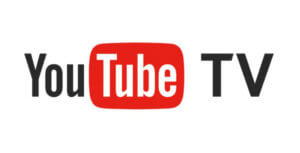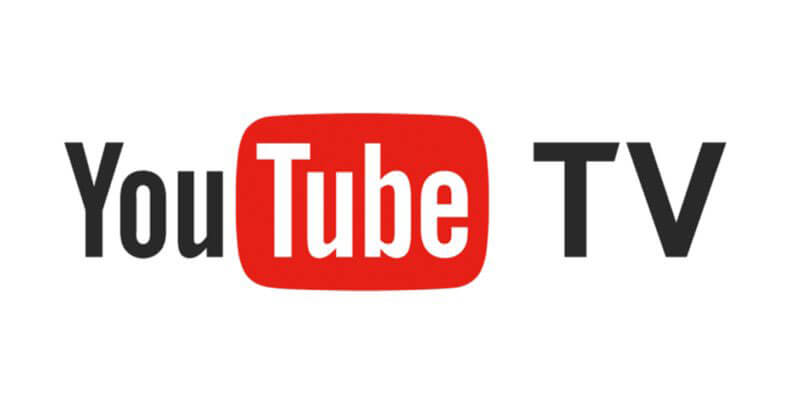 YouTube TV is another way to watch The Irish play every week. The streaming service offers local broadcast channels in many areas of the country. Here are the channels they provide: ABC, CBS, NBC, FOX, BTN, ACC Network, CBS Sports Network, NBC Sports Network, SEC Network, ESPN, ESPN2, ESPNU, FS1, and FS2
.You can add Next Level Sports and Fox College Sports by adding the Sports Plus add-on for an additional $11 per month. This will provide you with plenty of NCAA action for just $72.99 per month. YouTube TV supports Android, iOS, Apple TV, Fire TV, Chromecast, and more. The YouTube TV app has also returned to Roku devices after settling a dispute between the two companies. Check out our review of YouTube TV for more details.
DIRECTV STREAM
DIRECTV STREAM – DIRECTV STREAM offers various channel plans. Below I'll describe which channels airing college football are included with each plan. The "Choice" package is the base plan for $108.99 per month and offers the following channels carrying college football: FOX, NBC, CBS, ABC, ESPN, ESPN2, FS1, BTN, ESPNU, SEC Network, ACC Network, and Longhorn Network. DIRECTV STREAM is supported on Apple TV, Android TV, Roku, Amazon FireTV, and more. You can check out everything this service offers by signing up. You can also read more about this streaming service in our DIRECTV STREAM review.
Watch Notre Dame on Peacock
You can watch Notre Dame games on the Premium tier of the NBC Streaming service Peacock. You can watch the game through the Peacock app on iOS and Android devices or even your Smart TV or a TV with a streaming device like Roku, Amazon Fire TV, and more. To watch the Irish on Saturday, follow these steps.
Sign up for a subsciption to Peacock Premium
Download the Peacock app to your streaming device. Peacock supports Roku, Fire TV, and most streaming platform. See our review of Peacock for full details.
Open the Peacock app and sign in with your Peacock account credentials.
Navigate to the Search (Magnifying Glass) and type "Notre Dame" and you will see the available games
Coverage starts at 1:30 pm ET, but Kkckoff is at 2:30 pm.
Notre Dame 2021 TV Schedule
| Opponent | Date | Time | Network |
| --- | --- | --- | --- |
| at Florida State | Sept. 5 | 7:30 p.m. | ABC |
| vs. Toledo | Sept. 11 | 2:30 p.m. | Peacock |
| vs. Purdue | Sept. 18 | 2:30 p.m. | NBC |
| vs. Wisconsin (Chicago) | Sept. 25 | 12 p.m. | FOX |
| vs. Cincinnati | Oct. 2 | 2:30 p.m. | NBC |
| at Virginia Tech | Oct. 9 | TBA | ACC Network |
| vs. USC | Oct. 23 | 7:30 p.m. | NBC |
| vs. North Carolina | Oct. 30 | 7:30 p.m. | NBC |
| vs. Navy | Nov. 6 | 3:30 p.m. | NBC |
| at Virginia | Nov. 13 | TBA | TBA |
| vs. Georgia Tech | Nov. 20 | 2:30 p.m. | NBC |
| at Stanford | Nov. 27 | TBA | TBA |