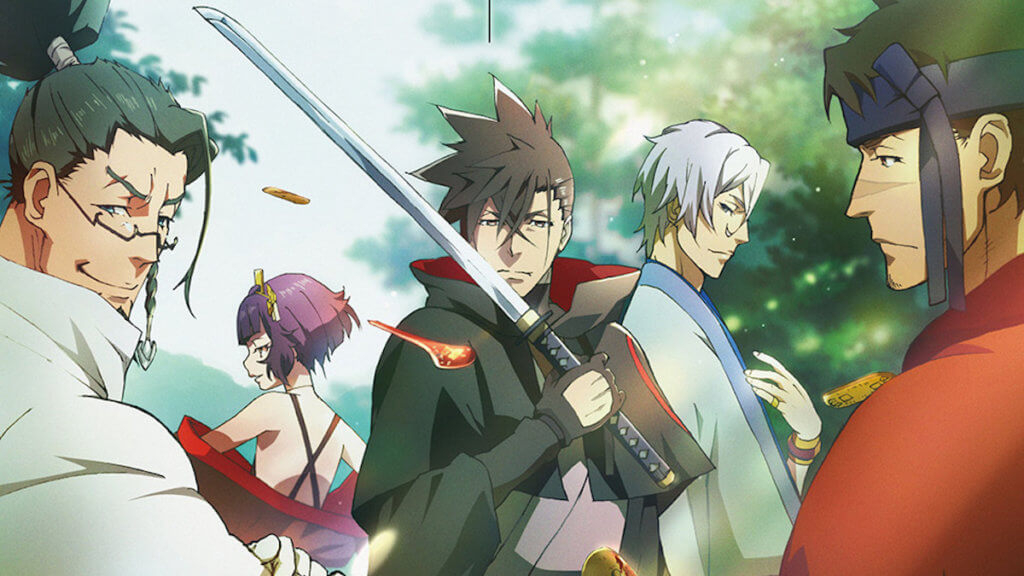 A new original anime series, Revenger, is being released on Thursday, January 5, and will be part of the winter anime simulcast on Crunchyroll. The story, set in samurai era Japan, follows the lone survivor of a massive clan assassination, Kurima Raizo, and the master assassin Usui Yuen investigating the attacks. The two work together to try and uncover the truth behind the assassinations, but the motive may be bigger than they realized, and they will have to survive a lot in order to exact revenge. Read more on how to watch all episodes of Revenger on Crunchyroll.
Where to Watch: Revenger is available on Crunchyroll, which has both free and paid levels.
What is Crunchyroll
Crunchyroll is a leading international platform for fans of Japanese anime and manga. Crunchyroll offers hundreds of titles that are ad-free for the hardcore fan to get access to everything truly.
Crunchyroll carries over 1,000 titles and 30,000 episodes of anime and Japanese drama. While some licensing restrictions mean that not all programming is available worldwide, that's still a substantial library accessed by millions of registered users to the popular site. Furthermore, Funimation is transitioning its content to Crunchyroll this year, making Crunchyroll the best choice for fans of anime. Check out our full review of Crunchyroll here.
How to Watch Crunchyroll
Crunchyroll offers both free and paid subscriptions. The paid tiers are referred to as "Crunchy Roll Premium" and offer a 14-day free trial of premium access. All service tiers stream in 1080p HD.
Crunchyroll Free
Free access to Crunchyroll is ad-supported and doesn't include simulcasts or access to all of Crunchyroll's anime and manga. You can also watch on only 1 device at a time. New episodes of shows on Crunchyroll will be available one week after the premiere.
Crunchyroll Premium
Premium access to Crunchyroll is broken into three tiers, Fan, Mega Fan, and Ultimate Fan.
The Fan tier costs $7.99/month and provides the following:
Get all streaming anime and Asian dramas available on Crunchyroll
Simulcast from Japan will be available as soon as 1 hour after the Japanese broadcast
all episodes are ad-free
stream on one device at a time
The Mega Fan tier costs $9.99/month and provides the following:
Everything in the Fan tier
Offline Viewing
stream on up to four devices at a time
$15 off a $100 purchase in the Crunchyroll Store every three months
The Ultimate Fan tier costs $14.99/month and provides the following:
Everything in the Mega Fan Tier
stream on up to six devices at a time
$25 off a $100 purchase in the Crunchyroll Store every three months
Annual Ultimate Fan member swag bag
Exclusive access to Ultimate Fan merchandise
You can sign up for any of these plans or enjoy Crunchyroll free by signing up here.