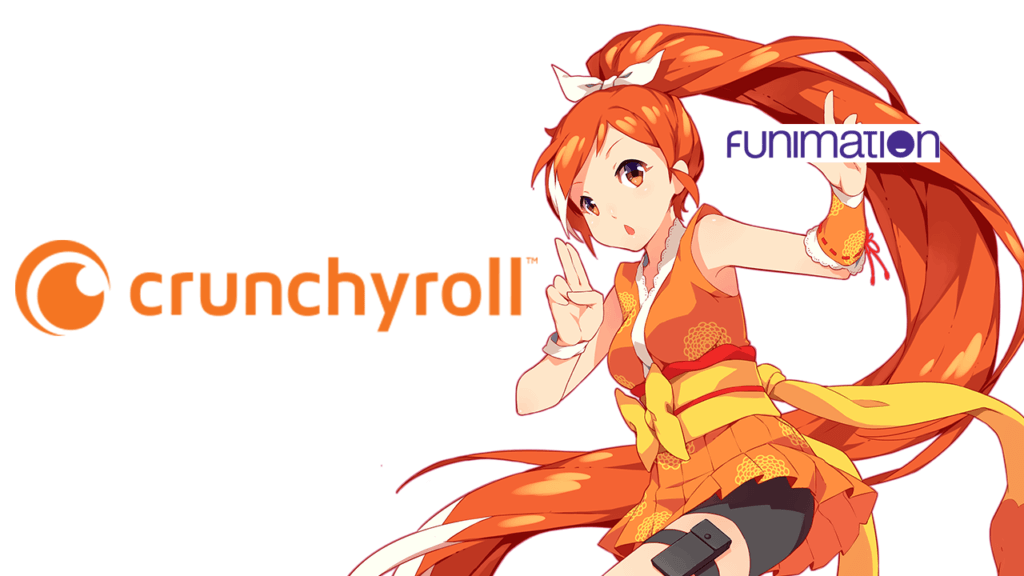 Sony owns Funimation and purchased Crunchyroll from AT&T. The deal closed in August of 2021, and it appears that Crunchyroll will be the face of Sony's anime brand. As of March 1, 2022, all the content on Funimation will be moving over to Crunchyroll.  All-new series from the upcoming Spring 2022 season that would have gone to Funimation will stream exclusively on Crunchyroll. Funimation will only continue to add new episodes of series they are currently airing.
If you're a Funimation paying subscriber and started your subscription before 2/28/22, you will receive an email offering you a 60-day Free Trial of Crunchyroll Premium. This offer is available to new Crunchyroll subscribers only, so if you already have a paid Crunchyroll subscription, you won't be eligible. Qualified users will receive an email by March 8, 2022, with a link to redeem the offer.
So if you use Funimation, you will want to sign up for a Crunchyroll account, but make sure you use the free trial link you are sent. Funimation digital copy, watch history, and queue won't be transferred to Crunchyroll at this time, but it's something the company is currently working on.
Crunchyroll Prices and Plans
Crunchyroll offers some content for free and in HD, but if you want access to all that's available, you will need to take a look at some of the plans below.
$7.99 per month: Unlocks all episodes on Crunchyroll with no ads. You can stream on 1 device at a time, and simulcasts from Japan will be available as soon as 1 hour after the Japanese broadcast
$9.99 per month: Everything in the previous tier adds the ability to download shows for offline viewing. You can also stream on up to 4 devices at once.
$14.99 per month: Everything in the previous tier, but lets you stream on 6 devices at once.
Crunchyroll also offers benefits with their merchandise store's $9.99 and $14.99 plans. See our review of Crunchyroll for more information. You can sign up for any of these plans on their website.
Summary of Features
Price: Crunchyroll plans start at $7.99 per month after a 2-week free trial.
Content: Crunchyroll will have close to 2000 titles with the merger
How Many Devices at Once: Crunchyroll's Pro Plan allows 1 stream at a time. Crunchyroll has a $9.99 plan that allows 4 simultaneous streams and a $14.99 plan with 6 simultaneous streams.
Offline Viewing: Crunchyroll's allows you to download episodes for offline viewing in their $9.99 plan.
Video Quality: 1080p and 720p HD
Crunchyroll now has a much more extensive library of titles with the addition of Funimation titles like Horimiya, Wonder Egg Priority, SK8 the Infinity, Cowboy Bebop, and Initial D. Crunchy roll also keeps favorite titles like Jujutsu Kaisen, Hunter x Hunter, KonoSuba, Haikyu!, Demon Slayer, Attack on Titan,  My Hero Academia, JoJo's Bizzare Adventure, Bleach, and Naruto. Crunchyroll will also be increasing its amount of dubbed titles as that was one of the strengths of Funimation. While I'm usually hesitant to sign up for a new service, having all this anime in one streaming service is a huge positive for anime fans.