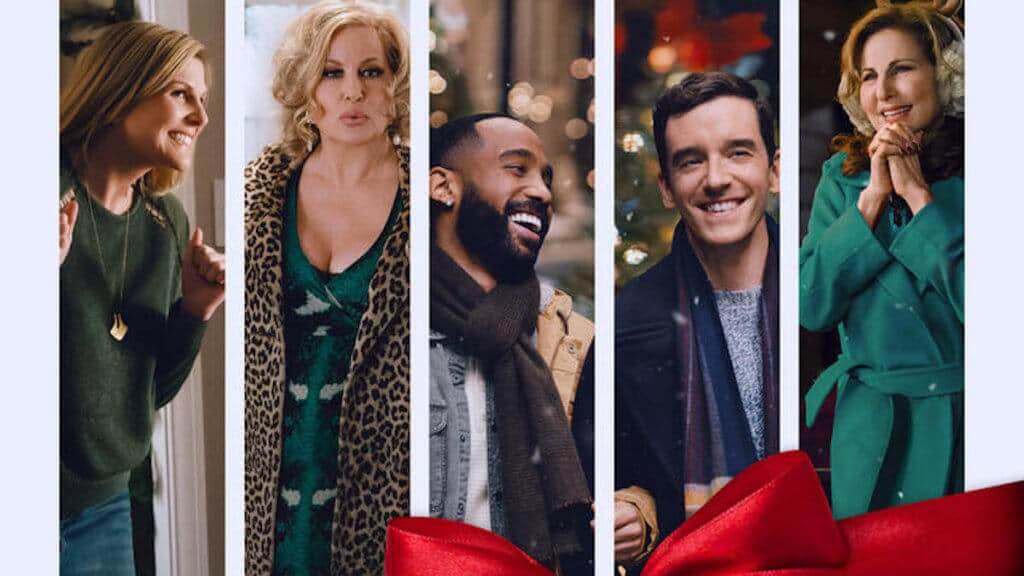 Single All the Way is a new holiday rom-com arriving Thursday, December 2 on Netflix. The film joins a growing genre of LGBTQ+ holiday films (like last year's Happiest Season). The delightful Michael Urie (Ugly Betty, Younger) stars as Peter, who is headed home for the holidays and, to avoid his family's comments on his single status, brings along his best friend Nick (Philemon Chambers) to play boyfriend. Holiday hijinks ensue when Peter's mother (Kathy Najimy) sets him up on a blind date with her handsome trainer James (Luke Macfarlane). Will the hot new hunk woo Peter, or will Peter and Nick see what's been right in front of them? The film also stars Jennifer Coolidge (Best in Show), Jennifer Robertson (Schitt's Creek), and Barry Bostwick. Read on to learn how to stream Single All the Way.
When Does Single All the Way Premiere: Thursday, December 2
Where to Watch Single All the Way

:

Netflix
Watching Single All the Way
Single All the Way is exclusively on Netflix. You can watch it by subscribing to Netflix via one of the following plan options:
Premium – $19.99 per month – 4K HDR – allows four simultaneous viewings
Standard – $15.49 per month – HD – allows two simultaneous viewings
Premium – $6.99 – SD – allows one stream at a time
Also, check out our review of Netflix for more information on the service.
How to Stream Single All the Way
You can subscribe to any of the plans above and watch Single All the Way on Netflix through the Netflix Website with your web browser. You can also sign up and watch Netflix by downloading the Netflix App to any of the following supported devices:
Roku
Fire TV
Nvidia Shield
Apple TV
Chromecast
Android Devices
iOS Devices
Windows Phones
If you don't have any of the devices above and are watching on your browser, you can connect your laptop to the TV to watch Netflix.