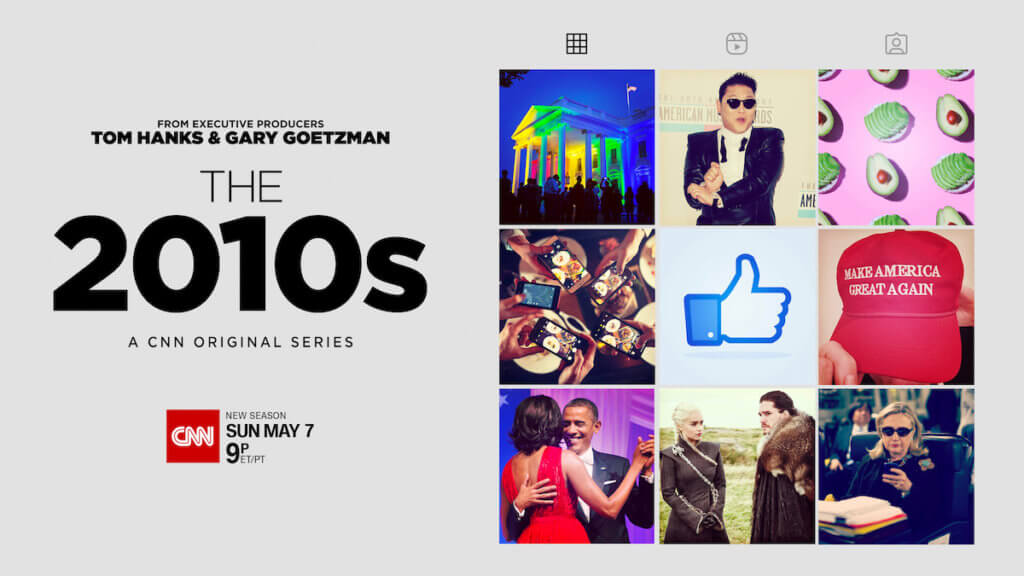 From CNN Original Series comes The 2010s, a new series that looks back at the turbulent decade that was. Produced by Tom Hanks, Gary Goetzman, and Mark Herzog, the documentary series looks at the years that gave us Instagram, President Barack Obama, marriage equality, Black Lives Matter, #MeToo, and Trumpism, and lead up to the most dramatic year: 2020. It also looks at the decade that became known as the second golden age of television. The seven-part series features rich archival footage and interviews with the likes of Dr. Anthony Fauci, Benny Blanco, Bill Kristol, David Remnick, Este Haim, FINNEAS, Fiona Hill, Jemele Hill, Lena Waithe, Maggie Haberman, Rami Malek, Reince Priebus, Ted Sarandos, Tom Hanks, and Vince Gilligan; as well as CNN anchors and correspondents Chris Wallace, Dana Bash, Fareed Zakaria, Manu Raju, Dr. Sanjay Gupta, Sara Sidner, Van Jones, and many more. Read on for more on how to watch The 2010s.
When Does it Premiere: The 2010s premieres on Sunday, May 7, at 9:00 p.m. ET.
When to Watch: The 2010s airs weekly on Sundays at 9:00 p.m.
What Network: The 2010s airs on CNN.
Best Way to Stream Live: DIRECTV STREAM provides CNN so you can watch The 2010s when it airs, and it has a 5-Day free trial when signing up. FuboTV, Sling TV, and YouTube TV(Free Trial) also carry CNN.
Watch The 2010s Without Cable
The following streaming services will let you watch The 2010s on CNN live without cable.
Watch The 2010s on Sling TV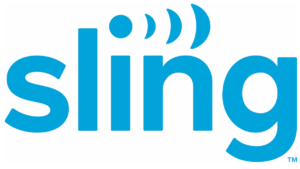 Sling TV is a very affordable option for watching The 2010s on CNN. CNN is on Sling TV's Blue channel package for $40/month. The Sling Blue plan allows you to watch on up to three devices at once. All Sling TV plans provide a cloud DVR to record CNN and more if you can't watch when a show airs. Sling TV's Cloud-based DVR is available on Amazon Fire, Roku, Android, and Apple TV devices. Each Sling TV package comes with 50 hours of cloud DVR storage, and you can keep recordings as long as you want with no expiration. For $5 more per month, you can increase the storage up to 200 hours. I go into more detail on devices and channels below. You can also check out my review of Sling TV for more details.
Watch The 2010s on DIRECTV STREAM
DIRECTV STREAM is another way you can watch The 2010s on CNN. Channel packages with CNN start at $79.99 per month with their "Entertainment" channel plan after a 5-day free trial. When streaming CNN, you get the same CNN programming that you would see on cable or satellite tv. All DIRECTV STREAM plans come with unlimited DVR storage as long as the content is watched within 9 months. Recordings are automatically deleted after 9 months. You can also access on-demand through the CNN Go app and other channel apps using your DIRECTV STREAM credentials. I cover their "Entertainment" channel plan below since it's the most affordable way to watch CNN on DIRECTV STREAM. You can learn about all the channel plans they offer in our full review of DIRECTV STREAM.
Watch The 2010s on Hulu Live TV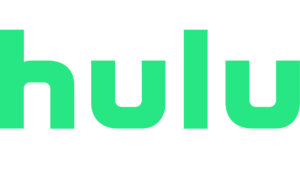 Hulu Live TV also carries CNN in its lineup, making it a good option to watch The 2010s. The service starts at $76.99 per month. Hulu Live TV includes the ad-supported version of the Hulu Streaming Library. You can upgrade to the ad-free version of Hulu's streaming library for a cost of $89.99. Before signing up for Hulu Live TV, check out the important information below on Hulu Live TV features from our review of Hulu.
Not only does Hulu Live TV include the Hulu Streaming Library with Hulu Originals like The Patient and Only Murders In The Building, but it also includes a subscription to Disney+ and ESPN+ as well. Hulu Live TV is the only streaming service that includes these two excellent streaming services. Hulu Live TV includes Unlimited cloud DVR storage in both Live TV Plans. Episodes can be stored up to 9 months after recording them, and you can fast-forward through recorded commercials. Hulu's credentials can also be used to link a valid TV provider to most 3rd party channel apps, including the CNN app. Read on for more details on Hulu.
Watch The 2010s on YouTube TV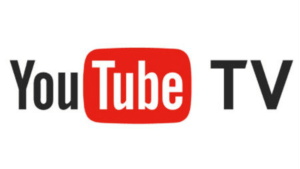 YouTube TV also offers The 2010s on CNN streaming, plus limitless storage space for recording your the included cloud DVR. Stream your library of recorded shows from anywhere. YouTube TV costs $72.99 after a free trial. YouTube TV includes a personal cloud-based DVR for each of the subscription's six account profiles. In addition, the DVR provides unlimited storage and simultaneous recordings. Furthermore, your recordings are available for nine months. Check out my review of YouTube TV for all the details and channels available on the service.
Watch The 2010s on CNN for Free
Some of the streaming services that carry CNN offer a free trial. You can take advantage of those and watch free CNN for almost a month or longer if you use different email addresses. Let's look at the free trials available.
As long as you cancel before the free trial expires, you won't be charged. You can cycle the free trials to get nearly a month of CNN free. If you get creative with email addresses and payment methods, you could watch free CNN even longer. Doing this would also let you test out the various live TV streaming services to see which one you like the best.
Watch with the CNN App
In order to stream CNN live through the CNN app, you have to enter your TV provider credentials. Most think you need a cable provider login to utilize the CNN app, but that isn't the case. Currently, Hulu Live TV and DIRECTV STREAM accounts will work to unlock the CNN app.
You can even download the CNN app on your Roku, Apple TV, or Amazon Fire TV and watch on your television using your Hulu Live TV or DIRECTV STREAM credentials. There are detailed instructions in the next section on installing and activating the CNN Go app on your streaming device.