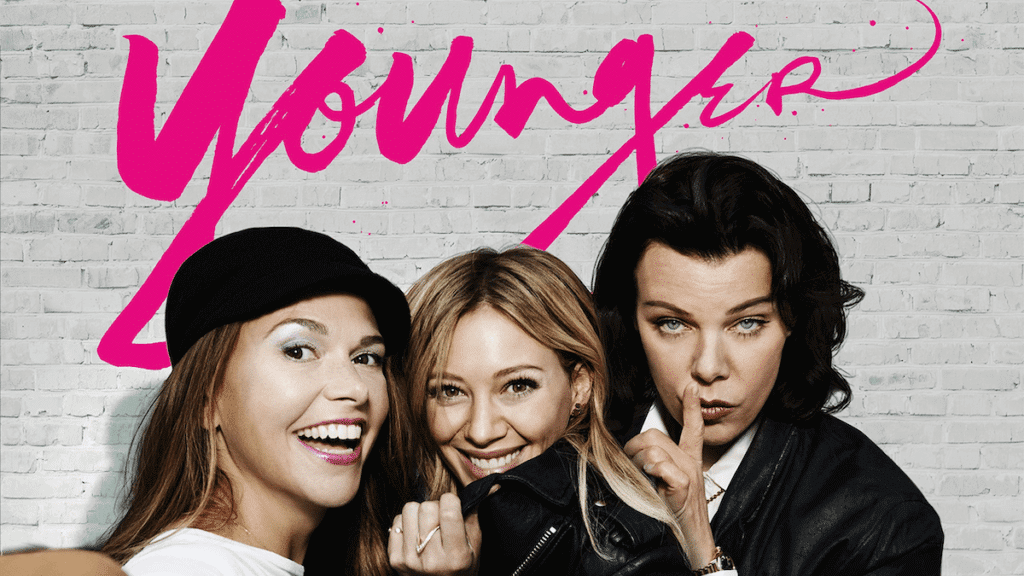 The 7th and final season of Darren Star's series Younger premiers this Thursday on April 15, 2021. However, it will be premiering on the streaming services Hulu and Paramount+. Season 7 will eventually air on TV Land, but at a later, still unannounced, date. Four episodes are available to stream on 4/15 on both streaming services, with one episode arriving per week on following Thursdays.
When Does Younger Season 7 Premiere: Thursday, April 15, 2021
Where to Watch: The first 4 episodes of Younger will stream on Hulu (30-day free trial) the Paramount+ Streaming service (30-day free trial)
When Will New Episode be available: every Thursday on Hulu and Paramount+
What Time will New Episodes be Available: 3 a.m. eastern time
Where to Watch Younger Season 7
Unlike previous seasons of Younger, season 7 of Younger will not premier on regular TV. It will only be available on Hulu's streaming library and the Paramount+ streaming service (Formerly CBS All Access.)
Younger on Hulu
Hulu is the best streaming service for watching new and old episodes of Younger. The first 4 episodes will be available to stream on Thursday, April 15 at 3 a.m. eastern time, with new episodes arriving every Thursday at the same time. All episodes from previous seasons of Younger are also available on Hulu's on-demand service. The price for Hulu on-demand starts at only $7.99 per month after a 30-day free trial.
Below are the various packages Hulu offers that will allow you to watch every episode of Younger
Hulu with commercials ($7.99 per month): This is the least expensive plan Hulu offers. This will allow you to watch the current and all past seasons of Younger on-demand. This package also provides access to the entire Hulu library; the on-demand Hulu feature providing various TV shows on network TV, cable, and all the Hulu Originals. There are commercials throughout the shows. This plan also allows subscribers to receive 1-year of Hulu for the price of 10 months ($59.99) by switching to annual billing.
Hulu – commercial-free ($7.99 per month): For another $6 per month, you get Hulu on-demand without commercials. (Due to network arrangements, Grey's Anatomy, Marvel's Agents of S.H.I.E.L.D., and How To Get Away With Murder will always have commercials)
Hulu is supported on Roku, Fire TV Devices, Apple TV, Chromecast, Xbox One, iOS, Android, and more. See our review of Hulu for more details and information on this streaming service.
Younger On Paramount+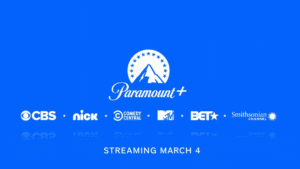 The first 4 episodes will be available to stream on Thursday, April 15 at 3 a.m. eastern time, with new episodes arriving every Thursday at the same time. Paramount+ offers a 30-day free trial so that you can try the service with no risk.
Paramount+ is a streaming service that carries shows from CBS, BET, Comedy Central, MTV, Nickelodeon, Paramount Pictures, Smithsonian Channel, and more. . After the trial, the service price starts at $5.99per month with ads and $11.99 per month to watch without ads. Paramount+ is available on Roku Players, Apple TV, Xbox, Chromecast, Android TV, Amazon Fire TV, and Fire TV Stick. See our review of Paramount+ for more information on this streaming service.
Watch Every Episode of Younger
If you missed out on the first 6 seasons of Younger, you can also use Hulu (30-day free trial) or Paramount+ (30-day free trial) to watch those episodes as well.
Our Review of Younger
Younger is addictive. That really is the best word for it. The stylish comedy has steadily grown in viewers over the first 6 seasons and still carrying a stellar 99% fresh on Rotten Tomatoes. Starring Broadway icon Sutton Foster (Bunheads), the show takes its core energy from a similar focus on female relationships as fueled creator and executive producer Darren Star's Sex & the City.
Foster stars as recently divorced Liza Miller, a 40-year-old trying to re-enter the workforce in order to support herself and her college-age daughter, only to find the aggressive world of publishing is not age-friendly to her after being out of the game for so long. With the help of her best friend Maggie Amato (the incomparable Debi Mazar), a hip artist and lesbian living in Brooklyn, she makes over herself as a 26-year-old millennial in order to land a job with book publisher Empirical Press. What follows is a tenuous tightrope walk as she befriends friendly and ambitious junior editor Kelsey Peters (Hilary Duff), starts a fling with the much younger tattoo artist Josh (Nico Tortorella), and tries to keep everyone in the dark about her age—including the dashing and "age-appropriate" head of Empirical, Charles Brooks (Peter Hermann).
Younger magically seems to bridge the age gap and appeal to viewers on both side of the Liza dilemma, both the millennials and the Gen-Xers, hitting a high in viewers 24-49. Credit is largely due to the show's stellar and largely female-lead cast—particularly Foster's charm and easy to love quality—and its focus on the lives of modern women, their careers, dreams, and relationships with each other. Joining the strong cast of women is Miriam Shor as Diana Trout, Liza's temperamental boss and Molly Bernard as Kelsey's best friend Lauren, a fierce and funny social-media obsessed promoter.