The new series Fatal Attraction is a deep-dive reimagining of the 1980s film, which itself was a classic psychosexual thriller and 1980s cultural icon. It stars Joshua Jackson as Dan Gallagher, a man whose affair with the enigmatic Alex Forest (Lizzy Caplan) begins a chain reaction of problems in his marriage to Beth (Amanda Peet), and his career. As Alex becomes more controlling and obsessive, since coersion and blackmail to keep Dan in her power, the series explores issues of infidelity through modern attitudes toward strong women and the complexity of personality disorders. Read on to learn how you can watch every episode of Fatal Attraction when it airs.
When Does the New Season Fatal Attraction Premiere: Fatal Attraction premieres on Sunday, April 30.
What Day Do New Episodes of Fatal Attraction Air: Fatal Attraction streams new episodes on Sundays.
Where to Watch: Fatal Attraction is on Paramount+
Where to Stream New Episodes of Fatal Attraction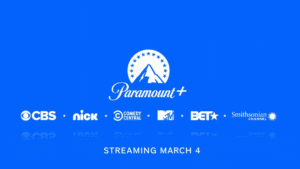 Fatal Attraction is exclusively available on Paramount+, with new episodes landing on the streaming service each Sunday.
Paramount+ offers a 7-day free trial so that you can try the service with no risk. However, there are two plan options to choose from:
Paramount+ Premium: In addition to original programming like Fatal Attraction, Paramount+ Premium provides live streaming access to your local CBS station so you can broadcast series as they air. This plan also offers on-demand ad-free access to Paramount+ content. After the 7-day free trial, the service price starts at $11.99.
Paramount+ Essential: This plan provides original content, plus ad-supported on-demand episodes of new shows the day they air on CBS for $5.99 per month after a 7-day free trial. This plan doesn't include live CBS, so you will have to wait a day for new episodes.
Paramount+ is available on Roku Players, Apple TV, Xbox, Chromecast, Android TV, Amazon Fire TV, and Fire TV Stick. See our review of Paramount+ for more information on this streaming service.
Paramount Plus Device Support
Watch Paramount Plus by downloading the Paramount+ app to Roku Players, Apple TV, Xbox, Chromecast, Android TV, Amazon Fire TV, and Fire TV Stick, and you watch right on your television. You can also stream on the go by downloading the paramount+ app to your iOS or Android Mobile device. The Paramount+ app is also available on Samsung, LG, and Vizio smart TVs, along with Xfinity Flex & X1 boxes.