With so many alternatives to cable and ways to stream media, the digital television scene can be a nightmare to navigate. Not only is each established company continually introducing new models of viewing, but new companies are cropping up all the time. Recently, Grounded Reason looked at all of the Live TV streaming services side-by-side to determine the overall best option. Now we are going to give you a more direct one-on-one comparison of some of the big ones, to see how they measure up in depth.
Hulu Live TV vs. Sling TV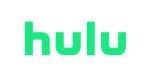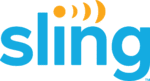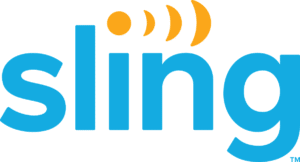 Price
✓
DVR Features
✓
# of Screens
✓
Overall Channels
✓
Device Compatibility
✓
Sign Up
Overall Winner: Hulu Live TV
While Sling wins out on price. Hulu has better DVR options and the option for unlimited screens. Sling TV has slightly more basic cable channels due to add-on packages. However, Hulu Live TV offers network channels in many more local network and has better premium channel options. Device compatibility is nearly a wash with a slight nod to Sling
Comparison Details
Hulu was already one of the "big three" of television streaming services, with its on-demand availability of popular series, as well as Hulu Original programming. In 2017 it added Hulu Live TV, putting it in direct competition with cable services and cable alternatives such as Sling and Philo. Hulu Live TV added streaming live broadcast network and popular cable channels, as well as enhanced on-demand access to cable networks not available in its standard library.
Sling is one of the top competitors in cable alternative streaming services (or over-the-top content providers), offering a true a la carte approach to package selection since 2015 when it branched out from its previous incarnation as DishWorld, an OTT branch of the Dish Network. Sling offers several price points, each which includes live and on-demand access to a variety of cable networks, as well as numerous add-on channels to customize viewing.
Price Comparison
On a simple by numbers comparison, Sling starts as the more affordable, with either its Orange or Blue package each costing $30 a month, and available as a combined package at $45. (Each package has a different combination of cable channels.)
Hulu Live TV starts at $76.99 per month, when combined with the base Hulu service, and $89.99 per month when combined with the No Ads service. Hulu Live TV offers a free trial offer of seven days, either for the full package or when upgraded from a current Hulu subscription.
Pricing can be deceiving, however, as both offer a wide range of add ons that can fluctuate the price dramatically. Hulu Live TV has over 65 base cable channels, with Sling's combined Blue and Orange packages having about 50. But then Sling offers multiple thematic packs (sports, kids, comedy, news, lifestyle, Hollywood, heartland, and so forth), which for $5 to $10 more each give you an additional handful of channels in a particular genre. Finally, there are around 15 stand-alone channels that can be added (besides premium) for anywhere from $3 to $8 a month in Sling. It could easily add up if you're trying to build a specific menu from all of the a la carte options Sling offers.
On the other hand, if Sling Blue, for example, has all your favorites and you just need to add the Comedy package to get TV Land and MTV, then you're running about $35 a month, still below the Hulu Live TV package. So, on the base level, Sling is your more affordable option.
Streaming and DVR features
Hulu Live TV has better features here. It starts with the ability to stream on two simultaneous screens, and for $9.99 a month more you can stream on unlimited screens. The Cloud DVR feature on Hulu Live TV is standard and allows subscribers to save up to 50 hours of recorded storage, great for live sports games, daily news broadcasts, or special events that may not be available on demand. This can be increased to 200 hours with the Enhanced Cloud DVR $9.99 a month add on. For $14.99, subscribers can combine the Enhanced Cloud DVR and unlimited screen features (all of these upgrade options include a free one-month trial).
Sling subscribers get single stream use with Sling Orange, and on up to three screens with Sling Blue. The combined package gets you four simultaneous screens. While Sling's standard packages include a cloud DVR with 10 hours of storage, for $5 a month subscribers can expand to 50 hours of cloud DVR storage.
Cable Channel Comparison
As mentioned, Sling has numerous different combinations that let you cherry pick your best lineup. For the ease of comparison, we're starting with the combined Blue and Orange packages.
Hulu Live TV has more than 65 cable channels, including most of the major cable basics, so for sheer quantity, it is the front-runner. However, it is actually missing more of the most popular cable channels, including AMC, BBC America, Bravo, BET, Comedy Central, Fox Sports, TV Land, MTV, and Nickelodeon. Select series from some of these networks are available through their regular on-demand library, such as Fear the Walking Dead (AMC) and Killing Eve (BBC America), but not the full network or live streaming. Hulu Live TV does offer an Entertainment package add on, with an additional 10 channels for $7.99 more a month.
Sling has most of those missing options among its 50+ base channels in the combined package but is missing big names such as Animal Planet, TLC, and Nickelodeon, and a few of the others such as Logo, TCM, and TV Land are only available as part of add-on packages. Sling offers a good channel search page, allowing you to see what packages include specifically what you're looking for. For the number of more popular networks available either as a base or an add-on, Sling has the better selection.
Premium channels and sports
When it comes to premium cable channels, both services offer Showtime and Starz for roughly the same price, between $9 to $11 each. However, Sling doesn't offer HBO or Cinemax add ons, and Hulu Live TV does, at $14.99 and $9.99 a month, respectively. Sling does offer Epix for an additional $5, but that doesn't really compare, so Hulu Live TV has it beat for premium service.
When it comes to sports, Hulu has more upfront sports options, with almost all the ESPN networks, except for ESPN 3, and including sport-specific ESPNs, as well as CBS and NBC sports, FS1 and FS2. It also has Golf channel, but few other specific sport channels like MLB, NFL, or NHL.
Sling has ESPN, ESPN 2 and 3, FS1 and FS2, NBC Sports, NFL, and Stadium as its primary base sports options (in the Blue/Orange combined package). It then has a sports add-on that features 12 more channels, including Golf, MLB, and NBA TV. In addition, Sling offers individual NBA Team League Passes, available for each of all 30 NBA teams, for $17.99 a month, per team. For options in sports programming, Sling has the upper hand.
Local TV Channels
Streaming live local TV, particularly for network series, local news, and special events, is one of the challenges facing most cord cutters. In this department, Hulu largely beats out Sling, although Sling is working on technological options to catch up. Hulu Live TV has the major local broadcast networks automatically, ABC, CBS, Fox, and NBC, without checking your local service. It does not have CW or PBS, however, as live streaming options, but some CW shows are available on demand.
Sling offers local channels in theory, but it is a case-by-case based service area (for example, myself, in North Baltimore, cannot get any local networks live through Sling). However, Sling has two options to encourage people who want local programming to still subscribe. First, they offer a free indoor antenna with two months of service pre-paid, allowing viewers to watch local broadcasts on their television. The second option, with three months paid upfront, is a free antenna and an Air TV player combination, which allows the broadcast to be integrated into the Sling app, and therefore available on select mobile streaming devices, even when you're not local.
Device Compatibility
Finally, the tech. How can each service be utilized?
Hulu:
Mac & PC computers
Roku (select models)*
Apple TV (4th generation)*
Apple/IOS devices
Android phones and tablets
Amazon Fire TV and stick
Chromecast
Xbox (One & 360)
Samsung & LG smart TVs
Nintendo switch
Xiaomi Mi box
Sling:
Mac & PC computers
Roku (select models)*
Apple TV (4th generation)*
Apple/IOS devices
Android phones and tablets
Amazon Fire TV and stick
Chromecast
Xbox One
Samsung & LG smart TVs
AirTV Player
Xiaomi Mi TVs
Oculus
The biggest challenge with device compatibility is that as new services come on the market, they aren't always integrated into older device models. For example, the base Hulu service runs fine on older Rokus, but the app doesn't update to Hulu Live TV. Similarly, older Apple TVs aren't designed with a built in app store, so many newer services, such as either Sling or Hulu Live TV, can not be added to them.
Sling, however, does easily integrate into older model Rokus, and the interface is quite easy to navigate in that format. One of the nice in-app features is a rental service for new movies, putting Sling into competition with Amazon and iTunes. Sling and Roku are also working in partnership as well, with Sling coming free for two months on new purchases of the Roku Express. Sling's flexibility and availability across a more unique range of devices give it a slight upper hand.
Which Is Best Overall
Overall, both services have a lot to offer. Sling TV can be more customized to your choice viewing experience and can be quite affordable if you are only looking for access to the right combination of channels. But it requires a bit of legwork to prepare your menu and can be a bit unwieldy in that regard.
However, at the end of the day, Hulu Live TV starts with a larger base of option right at hand, not to mention all of the features, massive on-demand library and original programming that Hulu made its name on, making it a more straightforward option for the average viewer.