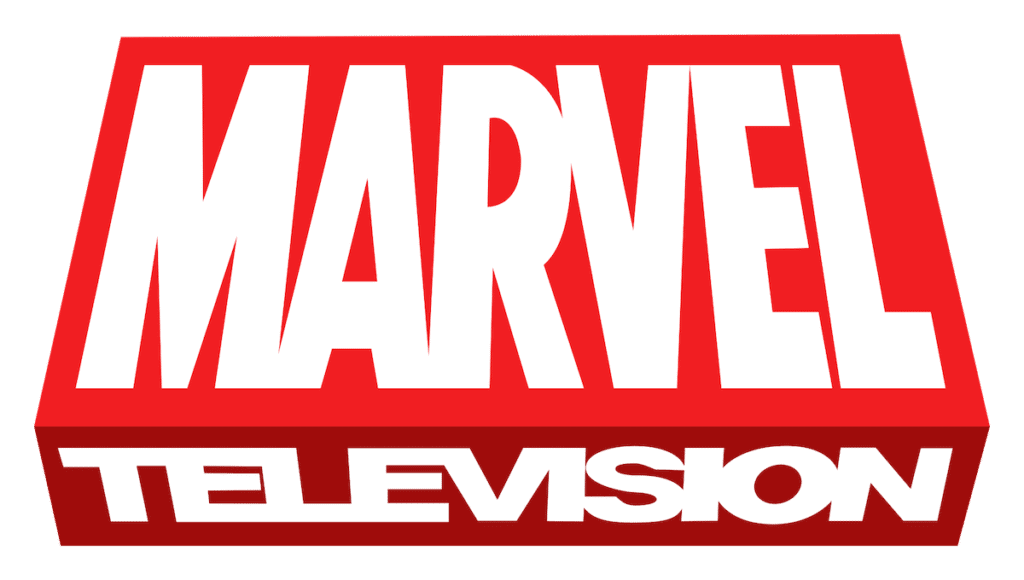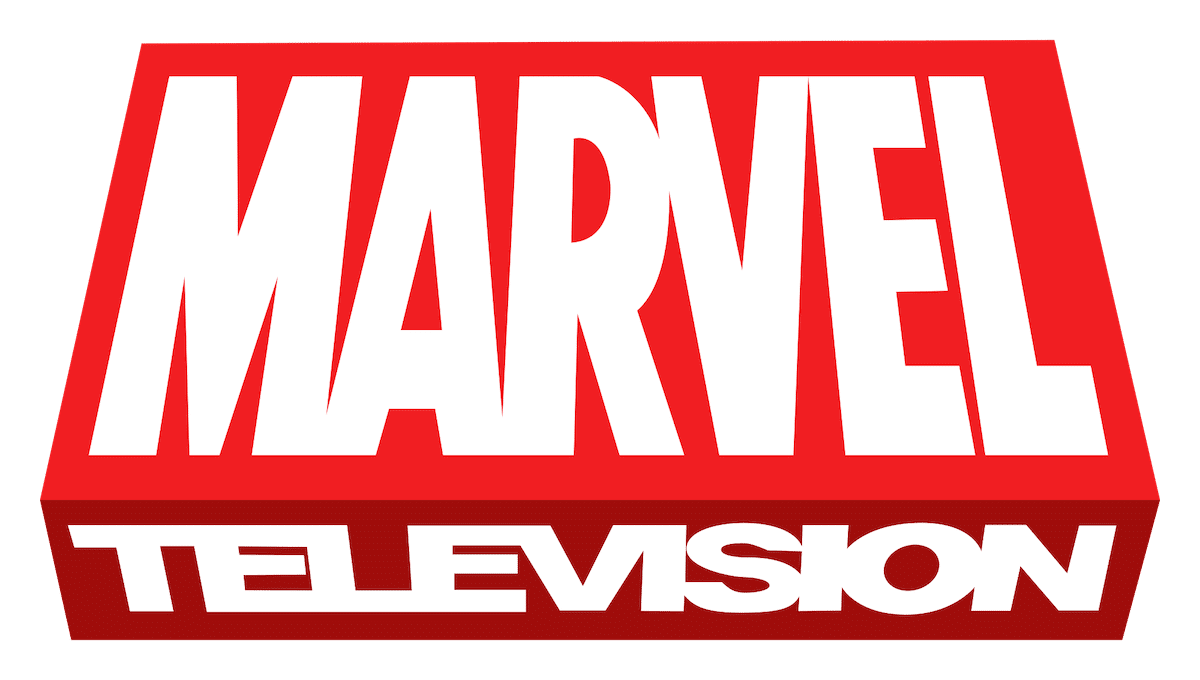 While summer may be a few months off, a burst of spring weather–and some major shakeups in Marvel streaming access–inspired a fresh update on the Marvel Television universe. In addition to new titles being added, the biggest change is that as of March 16, all of the Netflix-developed Marvel titles, as well as Marvel's Agents of S.H.I.E.L.D. have moved to Disney+, the primary Marvel streaming hub. (There had been a two-year waiting period on all Netflix-developed titles moving off the streaming service.)
We are currently in the midst of Phase 4 of the ever-expanding Marvel universe, and the last two years have seen a massive explosion of television series. While some of the series are connected to the overall MCU (Marvel Cinematic Universe), particularly the most recent limited-run series on Disney+, a few act as standalone stories, focusing on one-shot comic series and characters.
For the purpose of clarification, we've mostly focused on live-action series, and those specifically listed as part of the MCU—the umbrella of current films overlapping the timelines of the Avengers and related movies. So, while there are other Marvel-owned series out there, like Legion and The Gifted, we're not digging into the X-Men's branches today.
Note: Despite attempts to stay largely spoiler-free, there may be a few unavoidable references in the show synopsis.
*Percentages next to titles are the average score, either combined or critic/audience the show carries on the aggregator site Rotten Tomatoes.
Streaming Marvel TV Shows
ABC Properties (now on Disney+)
Agents of S.H.I.E.L.D. (94%) – Disney+
7 seasons, ended
The first Marvel series to hit the small screen, and the longest running, ABC's Agents of S.H.I.E.L.D. was the most connected to the MCU films during its tenure. It focused on Agent Phil Coulson (Clark Gregg, reprising his role from the Marvel films) and the agents of S.H.I.E.L.D., a peacekeeping espionage agency dealing with international threats, largely of the natural, paranormal, and superhuman variety. It reflects changes in the larger film storylines including the attack on New York and the rise of Hydra, although in later seasons stayed set pre-Infinity War, so was more removed from the MCU arc. Whether or not you're up on the films, the series is an action-packed superhero spy thriller, led by Coulson, Agent Melinda May (Ming-Na Wen), and hacker Daisy "Skye" Johnson (Chloe Bennet), as well as their team of S.H.I.E.L.D. scientists and super-powered heroes.
Agent Carter (86%) – Disney+
2 seasons, ended
Arguably as—or more—connected to the films in many ways, from Peggy Carter's role in Captain America (and Cap's heart) to the overlapping Howard Stark storylines, Agent Carter was a delightful espionage series focused on the titular Agent Peggy Carter. Set in the 1940s following the war, and the loss of Steve Rogers, it features Hayley Atwell as Peggy, teaming up with Stark's butler Jarvis (James D'Arcy) and fellow SSR agents Jack Thompson (Chad Michael Murray) and Daniel Sousa (Enver Gjokaj) for a variety of spy adventures full of smart, strong, female-led action. Unfortunately, at the time of airing, Agent Carter was rather neglected and overshadowed by the more testosterone-driven branches of the franchise. However, Peggy's continual presence across several films—including Ant-Man, not to mention Endgame—have kept her on the radar, and don't be surprised if more folks finally start seeking her out.
ABC, 1 season, ended
Perhaps a sign that when you do many things, you can only do so many of them well. With their massive, multi-phase universe Marvel has built, there are bound to be a few duds, and it seems like the consensus was that Inhumans was the biggest. The series focused on the Inhuman Royal Family fleeing their home city after a military coup. Inhumans, a humanoid race with the added development of extraordinary and supernatural abilities, previously appeared in Agents of S.H.I.E.L.D. However, the new series did not connect directly with that arc or with other parts of the franchise. Marvel double-downed with the premiere, launching it in IMAX theaters for a limited two-week run leading up to the series debut on ABC, but unfortunately, the show couldn't support the hype, and after the first eight-episode season, it was canceled. But, hey, if you're a completest…
Netflix Originals (now on Disney+)
3 seasons, ended
Daredevil marked the first of the Marvel shows created for Netflix, and the first leading up to the crossover series The Defenders, all of which share continuity with the MCU films. The series stars Charlie Cox (Boardwalk Empire) as Matt Murdock, a blind lawyer-by-day who becomes the masked vigilante Daredevil, fighting crime in his NYC Hell's Kitchen neighborhood, thanks to his heightened senses. The series, much darker and grittier than some of its Marvel siblings, was well-liked among many fans, although Netflix canceled it after season 3.
Jessica Jones (87%) – Disney+
3 seasons, ended
Following quickly behind Daredevil was Jessica Jones, starring Kristen Ritter (Breaking Bad) as the titular former-superhero-turned-private-detective. Angry and reluctant to face demons from her past, Jessica channels her energy and superhuman strength into dealing with cases involving mysterious and remarkable abilities. Set in the same Hell's Kitchen world as Daredevil, the first season also introduces fellow Defender Luke Cage (Mike Colter), and guest stars David Tennant (Doctor Who) as a particularly vicious villain. While the show had decent viewership and popularity, particularly among women and as a gateway to the other shows in the franchise, it was cancelled going in its third season.
2 seasons, ended
After his introduction in Jessica Jones, actor Mike Colter moved to his own series, Luke Cage, focused on the titular Cage, a former convict (wrongly imprisoned), now back in his home neighborhood in Harlem. With unbreakable skin and superhuman strength, he sets on his own path to fight crime and corruption in his city, and struggles to find the "line between hero and villain." The show costars Alfre Woodard and Mahershala Ali, as well as Rosario Dawson, whose character Claire Temple, appears to some capacity or another in all of the Defenders series.
2 seasons, ended
Perhaps the least successful of the standalone Defenders series, Iron Fist was met with support among viewers, if not critics, and its second season was considered moderately more successful than the first. Fifteen years after being presumed dead, Danny Rand (Finn Jones) returns to New York to reclaim his family business. He is torn between his desire to save his family legacy, and his calling as the Iron Fist—a martial arts expert with the secret ability to channel the mystical force of the "Iron Fist."
The Defenders (78%)
miniseries
Bringing together the central characters from Daredevil, Jessica Jones, Luke Cage, and Iron Fist, The Defenders was a single, eight-episode crossover series, with one of the biggest build ups given the multiple series that came before it. While the series was considered the weakest in viewership of the five shows, it was highly anticipated, and overall met with positive praise for its storyline bringing the four heroes together and expanding on their characters, with the vigilantes teaming up to take on The Hand, an evil crime syndicate of mystical ninjas. The long game of layering four separate series to build up to a group show—definitely a peak Marvel move. (For those following at home, the series is set shortly after the second season of Daredevil and the first season of Iron Fist.)
The Punisher (62%/87%)
2 seasons, ended
Despite debuting in Daredevil's second season, The Punisher's Frank Castle (Jon Bernthal) is not part of the larger Defenders cross-over, but rather has his own a stand-alone series. Instead of dwelling on the supernatural elements found in many of the other Marvel stories, it rather focuses on the very human Castle, a former Marine who seeks vengeance on those who killed his family—and in the process, uncovers a much bigger conspiracy. While not as strong out of the gate as some of the other series, it still proved itself among many critics and fans as a fresh take on the comic thriller.
Marvel on Hulu
Runaways (86%) – Hulu
Hulu, 3 seasons, ended
We've already shared our thoughts on Marvel's Runaways on Hulu. But for a recap, it's about six teens who go on the run after discovering their parents are up to murderous deeds, while at the same time discovering many of their own hidden supernatural powers. While sharing continuity within the larger MCU. Runaways is primarily focused on the lives of the teens, giving a more serious treatment to younger characters than the majority of the MCU does. The insular quality of the series from the larger franchise and fun, teen-oriented (yet not childish) energy make the show a refreshing change, while still capturing the comic book action adventure vibe.
Cloak & Dagger (87%) – Hulu / FreeForm
FreeForm and Hulu, 2 seasons
Much like Runaways, Cloak & Dagger is a largely stand-alone series with a more youth-oriented focus. After the collapse of an oil rig in New Orleans, teenagers Tandy Bowen (Olivia Holt) and Tyrone Johnson (Aubrey Joseph) develop unexpected superpowers, leading them to form an unlikely friendship. While on the run, the two discover the depth of their feelings for one another—and the increased strength of their newfound powers when they work together. The second season is still airing on the Disney/ABC-owned platform FreeForm, and future tie-ins with other series in the MCU have been teased for the future, but as yet are unofficial.
Hulu, 1 season, ended
Helstorm is the story of Daimon and Ana Helstrom (Hellstorm and Satana), siblings and children of a powerful and mysterious serial killer. Their mission? To hunt down the worst of humanity, but they may have differing views on what that means. Sadly, the series recieved a very lukewarm reception, and didn't make it past season 1.
Phase 4 Marvel Shows on Disney+
Pretty much all the new titles live on Disney+, as well as several of the previous series as mentioned. All of these limited series so far only have one season, although Loki has been confirmed for a second. They also all are directly connected to the larger MCU, landing tightly between the films and feature characters (and big screen stars) from the films.
The Falcon and the Winter Soldier (87%) reunites Sam Wilson/Falcon (Anthony Mackie) and Bucky Barnes/Winter Soldier (Sebastian Stan), who have bonded through their mutual friend Cap over the last few Captain America and Avengers films. In the wake of Cap's departure, who will take up the shield?
WandaVision (91%) pulls its title from Wanda Maximoff/Scarlet Witch and Vision, whose relationship ended up playing a not insignificant role in the last few Avengers films. Both Elizabeth Olsen and Paul Bettany reprise their film roles, and the series explores how the characters move on after the events of Endgame through the unique framing device of classic television genres. Read our review for more.
Loki (92%) was one of the most anticipated of the limited series, particularly among Tom Hiddleston fans. The beloved Marvel trickster now finds himself in trouble with the Time Variance Authority (TVA) for all of his manipulations across the multiverse.
Hawkeye (92%) focuses on Clint Barton (Jeremy Renner)'s story line, and his confrontation with his past, particularly dealing with the dark path he took during the Blip. It also introduces audiences to ace archer Kate Bishop (Hailee Steinfeld) and the return of Black Widow's Yelena (Florence Pugh).
While we're largely talking live action series, we would be remiss not to include one final addition, Marvel's What If…? (94%), which is an animated series in which each episode explores different possible outcomes from key moments in the MCU history.
How to Watch
Disney+ – The subscription costs $7.99 a month or $79.99 a year. A subscription allows for unlimited downloads of content to up to 10 devices for viewing offline and the ability to stream on four different devices simultaneously.
Hulu – Subscribing to Hulu is easy, you can start with a free trial month, and then choose from several plans:
$7.99/month with limited commercials
$14.99/month commercial free
Discovery and 60+ other channels including local network channels.
Unlimited cloud DVR storage. (Recordings save for 9 months)
Watch on 2 screens at once. (Upgrades available)
Comes with 6 customizable profiles
Includes entire Hulu streaming library
Supports iOS, Android, Fire TV, Apple TV, Roku, Chromecast, and more.
Hulu can be watched through Hulu.com online, as well as apps for Apple TV, Roku, Chromecast, Amazon Fire, Xbox, and mobile devices.
FreeForm – True to its name, FreeForm is a free streaming platform for many series and movies out of the ABC/Disney family. The site does play ads, but by watching select ads or movie trailers, viewers earn points good for skipping commercials later. FreeForm can be watched online and through mobile and TV apps.
Need More Information?
If this article didn't answer your specific question, head over to our Home Page! It will guide you to affordable internet providers, streaming services to meet your needs, information on antennas, and many more tools and resources to help you save money on TV and Internet access.
For the latest news tips and tricks on cutting the cord and other tech topics be sure to follow our Google News Feed, like our Facebook Page and Follow Us on Twitter.
Join Millions of Cord Cutters
*
Disclosure: Grounded Reason is supported by a small commission for purchases made through product links on this website. We do not accept compensation from companies attempting to sway our review of products.