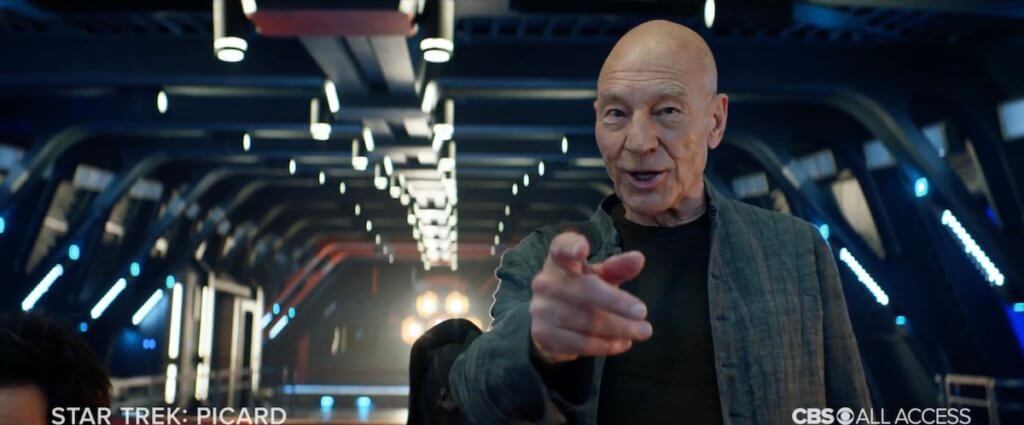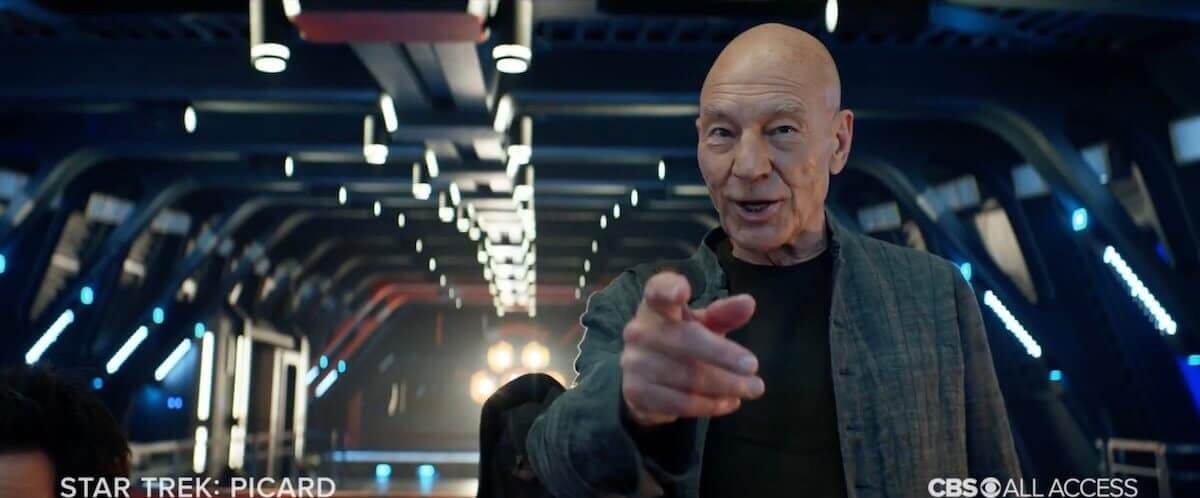 Star Trek fans have been a buzz for a while now about the upcoming return of Captain Jean-Luc Picard to the screen in the new series Star Trek: Picard. Well, the wait is over. Star Trek: Picard premiers Thursday January 23, 2020 on CBS All Access. 
The first season of Picard is currently planned to consist of 10 episodes, airing exclusively through CBS All Access, meaning die-hard fans that didn't buckle to the streaming service for Star Trek: Discovery will find themselves facing that choice again. (While the streaming service has sold international rights for Amazon Prime Video to distribute the show 24-hours after airing outside of the U.S. and Canada, sadly those of us in the CBS realm will have to give in if we want to be reunited with the main man himself.) 
How to watch Star Trek: Picard
Picard is planned to air in early 2020 and will be available exclusively through CBS All Access in the U.S. and Canada. In international regions where the direct-to-consumer subscription service is not available, Amazon Prime Video will get the episodes 24 hours later.
CBS All Access offers a seven-day free trial, and then plans start at $5.99 for limited commercial viewing. A commercial-free plan is $9.99, although streaming live broadcast TV is not commercial-free. Both plans can also be purchased at a discount for an annual commitment, of $59.99 or $99.99. Check out our review of CBS All Access for more details.
In addition to going directly through CBS.com, All Access can be subscribed to through Amazon Prime Channels as a channel add-on for $5.99 monthly
When Does Star Trek: Picard Take Place
Much like the time Sir Patrick Stewart has had away from his iconic role since 2002's Star Trek: Nemesis, the series is set roughly 20 years later than the events in the film, and, according to an early teaser released in May says it has been 15 years since now Admiral Picard walked away from Starfleet. Stewart, who also serves as an executive producer on the series, was heavily involved in the production once he committed to returning to the franchise, helping to develop how the character of Picard might have changed and grown over those intervening years.
From the teaser and the recent full-length trailer released at Comic-Con, we know Picard has taken up the reigns of his family vineyards, and he (along with his dog, "Number One") is shown strolling through the tranquil grapevines. However, after a long time away from Starfleet, the pull of the stars and the arrival of Dahj (Isa Briones, American Crime Story: Versace), a mysterious and powerful young woman who has come to Picard for help, are about to bring him back to the final frontier. On his journey back into space, Picard is also finding his way back to the optimistic and philosophical perspective he seems to have lost.
Influence from past Treks
The story will obviously have roots in Picard's background as captain of the Enterprise on Star Trek: The Next Generation, as well as the series' subsequent related films, and will also connect to Star Trek: Voyager. The trailer makes clear that a major player in the series will be the Borg, a deadly race of cybernetic organisms functioning on a hive mind, who seek to assimilate other races that they encounter. The Borg played a not insignificant part in The Next Generation and Voyager, and had a major impact on Picard's life during his time as captain, at one point assimilating him into the collective.
In addition to the Borg, Picard's frequent antagonists the Romulans are back in the game—in fact, they appear to have the Borg under their control in some way. Another storyline from the franchise believed to play a role in Picard will be the destruction of Romulus, the Romulan homeworld, in the 2009 film Star Trek.
A New Crew
Pulling Picard from the grapes back to the stars involves building a new crew, and the show has assembled a new cast of characters to follow the legendary captain. The motley crew is decidedly un-Starfleet, rather an independent group of renegades who have been brought together for Picard's mission (of which the details are still unclear).
Santiago Cabrera (Big Little Lies, Heroes) plays Cristobal "Chris" Rios, a thief, the pilot of Picard's ship—and ex-Starfleet himself. Alison Pill (American Horror Story, Scott Pilgrim vs. the World) plays Dr. Agnes Jurati, a researcher trying to find her own place in the universe. Michelle Hurd (Blindspot, Daredevil) stars as Raffi Musiker, a former intelligence officer struggling with substance abuse. Newcomer Evan Evagora plays a young Romulan warrior, Elnor, and Harry Treadaway (Penny Dreadful), plays the Romulan Narek, who seems to have some knowledge of the mysterious Dahj.
Some Familiar Faces
The most exciting news around the series is the number of returning faces from not just The Next Generation but other branches of the Trek universe. The trailer shows the return of Brent Spiner as Commander Data, an android who sacrificed himself at the end of the film Nemesis. It is unclear in what form he is returning—have they managed to resurrect him?—but it is exciting to see the fan-favorite on the screen again.
Other Next Generation cast members who weren't in the trailer but are confirmed to make an appearance include former Enterprise crewmembers Deanna Troi (Marina Sirtis) and Picard's former right hand, William Riker (Jonathan Frakes). After directing numerous episodes of The Next Generation in its last few seasons, Frakes has been a regular director for the franchise's other properties, as well as numerous other major television series (including the Star Trek-inspired Orville), and will direct multiple episodes of Picard.
Another big surprise is the reveal of Jeri Ryan (Bosch) as Seven of Nine. Part of the Voyager series, Seven of Nine was a former Borg drone who joined the crew of the Voyager after being unassimilated. She became a major figure throughout the later seasons of the show. Her brief cameo in the trailer shows a much more humanized Seven than we remember, and hints at some form of friendship or connection having been formed between her and Picard in the intervening years since we've seen them.
Fellow former Borg drone Hugh, played by Jonathan Del Arco (Major Crimes, The Closer), returns as well. Hugh, having discovered a sense of individuality during his time on the Enterprise in The Next Generation, became a human-Borg hybrid, functioning as the leader of an individualistic collective.
Star Trek: Picard is created by writer and executive producer Alex Kurtzman, who has produced and written for the last several entries in the franchise, writing the 2009 film, Star Trek, and its follow up Star Trek Into Darkness and is also a producer, writer, and director on Discovery.
Among the production and writing staff is award-winning novelist Michael Chabon (Wonder Boys, The Amazing Adventures of Kavalier and Clay) as showrunner; and producers Akiva Goldsman, James Duff, Heather Kadin, Rod Roddenberry, Trevor Roth, as well as Aaron Baiers and Kirsten Beyer, many of whom have been part of the Star Trek producing team for several iterations.
Need more? On the CBS All Access show page, fans can watch clips from San Diego Comic-Con, the teaser, and trailer, as well as the full SDCC panel with the cast and creators: https://www.cbs.com/shows/star-trek-picard/
Engage.
Need More Information?
If this article didn't answer your specific question, head over to our Home Page! It will guide you to affordable internet providers, streaming services to meet your needs, information on antennas, and many more tools and resources to help you save money on TV and Internet access.
For tips and tricks on cutting the cord and other tech topics be sure to join our Facebook Page.
Join Millions of Cord Cutters
*
Disclosure: Grounded Reason is supported by a small commission for purchases made through some product links on this website. We do not accept compensation from companies attempting to sway our review of products.