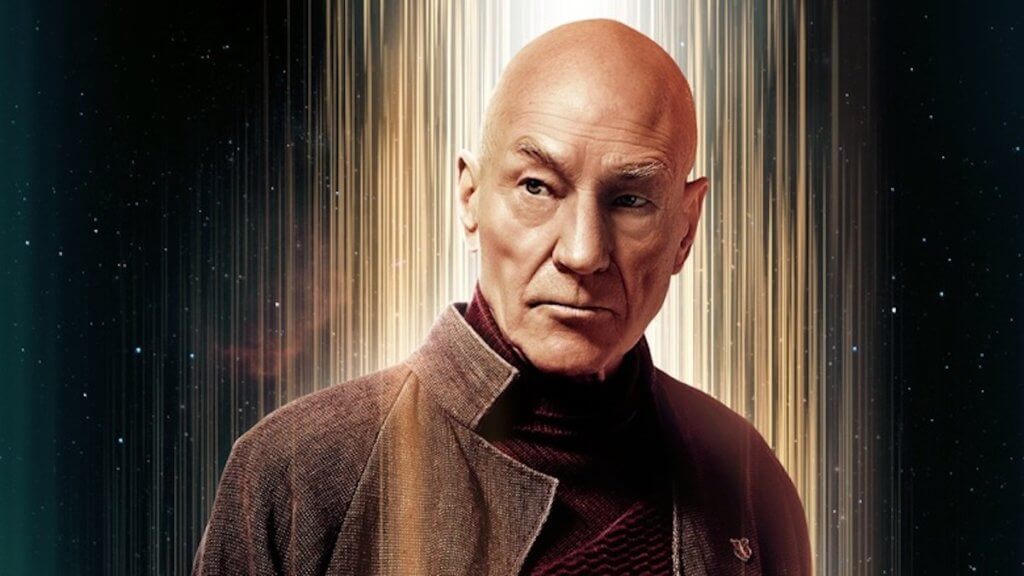 Star Trek: Picard is set roughly 20 years later than the events in the last Star Trek: The Next Generation film, and 15 years since now Admiral Picard (Sir Patrick Stewart) walked away from Starfleet. Pulled back to the stars by a mysterious young woman and a new crew of renegades, season 1 ended with Picard and his companions trapped in the 21st century. Thrust back to the past when his old nemesis Q (John de Lancie) fractured reality, season 2 found the crew in a race against time to save the galaxy's future. What adventures does season 3 hold for our noble captain and his team? Read on for more on how to watch Star Trek: Picard.
When Does Season 3 Premiere: Season 3 of Star Trek: Picard premieres on Thursday, February 16.
Where to Watch: Star Trek: Picard is available on Paramount+.
How to Watch Seasons 1 – 2: Star Trek: Picard is available on Paramount+.
How to watch Star Trek: Picard
Star Trek: Picard is exclusively available on Paramount+. The streaming service offers a 7-day free trial so that you can try the service with no risk. However, there are two plan options to choose from:
Paramount+ Premium: In addition to original programming and films like Star Trek: Picard, Paramount+ Premium provides live streaming access to your local CBS station so you can broadcast series as they air. This plan also offers on-demand ad-free access to Paramount+ content. After the 7-day free trial, the service price starts at $11.99.
Paramount+ Essential: This plan provides original content, plus ad-supported on-demand episodes of new shows the day after they air on CBS for $5.99 per month after a 7-day free trial. This plan doesn't include live CBS, so you will have to wait a day for new episodes.
Paramount+ is available on Roku Players, Apple TV, Xbox, Chromecast, Android TV, Amazon Fire TV, and Fire TV Stick. See our review of Paramount+ for more information on this streaming service.
Streaming Seasons 1 – 2 of Star Trek: Picard
The first two seasons of the series are available on Paramount+ to binge by subscribers there.
Paramount Plus Device Support
Watch Paramount Plus by downloading the Paramount+ app to Roku Players, Apple TV, Xbox, Chromecast, Android TV, Amazon Fire TV, and Fire TV Stick, and you watch right on your television. You can also stream on the go by downloading the paramount+ app to your iOS or Android Mobile device. The Paramount+ app is also available on Samsung, LG, and Vizio smart TVs, along with Xfinity Flex & X1 boxes.
About Star Trek: Picard Seasons 1 and 2
The new series built on Picard's background as captain of the Enterprise on Star Trek: The Next Generation, as well as the series' subsequent related films, and connected to Star Trek: Voyager, including a major original television villain, the Borg, a deadly race who seek to assimilate other races that they encounter. The Borg played a not-insignificant part in The Next Generation and Voyager, and had a major impact on Picard's life during his time as captain, at one point assimilating him into the collective. In addition to the Borg, Picard's frequent antagonists the Romulans were back in the game.
Pulling Picard from his family's vineyard back to the stars was a new crew, albeit motley and decidedly un-Starfleet. They were more an independent group of renegades who have been brought together for Picard's mission in season 1. Returning for season 2 are Santiago Cabrera as pilot Cristobal "Chris" Rios, Alison Pill as Dr. Agnes Jurati, Michelle Hurd as intelligence officer Raffi Musiker, Evan Evagora as Romulan warrior Elnor, Harry Treadaway as Romulan Narek, and Isa Briones as Soji Asha.
One of the familiar Trek faces to appear in season 1, Jeri Ryan also returns as former-Borg Starfleet compatriot, Seven of Nine, as does John de Lance as Q, continuing to stir up trouble. Joining the reunion is Picard's confidant and friend, Guinan, played by Whoopi Goldberg.