Dennis is the editor in chief at Grounded Reason. Before writing about using technology to save you money he spent 20 years working in the tech sector as a sysadmin, an analyst, and an enterprise architect.

Latest posts by Dennis Restauro (see all)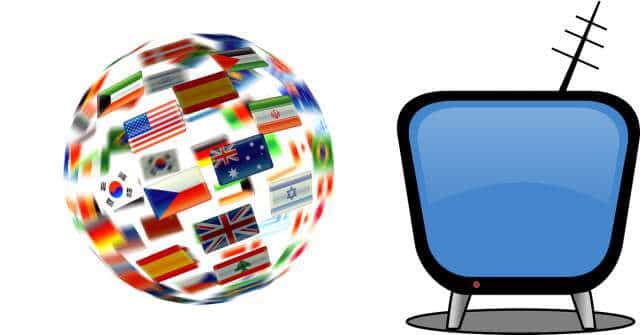 A VPN or virtual private network extends a private network across the internet to connect devices as if they were on the same local network.  Since A VPN connection can extend across the internet, devices that are a part of the VPN can span the globe, but appear to be located where the VPN node is based.
Aside from being able to share the same network over the Internet, VPNs typically authenticate their users and use encryption techniques.  This increases the privacy and security of those surfing the web utilizing a VPN.
Corporations and businesses utilize VPNs for connecting to remote data-centers, encrypting their data over the internet, and allowing their employees to access network resources remotely when they aren't required to be in the office.
There are many reasons to use a VPN with your home network. This article will cover some common reasons why you should be using a VPN, and go over which VPNs you can confidently sign up with.
Why you Should Use a VPN
Unblocking Website Content
There are a number of reasons why companies and government block web content. Within the United States many people circumvent black-out rules for major U.S. sports. Due to licensing of sports in the U.S. you may not be able to watch your local team online through a service like MLB.TV, NHL GameCenter, or NBA League Pass.
Typically the content provider will assume your location based on your IP address and block you from content accordingly. This is commonly referred to as "geo-blocking"
A VPN makes it easy to get around this. Having a VPN connection that connects to another state makes it appear to the content provider as though your device is physically located in another part of the U.S. Since your local team no longer appears to be local, that content is now available to you.
Many people in the U.K. and Canada use a VPN connection in the U.S. to watch Netflix, as the United States Netflix catalog is more robust than most other countries. This same technique can be used to circumvent government censorship of online websites, get around corporate web browsing policies
Depending on your location, you could be blocked from social media sites and your favorite content. A VPN masks your true location and makes that content available to you.
Securing your Data Online
The most important function of a VPN is securing your internet connection to ensure all the data and personal information you send and receive over the Internet is encrypted and secured from identity thieves and others aiming to invade your privacy. Using a VPN is one of the smartest things you can do if you want to secure your data on the Internet.  Even when downloading something completely legal with bit-torrent a VPN will keep you hidden and out of court from any company on a digital media witch hunt.
Using Public Wifi
It's a great convenience when   a coffee shop, hotel, or other business offers access to their  public Wi-Fi network.  However, we are exposing ourselves to security risks any time we connect to one of these public networks. Setting up your device or laptop to make use of a VPN adds a layer of security and encryption that is much more secure than simply logging onto the network without a VPN.
Using Streaming Services while Traveling Abroad

If you travel abroad often, you may want access to the streaming services you subscribe to at home.  For instance,  if you live in the United States, it's completely reasonable that you're able to watch U.S. Netflix while you're in Canada or The U.K. Having a VPN set up for where you live in the U.S. will allow you to access all the content you normally could from home.  This is no different than bringing along a few Blu-rays or DVDs to watch while traveling.
Difference Between a VPN and Smart DNS
A Smart DNS is when your traffic is routed through a DNS proxy server, making it appear you are in another location. A VPN service creates a VPN connection that masks your IP to make it appear you are accessing the site from another location. Smart-DNS  merely change your DNS (Domain Name System) so sites think you're in another location.
While this achieves a similar result as using a VPN, Smart DNS do not have the encryption and identity protection that comes with a VPN. In other words you aren't afforded the security and privacy benefits when using a Smart DNS when compared to a VPN. It takes little effort to figure out who and where you are when using a Smart DNS.
The trade-off of course is cost. Subscribing to a Smart DNS is typically much cheaper than subscribing to A VPN. If you are looking for a way to access geoblocked content, and couldn't care less about the security benefits of a VPN, I suggest taking a look at SmartDNS from Overplay.
Overplay offers SmartDNS for just $4.95 per month. They also offers their SmartDNS with VPN for about $10 per month, but I would recommend IP Vanish for VPN service which I review in more detail below.
Which VPN to Use
There are a number of VPNs you can use. However you have to be careful when choosing. You want to go with a recommended VPN that you can trust to ensure that they are taking your privacy and security seriously. Based on security and countries with available  VPN connections I would recommend IP Vanish.
IP Vanish VPN
IPVanish is one of the Top VPN service providers on the market, providing VPN connections to 59 countries. They are a Tier-1 VPN, meaning they can reach every network on the internet without having to utilize another ISP.
IP Vanish enacts a zero-log policy which means added privacy, to the point of near anonymity. Many VPNs offer privacy on the net, but maintain their own internal logs. IP Vanish doesn't even log your connections, making your internet usage completely private.
Combining zero-logging with a Tier-1 VPN network is as close to anonymous as you will get on the Internet. Privacy is so important to IP Vanish that if you pay in bitcoin, they only require an email address and a password.
IP Vanish offers both VPN support at the router or the device. Therefore if you want your entire network going through a VPN you can set it up on the router. Otherwise you can set it up on the device you want the VPN to use. IP Vanish supports Windows, Mac, iOS, Android, Windows Phone, Ubuntu, Chromebook, and DD-WRT and Tomato Routers.
Need More Information?
If this article didn't answer your specific question, head over to our Home Page! It's designed as a guide to our most important articles to help you ditch pay TV.
For tips and tricks on cutting the cord and other tech topics be sure to join our Facebook Page and follow us on Twitter @Grounded Reason.
Grounded Reason Top Deals of The Month
With 58 live channels and a cloud DVR for just $20 per month, Philo TV is one of the best deals you 'll find online. Try a Free Trial to Philo Now! No credit card required!
Looking for high-speed Internet? Right now you can get 100 Mbps for $39.99 per month. Sign up now and get a a $50 prepaid Visa Card.
Join Millions of Cord Cutters
Disclosure: Grounded Reason is supported by a small commission for purchases made through some product links on this website. We do not accept compensation from companies attempting to sway our review of products.