Dennis is the editor in chief at Grounded Reason. Before writing about using technology to save you money he spent 20 years working in the tech sector as a sysadmin, an analyst, and an enterprise architect.

Latest posts by Dennis Restauro (see all)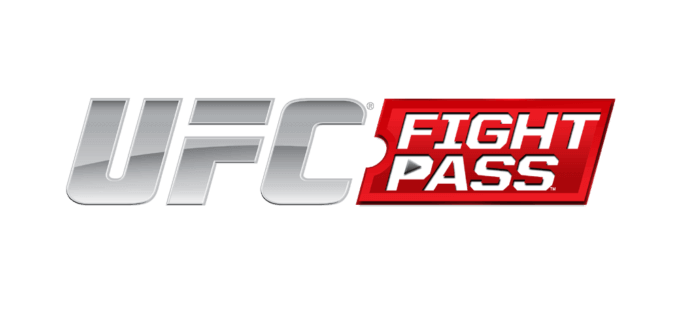 Watching live sports used to be difficult without cable. However, it's now easier than ever. Today, nearly every major sport can be streamed online. The U.S. premier mixed martial art promotion company, Ultimate Fighting Championship, is no exception.  Through UFC.TV, UFC Fight Pass provides a vast library of past UFC events along with a live stream of UFC Fight Night Prelims and so you can watch UFC online.
Live UFC Without Cable
Yes, you can watch UFC online without a cable TV subscription. Fight Pass provides a live stream of UFC Prelim matches. Prelims are opening bouts from live UFC events. Every UFC card, including Pay-Per-View super-cards and televised UFC Fight Night events have prelim matches that exclusively stream through Fight Pass.
The UFC live streams you have access to are based on the country you are viewing from. This is due to TV licensing agreements. In the U.S, Fox owns the rights to televised UFC bouts. An OTA Antenna will allow you to watch Fox UFC Saturday for free as that airs on Fox. However UFC Fight Night Airs on Fox Sports 1, which is a cable TV network. There is a service that allows you to stream FOX Sports 1 online without cable.
However, to watch UFC without cable using Fight Pass,  you would need to be in a country where Fox (or any network) doesn't hold the TV rights for UFC. For instance, those that live in the county of Turkey have access to almost every non Pay Per View main card fight that UFC promotes. That's because no broadcaster has the TV rights to UFC in Turkey.
Using a VPN service provides a means to make your computer, smart device, or router's IP address originates from another country. The IPVanish VPN service happens to have VPN servers in Turkey for people to use. If one were to use the VPN service to connect to the VPN network in Turkey they would have a lot of live content that was previously blocked due to their U.S. IP address. For more detailed information, check out this detailed article on VPN services.
Other UFC Content Online
In addition to UFC action, Fight Pass live streams MMA fights from Invicta FC, Pancrase, Victory FC, Titan FC, BRACE, Shooto Brazil, EFN as well as kickboxing and submission grappling events from GLORY and EBI.
Plus, all subscribers will have access to UFC shows like UFC Unleashed, Best of PRIDE and The Ultimate Fighter. Fight Pass also includes original programming like special features, in-depth interviews and up-to-the-minute reports from UFC events around the world.
UFC live streams aren't the only reason to give Fight Pass a try. There are also over 12,000 fights available on-demand in the UFC Fight Pass library.
UFC Online Library
While the Fight Pass Library boasts over 12000 fights, UFC adds hundreds of fights every month. UFC is also planning to add fights chronicling the history of MMA sports and intend to end 2016 with over 20,000 mixed martial arts fights available for streaming on-demand.
Fights are available in the library from past UFC events and other MMA organizations. The on-demand content includes UFC, Strikeforce, PRIDE FC, WEC, Affliction, EliteXC, WFA, Invicta FC, Pancrase, King of the Cage, Cage Rage, Extreme Challenge, XFO, UCMMA, Hook N Shoot, TKO, King of the Cage, IVC, IMMAF, Shooto Brazil, Tuff-N-Uff , EFN, GLORY and EBI.
UFC Fight Night events which air on U.S. television and Pay Per Views are added to the UFC Fight Pass library about a month after the original airdate. In addition to all this online MMA action, the library also provides on-demand access to every episode of "The Ultimate Fighter" along with other programming.
Watch UFC Online Free for 1 Week!
If you are interested in checking out UFC Fight Pass, you can try it free for 7 days. After that, if you choose to sign up cost vary from $7.99-$9.99 a month depending if you sign up for the month or an entire year.
UFC Fight Pass is supported on Mac and PC via browser. It's also available on iPad, iPhone, and Android smartphones and tablets. For those wanting to use their streaming device Fight Pass supports Roku, Amazon Fire TV, Apple TV, Chromecast, Xbox One, and Xbox 360.
UFC Pay Per Views Online
Subscribing to Fight Pass doesn't provide you access to live UFC Pay Per View events. Those UFC bouts are sold through UFC.TV on a standalone basis. However, as previously stated, the Pay-Per-View event is available on-demand through UFC Fight Pass approximately one month after the event airs live on UFC.TV.
Deal of The Month
Looking for fast Internet and a way to stream live TV online? Right now, new Fios customers can get blazing fast internet and 1 month of Free YouTube TV!.
Need More Information?
If this article didn't answer your specific question, head over to our Home Page! It's designed as a guide to our most important articles to help you ditch pay TV.
For tips and tricks on cutting the cord and other tech topics be sure to join our Facebook Page and follow us on Twitter @Grounded Reason.
Join Millions of Cord Cutters
Disclosure: Grounded Reason is supported by a small commission for purchases made through some product links on this website. We do not accept compensation from companies attempting to sway our review of products.