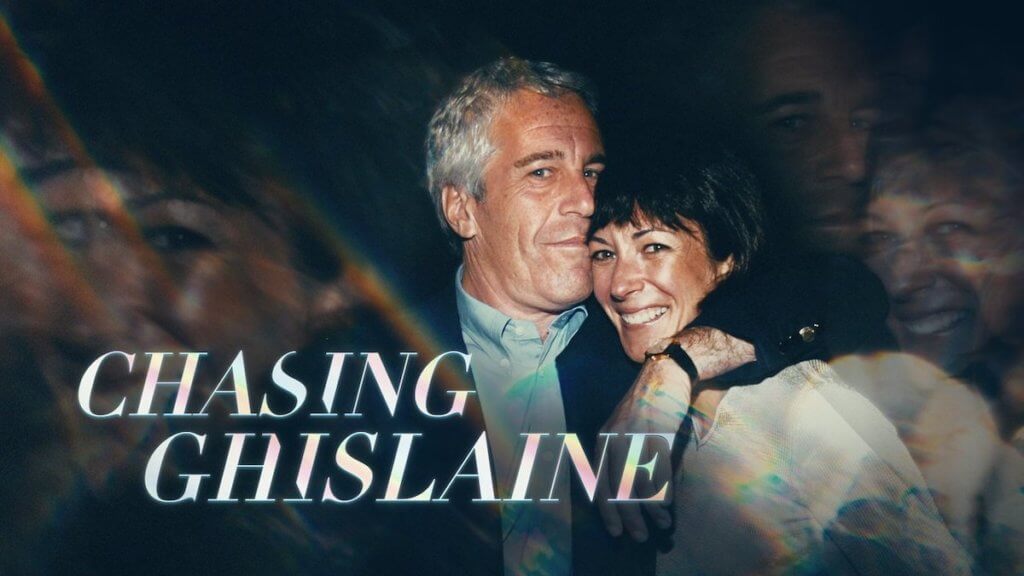 Chasing Ghislaine comes to Discovery+ on Monday, November 22. Based on the interviews conducted for her podcast of the same name, journalist Vicky Ward traces the connections between socialite Ghislaine Maxwell and Jeffrey Epstein's history of sexual assault and abuse. Maxwell was arrested in 2020 after multiple clues connected her with Epstein's criminal enterprises and participation in finding the young girls and women Epstein is accused of assaulting. Interviews from journalists, biographers, and former friends and employees of Maxwell and Epstein reveal a dark and complex story of Epstein's power and Maxwell's willingness to do whatever he asked. Just days from the start of Maxwell's trial, this new three-part docuseries will look at just what she may or may not have been willing to do. Read on for how to watch Chasing Ghislaine.
When Does Chasing Ghislaine Premiere: Monday, November 22
Where to Watch Chasing Ghislaine: Discovery+
Where to Watch Chasing Ghislaine
Chasing Ghislaine will premiere on Discovery+, an on-demand subscription-based streaming service that bundles together on-demand content from several TV networks, as well exclusive original shows. Discover+ offers content from Discovery Inc.-owned networks while partnering with A&E Networks, the BBC's Natural History collection, Group Nine, and more.
How much is Discovery Plus? – Discovery+ costs $4.99 per month for an ad-supported plan and $6.99 per month for an ad-free experience. Both Plans offer a 7-day free trial.
What Does Discovery Plus Include? – Discovery+ includes original content you will only find on Discovery+ in addition to on-demand shows from several networks, including Discovery Channel, HGTV, TLC, History Channel, Lifetime, and more.
How Can I Watch Discovery Plus? – Discovery+ is available to watch on Android and iOS smart devices and your browser. However, you can also watch on your TV using a streaming device like Amazon Fire TV, Apple TV, Roku, and more.
Discovery+ service offers 55,000 episodes of shows from the following networks:
Discovery Channel
A&E
Lifetime
History Channel
Food Network
HGTV
TLC
Animal Planet
Travel Channel
Investigation Discovery
Oprah Winfrey Network
Science Channel
Discovery Family
Motor Trend
Cooking Channel
DIY Network
Great American Country
American Heroes Channel
Destination America
Discovery Life
How To Watch Chasing Ghislaine on Your TV
The Discovery+ app works on the following devices, meaning you can stream Chasing Ghislaine directly through them.
Android and iOS
Android
Amazon Fire TV, Cube, and Stick
Apple TV
Roku
Samsung Smart TVs – 2017 and newer
Safari, Chrome, and Firefox Browsers
Xbox One and Xbox Series X and S
If you want to watch Chasing Ghislaine on your television, you will need a streaming device like a Roku, Apple TV, or Fire TV. We recommend the Roku Streaming Stick. To watch Discovery+ on your TV with a Roku or other streaming devices, follow these steps:
Sign up for Discovery+
Download the Discovery+ app from the Channel Store on your device.
Open the Discovery+ app and sign in with the Discovery+ username and password you signed up with
start watching Discovery+
About Chasing Ghislaine
Chasing Ghislaine takes a deep dive into the accusations of Ghislaine Maxwell, the British socialite and longtime associate of Jeffrey Epstein. Maxwell is accused of playing an active role in Epstein's web of deceit, lies, and predetory behavior, even as far as helping to lure in the young women who became part of his circle of sexual assault and abuse. Based on more than 30 interviews and extensvie investigation, journalist Vicky Ward has pieced together a profile of how far one woman will go to keep her man, and what lies under an exterior of wealth and power. All three parts of Chasing Ghislaine will have a pre-premiere on Discovery+ on November 22, before airing back-to-back on the Investigation Discovery channel on Friday, December 3.