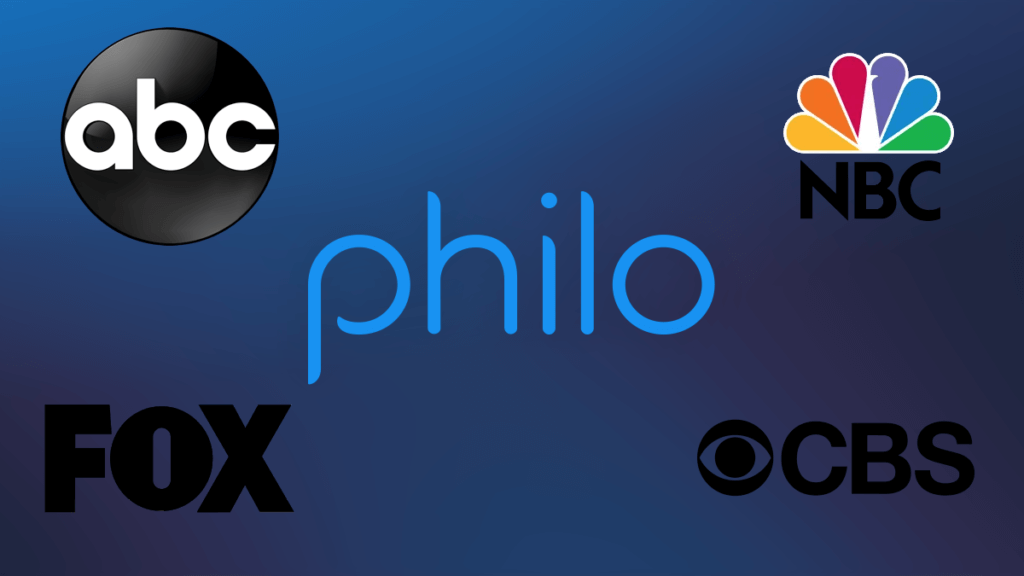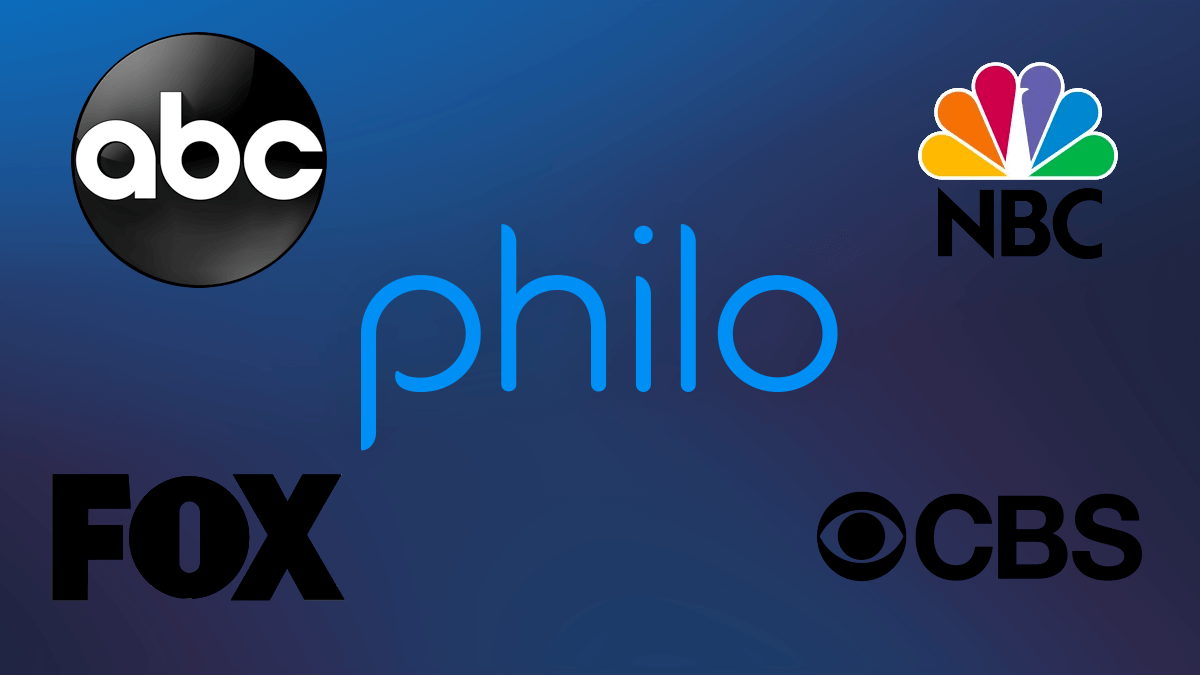 We think Philo is the best value available to live stream channels usually found on cable TV. You get over 60 channels for just $25 per month with no contract with a 7-day free trial.
However, Philo doesn't offer local channels like ABC, CBS, NBC, and Fox. For Philo fans, we will go over the best ways to get your local network channels when you don't have cable.
Use Philo and a TV Antenna
Local TV channels are free if you live anywhere near a relatively populated area in the United States. All you need to do is set up a TV antenna to receive local channels broadcast in your area. It's pretty easy to do, and it's no risk if you try something like this Vansky Indoor Antenna on Amazon. They offer a money-back guarantee, so if it doesn't work, you can send it back. Hooking this antenna up is effortless. When installing the antenna, find the antenna port on your television's back and screw the coaxial cable into the port that connects to the antenna. See the picture below as an example.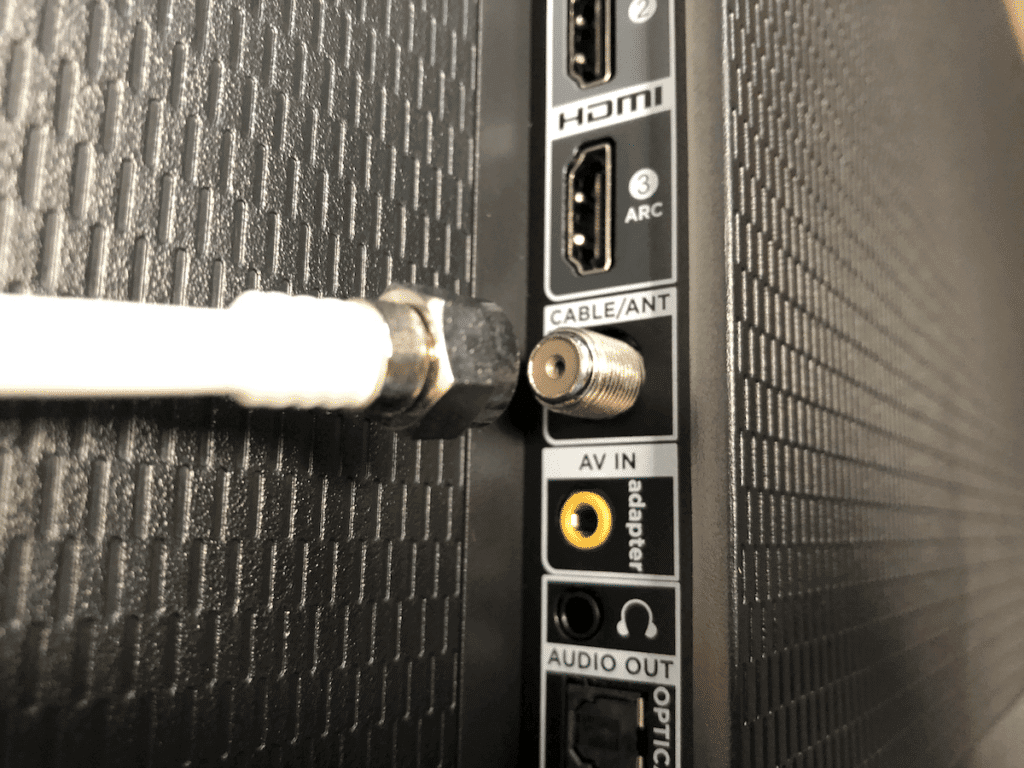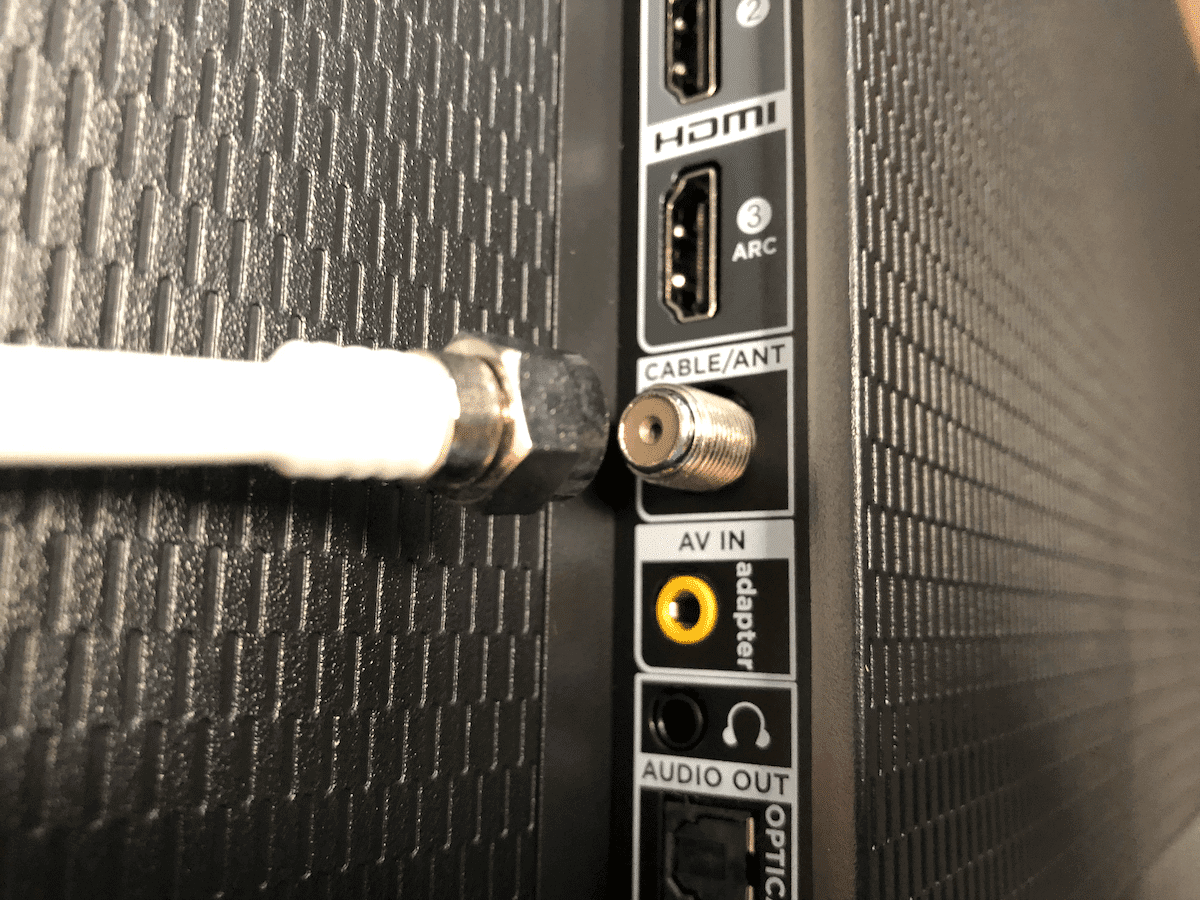 When placing your antenna for reception, your best placement will be in an area where either side of the antenna's flat panel is the direction of the towers. The FCC has a great mapping tool to show you which stations are available in your area. You can use the FCC tool to see where the TV towers are relative to your location. Then click the station callsigns, and it will show a line between your home and the tower. For example, in the picture below, I should have my antenna facing a south-western direction for the best reception.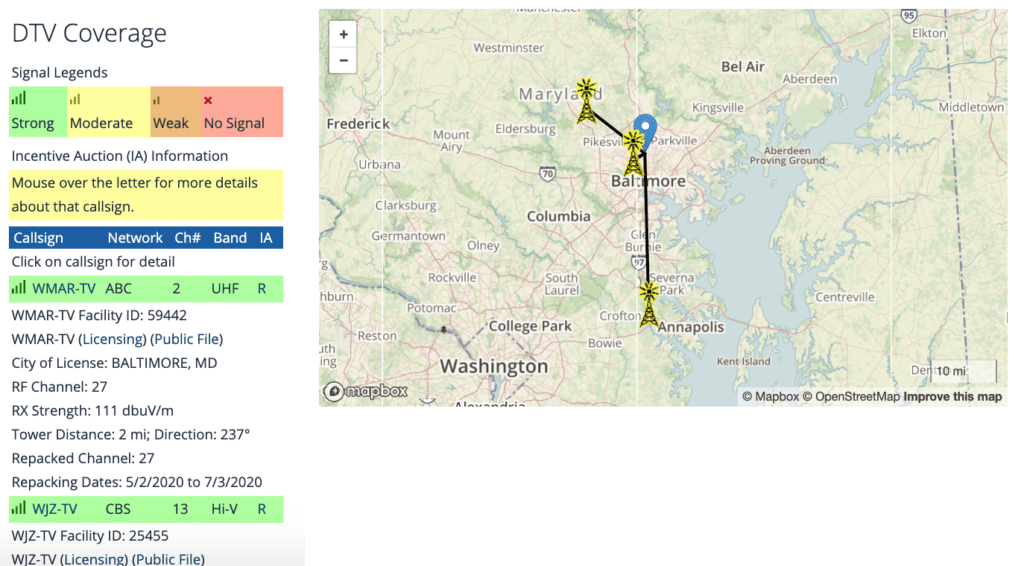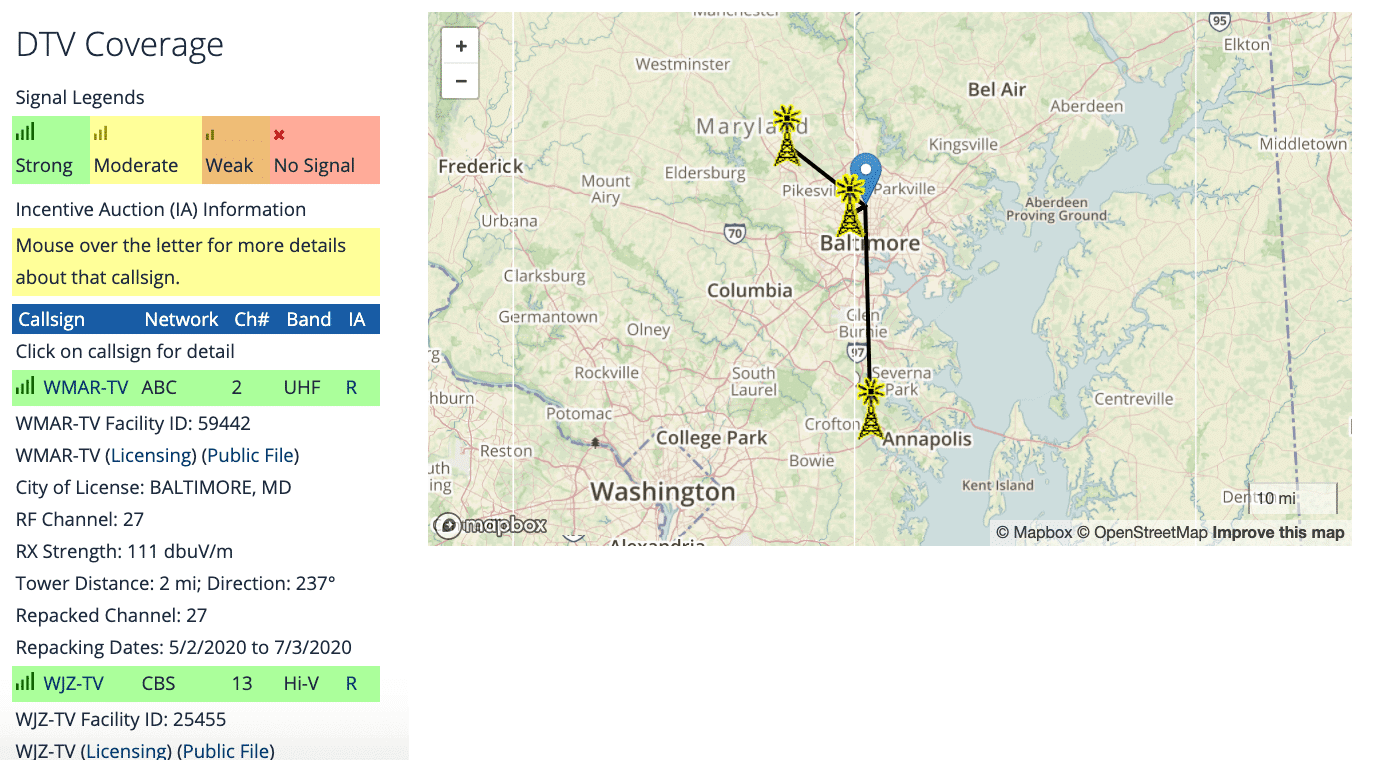 Once the antenna is installed, turn on your TV and scan for channels. Televisions generally have a "Channel Scan" option in the "Settings," "Tools," or "Options" menu. You can also look into our guide to TV antennas if you want a more robust solution. You can even use an Over the Air DVR, and record shows from your antenna. DVRs like Tablo plugs into your home's router and can be streamed to streaming devices in your house using an app.
Use Free Network Apps and Philo
Each major network has an app that streams episodes of their current primetime shows online for free. There is usually a time after an episode airs before it's available on the app. Below is a breakdown of streaming options for the major broadcast networks.
NBC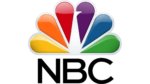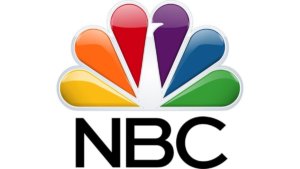 You can watch several NBC Shows using the NBC app or at NBC.com. Most new episodes are available to watch for free eight days after they air on NBC. If you want to watch sooner, you will either need a TV provider login or a subscription to Peacock Premium for 4.99 a month. Peacock is NBC's streaming service offering full-length episodes the day after they air, along with movies, classic shows, and Peacock Original shows. You can learn more in our review of Peacock. Peacock and the NBC app are available on most major streaming devices supported by Philo.
ABC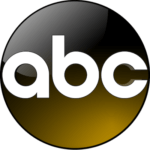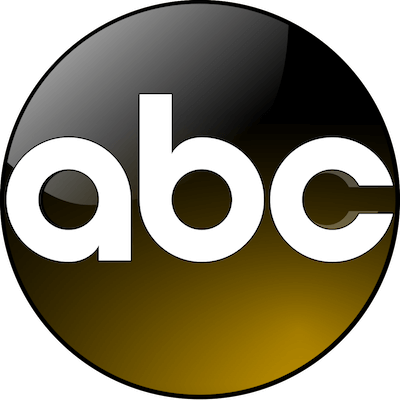 Current episodes of ABC shows are available free through the ABC app. A "lock" symbol identifies which episodes require you to link your participating TV provider account. However, Locked episodes for most shows will become available to watch without signing into your participating TV provider account eight days after the episode first airs on TV. The shows look to keep at least the last five episodes available free. You can download the app to your mobile or streaming device or watch it on ABC's website.
Several ABC shows are available on the Hulu streaming library for just $7.99 per month if you don't want to wait. You can check Hulu's ABC page to see all the shows available. Hulu is supported on Roku, Fire TV, Apple TV, Android, iOS, and more. See our review of Hulu for more details.
Fox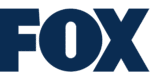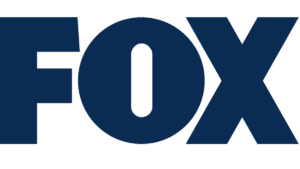 The Fox Now app does have many programming online for free, but it appears they delay current episodes if you don't have a valid cable or satellite TV account. Some shows seem that they are on more of a delay than others. However, there is a method to the madness.
Generally, without a TV provider, new episodes of returning FOX shows (i.e., shows that have been on the air more than 1 season) unlock eight days after they air on TV. In some cases, only the most recent five episodes will be available free. So you can watch the latest episodes of The Simpsons and The Masked Singer. However, new shows will be locked without credentials from a pay-TV provider.
The Fox Now App is available on most streaming platforms.
CBS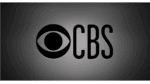 You can watch several CBS Shows using the CBS app or at CBS.com. There may be a bit of confusion on which shows are available on The CBS vs. their premium Paramount+ service, but the full-length episodes are available for the current shows free on most streaming devices. You just need to search your device's channel store for the CBS App.
Current episodes for the following show's latest season were available through the CBS app: NCIS, The Equalizer, Clarice, and more. New episodes appear the day after they air on CBS and generally are available free for a few weeks before moving over to Paramount+.
The CW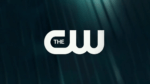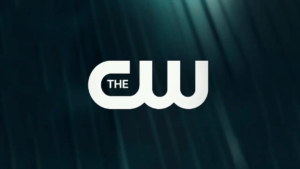 The CW is great when it comes to watching broadcast TV online. They have up-to-date full-length episodes of shows on The CW. Most of their shows are available soon after airing. The CW app is available in the channel store of most streaming devices. See our guide to watching the CW for more options.
PBS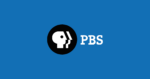 PBS also does a great job of providing online content. You can stream the live feed of the local PBS member station in over 125 TV markets. See our guide to watching PBS online for details. Many Full-length episodes of PBS shows are available for free at PBS.com.
Other Options
Adding either of the two options above to Philo gives you a comprehensive solution to cut the cord, starting at only $25 per month. However, we understand they may not work for you. In that case, we recommend taking a look at the following streaming services channel lineups. Hulu Live TV, YouTube TV, DIRECTV STREAM, and fubo TV are all great options for watching local channels around the country.