When considering how to watch TV without cable, a streaming device and an over the air (OTA) antenna provide near unlimited television programming at a fraction of the cost of cable. TV shows available on the streaming device can be viewed at your leisure. However, that isn't the case with broadcast channels over a TV antenna. You have to watch over the air broadcast when they air. 
If a lot of TV shows you watch are over the air, you may want to purchase an OTA DVR. (OTA means "over the Air" as in TV signals sent over the air from a broadcast tower and received by a TV antenna.)
In this article, I'll take a look at the best OTA DVRs on the market today. Together, we'll figure out which over the air DVR is right for you. We'll even examine if you can get by without purchasing a DVR.
DVR Options
There are a few things to consider when deciding which OTA DVR to buy. The most important of which is the DVR guide. To schedule show recordings, the DVR requires a means of knowing what times your favorite shows air.
Cable subscribers already have a TV guide with their cable subscription. However, we are using a DVR without cable. So we will either have to pay a monthly or one-time fee for a DVR guide. Don't worry, though, considering that cable providers charge about $240 per year for DVR service; save a sizeable amount of money using our own OTA DVR.
Aside from the DVR guide, there are other options to consider when purchasing an OTA DVR. They are:
Can the DVR stream to multiple TVs?
Does the DVR support WiFi?
Do I need a DVR that can stream to a mobile device?
Does the DVR require a TV streaming device to watch recorded shows?
How many shows can I record at once?
Does the DVR require external storage?

So let's get started by taking a look at my top pick OTA DVR.
Overall Best OTA DVR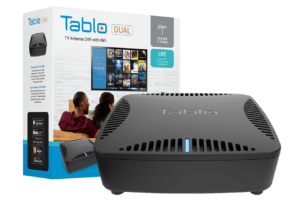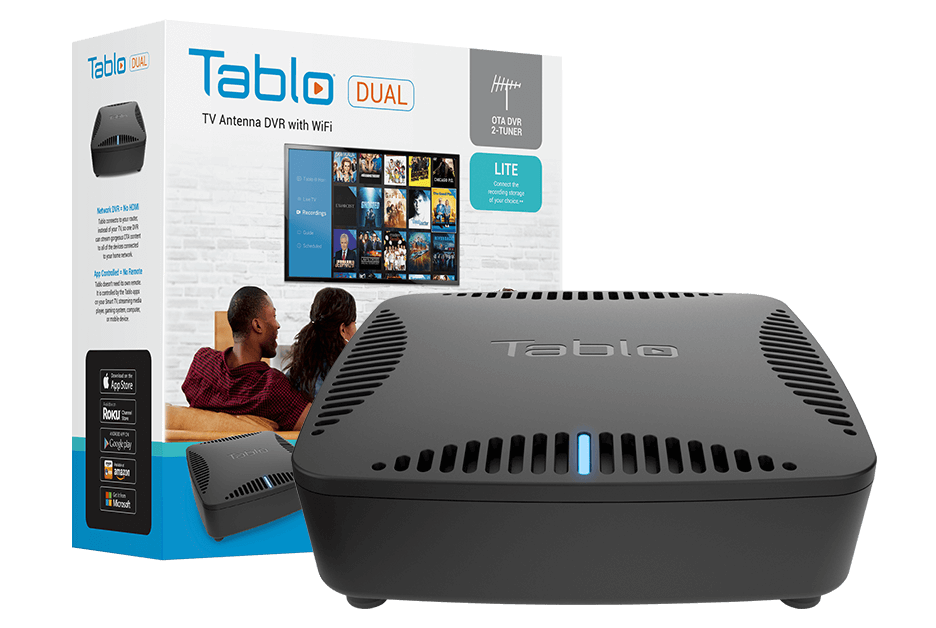 Tablo Dual Lite OTA DVR is easily my favorite DVR. It's easy to install, versatile, but it's most impressive quality is its multi-room capabilities. The device connects to your network, allowing easy access to TV shows saved on Tablo from any device on the network. Tablo doesn't require a subscription to their DVR guide, but if you want the guide, they offer both a recurring subscription or a one-time payment.
Once Tablo is connected to your router, you record and watch shows on Tablo through an app on your smart or streaming device.
There is even a function called Tablo Connect that allows access to recorded programs while you're away from home through the Internet, WiFi, or cellular data connection. Tablo easily integrates with other cord-cutting tech making it the right choice in almost any situation. The best part is automatically skipping commercials on completed recordings via supported Tablo apps.
While there are a few different versions of the Tablo device available, I recommend the Tablo Dual Lite OTA DVR.
The Dual Lite has two tuners allowing you to watch one show while recording another or record 2 shows when not watching. If you need to record or watch more shows at once, Tablo makes a four tuner option called the Tablo Quad OTA DVR. This will allow you to watch one show while recording three or record 4 when not watching live.
Is there a DVR guide fee?
The Tablo DVR can be used without a subscription. When purchasing a Tablo DVR you are provided a free 30-day guide subscription. After the 30 day trial, you can opt not to use the guide or buy a guide subscription.
Be aware that you will need a guide subscription to record shows more than one day out.
When you set up your Tablo, you can choose to pay for a guide subscription monthly for $4.99/month, yearly for $49.99/month, or get a lifetime subscription for $179.99. The lifetime subscription ties to a person, not a device. The guide will provide TV show data two weeks in advance for easy recording.
How Much Storage does Tablo Have?
The Dual Lite and Quad don't include an internal drive. However, in July 2020, Tablo released the Tablo Dual 128GB OTA DVR, which includes 128GB of internal storage for just $20 more than the Lite. Tablo also released the Tablo Quad 1TB DVR with has a terabyte of onboard storage.
Each of Tablo's DVRs can expand to 8 terabytes of storage by adding an external USB drive. You can also store shows in Tablo's unlimited cloud for $4.99 per month. You can add the Tablo Cloud through your guide subscription.
If you opt to use an external USB drive, I recommend using a supported Seagate External USB Drive. An 8 terabyte (TB) drive will record over 1700 hours of TV shows at 1080p HD.
Do I need to own a streaming device with Tablo DVR?
If you'd like to watch recorded shows on your TV, you will need a streaming device or smart TV. Tablo supports Roku, Amazon Fire TV, Apple TV, Xiaomi MiBox, Nvidia Shield, Xbox One, iOS, Android, and several smart TVs. You can also use the Tablo app on your mobile device or your PC or Mac.
Does the DVR support WiFi?
Tablo Dual Lite and Quad DVRs support both Ethernet and WiFi 802.11ac dual-band 2.4 and 5Ghz
How many shows can the Tablo OTA DVR record at once?
The Tablo OTA DVR can record two shows at once while the Tablo 4-Tuner OTA DVR can record four TV shows simultaneously.
How many devices can view recordings simultaneously?
Shows recorded by the Tablo DVR can be watched on up to 6 devices at the same time.
Does the Tablo DVR stream to mobile devices?
Not only does Tablo DVR support mobile devices, but with Tablo Connect, you can access your recordings from anywhere in the world. Tablo offers apps for iOS, and Android devices. The requirements are as follows:
iPhone or iPad running iOS 9+ can be used with the Tablo app.
Android Devices – Must be running Android 4.1 or later.
What is Tablo's Audio and Video Specifications
Video Quality: 1080p HD
Video Format: H.264 (HLS: HTTP Live Streaming)
Audio Format: Enables pass-through of 5.1 Surround Sound when available
Total Cost of Tablo OTA DVR
While one could spring for the 4 tuner DVR, I think the 2-tuner is sufficient. The only required cost aside from the device would be external storage. It's easy enough to find a 1TB external hard drive for about $40. Therefore, the minimum cost of a Tablo Dual Lite OTA DVR is about $170.
If you decide to use the guide, I recommend the lifetime subscription priced at $179.99. That would bring the total cost to $350 dollars with no monthly fees. Considering the monthly cost of cable TV DVR service, the Tablo OTA DVR pays for itself in the second year of owning the device. You could also pay $4.99 per month for Tablo's Unlimited Cloud storage. That would eliminate buying a hard drive making the upfront cost $300.


Runner Up: TiVo-renewed Roamio OTA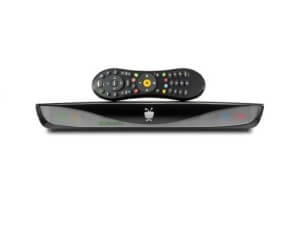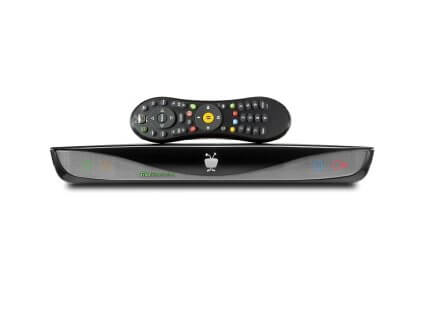 For those wanting an all-in-one cord-cutting device and don't mind losing the flexibility of apps available on Roku, the TiVo Romaio OTA is a solid choice. The strength of the TiVo is it allows you to use a single device to meet your DVR and content streaming needs. It's a one-stop cord-cutting device. This makes it the perfect device for those new to cutting the cord.
With TiVo Roamio OTA, you can record and playback shows like any DVR you've had with a cable or satellite TV provider. TiVo provides a TV guide that allows for easy series recording. Additionally, TiVo Roamio OTA includes Apps for Hulu, Amazon Instant Video, and Netflix, allowing you to substitute the Roamio for set-top streaming devices like Roku, Apple TV, and Chromecast.
Is there a DVR guide fee?
No, there is no longer a monthly fee.
Do I need to own a streaming device with TiVo Roamio OTA?
No, and Roamio OTA includes Apps for Hulu Plus, Amazon Instant Video, and Netflix, allowing you to substitute the Roamio for set-top streaming devices like Roku, Apple TV, and Chromecast.
Does TiVo Roamio OTA support WiFi?
Yes.
How many shows can TiVo Roamio OTA record at once?
TiVo Roamio OTA can record up to 4 shows at once.
Can multiple devices view recordings simultaneously?
Yes, but with an added device. For each extra TV, a TiVo Mini will be needed to watch recorded devices. You can also set recordings for the through the TiVo Mini. TiVo's website indicates the following:
"The TiVo Roamio OTA 1TB works optimally with up to four TiVo Minis, and potentially with up to ten TiVo Minis."
This means TiVo Roamio, with additional TiVo Minis can support 5 – 11 televisions depending on how well your network is set up to handle the traffic. Note that the TiVo Mini requires an Ethernet connection to operate.
You can also watch recorded shows on an Amazon Fire TV or Apple TV if you have the TiVo Stream device. (See the next question)
Does TiVo Roamio OTA stream to mobile devices?
TiVo Roamio OTA allows you to watch live and recorded TV to iOS and Android™ smartphones and tablets, both in and out of your home. It will also let you watch your recorded shows on an Amazon Fire™ TV or Apple TV® in another part of your home.
Cord-cutters with a few Amazon Fire TV sticks on other TVs may want to consider purchasing the TiVo Stream instead of buying a bunch of TiVo Mini devices. However, be aware that the TiVo Stream must be connected to the TiVo with a wired Ethernet connection.
Does TiVo Roamio OTA require external storage?
No. TiVo Roamio OTA has an internal 1TB hard drive.
Total Cost of TiVo Roamio OTA
The TV Roamio costs $349.99 and includes a lifetime guide subscription. It's a cord-cutter's dream solution for recording OTA TV. You will also need to purchase the TiVo Stream if you want to watch the DVR on multiple TVs. Furthermore, you are currently tied to using the TiVo app that's only available on Amazon Fire TV and Apple TV. Otherwise, you will need a TiVo Mini on each TV.
If you use Apple TV or Amazon Fire TV, this may be a feasible solution for multi-room functionality. However, if you have to use the TiVo Mini device, then the costs can add up quickly depending on how many TVs you want to add the DVR functionality to.
Still, considering multi-room DVR functionality can run between $20-$40 per month from a cable provider, the TiVo Roamio pays for itself fairly quickly.
If TiVo isn't workable as a multi-room solution for you, you may want to look at the Tablo DVR, which excels in the multi-room DVR function. However, if you want an ultimate replacement to the traditional cable TV DVR service, then look no further than the TiVo Roamio OTA.
Why Not the TiVo Bolt


I've been getting a lot of questions about why I don't prefer the TiVo Bolt to the Roamio as an OTA DVR. While the Bolt offers some advantages over the TiVo Roamio OTA, I feel the Roamio OTA provides better value for cord-cutters. Here is a list of significant differences between the devices.
The Cost of TiVo Bolt OTA with a Lifetime Guide subscription costs $500. That's more than double the cost of a comparable Tablo. The TiVo Roamio OTA comes with a lifetime subscription and costs $349.99.
The Bolt has 4K video streaming, where the Roamio supports 1080p
The Bolt has a slightly faster processor and a bit more RAM
The Bolt supports 802.11ac for WiFi where the Roamio tops out at 802.11n.
The Bolt has GB Ethernet, where the Roamio offers 100 MB Ethernet.
While I'll agree that there is better functionality with the Bolt OTA, the fact that it costs $500 with a lifetime guide makes it a poor value for cord-cutters. While both TiVo devices can stream, I recommend using a device built for streaming to accomplish that function.
A Roku device will provide better streaming functionality than a TiVo device. Streaming video is Roku's primary focus, where the TiVo is a DVR that can stream. This renders the 4K video less of a perk, as OTA signals currently don't support 4K videos. However, 4K signals will be available in the future with the new ATSC 3.0 standard.
The 100 MB Ethernet offered by the Roamio is more than adequate for the DVR functionality. Furthermore, the added RAM and Processing speed is mainly a benefit to those using streaming apps. Since I recommend an OTT streaming device for that, yet another benefit of the Bolt is rendered inconsequential. That said, there isn't a noticeable difference in the devices when it comes to using the streaming apps.
If you want to use iOS or Android devices, the Roamio can accomplish this with the TiVo Stream for an additional $120. That's still $300 cheaper than the Bolt. The only benefit the Bolt offers that matters for cord cutters is the 802.11ac WiFi, and that's hardly enough to recommend the Bolt over the Roamio given the massive difference in price.

Cheapest OTA DVR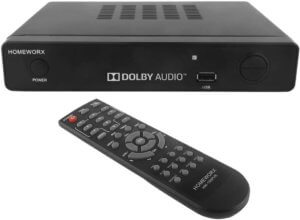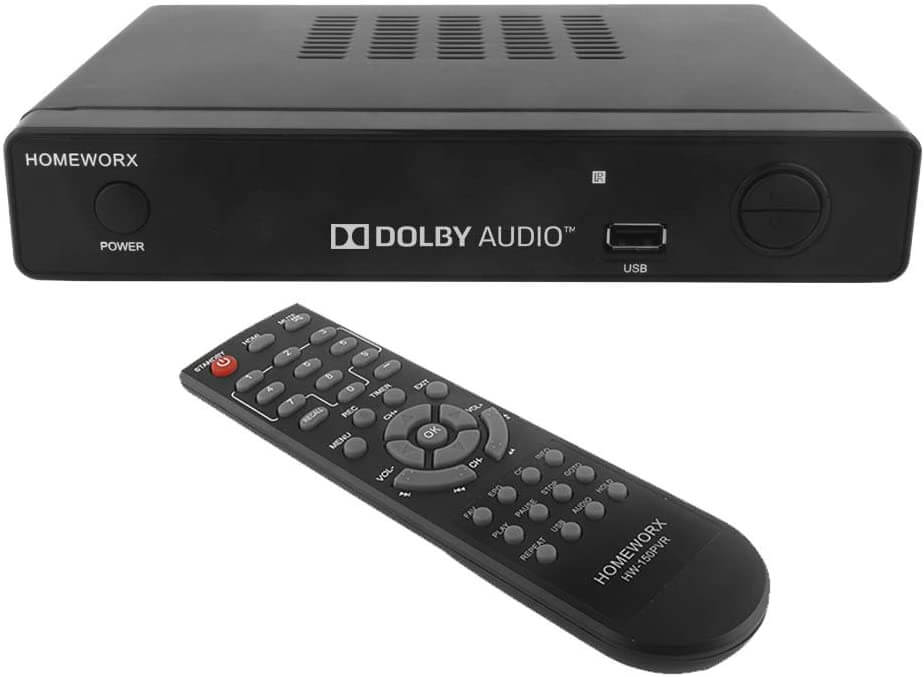 For those looking for a bare-bones solution to record OTA TV, the Mediasonic HomeWorx PVR is just that. This DVR doesn't even need an internet connection. There isn't even a way to connect it to the Internet. This DVR is the essentials, a digital tuner that records over the air broadcast signals.
With that said, there isn't any real guide data. Therefore, you can't set a TV show to record by name. Instead, you have to set the HomeWorx PVR to record a particular channel at a specific time. It isn't pretty, but it works.
As far as storage is concerned, you can use an external hard drive or even a thumb drive. The device will support up to a 2 TB external hard drive via it's USB port. It can connect to your TV via HDMI, coaxial, or component video. This DVR isn't much, but for under $40, it's a way to record OTA TV on a budget.

Build Your Own DIY DVR
For those with a PC and a little tech-savvy, the affordable solution would be using media server software and a TV tuner or Tuner card. Using a device like The HDHomeRun and a product like Myth TV, you can record TV shows and save them to your computer. From there, recordings can stream to any DLNA compliant device for viewing on a television.
While these products give you the capabilities to capture the signal and play it back, you still need a place to store the TV Shows. Some build there own media servers out of an old PC. However, there are great Network Attached Storage solutions to handle this. Western Digital My Cloud has a built-in media server, making it my favorite.
There are numerous other media server solutions to use if you decide to build your own, such as PLEX and Kodi. Setting one of these up is an article for another day, but there is plenty of information available on their website to start the process.
<a id="dvr-alternative>
DVR Alternatives
Streaming Services
Before considering OTA DVR devices, take a look at the live TV streaming services available. If you are looking to save money, a TV antenna with a DVR makes sense. However, if you are planning on subscribing to a live streaming service, most already offer a cloud DVR to record live shows.
Furthermore, you may even be able to get by without live TV service. A lot of shows can be watched on-demand one day after airing with a combination of Hulu's on-demand library for $5.99 per month and CBS-All access for another $5.99 per month.
If those services provide everything you watch, then why even have a DVR? If these services meet a consumer's needs, it sets a reasonable price point when examining DVR devices and services. Keep in mind Hulu offers much more than broadcast network shows and provides original content not found anywhere else.