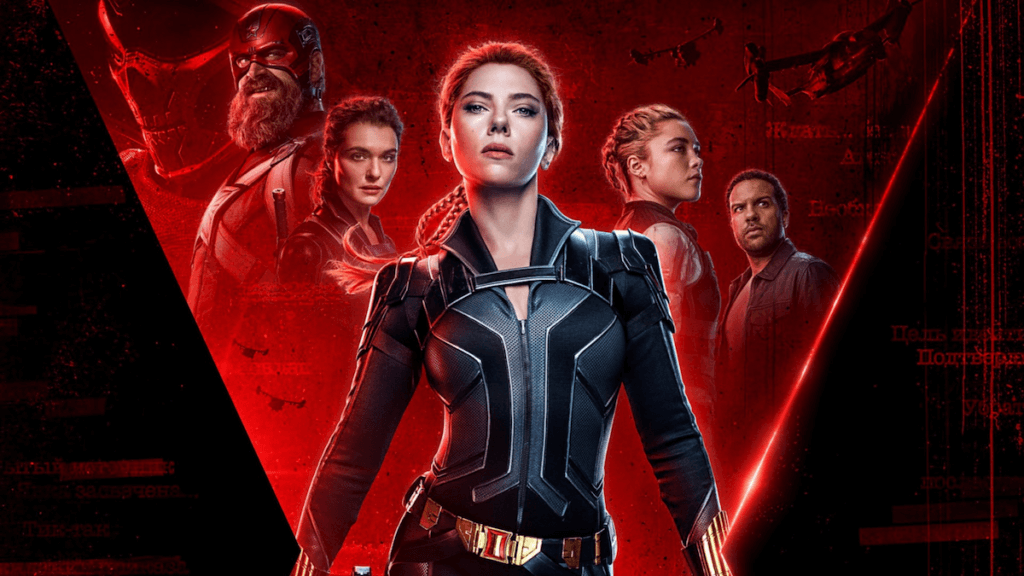 Natasha Romanoff, aka Black Widow, (played by Scarlett Johansson) finally gets her due in her own Marvel Cinematic Universe (MCU) feature film. The film follows Black Widow as she confronts the darker parts of her past when a dangerous conspiracy ties back to her from life. Pursued by a force that will stop at nothing to bring her down, Natasha must deal with her history as a spy, and the broken relationships left in her wake long before she became an Avenger.
Black Widow officially releases on Friday, July 9, 2021. You will be able to watch on Disney+ with Premier Access, allowing you to stream Black Widow in your own living room. Black Widow will also release in theaters with showings available a day before the official release on July 8th. Check for tickets near you.
How To Watch Black Widow on Disney+
To watch Black Widow in your home on July 9, you will need the following:
What is Disney+ Premier Access
It's best to look at Disney+ Premier Access as an early access Pay Per View for Disney Films. Subscribers can pay $29.99 and watch the film in their homes on the service. You can sign up for Disney+ and Premier Access on Disney+'s Black Widow Page.
If you want to watch Black Widow, all you need Premier Access in addition to a subscription to Disney Plus, an internet connection, and a supported streaming device. The Disney+ service costs only $7.99 per month. However, Disney+ also has year-long subscriptions at a discounted price of $79.99. There is no contract commitment unless you choose the annual plan.
Disney also allows subscribers to bundle Disney+ with Hulu's streaming library and Disney's ESPN+ streaming service for just $13.99 per month.
Disney+ is supported on all the following devices:
Roku – (Watch Disney+ on Roku)
Roku TVs – (Watch Disney+ on Roku TV)
Amazon Fire TV Cube and Fire TV Stick (All Versions)
iPhone, iPad, iPod touch (iOS/iPad OS 11.0 and later)
Apple TV (4th gen or later and Apple V 4K running tvOS 11.0 and later)
Chromecast
Android phones and TV devices (Android OS version 5.0 Lollipop or later)
Playstation 4 – (Watch Disney+ on PS4)
Xbox One
Some Vizio Smart Cast TVs (Watch Disney+ on Vizio Smart TVs)
Sony Smart TVs (Android based)
LG WebOS Smart TVs
Samsung Tizen Smart TVs
Other Content on Disney+
The entire Disney Movie Vault
Every Pixar Movie and shorts
All of Disney's Star Wars movies and TV shows will be moving to Disney+ within its first year of launch
New Marvel, Star Wars, Disney, and Pixar movies will stream exclusively on Disney+ after their theatrical run
Nearly 500 movies and 7500 TV episodes in all.
A ton of Muppets Content and more
How Long You Can Watch Black Widow
While $29.99 seems steep, it's essentially early ownership of the movie. Once you purchase Premier Access for Black Widow, the film will be available to watch through Disney+ just like any other movie on Disney+, as long as you are a Disney+ subscriber.
Black Widow Will Eventually Be on Regular Disney+
If you don't want to pay the extra money for Premiere Access, Black Widow will be available to all Disney+ subscribers three months after its theatrical release, on Wednesday, October 6.
See our review of Disney+ for more information on this streaming service.