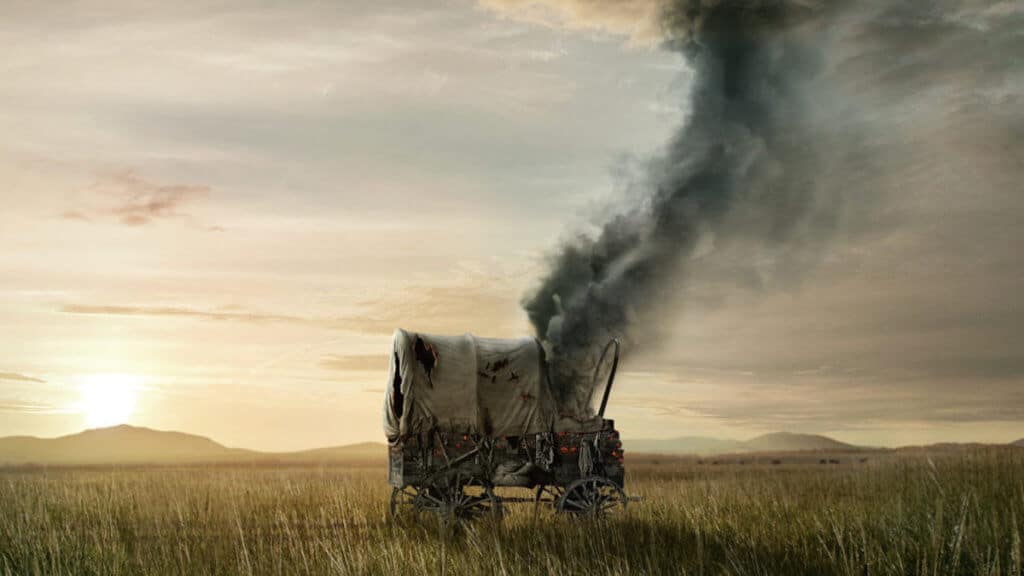 The Paramount series Yellowstone has been a massive hit, chronicling the struggles of the Dutton family, owners of one of the largest contiguous cattle ranches in the United States, to keep their land. Now, a new chapter opens with a Yellowstone prequel, 1883: A Yellowstone Origin Story, coming to Paramount+ on Sunday, December 19. Set nearly 130 years before Yellowstone, 1883 looks at the Dutton family before they owned land in Montana as they embark on a western-bound journey through the Great Plains. The series stars Sam Elliott as the leader of their wagon train, with Tim McGraw and Faith Hill as James and Margaret Dutton. They take their young family on the harrowing cross-country journey in a raw and violent look at Western expansion and one family's dream to find a better future. Read on for more on how to watch 1883.
Where to Watch 1883: 1883 streams exclusively on Paramount+. You can stream the first seasons using this 7-day free trial.
1883 Debuts on Paramount Network
1883 is releasing episodes every Sunday starting June 18, 2023 until the season 1 finale on Sunday, August 13, 2023. While I recommend Paramount+ to watch 1883 (it was released on the streaming service last year), Philo provides a 1-week free trial and carries Paramount Network. There are several options for streaming new episodes of season 5 once Yellowstone returns to Paramount Network, including Philo, Hulu Live TV, Sling TV, fuboTV, YouTube TV, Vidgo, and DIRECTV STREAM. See how to watch Paramount Network for more details.
Where To Watch 1883
While Yellowstone airs on the Paramount Network, 1883 releases its premiere episodes on the Paramount+ streaming service (which, ironically, does not carry any seasons of Yellowstone). New episodes land on the streaming service each Sunday.
Paramount+ offers a 7-day free trial so that you can try the service with no risk. However, there are two plan options to choose from:
Paramount+ Premium: In addition to original programming like 1883, Paramount+ Premium provides live streaming access to your local CBS station so you can broadcast series as they air. This plan also offers on-demand ad-free access to Paramount+ content. After the 7-day free trial, the service price starts at $11.99.
Paramount+ Essential: This plan provides original content, plus ad-supported on-demand episodes of new shows the day after they air on CBS for $5.99 per month after a 7-day free trial. This plan doesn't include live CBS, so you will have to wait a day for new episodes.
Paramount Plus Device Support
Paramount+ is available on Roku Players, Apple TV, Xbox, Chromecast, Android TV, Amazon Fire TV, and Fire TV Stick. See our review of Paramount+ for more information on this streaming service.
Watch Paramount Plus by downloading the Paramount+ app to Roku Players, Apple TV, Xbox, Chromecast, Android TV, Amazon Fire TV, and Fire TV Stick, and you watch right on your television. You can also stream on the go by downloading the paramount+ app to your iOS or Android Mobile device. The Paramount+ app is also available on Samsung, LG, and Vizio smart TVs, along with Xfinity Flex & X1 boxes.
What About Yellowstone
Despite 1883 being a Yellowstone origin story, the two are airing on different Paramount services and not on Paramount+. However, if you want to watch the contemporary story of the Dutton's and the border struggle between them, an Indian reservation, and land developers, check out our extensive piece on How to Watch Yellowstone.