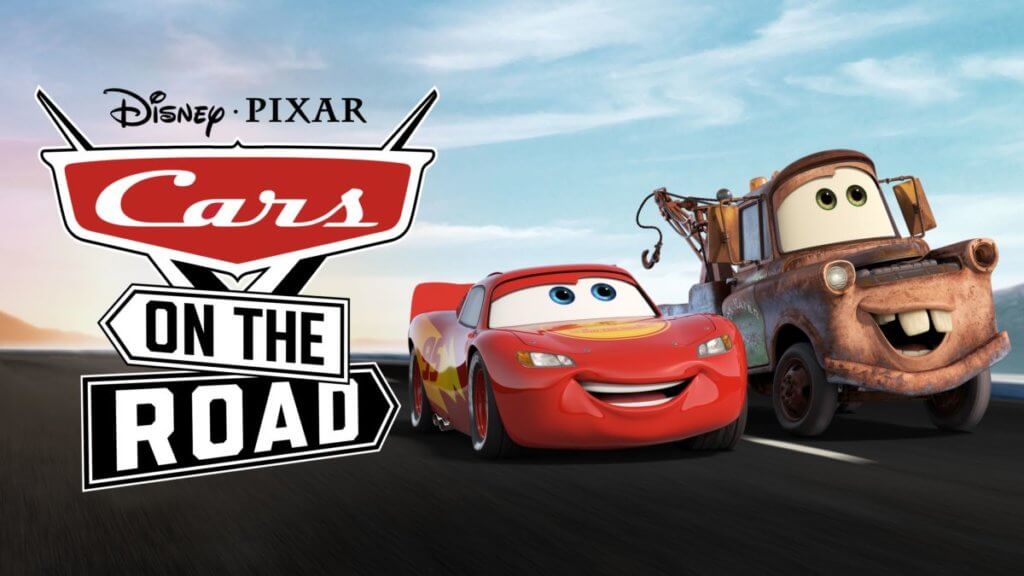 A new series from the ever-popular vehicles of Radiator Springs, Cars on the Road debuted on Disney+ on Thursday, September 8, as part of Disney+ Day. Cars on the Road follows Lightning McQueen (Owen Wilson) and his best friend Mater (Larry the Cable Guy) on an eastward-bound cross-country road trip to meet up with Mater's sister for her wedding. Each episode is a mini-adventure of unexpected twists and turns on this romp across the U.S. The familiar characters will have new adventures, such as being chased by dinosaur-like cars, and make new friends, including Ivy, a monster truck who travels with them. Read on to learn how you can watch Cars on the Road.
Where to Watch: Cars on the Road is available on Disney+.
When Does Cars on the Road Stream: New episodes of Cars on the Road are available every Thursday
How Many Episodes: There are 9 episodes in season 1 of Cars on the Road.
How To Watch Cars on the Road on Disney+
To watch Cars on the Road in your home on September 8, you will need the following:
The Disney+ service costs only $7.99 per month. However, Disney+ also has year-long subscriptions at a discounted price of $69.99. There is no contract commitment unless you choose the annual plan. See our review of Disney+ for more information on this streaming service. Disney also allows subscribers to bundle Disney+ with Hulu's streaming library and Disney's ESPN+ streaming service for just $13.99 per month.
Disney+ is supported on all the following devices:
Roku – (Watch Disney+ on Roku)
Roku TVs – (Watch Disney+ on Roku TV)
Amazon Fire TV Cube and Fire TV Stick (All Versions)
iPhone, iPad, iPod touch (iOS/iPad OS 11.0 and later)
Apple TV (4th gen or later and Apple V 4K running tvOS 11.0 and later)
Chromecast
Android phones and TV devices (Android OS version 5.0 Lollipop or later)
Playstation 4 – (Watch Disney+ on PS4)
Xbox One
Some Vizio Smart Cast TVs (Watch Disney+ on Vizio Smart TVs)
Sony Smart TVs (Android based)
LG WebOS Smart TVs
Samsung Tizen Smart TVs
Other Content on Disney+
The entire Disney Movie Vault
Every Pixar Movie and shorts
Disney's Star Wars movies and TV shows
New Marvel, Star Wars, Disney, and Pixar movies stream exclusively on Disney+ after their theatrical run
Nearly 500 movies and 7500 TV episodes in all.
A ton of Muppets content and more