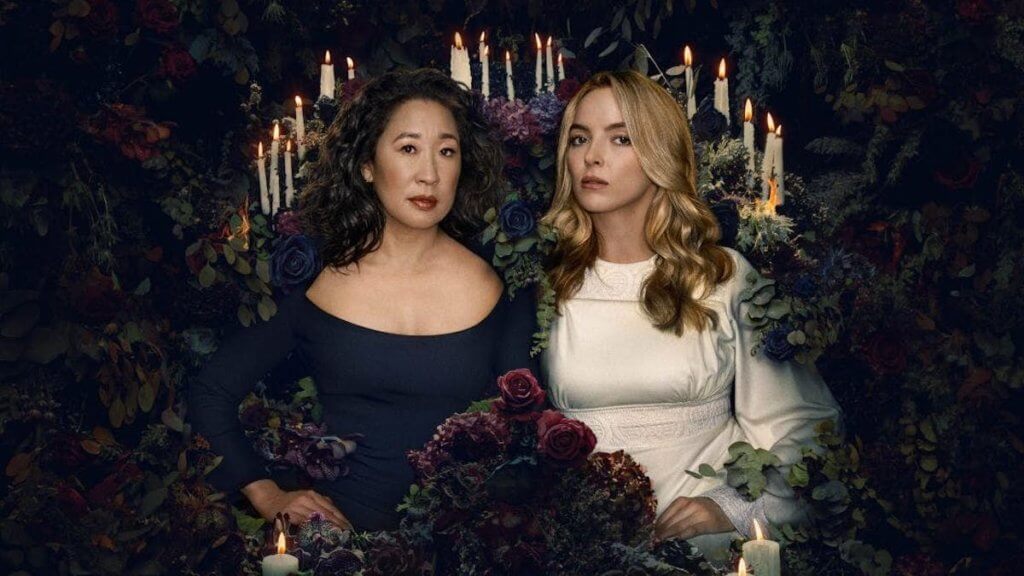 The award-winning Killing Eve had its series finale back in April, but all four seasons of the show are available to watch on-demand. The latest season is on AMC+ (available through Prime Video), and seasons 1, 2, and 3 are available on Hulu on-Demand (1-month free trial.)
The show stars Sandra Oh, a British MI5 officer tracking an assassin who is a bit of a psychopath, played by Jodie Comer. Ultimately, each becomes obsessed with the other, making for a fascinating take on the cat and mouse genre. However, I don't feel right pigeonholing the show into a genre. It simply breaks too many conventions. It continually surprises; what you would expect to happen rarely ever does. The show manages to be both hilarious and gruesome at times, and yet the flow feels oddly comfortable. When the first season aired, it pulled roughly 500,000 viewers an episode. However, now that the word is out, viewership was in the millions per episode. The show holds a solid 89% fresh on Rotten Tomatoes. It's one of my top shows from the last few years. In this article, I'll cover all the ways to watch Killing Eve without cable.
Where to Watch Season 4 of Killing Eve
Every episode of season 4 of Killing eve is available on AMC+. You can watch Killing Eve season 4 by adding AMC+ to Prime Video Channels or through the Prime Video App or The Roku Channel. You can also add AMC+ through Apple TV Channels. Subscriptions to AMC+ are free for 7-days; after that, it is $8.99 a month, which includes ad-free access to shows on AMC, BBC America, Shudder, SundanceTV, and IFC. For more information, see our review of AMC+.
Where to Watch Seasons 1 – 3 of Killing Eve
Killing Eve Seasons 1 – 3 on Hulu
The first three seasons of Killing Eve are available to subscribers of Hulu's on-demand library. You can binge-watch them using this 1-month free trial. After the free trial, the normal price is $7.99 per month. This plan includes "limited commercials." The other option costs subscribers $17.99 per month and provides users with an "ad-free" experience. For more details check out our Hulu review.
Purchase Killing Eve From Prime Video
Your other option is to purchase all four seasons through Amazon. The first three seasons are priced at $9.99 each, while the final season costs $19.99. It would be cheaper to watch the show using Hulu on-demand and AMC+, but if you purchase each season, you can watch Killing Eve whenever you like.