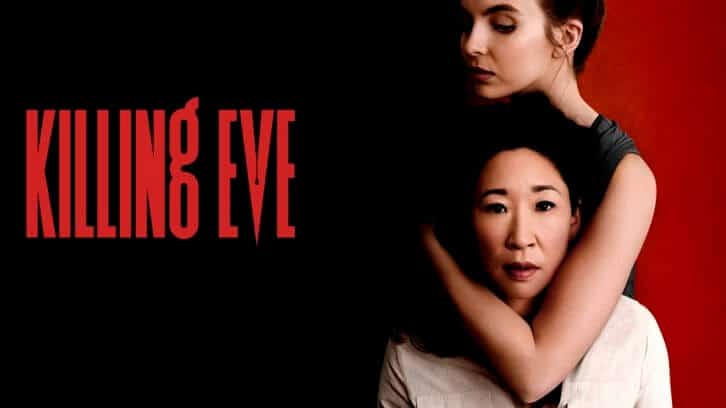 There has been a lot of buzz surrounding the TV show "Killing Eve." The show premiered in April on BBC America and ran 8 episodes ending in May. The show stars Sandra Oh as a British MI5 officer tracking an assassin that's a bit of a psychopath, played by Jodie Comer.  Ultimately, each become obsessed with each other making for a very interesting take on the cat and mouse genre.
I don't even feel right pigeonholing this show into a genre because it breaks so many conventions. It continually surprises you, and what you expect to happen rarely ever does. The show manages to be both hilarious and gruesome at times and yet the flow feels oddly comfortable.
When the show aired it pulled it roughly 500,000 viewers an episode. However, now that the show is the talk of the TV Critics Association and it's currently been rated 97% fresh on Rotten Tomatoes everyone is clamoring to watch it. Season 2 has already been announced, so you will want to catch up before it airs next season.
In this article, I'll cover all the ways to watch Killing Eve without cable.
Where to Watch Killing Eve
BBC America App
The BBC America App is available on multiple streaming platforms like Roku, Amazon Fire TV, iOS, Android, and more. However, you need to log in with a TV provider to use the app and watch the entire first season of Killing Eve Online. Luckily, the streaming service Philo is a valid service that only costs $16 per month and provides access to several cable TV channels.
Simply sign up for a free trial to Philo. You can then download the BBC America App do your device, log in to the BBC America app with your Philo credentials and binge watch the entire first season of Killing Eve. For information on all the channels Philo provides, check out my full review of Philo.
Watch on Sling TV
Killing Eve Season 1 already aired on BBC America. However, there are a couple of ways you can still watch. Season 1 of Killing Eve is available on demand through Sling TV. Simply sign up for a free trial of Sling TV and you can immediately binge watch the first season. It's unclear how long it will remain on the service, so you act now. For more information check out our review of Sling TV.
Purchase the Show From Amazon
Your other option is to purchase the first season through Amazon.  If you purchase it in SD, the entire season is only $13.99. If you would like to watch in HD the cost is $19.99. If you only watch a handful of cable shows a year, Amazon is a great option. Even if you purchase 10 shows a year the monthly cost is going to be much cheaper than having a cable TV or satellite subscription.
Season 2 of Killing Eve
When season 2 comes out next year, you can stream it on any streaming service that carries BBC America. Currently, those services are Sling TV, Fubo TV, Philo, PlayStation Vue, and DirecTV Now.
Fios is Still the Best Internet Service for Your Smart Home
If you enjoyed this article, please Subscribe to our weekly newsletter. It goes out every Thursday and keeps you up to date on information relevant to cord cutters. Subscribing will also inform you on the latest deals out there for internet, streaming, and more.
If this article didn't answer your specific question, check out the Cord Cutting Guide. It provides links to the most important articles in our over 200 pages of content to help you ditch pay TV.
For tips and tricks on cutting the cord and other tech topics be sure to join our Facebook Page and follow us on Twitter @Grounded Reason
.